Wow! It's almost already 2015-can you believe it? How the time flies-where does it even go?!
2014 was a pretty amazing year for us, although it was a little laid back.
A year ago we wrote about some of the things we wanted to accomplish in 2014, and now is a great time to review the year.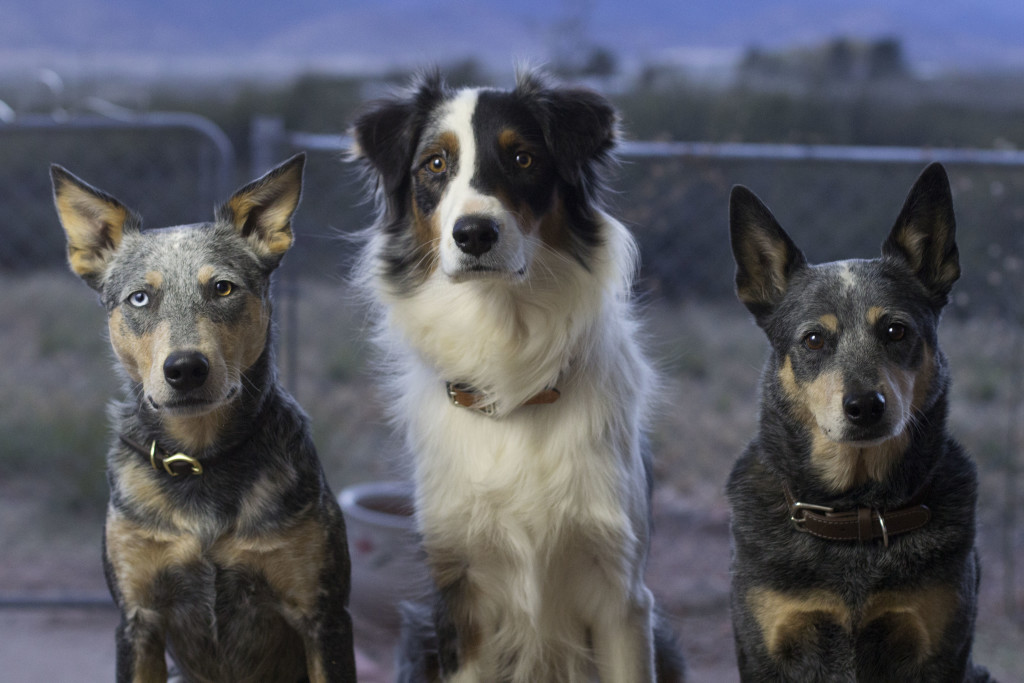 While we didn't manage to do any official Agility trials this year, Bella and Terra and I continued our training and spent many evenings running practice courses with some friends and their dogs. Kronos took a Dock Diving class. All three pups also tried their noses at Barn Hunt and did some more Herding at the ACDR Volunteer Event.
We attended the 2014 BlogPaws conference back in May and then went on a cross country drive to Sterling, Virginia for the Wigglebutts Go Hollywoof Fundraiser event in September.
While we didn't make it to BarkWorld this year, we'll be looking into that for next year and are already planning on attending the 2015 BlogPaws conference in Nashville, TN!
Our computer went kaput back in February before our trip to the Super Pet Expo, and for Christmas we got a new one! We're so happy to be back getting some work done! We weren't as able to do much work before because of our super slow computer.
We didn't create many YouTube videos this year, but we did put together two new trick videos that we are super happy with for Terra and Kronos. Bella's Trick Dog Champion video is in the works right now and almost finished. After that we'll be planning a couple of new videos.
Terra achieved her Canine Good Citizen which is a wonderful milestone for her to obtain, she went canoeing for the first time, and we went to Flagstaff and she got to revisit some of Bella's haunts with me. Kronos put on a wonderful trick show at the Tucson Pet Expo and got some great experience under his collar, was one of the Video Finalists for the Petties Best Pet Video Awards, and he has grown in leaps and bounds from where he was a year ago in his confidence. Bella gained some new skills and practiced her tricks by taking a Trick Dog Class, met some adorable pups who we follow on Instagram, and she helped with putting together the media for the grant application for Arizona Cattle Dog Rescue which helped win them a $10,000 grant from Petco Foundation.
We were kept pretty busy with canine guests from our foster siblings to the pups who stayed with us while their parents were on trips throughout the late Spring to the early Fall months. We've been enjoying the rather quiet house with just us after the slew of pup guests.
I started a new temporary Part-Time job at a local investing firm's office, am working on my Dog Trainer Certification Training Program, and took a few online business courses in between training with Bella, Terra, & Kronos, doing things with them, and pursuing a financial education. Our family house finally sold, one of my uncles died, and my brother moved in with us while he figures out what he's doing next and if he wants to pursue traditional university education. Our next step will be to sell our family's restaurant and consolidate our finances and mother's estate so maybe we'll finally be able to get everything set so it will be easier to manage until the time it completely dissolves and then decide where to go from there.
We migrated our blog from Blogger to WordPress in early June and are just now beginning to be comfortable with the new interface, though we still have a ton to learn! Blogger was very easy to use and it really allowed us to focus mainly on posting. Looking back, we realize how lacking we were with our posting frequency and plan to get back into posting once weekly at the minimum again.
Well, we had some ups and downs, had some good to great things and some not so good happen and we managed to meet quite a few goals although we fell short on a few others.
All in all, 2014 was definitely a fantastic year. And 2015 only looks to be even better! We'll be sitting down with our calendar and planner and figuring out how we want 2015 to shape up to be.
How was your year? Did you do something you've been wanting to? Share with us-we'd love to hear!
If not, why not?
 A year from now you will be a year older-will you look back and be happy with what you've accomplished or regret what could have been? We definitely hope it's the former!
Live Life to the Fullest,