Welcome to our new site! For those who have already been following us or who we met at BlogPaws, you will have known us as the Cattle Aussies. Now we are introducing ourselves as the Diamond Dogs! It's like a new haircut, a new piece of clothing, or a new chewtoy, but this one seems to fit a lot better than the last one! We hope you enjoy looking around. We still have quite a bit of work to do on the new site to get it where we would like it to be. However, make sure you check back often or stick around, because we have many exciting things coming up and planned! Starting this Monday 6/9/14 we will be hosting our first official giveaway on this blog. You will have the chance to win something delicious for your animal so make sure to come back! We will also be hosting another giveaway after the first one, and are starting a new Blog Hop this Tuesday 6/10/14. Either be prepared to link up for this one, or just enjoy hopping around the blogs and reading the posts that link up.
Now, if you are new and don't know much about us, here's a little brief background about us:
Tiffany's Diamond Dogs features one girl named Tiffany (that's me), and her three canine best friends Bella, Terra, and Kronos. Bella is a 10 year old Australian Cattle Dog (Queensland Blue Heeler). Terra is a 3 year old Australian Shepherd. Kronos is a 1 year old Australian Cattle Dog (Blue) mix. We will be exploring the worlds of dog fashion and dog modeling along with pet nutrition while trying to maintain a healthy lifestyle.
To help you remember the dogs individually, here's an easy way to do so: Bella the Blue Heeler; Terra the Australian Shepherd; and Kronos the CowDogX. Here's a little more about each canine: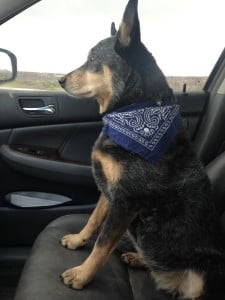 Bella-my first dog, right hand gal,
shadow, and the Queen Bee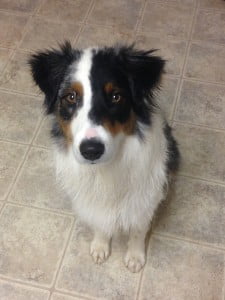 Terra-beauty and brains! She is the middle child.
She is extremely vocal, a total Aussie, and she likes to play rough.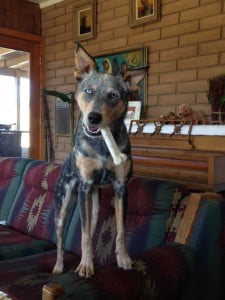 Kronos-the jester of the group
though he's still a little shy and fearful in public.
He's all legs and goofiness.
From working with rescues to C.E.Os to exploring the dog sport and fashion world-join us for all that and more!
Welcome again and we look forward to what the future will hold!
Live Life to the Fullest,