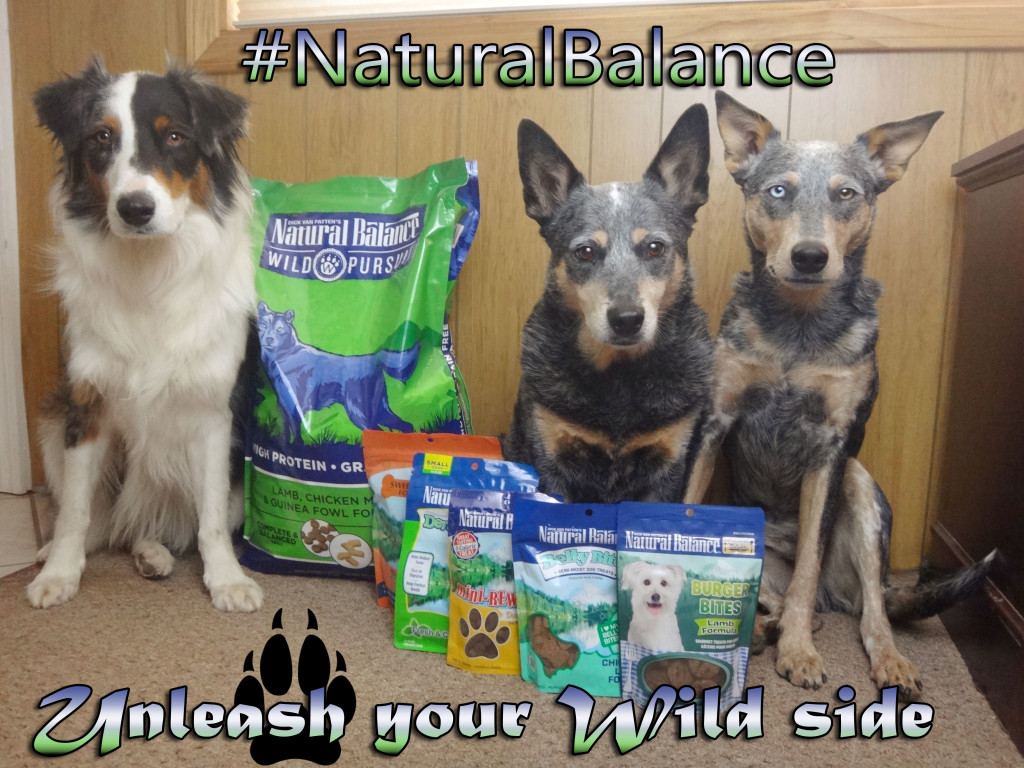 Since seeing the Wild Pursuit dog food line when exploring PetSmart for the in store product launch of Natural Balance® Pet Foods , we've had our sights set on trying the dry food. When we were picked for the Natural Balance campaign for Wild Pursuit, we were over the moon excited and couldn't wait to try it.
As a pet parent, nothing makes me happier than knowing I'm providing good nutrition to my canine companions. Bella, Terra, and Kronos's shining and intent eyes, perked ears, and wagging tails tell me all I need to know if they like a dry food or not. If Bella doesn't like a food, she's not shy about saying so. She may take offered treats like bananas and lettuce, but she promptly spits it out and looks up asking when the real treat is coming like turkey or chicken.
Who is Natural Balance?
Natural Balance Pet Food is based in Burbank, CA and was founded in 1989. That is 26 years of creating pet food. According to their website, the pet food brand was founded with the "philosophy of providing pets and their owners The Food For a Lifetime®." Natural Balance has a variety of food formulas for all life stages of dogs and cats and a variety of treats.
What is Wild Pursuit?
Wild Pursuit is one of the new product lines of Natural Balance pet food which was introduced in May 2015. It is grain free, high in protein, and has freeze dried raw pieces interspersed with the kibble.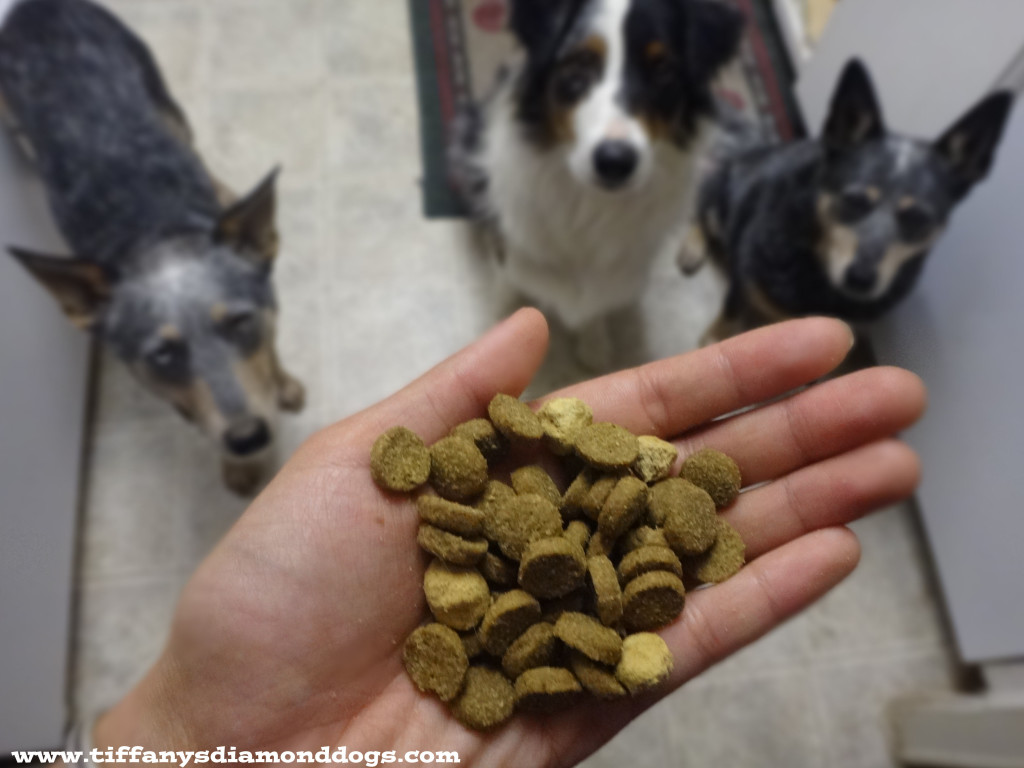 Wild Pursuit has dry and wet food and is available for cats as well as dogs. The formulas contain three protein sources. There are even unique proteins besides the standard proteins of chicken, lamb, turkey, or salmon such as:
Guinea fowl
Quail
Trout
Walleye
The bag that we were sent was the lamb, chicken, and guinea fowl variety.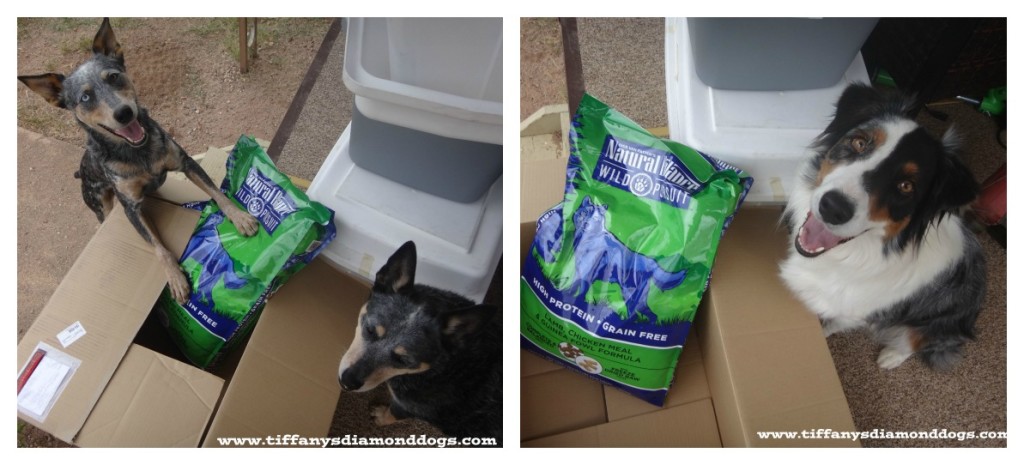 We were so excited to try the dry food that once we'd caught a whiff of the bag, we were intent and focused. Bella, Terra, and Kronos's whiskers puckered forward and their eyes were huge with anticipation. We were even excited opening the box that contained the food and treats.

Each pet has a unique personality and character. Having a food that adequately fuels your pet is important, but it is especially important if you and your pet are active. We enjoy doing strengthening and balancing exercises around the yard and while out and about.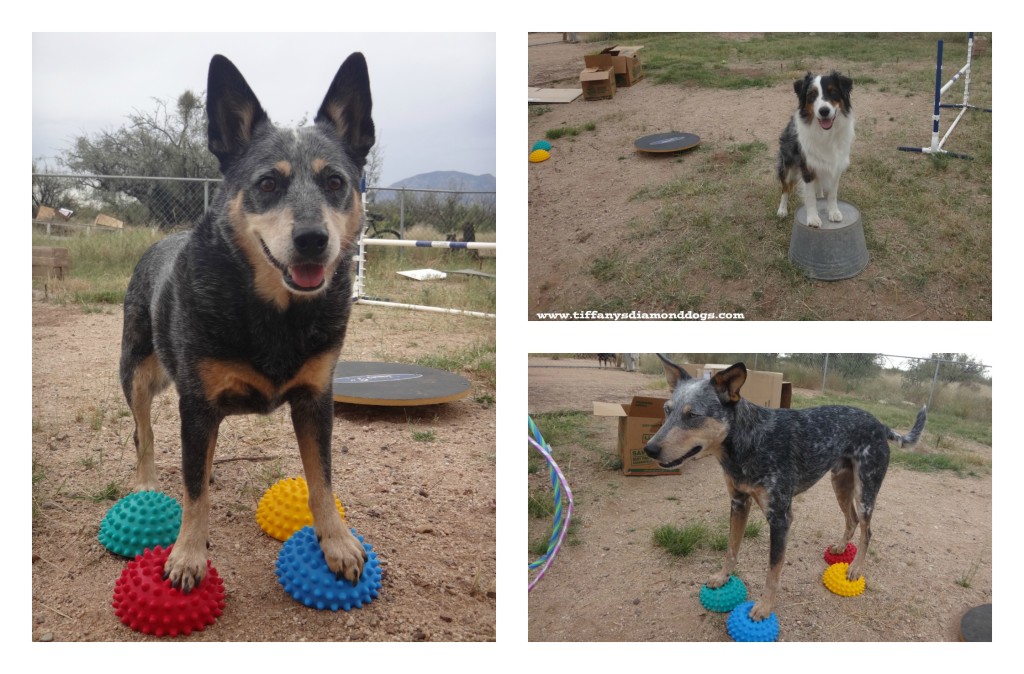 Dogs were each bred for a very specific purpose and many have incredible stamina and energy. Their ancestors would trek for miles and hours by their people's sides and many dogs still have jobs today. Aussies and ACDs were bred to work livestock all day. If we didn't get out occasionally I'd have three very bored and destructive pups on my hand. Our adventures range from dog events-like Barktoberfest, BlogPaws, and Finale parties-to get togethers like ACDR's Yappy Hour and adoption events to walks and exploring nature. For our longer hikes, we pack food and pup treats.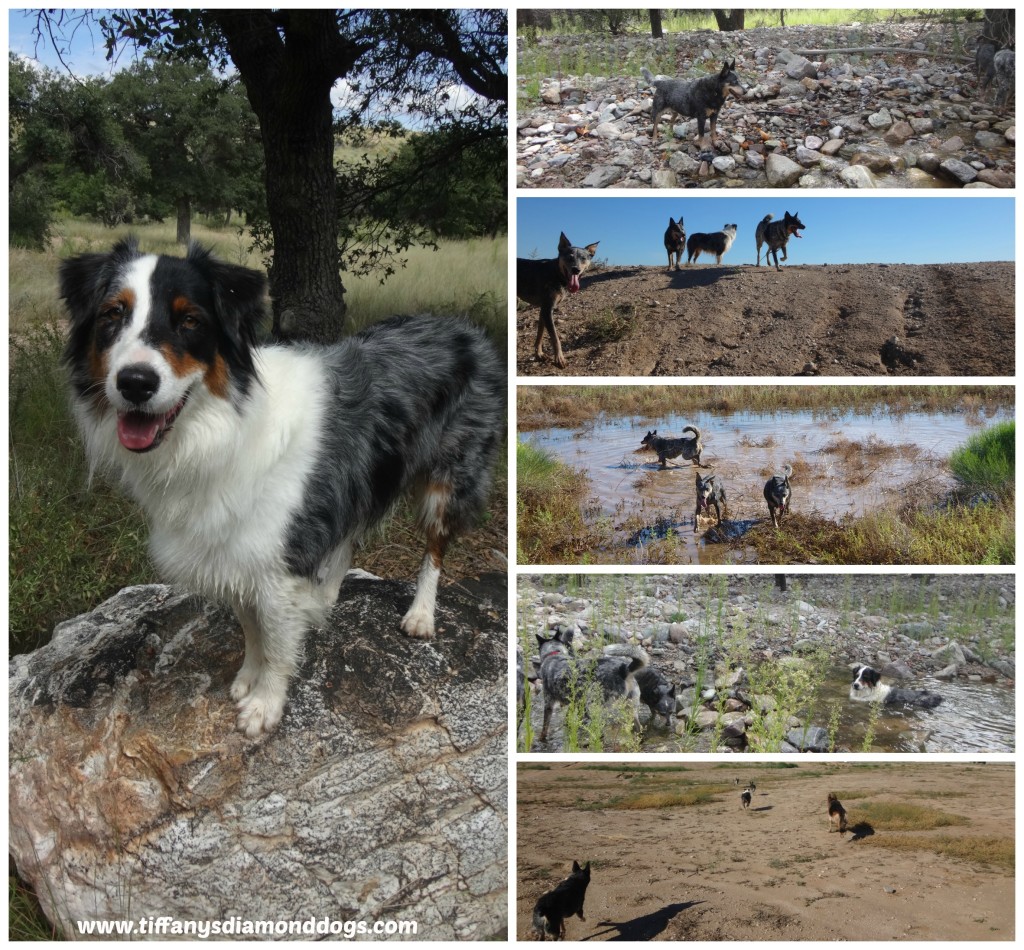 Is Wild Pursuit something you'd like your pet to try? Do you think your pet would like Wild Pursuit? The product can be found or purchased at Independent Retailers, at a store near you, or online.
What are some ways your pet unleashes his or her wild side?