This post is sponsored by PetSmart, and the BlogPaws Professional Pet Blogger Network. I am being compensated for helping spread the word the word about the launch of Natural Balance products at PetSmart, but Tiffany's Diamond Dogs only shares information we feel is relevant to our readers. PetSmart is not responsible for the content of this article.
Bella, Terra, and Kronos were secret shoppers at PetSmart® and checked out a new product launch of a familiar brand. We visited our local PetSmart to check it out and visited another one up in Phoenix.
A banner announcing the new product greeted us getting out of the car.
Inside the store was another display heralding the latest addition.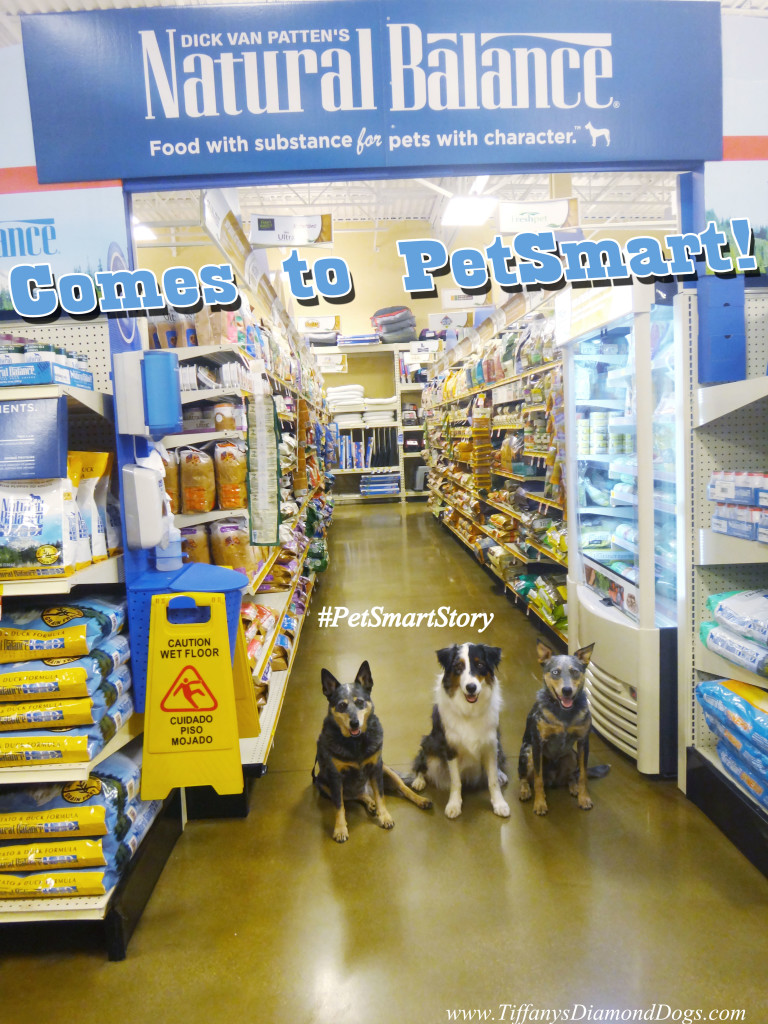 PetSmart is the largest specialty pet retailer of services and solutions for the lifetime needs of pets. Natural Balance dog and cat foods are now available online at PetSmart.com and started arriving on store shelves July 6th.
The end displays had a small selection of the Natural Balance® dog products available; there were Natural Balance cat products too!
The PetSmart in Phoenix had all of their products on display though and the variety blew us away:
Dog, Cat; Treats, Canned, Dry, Roll, Stew
Puppy, Adult; Large, Small; Grain-Free, Limited Ingredient, Weight Management, Raw-bit infused!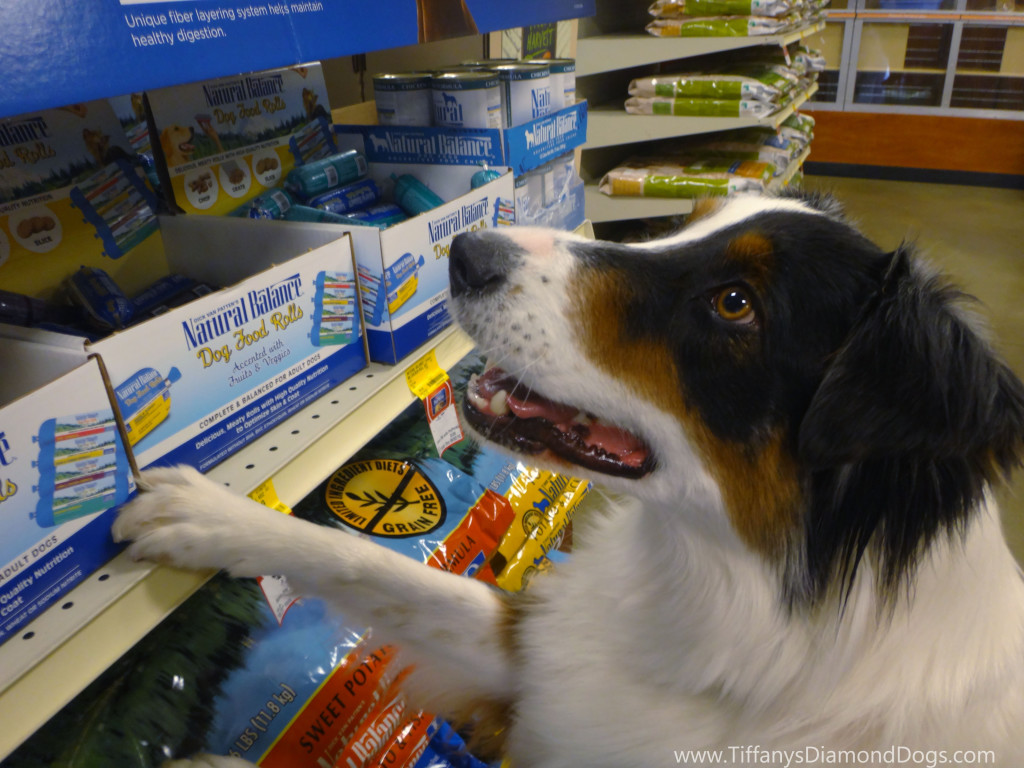 It was like walking into a candy store for the first time-so many choices.
Bella, Terra, and Kronos helped pick out a few things and enjoyed exploring the store and playing around

Song is "Here Today" by Josh Woodward; www.JoshWoodWard.com
There was so much of a selection to choose from that we had to get a few different treats and goodies to try each time.
They definitely can't wait to try the Wild Pursuit for their next bag of food!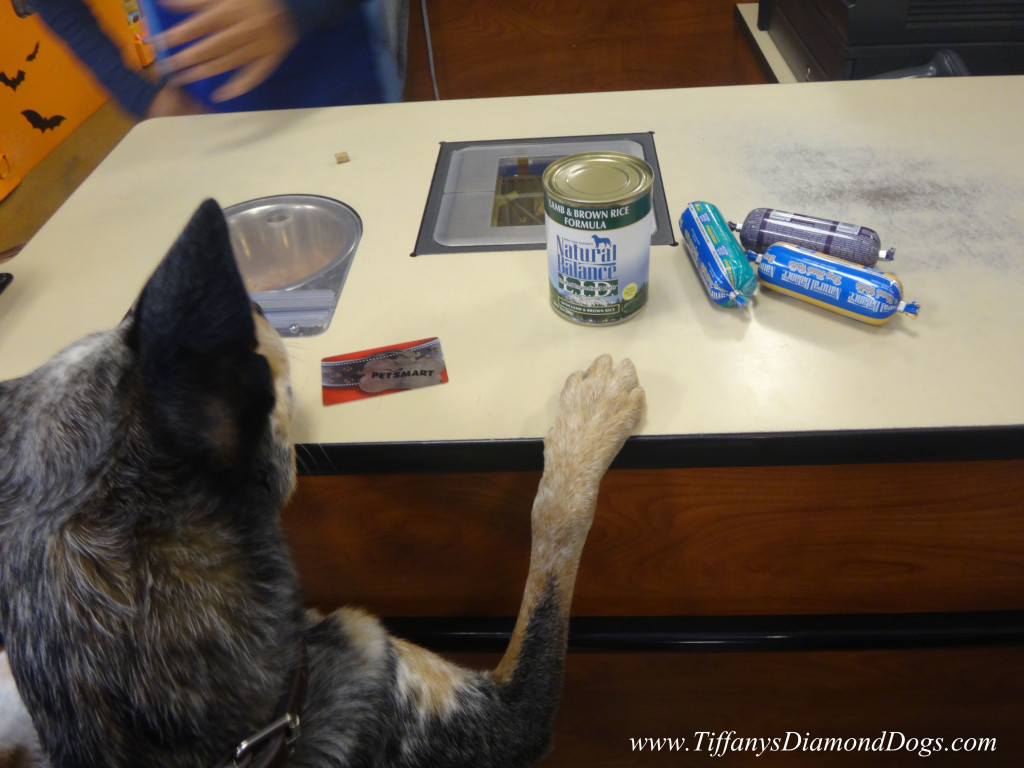 A few years ago when Bella and I lived in Flagstaff for school, she was on Natural Balance, but it was only available at the smaller local pet store on the other side of town. One day Bella ran out and between classes and everything else, I had just enough time to run to PetSmart and get a bag of food which she had grown up on.
However, unbeknownst to us, the formula had changed… And unfortunately, Bella could not keep it down.
The next day I had to drive out and pick up the Natural Balance bag from the other store.
If only the food had been at a more convenient place then!
But….
We're happy that Natural Balance products are available now at Petsmart for those who feed it and for those who want to get it at a more convenient location.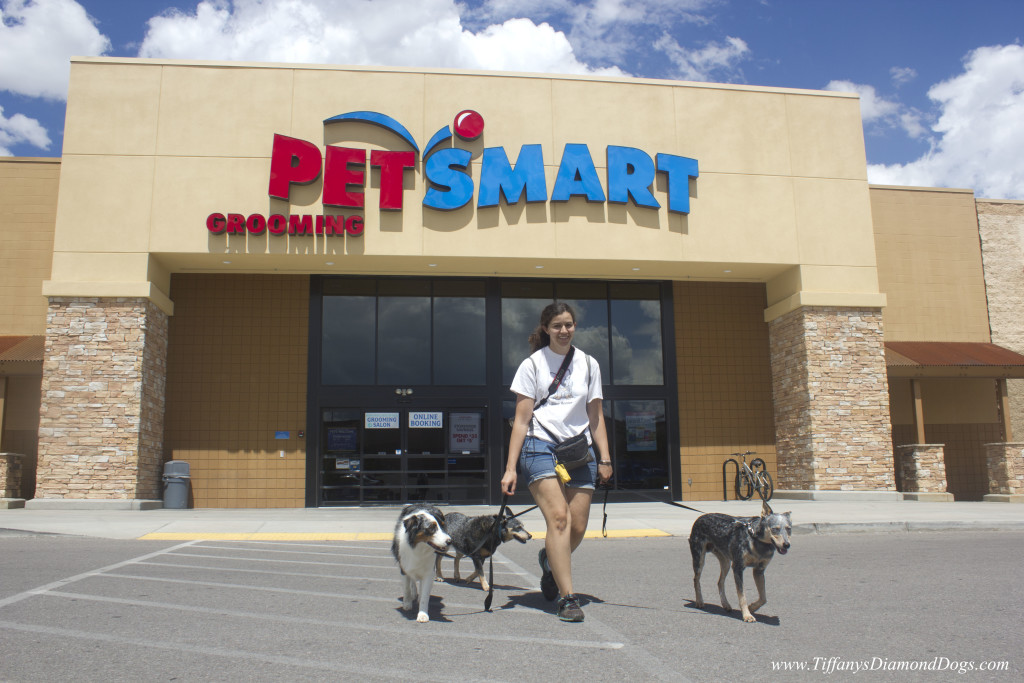 Help us bark all about it!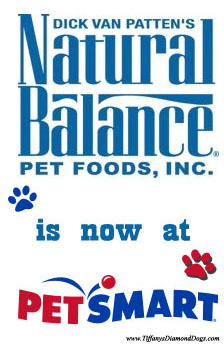 Do you have a PetSmart near you? If you're not sure, find the nearest one using the PetSmart store locator.
Do you take your pets with you to pet stores to help with the shopping?
Live Life to the Fullest,