We had a wonderful adventure in Tucson. Our foster sibling Delilah went up to Cave Creek to meet some adopters that seem like the perfect for her. And the family couldn't be happier with her-they say she fits right in.
The next day Kronos came along for a day in Tucson. We attended the adoption event at Petco for Arizona Cattle Dog Rescue. Kronos got to see his littermate Rocky. It's incredible to see siblings and see how different they can look, and yet see all the similarities that are there. Like Rocky's smile-I've seen the same smile on Axle and Kronos and it's a clear indicator that they are brothers.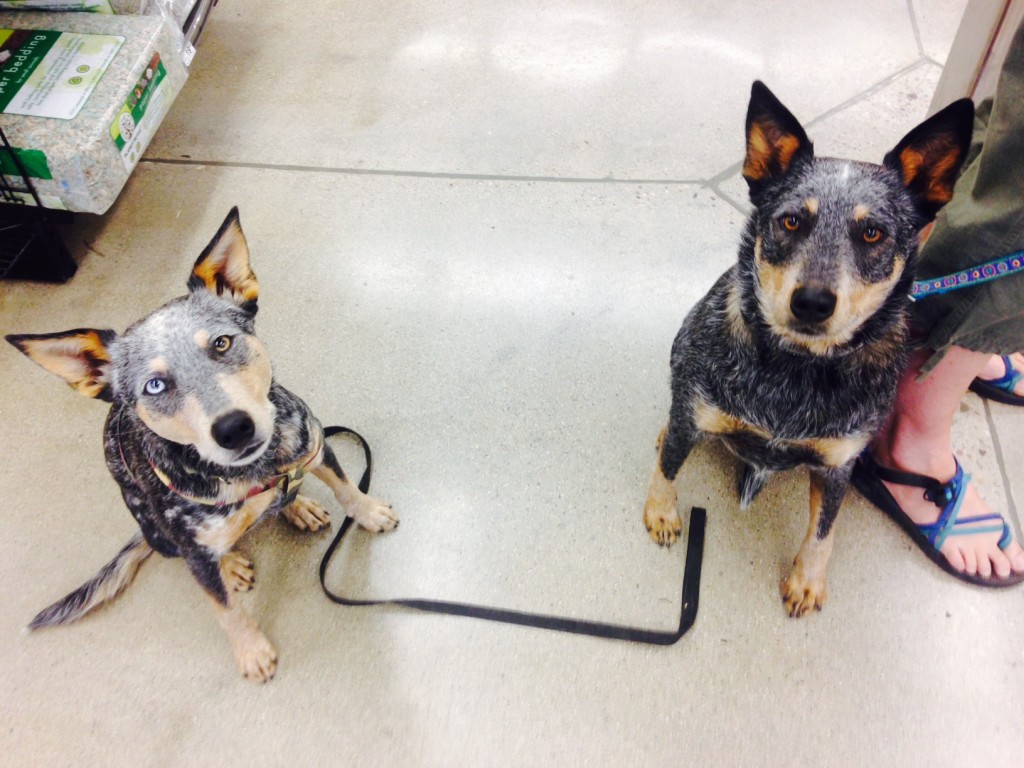 Rocky is also a little shy with new people and situations much like Axle and Kronos. After awhile though, he relaxed a lot, even laid down, and he even took treats from strangers which was awesome.
Kronos did wonderful-he actually settled, was respectful of the other dog's spaces, let them sniff him and sniffed them nicely, and he even sat still and let people pet him (while I was quickly giving him treats). This was a nice change from the first event he attended where he got antsy and cranky because I've learned he wasn't sure what to do with himself and his default is to be mouthy, flail around on his back, and "goof around" to get out his energy.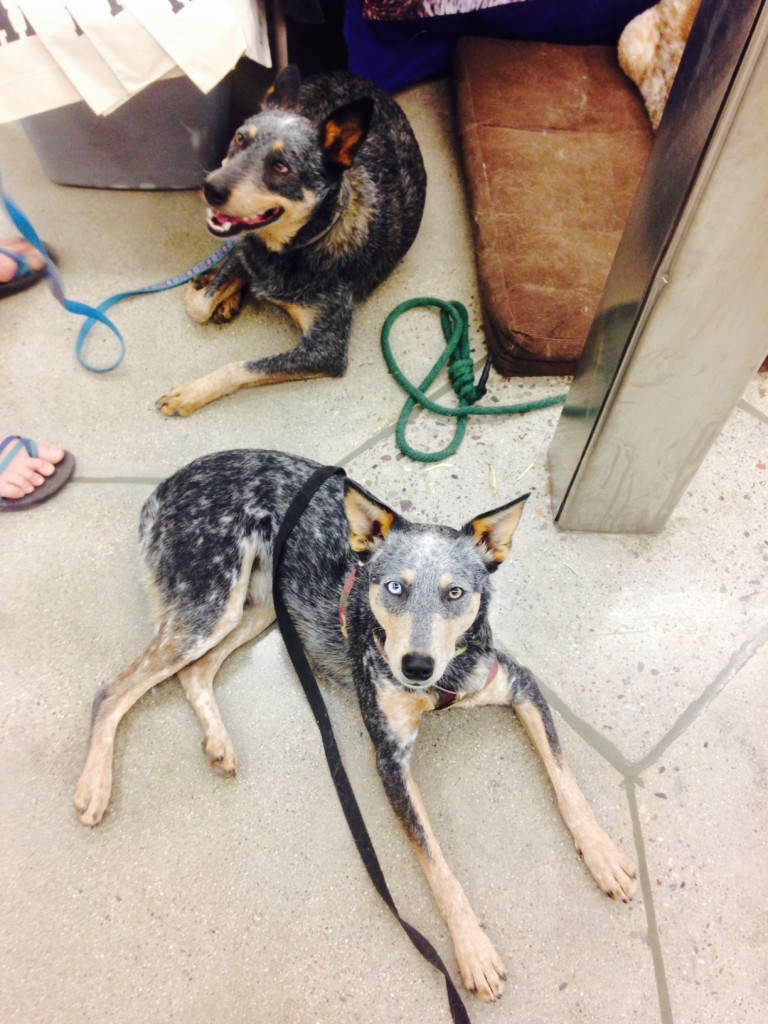 After the event the group went on a walk in the wash to let the dogs stretch their legs and get out some energy. Rocky, Sadie (another volunteer's personal Heeler), Cheddar (not a Heeler, but a handsome guy), and Kronos ran around. It was a great outing of more reserved dogs who are learning to trust dogs outside of their own family.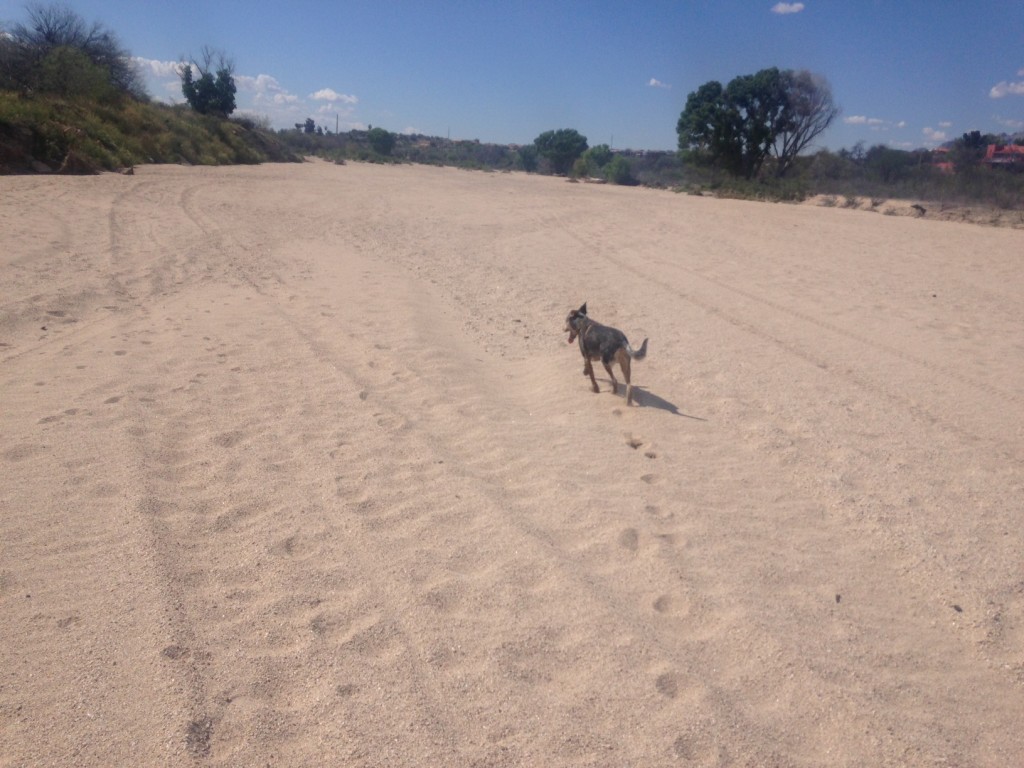 Kronos had a blast digging in the sand, and racing back and forth along the wash-sometimes following the other dogs and occasionally striking out on his own. He generally doesn't go too far, but at one point he went really far and climbed an incline near some horses. I wasn't sure what he was doing, but was curious to see what he was up to. Though there wasn't any water to swim in on this particular walk, Kronos had managed to sniff out the one tiny hidden stream and mud puddle to play in! That was why he'd run up to near the horses! Sadie tried to roll in the water and managed to put on a green algae and mud mask.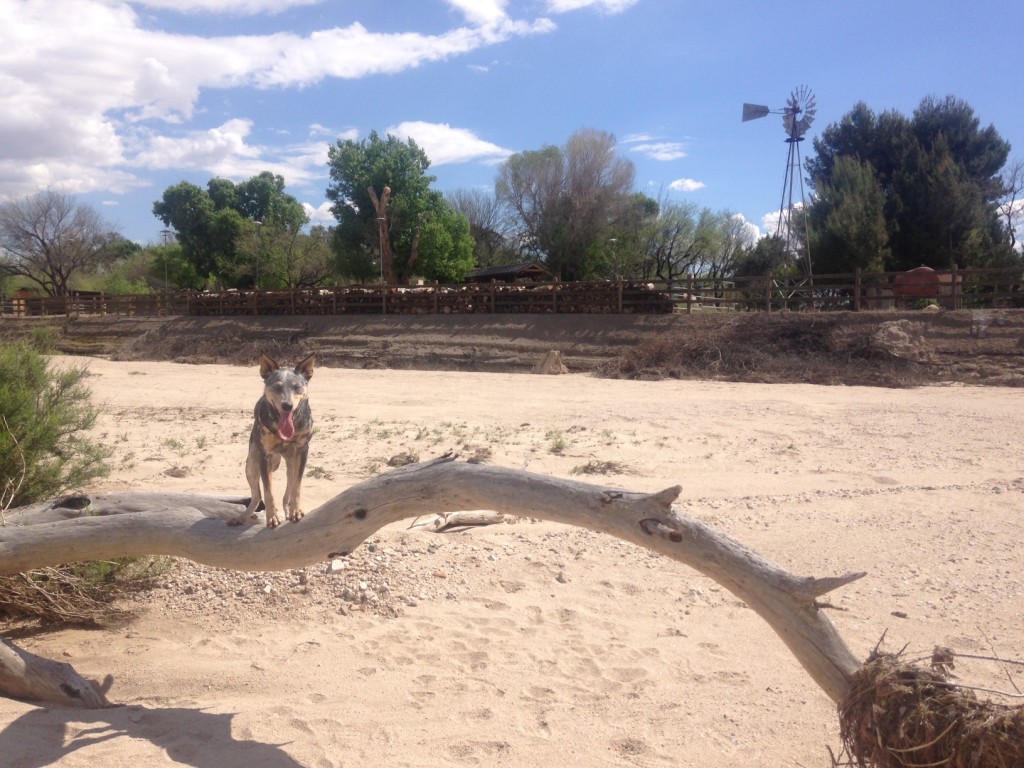 There were lots of things to chase-butterflies, lizards, and pack rats. While I was walking and talking to the other people, Kronos came toward us carrying something in his mouth-a live pack rat! I couldn't believe he actually caught one and it took me a minute to register what was going on! I'm not sure he knew what to do with it-maybe he thought it was a toy. I squealed (Ewwww!) and said drop it, which he immediately did. The pack rat scurried away to safety while I held his harness and I let Kronos know how wonderful he was for bringing it to me and for letting it go though that we're not supposed to eat live things like that.
After walking in the wash we went to photograph a foster mom and her litter of five pups. After taking portraits of everyone, we took two of the pups home to foster. We ended up with two girls because an adopter was interested in one of the males, and the other girl is basically spoken for by another volunteer. So we ended up with Sage and Sky-two red Heeler Mix pups: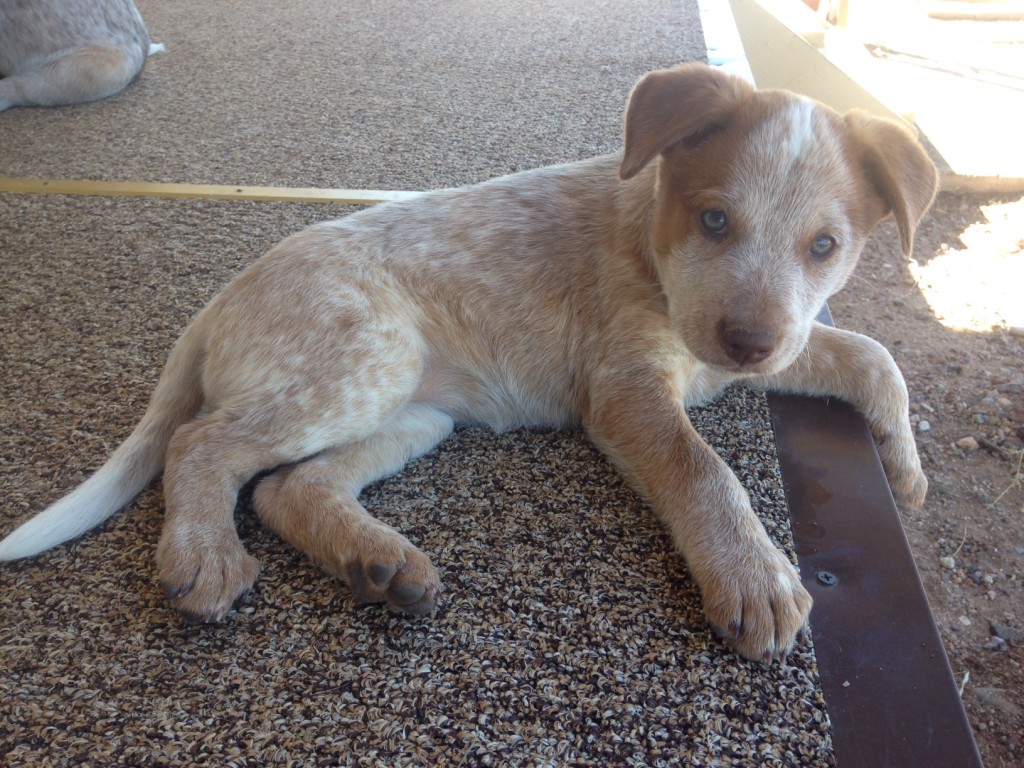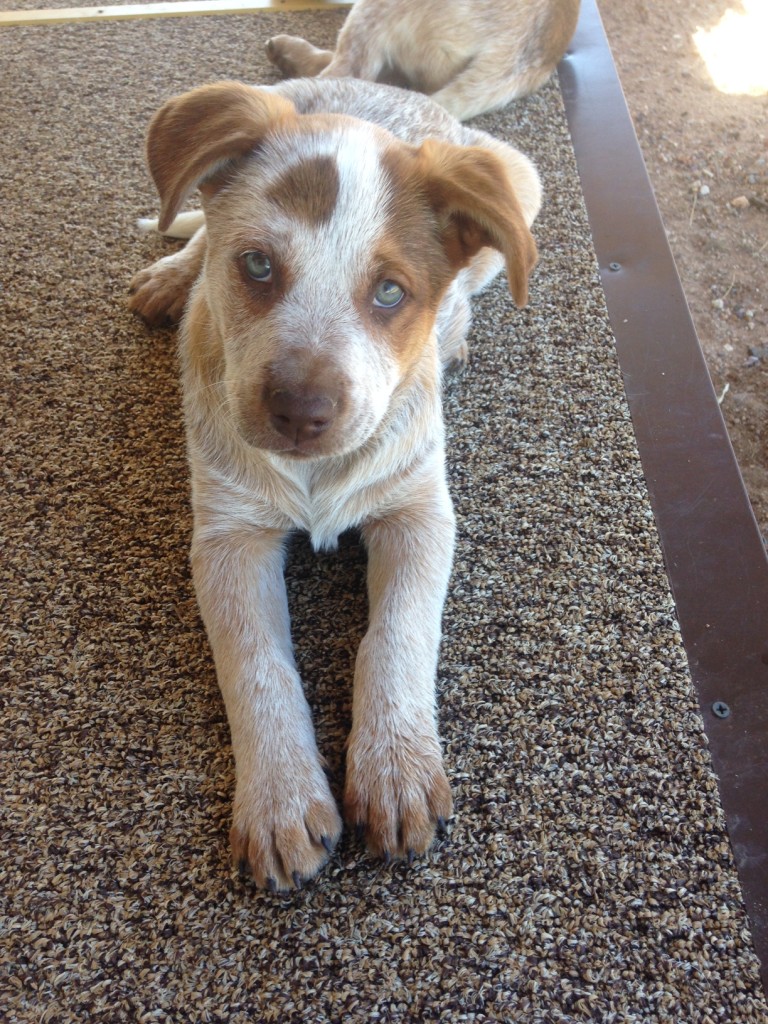 Kronos was one happily exhausted pup on the way home. <3