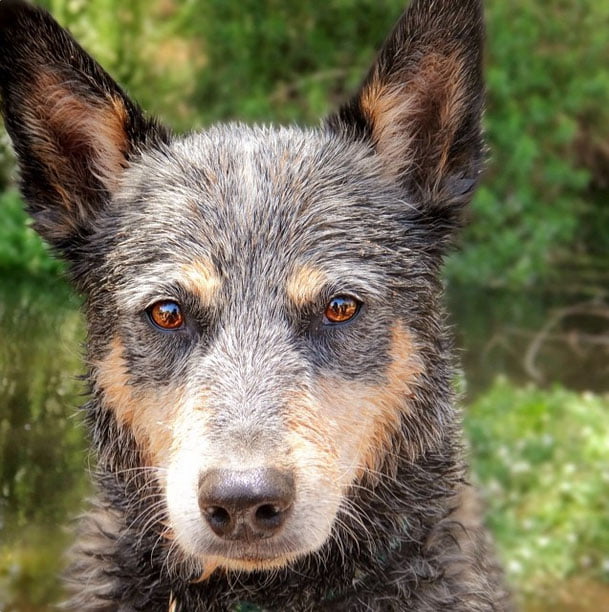 My four legged Angel has grown her ethereal wings.
I always loved the beautiful light brown fur markings on your chest and called them your "wings." My little Foxy girl, Wolfdog, Coyote, Kitty Cat, DingoDog, and Brighteyes. You were an adorable little Blue Heeler with a beautiful white fluffy tail, large black pointy ears, refined face, and intelligent brown eyes-a classic beauty of a Cattle Dog. Such a mischievous, smart, and fiesty little dog too. You managed to open the shutters and climb into the kitchen from the play room when we weren't home, and loved to be up high, perching primly on the back of the couch portraying the kingdom. The Queen of our household and a benevolent ruler. Aside from loving fetch, swimming, and going for car rides you enjoyed sunbathing, watching the birds, and chasing rabbits out of our yard.
You always listened without judgement and simply your presence was just what was needed in an often tumultuous household. I wish you had been able to meet my dad-you would have loved him and I know you also loved my mom. Tell them hi for me. You were my rock through so much craziness and I always said we'd get away some day. You kept your promise to see me to a new place and you helped me find my life's purpose of working with animals.
You taught me so much and introduced me to so many new friends and places and we had so many fun adventures. From cross country to adoption events and lots of hikes with friends, you were game for it all. You seemed like you wanted a canine friend, so we ended up adopting Kronos. I loved that the two of you loved to play and snuggled. He was your insistent little shadow and an annoying little brother, but you loved him and he loved you. You taught him so many things and were also so patient with him. He has big paws to fill.

I look around to check on you, before remembering you're not here. As I'm driving home, I catch myself thinking about you and looking forward to seeing you before being greeted by the emptiness. I continue to ask Kronos where his sister is, before again being hit with the truth. He followed you around and loved to poke and lick you hello even if he just saw you and now he seems a little lost like me, but I know we'll get through this too and you'll be able to join us again on lots of fun adventures in spirit.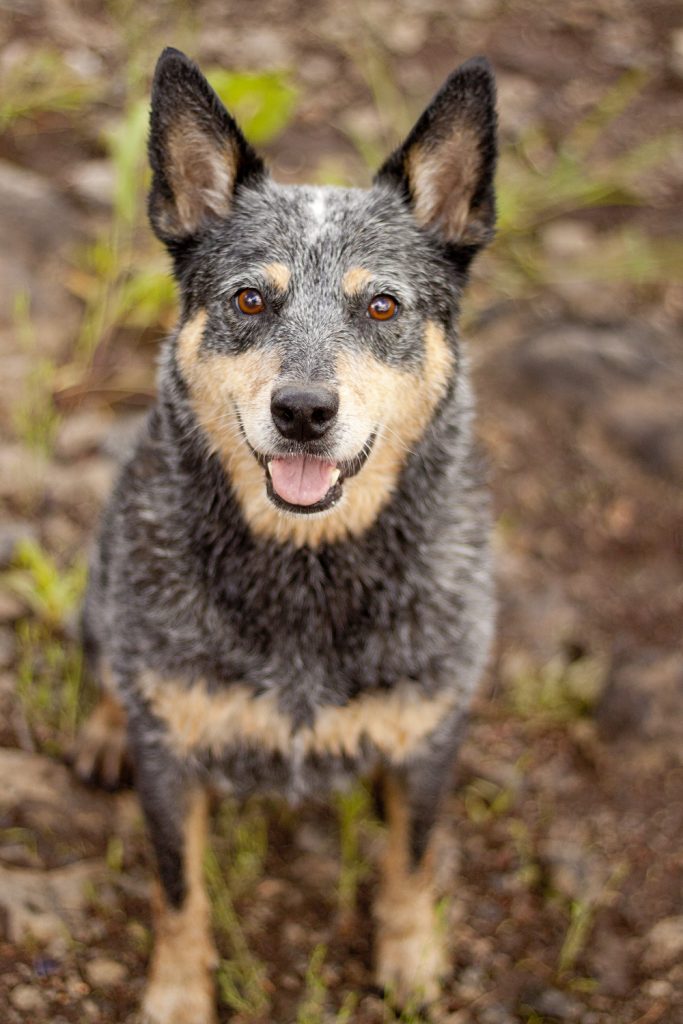 Many people have followed us since the beginning and will remember Bella or had the chance to meet her. Many of our new followers may not know her that well, but we'll still be sharing her in some photos and videos. 16 years doesn't seem long enough. She was such an amazing little dog. My first dog, my little shadow, and best friend. <3