We started blogging in September a few years ago. October is a very busy month with Kronos's birthday (he just turned 4!), Adopt a Shelter Pet Month, dog events, and so much more! We've been on the go throughout summer up to now and we may have another trip coming up! From Phoenix to California to Flagstaff to Scottsdale to mom's real estate investing classes and training it's been a busy past few months, so we decided to combine celebrating Kronos's birthday with our Blogoversary this year. There are so many other excited opportunities and things coming up too that we'll share when we are able to!
There are many treat and food options on the market and it's hard to know which ones to try. Since we recently took Bella off of kibble (she is on dehydrated raw food and food like The Honest Kitchen), she has lost some weight and looks even more incredible for her age. To help others find good treat and chew options for their pups, we're giving away a prize pack full of dog chews, treats, canned food, and lots of treats to one lucky pup!
We have an awesome prize back full of incredible treats from RedBarn, Rocco & Roxie, Wellness, Jones Natural Chews, Nudges, and Nature's Recipe. The treats are ones we enjoy ourselves and many of the items are high-quality and healthy ones (the Nudges are definitely a canine crowd pleaser).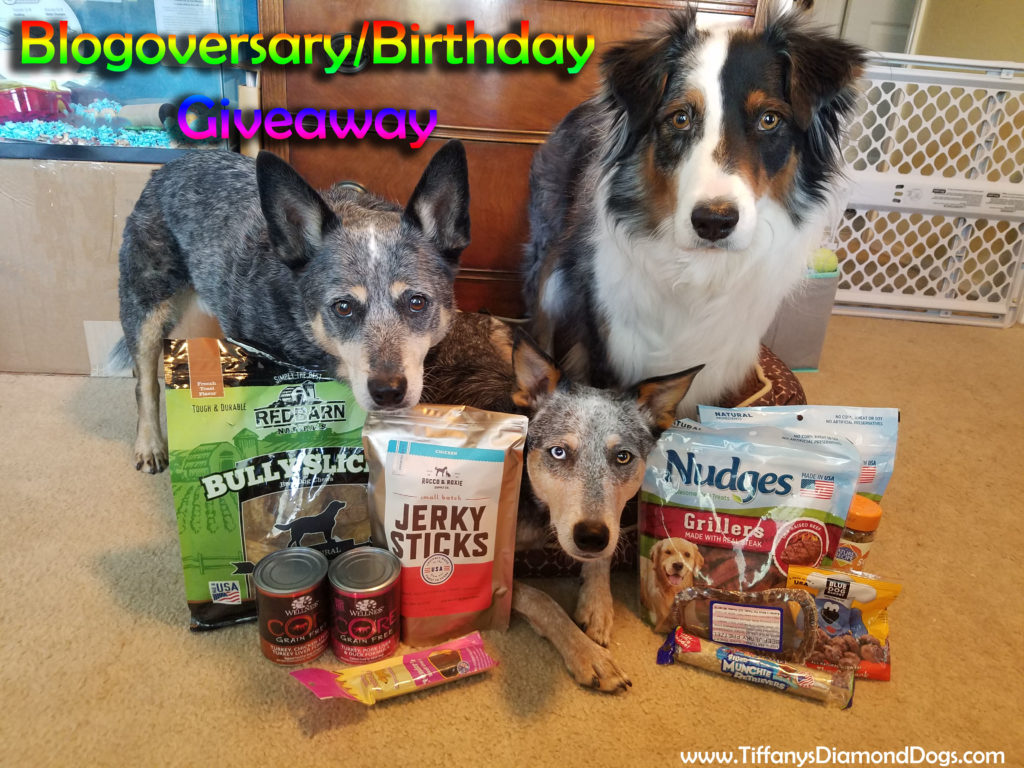 For Kronos's birthday this year we were dogsitting for a friend, but he got an Agility slip lead like his sisters' in a woodsy color along with a bunch of adorable collars and a couple of cute shirts from the California event Bark in the Park. We also donated to an awesome organization called Youth on Their Own which helps teenagers who wouldn't be able to finish school or attend without support. And of course we celebrated with a delicious birthday dinner for all the pups.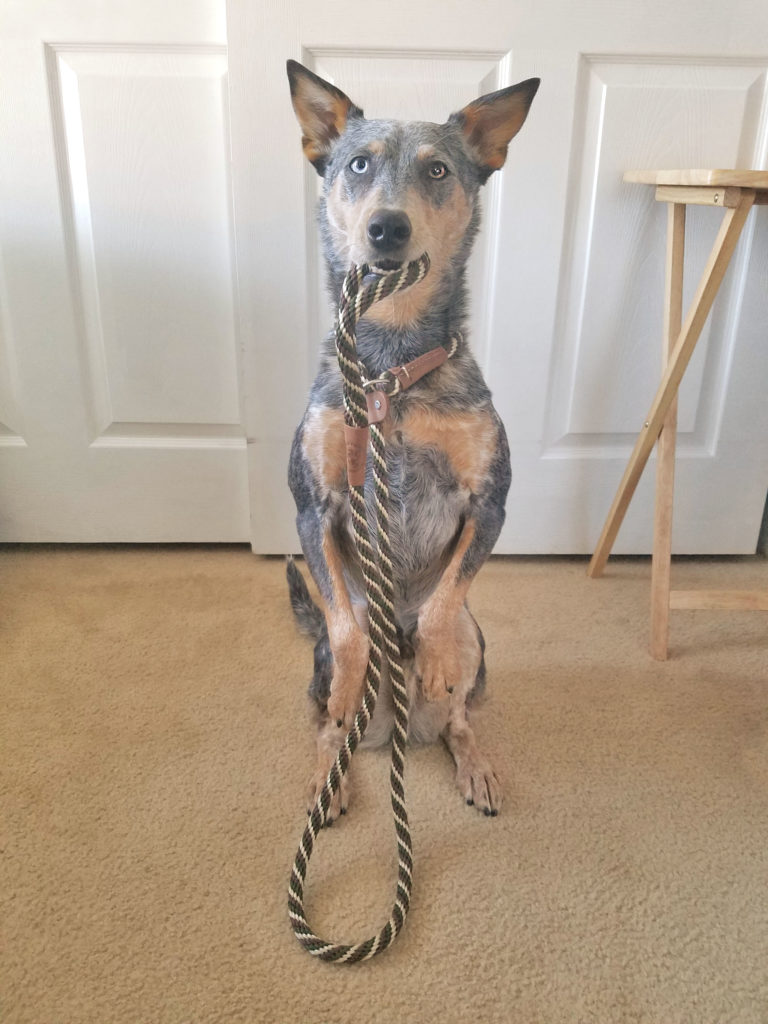 If you aren't familiar with Kronos's Adoption story or haven't seen his adorable puppy videos, you can check those out. We're also doing the Dognition assessment and will share what those results are once we finish the tests. And while we did the Wisdom Panel 2.0 DNA test before for Kronos (we were surprised by the results), we're anxiously awaiting the DNA results from Embark and will share those once they are finished!
Now onto the giveaway! The ARV of the prize pack is about $100! Enter for your chance to win and make sure to share to get extra chances!
The giveaway will run from 10/26/16-11/5/16