We're a little late in posting about Miss Terra's birthday. On her actual birthday our niece was born (she came a few weeks early) so we drove down to meet beautiful little Emma. We didn't make it in time for the delivery, but we got to see her within a few hours of her birth. Then Terra's present got waylaid in the mail, but we finally got it. She got her own British style agility lead in pink and brown. It's smaller than the one Bella has, but still really nice.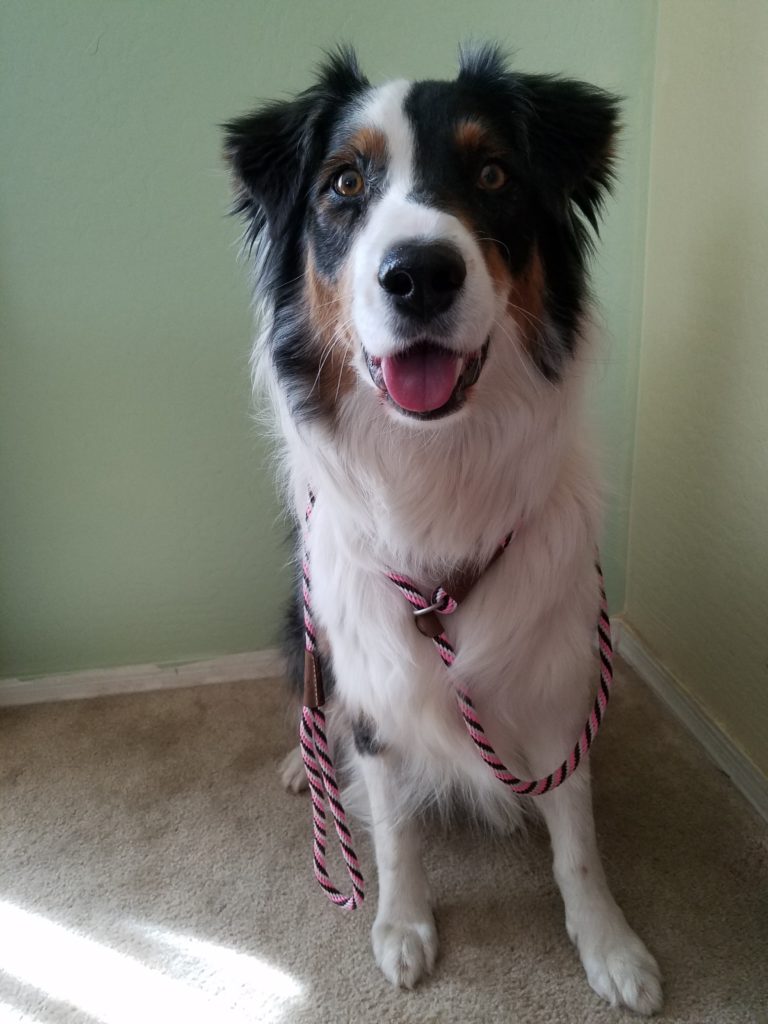 To celebrate we donated to the West Valley Child Crisis Center and went for a nice day hike on the Salt River. While the hike was a bit warm, the water made the outing worth it. Everyone swam and ran around and had a blast.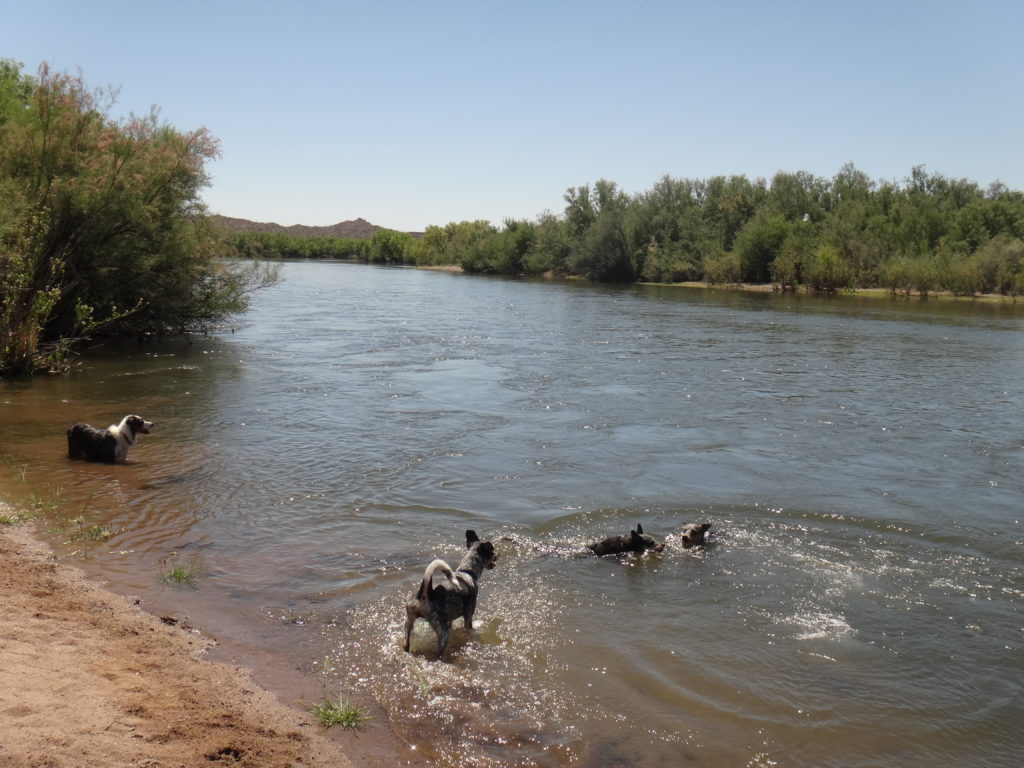 We'd gotten some incredible frozen food from Just Food for Dogs in California and Terra had that for her special birthday meal.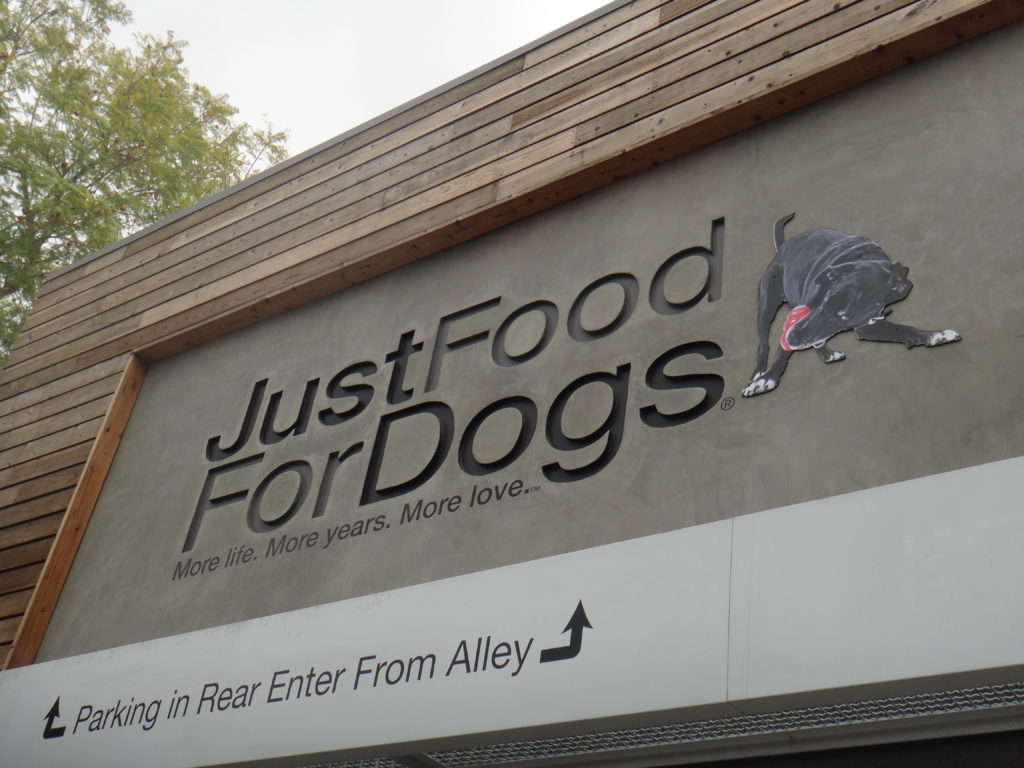 The food was freshly made in the store. The ingredients were in bins on the counter waiting to be prepped.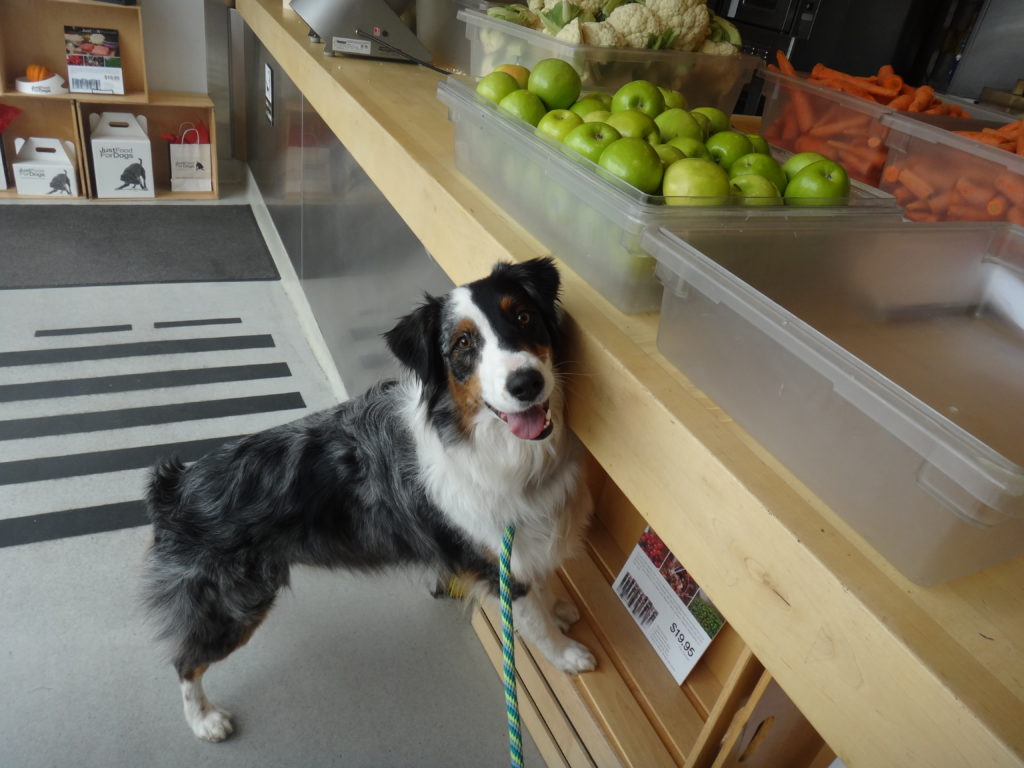 I can't believe it's been about four years since Terra came up to Flagstaff with Bella and me. She is maturing into a beautiful and wonderful little lady. I'm looking forward to the many more adventures to come together.