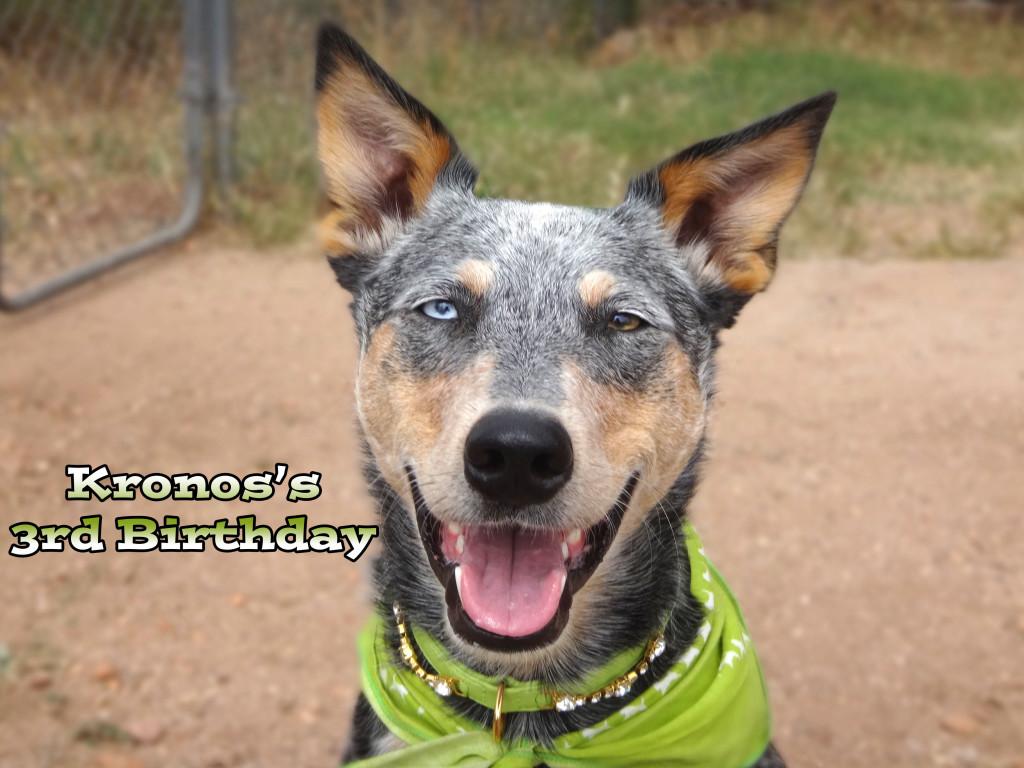 Wow. It's been nearly three years since Kronos joined the family. Time sure does fly. I can't believe it! It's hard to imagine life without him now. When he went to spend a week with his littermate and family, the house was so quiet. There wasn't someone nudging me around when I was walking or getting underfoot as I prepared meals or dashing around me excitedly while I got my shoes on for a walk. It was pretty eerie.
While we're not entirely sure when Kronos's actual birthday is since his mom was a stray and he was born in the wild, we've guesstimated his birthday to be October 18th, so that's the day we've decided to use. Kronos was adopted from Arizona Cattle Dog Rescue, and he's learned some fun tricks, and accomplished some incredible things. We celebrated early by attending Barktoberfest and participating in some of the events. Kronos got some beautiful collars for his present. The funds went to help a rescue group so it was a double win.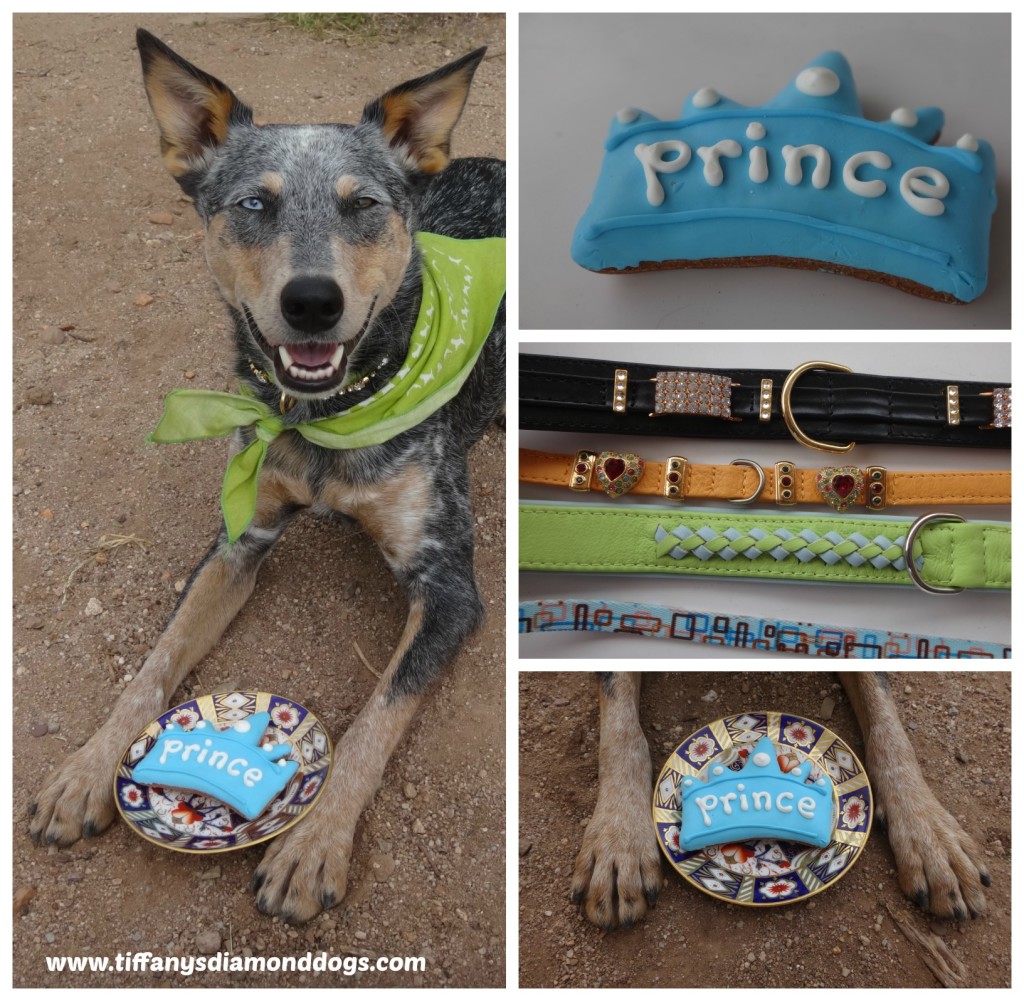 For his actual birthday day today (weather willing) we'll be going for a long walk and then he'll be getting a turkey neck, his cookie cake, and a delicious dinner.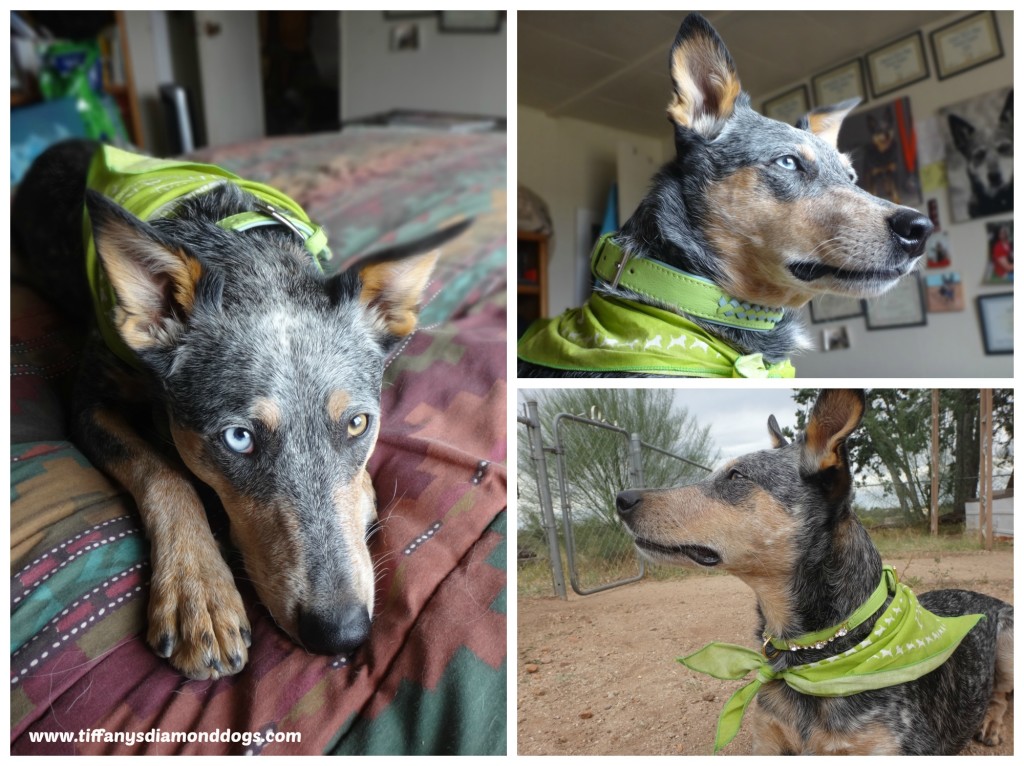 Happy 3rd birthday little monster!! <3
Can't get enough of Kronos? Watch and enjoy his first year video, his introduction video, or his puppy tricks.
We need your help!
Last year we donated to Family Promise for Kronos's birthday. This year we're asking for your help in deciding who!
We've made it a part of our celebration to donate to organizations who we like or are making a difference. Part of my birthday was donating to Pencils of Promise and the Ian Somerhalder Foundation. For Bella's birthday we donated to Wolf Connection and for Terra's birthday we donated to Habitat for Humanity and the Wolf Conservation Center.
How can you help?
We're asking our readers to suggest some non-profits they like or know of who are doing good work. We will pick from the list of suggestions to donate to this year. Please share or comment with your suggestion!