Miss Bella turned 11 this month! My, how the time flies! I still can't believe it!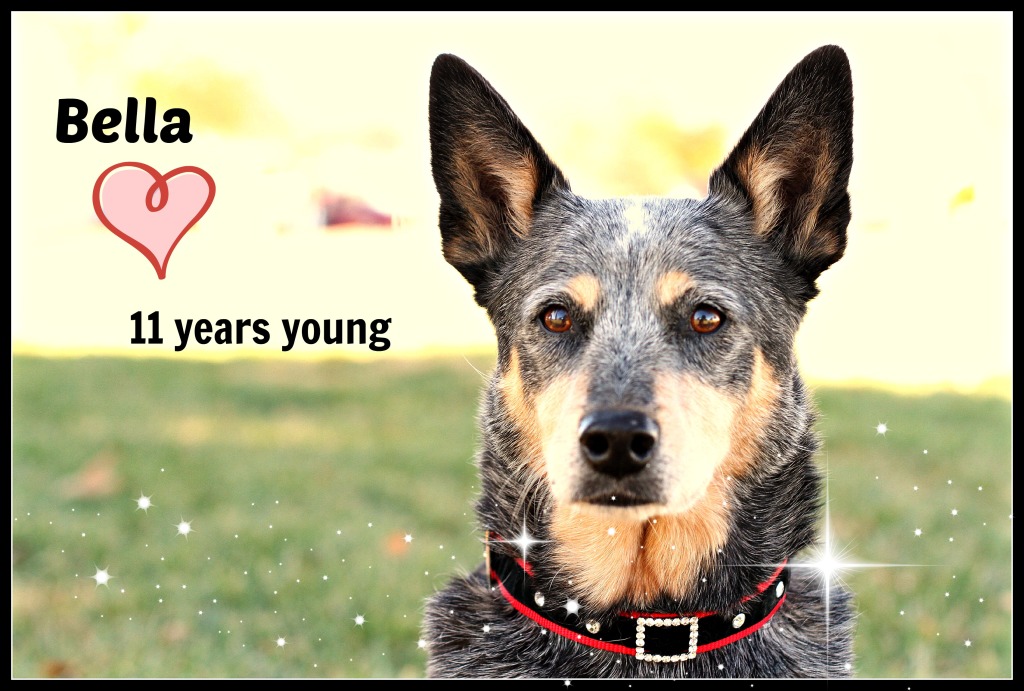 Bella is now down to 35 lbs. A few years ago, she was definitely over 40 lbs (though I don't remember how much). Bella has lost a lot of weight and I would say she looks incredible for her age. She is definitely the fittest one of her siblings who are in the family and who are still alive. Committing to keeping my pups happy and healthy and to give them as long of a life as possible is also a commitment (to me) to keeping them in shape. The food treat cupboard has become really good quality treats (with the occasional junk food treat thrown in, because hey, even I like to occasionally indulge in a donut or sweet treat too!), their food is high quality kibble for our limited budget right now (yes, Bella, Terra, & Kronos eat better than I generally do!), and we do some kind of daily exercise-whether that's a walk around the block, some trick training or conditioning, or puzzle toys that have to be rolled around to dispense the kibble.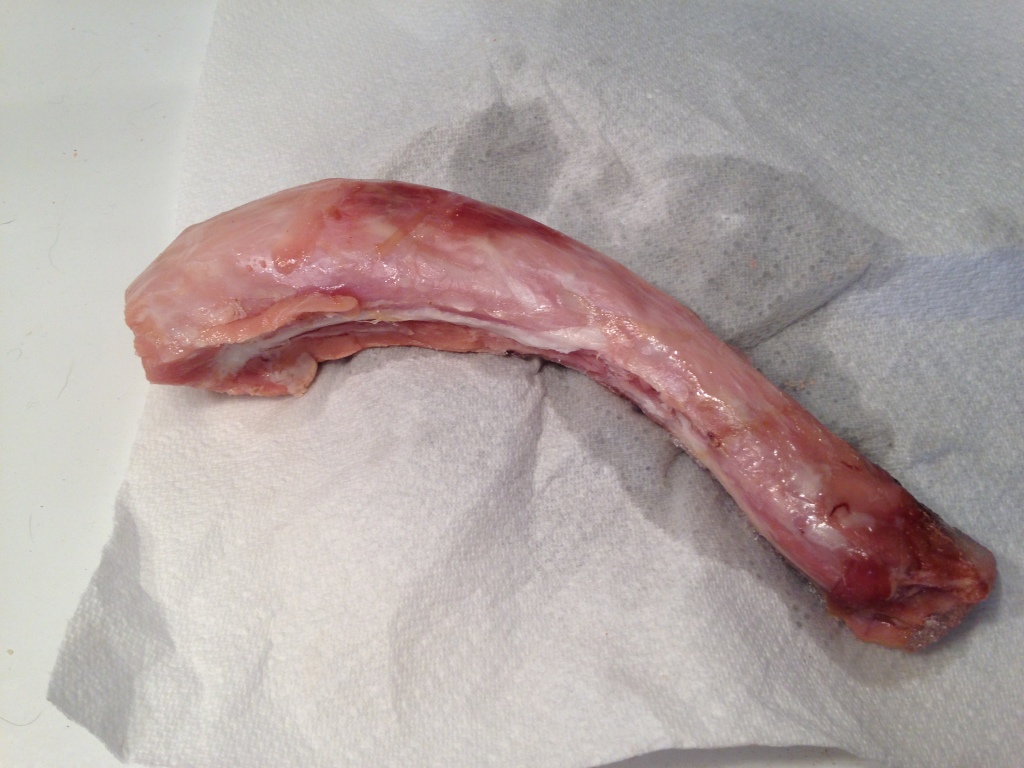 To celebrate, Bella got a super special treat-a raw turkey neck! She has never had this before. Actually, for most of her life she had really only ever had dry kibble with the occasional pig ear, Snausage or Beggin treat, or the occasional dog-safe human food treat! But when I became responsible for her food and treat choices and was shown the wide variety of canine cuisine available from some of my like-minded dog loving family, Bella began to widen her pup palette. We found the raw turkey neck at our local Pet Club feed store. I picked up some wet food from Nutro, a gigantic cow hoof from Merrick, and a non-radiation treated & USA Made rawhide from Pet Factory. Bella also got a beautiful holiday themed collar shown above that we found on sale at our local PetSmart store.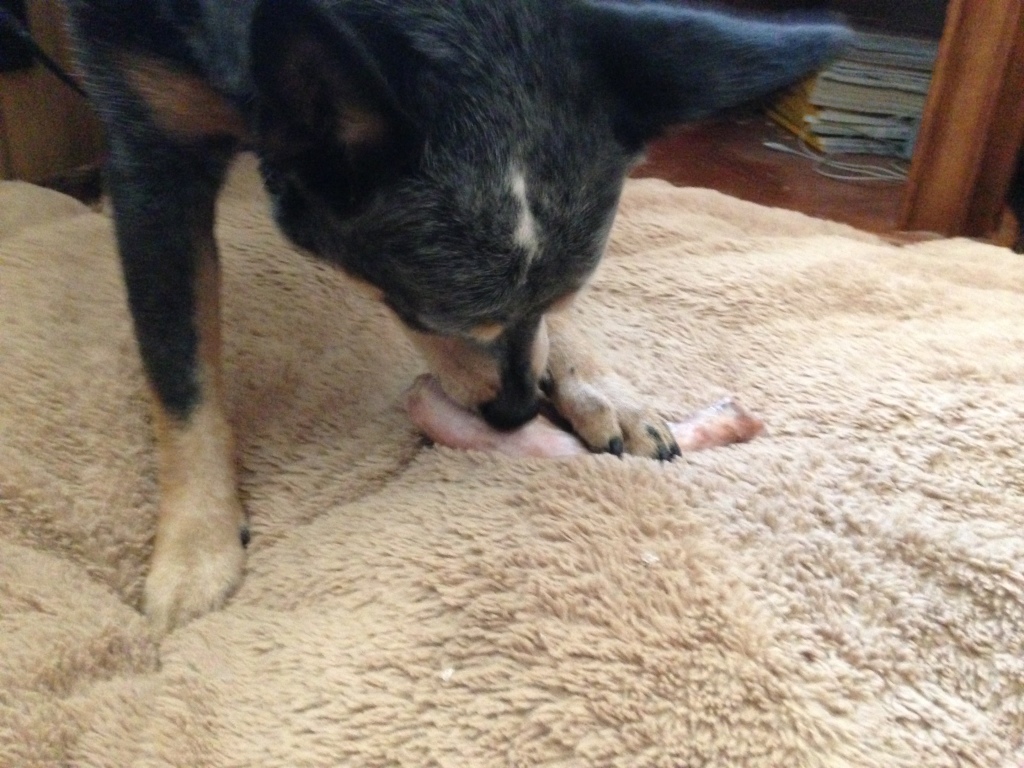 After a photo shoot that included Terra and Kronos, everyone got a chew for doing so well. However, Bella wanted a Bully Slice like her siblings even though I gave her the regular rawhide chew! So she got one too, and then she got the Merrick cow hoof.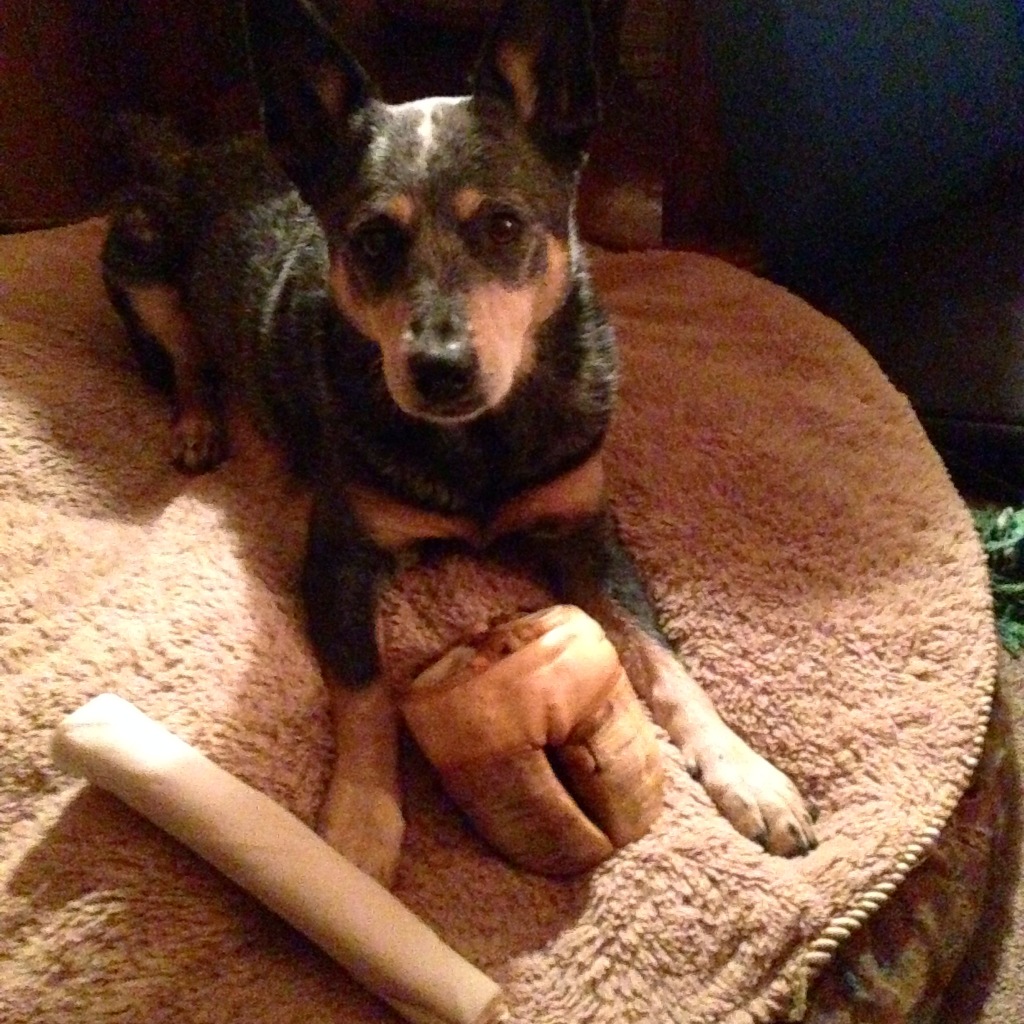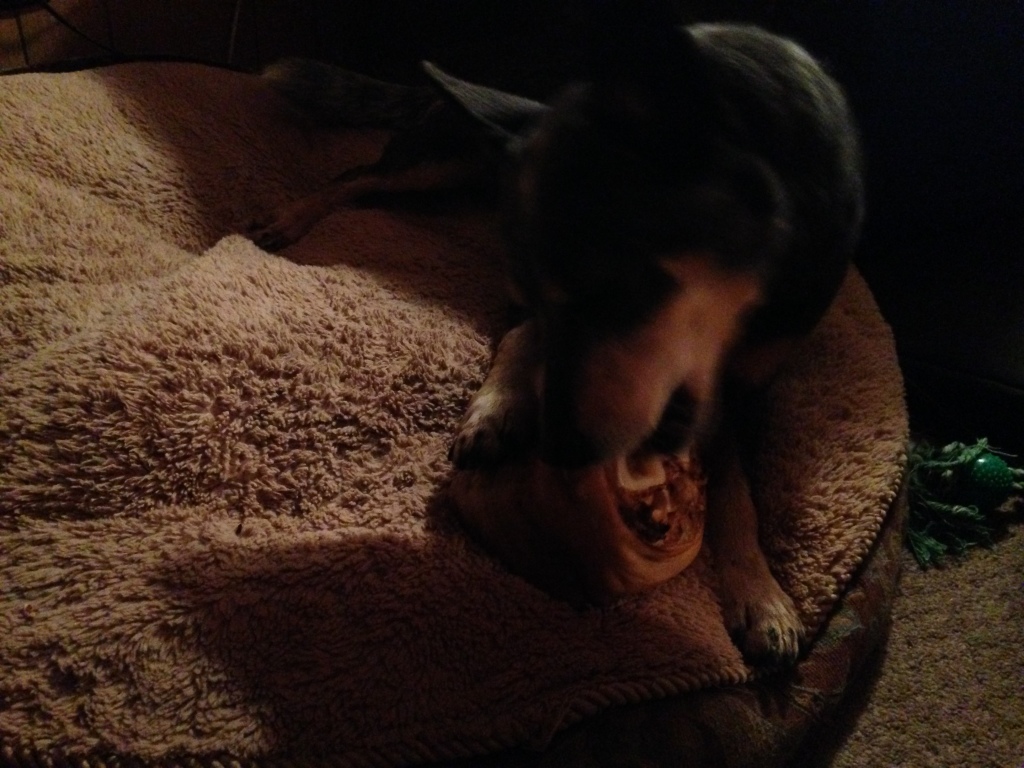 After a good two to three hours of chewing, Bella had still barely made a dent! There was still a lot of the chew left. It's definitely a great durable chew! I was so glad to see that Bella chewed out the hard bones and left them. Kronos and Terra enjoyed chewing the little bit of meat on them. And the hoofs make great chews on their own.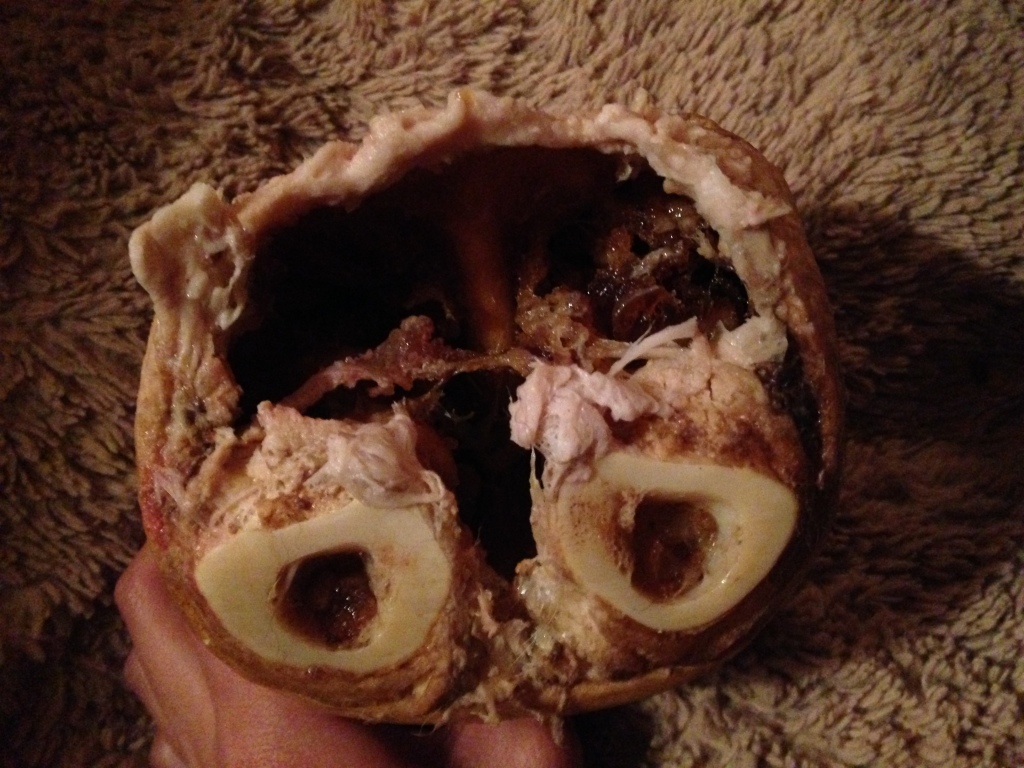 We also made a pup cake for Bella's birthday that we'll be sharing with some furiends. Bella's last and biggest present this year is going to be her Trick Dog Champion Title that we have to submit her application for. We're about halfway finished taping her tricks, and once it's finished we'll share it. We've also been working on a trick video for Kronos showing many of his tricks as an adult and other tricks he's learned. That one is closer to being finished and will be officially finished very soon!