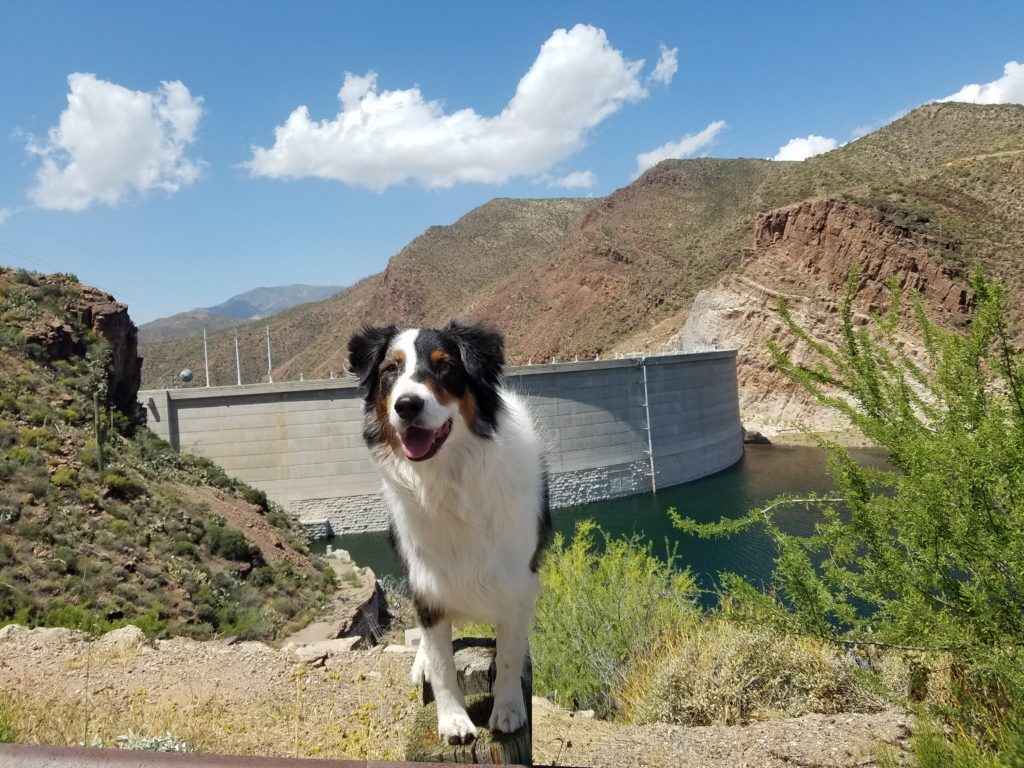 I live with some high-energy dogs. They enjoy a myriad of activities to stay fit and active as well as to engage their minds. If you've followed our blog and social media for awhile you know we've done a few different outdoor activities including stand up paddleboarding, canoeing, and lots of swimming too.  We enjoy playing fetch at the park or in the backyard, but one of our favorite past times is walking and hiking. It's a chance to get fresh air and enjoy the beauty of nature.
We try to get out daily, but if that doesn't happen, we make it a point to go out for longer walks at least weekly if not a couple of times a week. Bella, Terra, and Kronos love exploring the forest, the desert, the river, the beach, or whatever terrain we walk.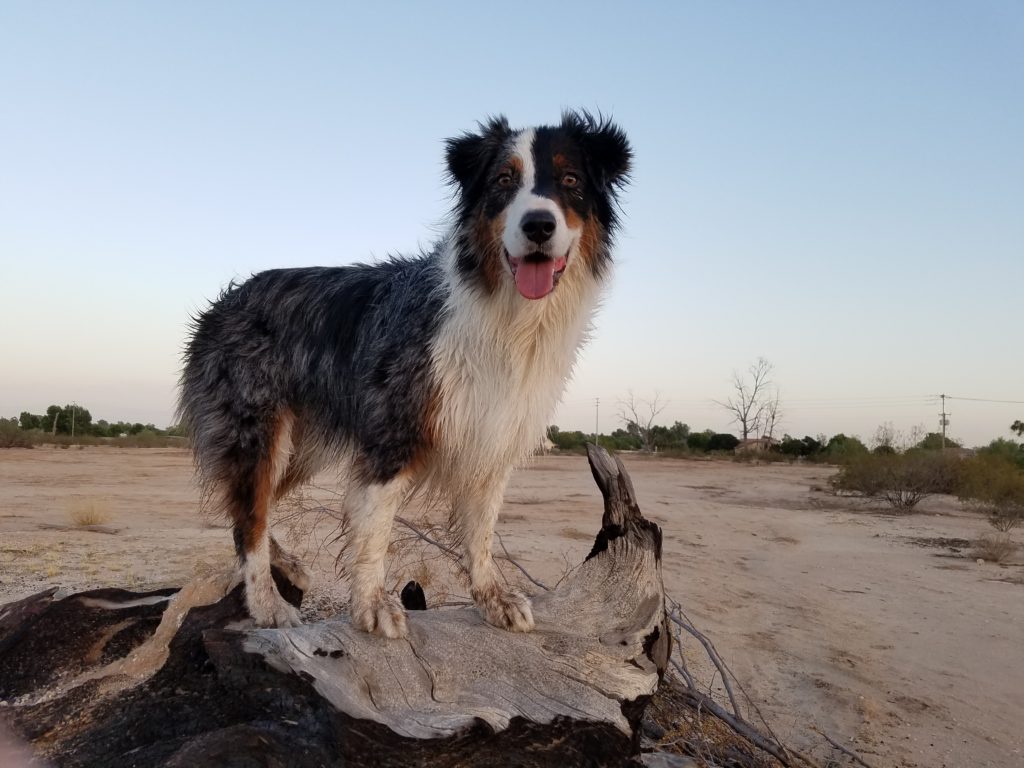 Last week we walked along a canal and to a local park trail with some dog friends. And a few weeks ago we went shopping for dry food at PetSmart as fueling my active pups requires a quality food.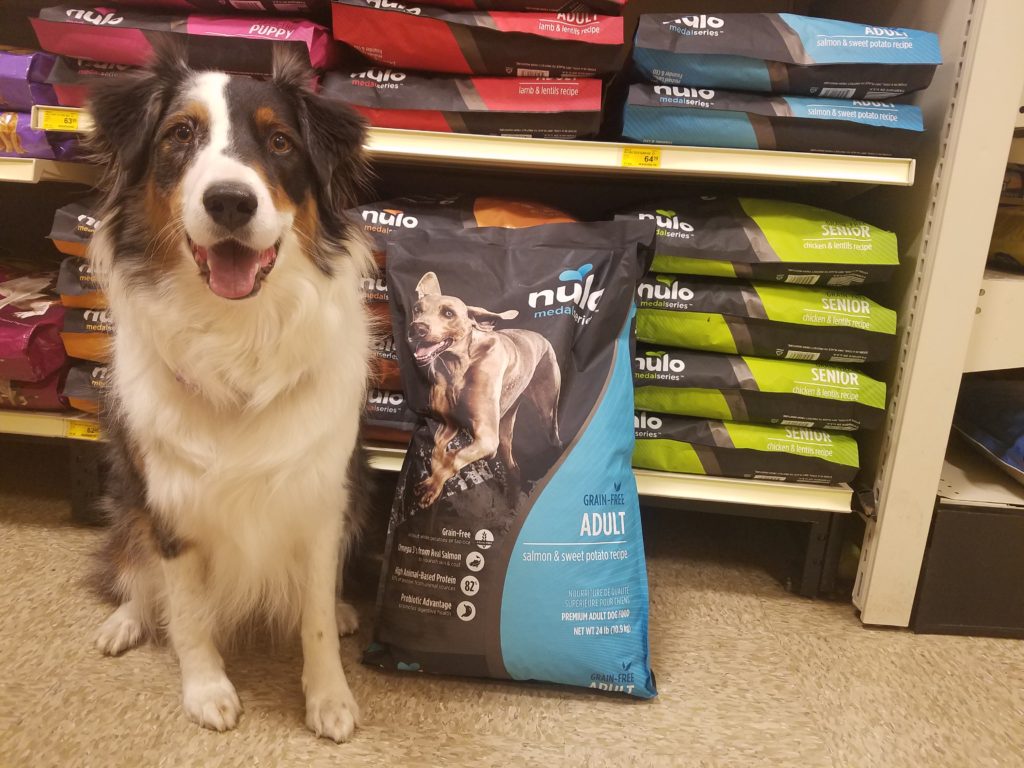 I feed Terra and Kronos a rotation diet which means I switch their dry food between high-quality dry foods. We recently switched Terra to Nulo™ Salmon and Sweet Potato formula. Bella and Kronos tried some of the food too. All of them love it.
I've been monitoring Terra's physique since she began eating the food. While we still have a few more weeks she'll be on the food, I have noticed some incredible differences. She has lost a little weight and is almost ideal weight. Her eyes are a little shinier, she has even more energy, and is not short on her sassy-ness, bossiness, and has been extra intent with rolling and pinning her brother to play. Her stool has been a little runny after we got home after a dog sitting gig so I attribute it to the stress from the barking dogs. Before that it was solid and small. The biggest difference is the shine of her coat. It's silky, long, soft, and reflects vitality. Before it was dull, flaky, and the ends were frayed. I'm amazed at the difference.
I have also noticed less Terra 'fuzzballs' around the house and less overall shedding.
Nulo is one of the few foods that is high meat protein, grain-free, and a low carb pet food. For dry kibble, it is definitely a premium pet food.
The food is ideal for dogs who may have allergies too since it does not contain any flaxseed-it is truly grain-free.
Nulo's food passes all of my personal checklist items including:
-High protein
-High fat
-Low carbs
-High fiber
The high proteins include chicken, lamb, and salmon as well as fruits and veggies such as apples, carrots, and sweet potatoes.
The pieces of dry food are not greasy. The food is a great size for training sessions. The only thing I wish is the bag was resealable.
Nulo's brand provides fuel for your pet's inner athlete. While we play sports for fun, Olympic Ice Dancer Charlie White understands the importance of putting proper nutrition in your and your pet's body for better performance.
As an added convenience, Nulo pet food is carried at PetSmart stores.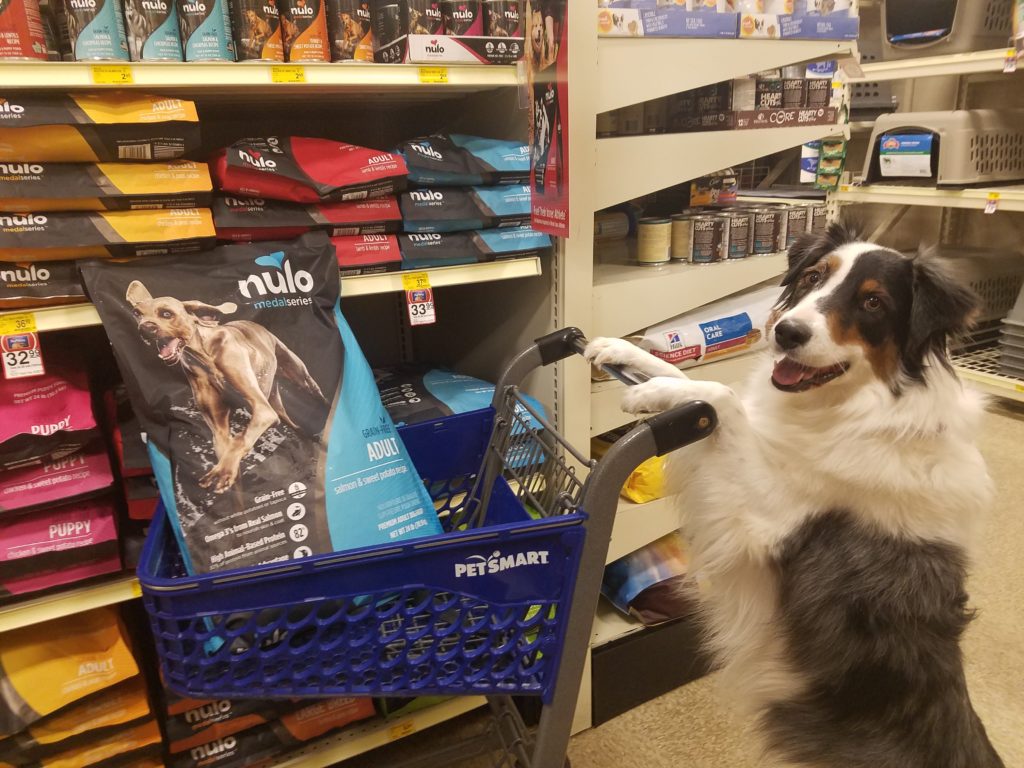 You can check out the food at your local PetSmart or learn more about Nulo on their website.
This is a sponsored conversation written by me on behalf of Nulo. The opinions and text are all mine.