We've been seeing a lot of our online friends S.U.P.ing.
S.U.P.ing stands for Stand Up Paddleboarding. Since Bella and Terra were going to be attending the Kyra Sundance Do More With Your Dog Trick workshop, and for our first time trying it, I decided trying to balance with only one dog would be best. At least until each dog had gained experience on the board. So Kronos was the first to try the Stand Up Paddleboarding.
We went to the lake with our cousins and walked down the board to the marina dock. It was hot out, so Kronos wore his doggie paw booties for protection.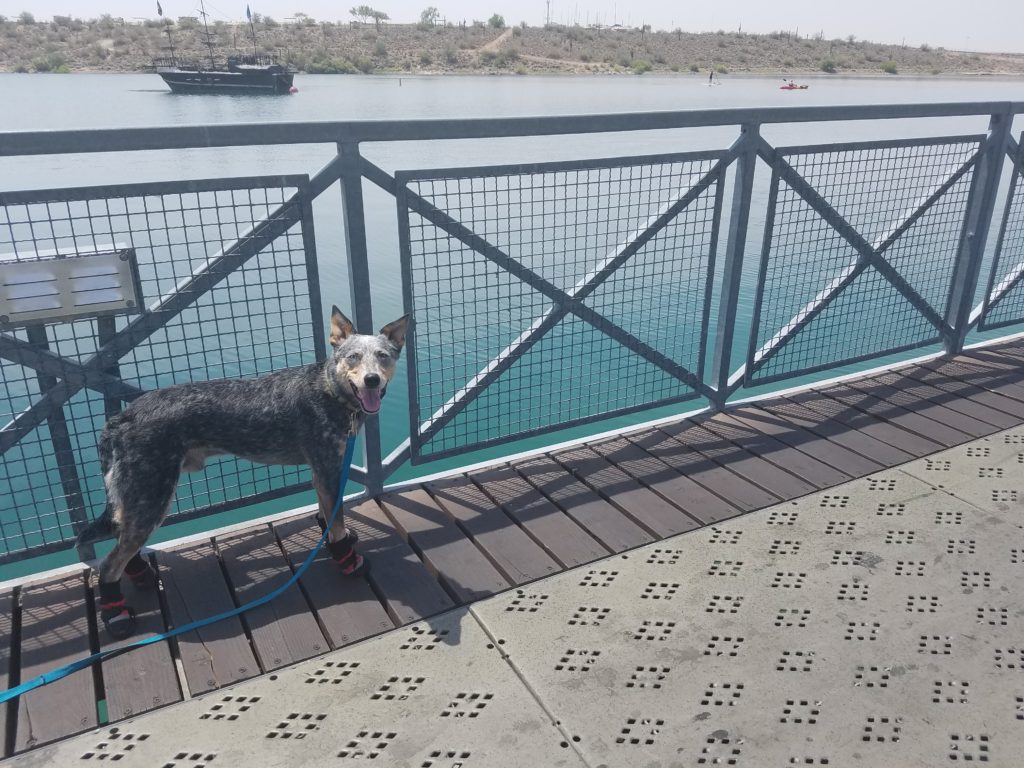 He decided he didn't want to wait until we got the board and were out on the water, so he decided to jump in from the dock. Then he lost a couple of booties so he had to fetch them. I wish he had been wearing a harness, but finally managed to get ahold of Kronos along with all the booties and help him up on the walkway.
Once we got to the marina, we ran to the bathroom and suited up with lifejackets.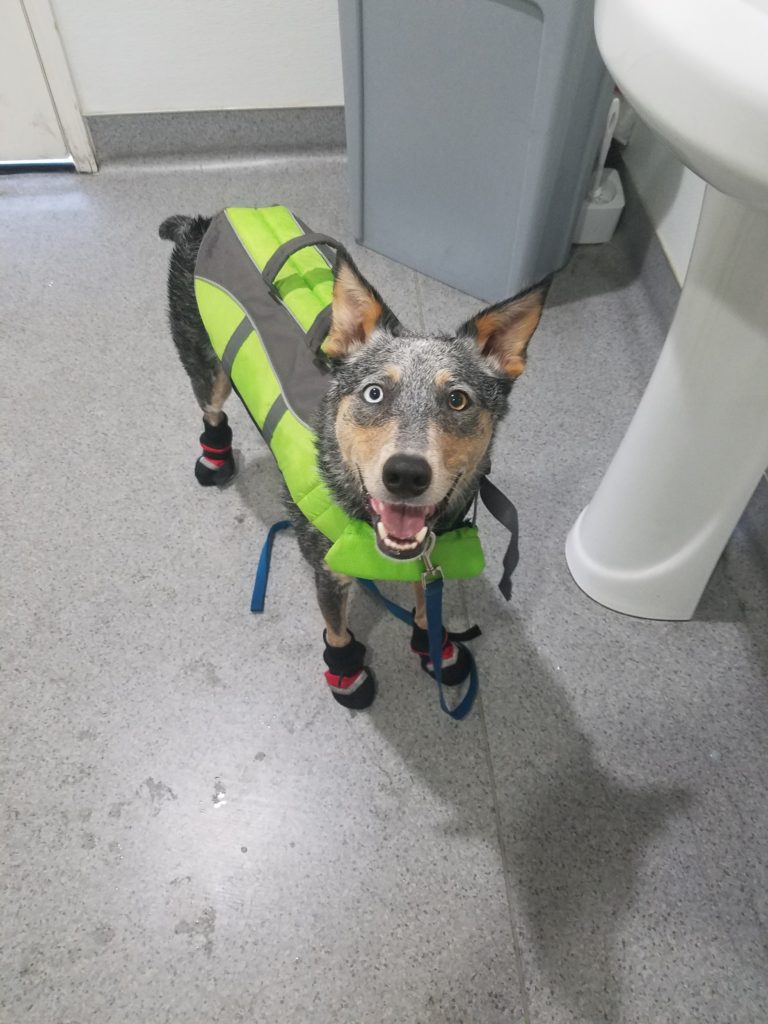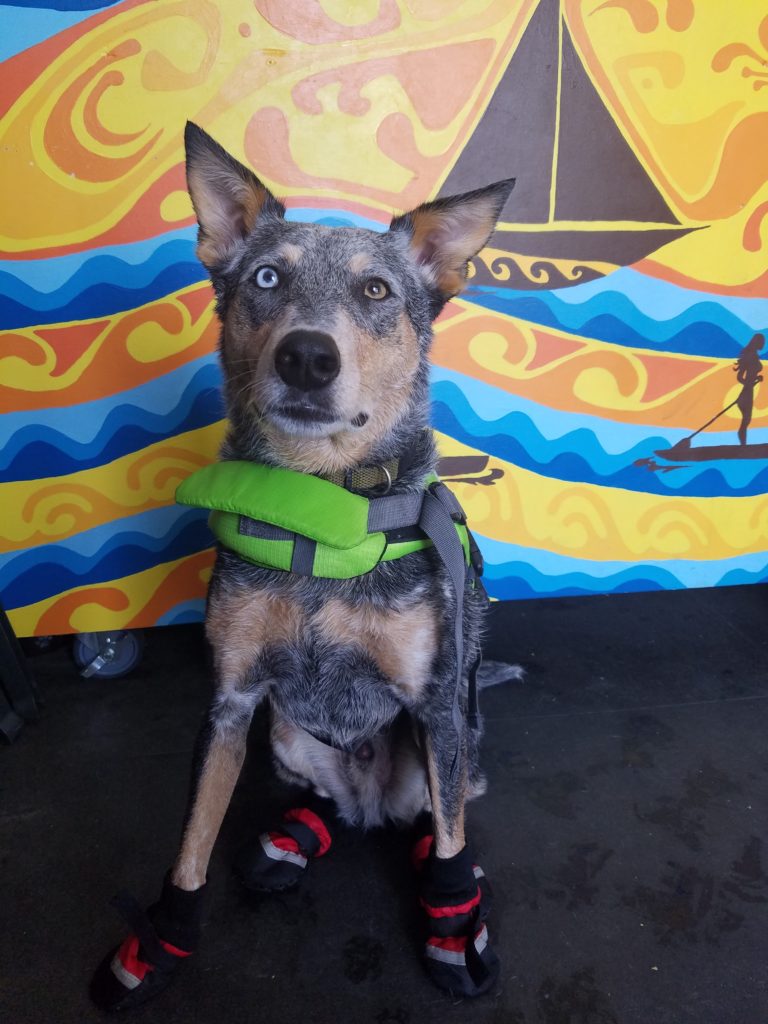 Once we got the boards, we went to the dock and got settled on the paddleboard with our belongings and phone safely ensconced in the waterproof case tucked under the cord.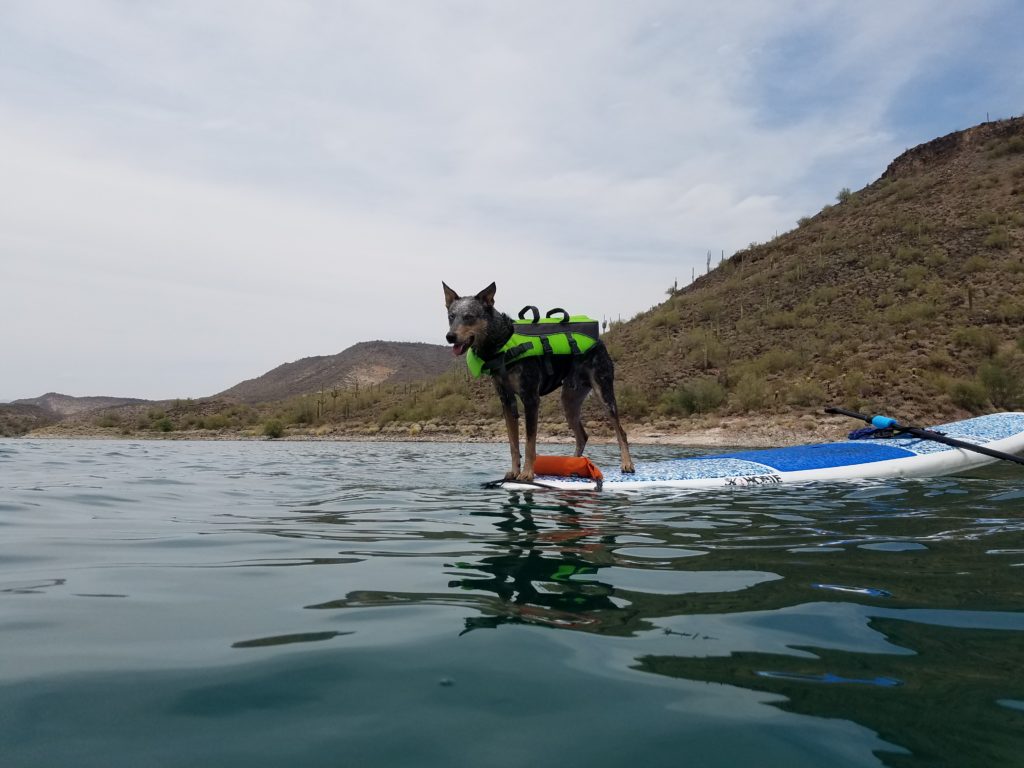 Kronos went on the board and we headed out in the water. It took us a bit of time to coordinate our balance together, but soon we had it figured out. Kronos really wanted to swim, so once we were far enough out in the no wake zone, I released him to jump in. He swam after the paddleboard for awhile while I stood up and paddled. We went around the hill near a boat launching dock and swam and paddled I tied the board to my ankle and got in to swim as well. Kronos loved jumping in, and he did it a couple of times spontaneously when I was standing up which capsized us. For our first time Kronos did great and we both had a blast-we definitely can't wait to do it again!
Here's one of our most recent videos which includes a video clip of Kronos on the paddleboard.
Have you ever tried Stand Up Paddleboarding with your dog? Is this something you may be interested in trying? Share in the comments!