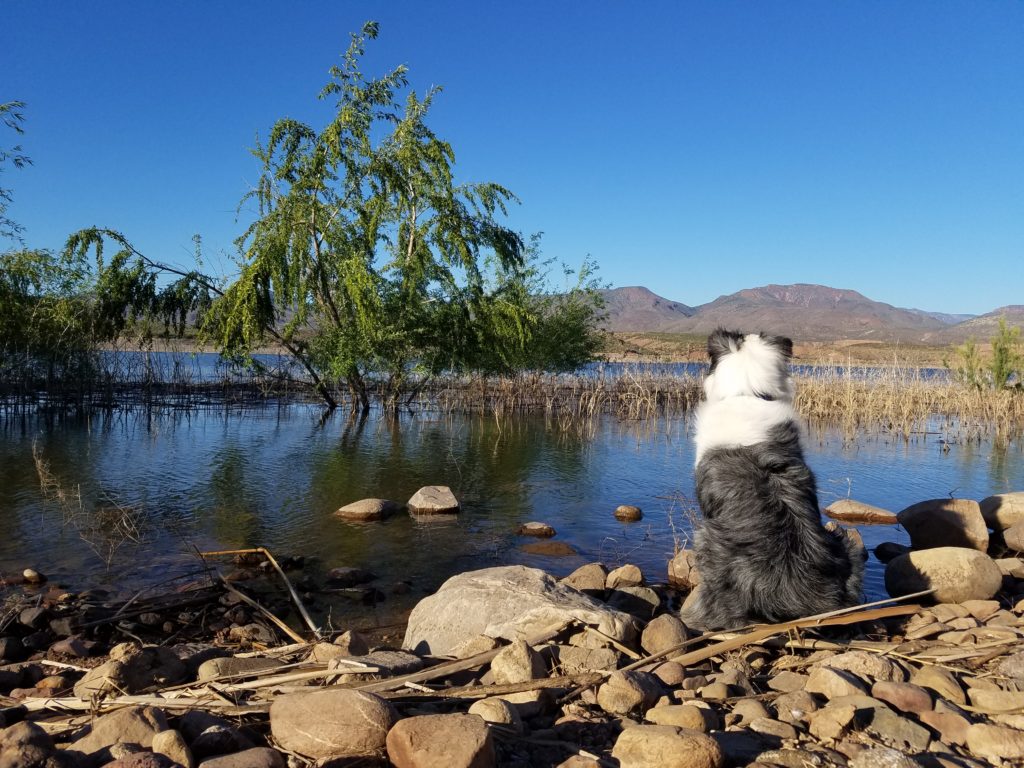 My dogs inspire me to be more active and eat healthier. I've learned that what I put into my body and feed my dogs effects many things such as physical fitness as well as optimal internal feelings. I recently did a 7 day challenge where I eliminated corn, peanuts, soy, dairy, gluten, eggs, and sugar from my meals. It was just a week and may not seem like a big deal, but I could feel the difference. I was more energetic, my brain felt clearer, I didn't feel so tired all the time, and my stomach was less bloated. I'm reading a book which explains that people's digestive tracts are constantly inflamed and irritated because of the food we eat, which is the real reason behind why many people gain weight and can't seem to fully shake it.
Bella has gotten a few lumps as she's gotten older. The vet checked her out and we removed a few. She said they were fatty tumors and to keep an eye on them. Bella also has a few last stubborn pounds that she can't seem to shed. However, I recently took her off of kibble after reading some articles that said the 'lumps' are storage deposits from the body made of toxins the body can't process and can't figure out how to get out. She looks incredible and seems to have more energy too.
It's hard to find dry dog food which is quality food that is high in protein, high in fat, and doesn't contain carbs like potatoes which are quickly and easily converted to sugar and stored as fat in the body if not used.
However, we recently found one and have a chance to work with them!
Nulo™ is a premium grain-free pet food that has high protein, meat, and low carbs. The food is made with sweet potatoes, no tapioca, starches, or fillers.
And the food is now at PetSmart!
We're switching Terra to Nulo for the next couple of months. Since she can't directly tell me how she's feeling or doing, I will be closely monitoring how she's doing on the food by watching her physique and physical attributes like her skin, coat, amount of shedding, and overall vitality.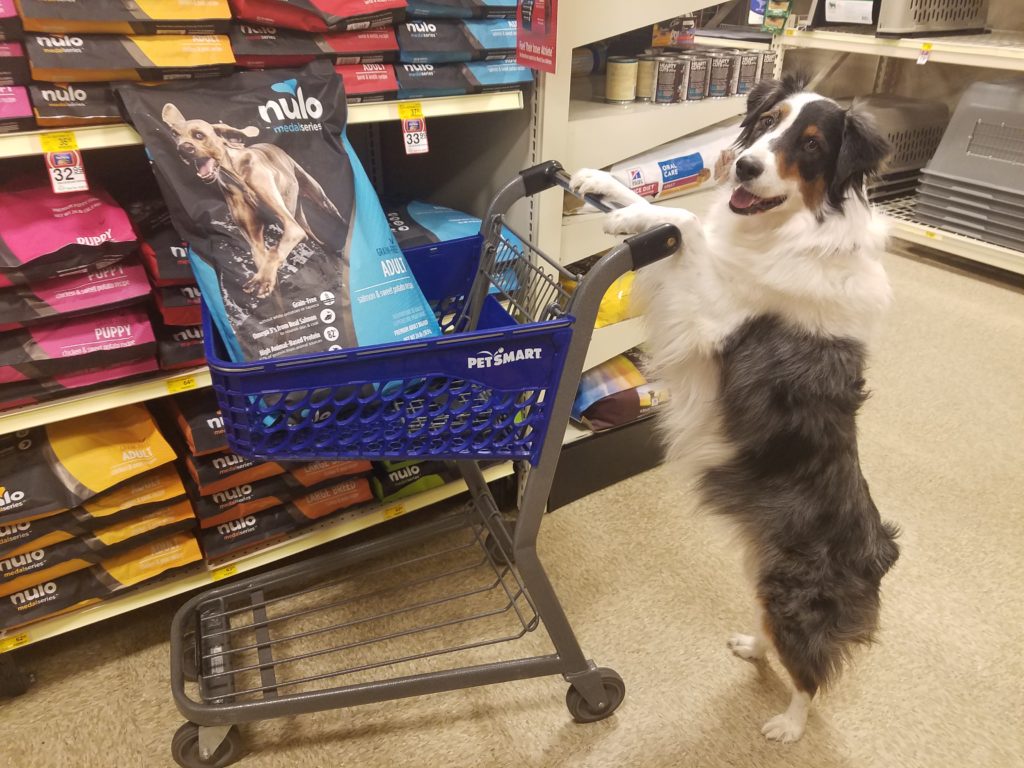 We went to the store to pick out the food. We chose the Salmon and Sweet Potato recipe and picked up a few cans of wet food for meal toppers.
I am impressed to see that Nulo is available at a nationwide retailer like PetSmart so it is easily accessible and convenient for anyone to get.
Stay tuned for a couple of more posts about Nulo and how Terra's faring on the dry food, but in the meantime you can check out the food at your local PetSmart or learn more about it at Nulo.com.
This is a sponsored conversation written by me on behalf of Nulo. The opinions and text are all mine.