This is the third post in our RedBarn Product Series, and you can go back and see the first and the second posts that feature different treats and chews.
The next two treats are rolled versions of rawhides with tasty fillings.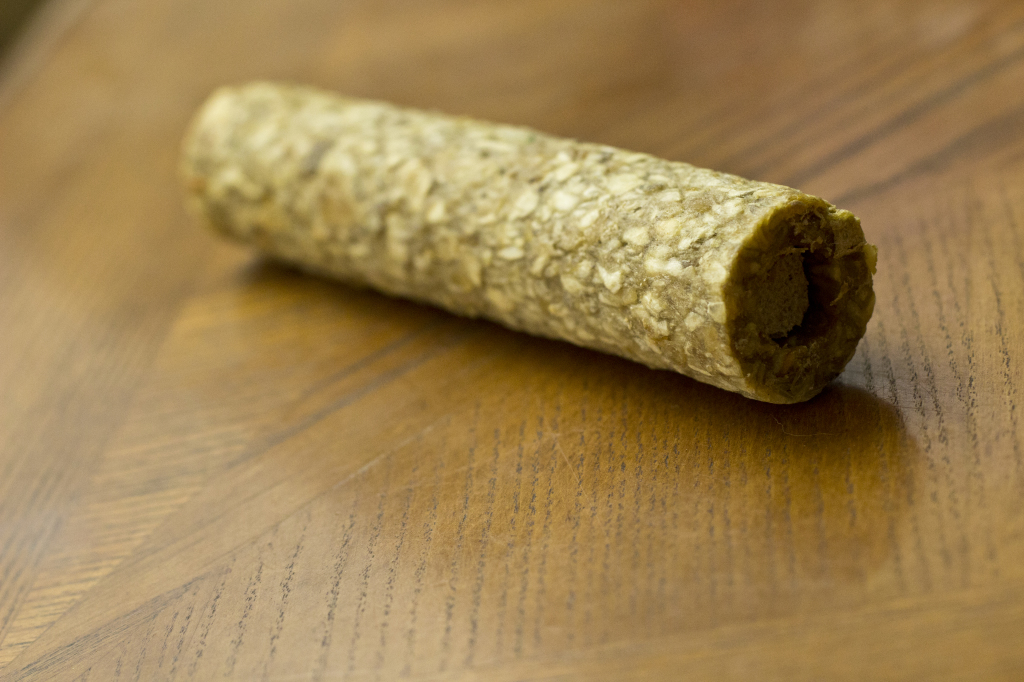 The Munchie Retriever chews come in Chicken, Beef, and Peanut Butter flavors.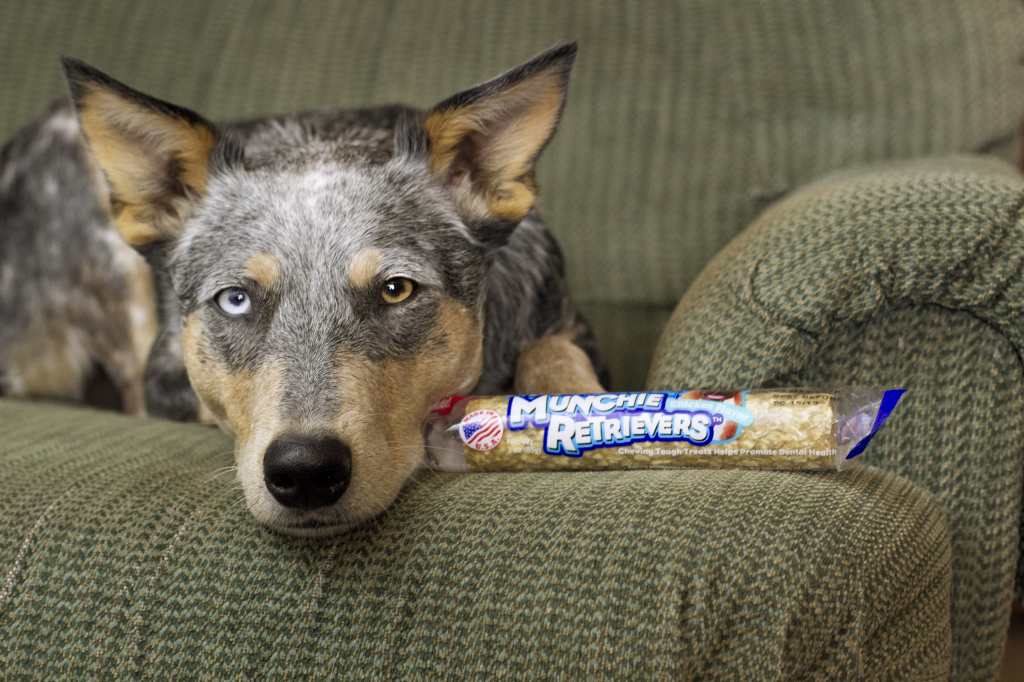 The first one is the Munchie Retriever, which is a granulated stick of rawhide that has a flavored filling in the center.
The second treat is the Filled Rolled Rawhide.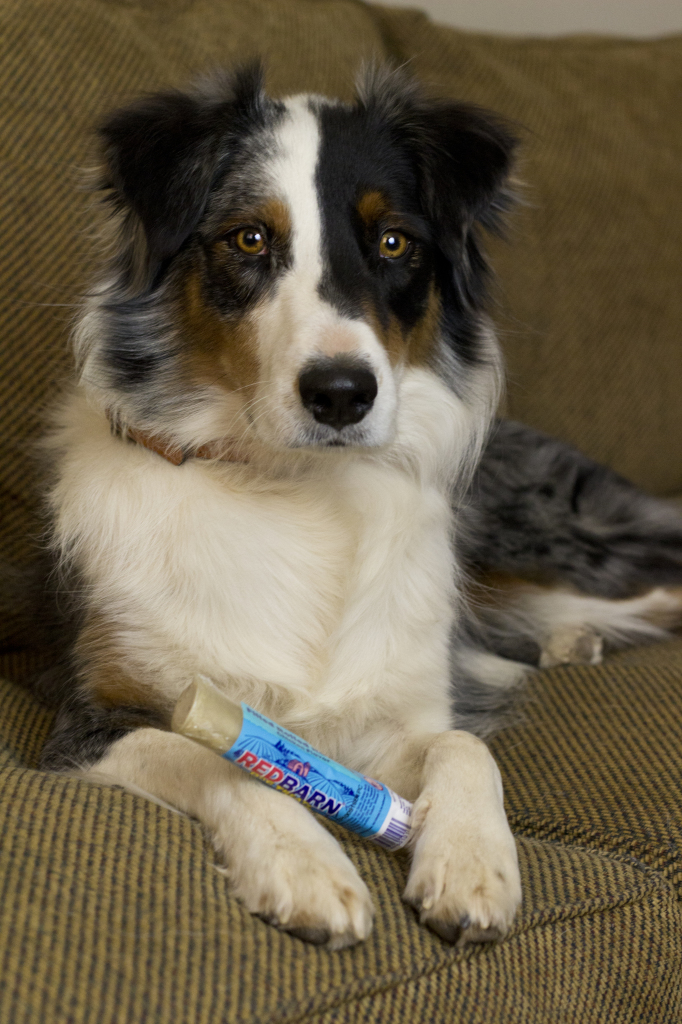 The Filled Rolled Rawhide comes in Chicken, Beef, and Peanut Butter filling flavors. It is a rolled sheet of rawhide that surrounds the flavored inside. These rawhides along with the Roofles and the Filled Bone rawhides were chewed and devoured at a much better pace than the bully slices (must be that super special gravy coating that makes the Bully Slices so delectable to the pups' tastebuds!). Bella, Terra, and Kronos had to work at the rawhide and thoughtfully chew the inside and outside before swallowing.
The Munchie Retrievers:
Made in the USA
Come in Chicken, Beef, & Peanut Butter
ARV on Amazon: $7.28
The Filled Rolled Rawhides:
Made in the USA
Come in Chicken, Beef, & Peanut Butter
ARV on Amazon: $5.00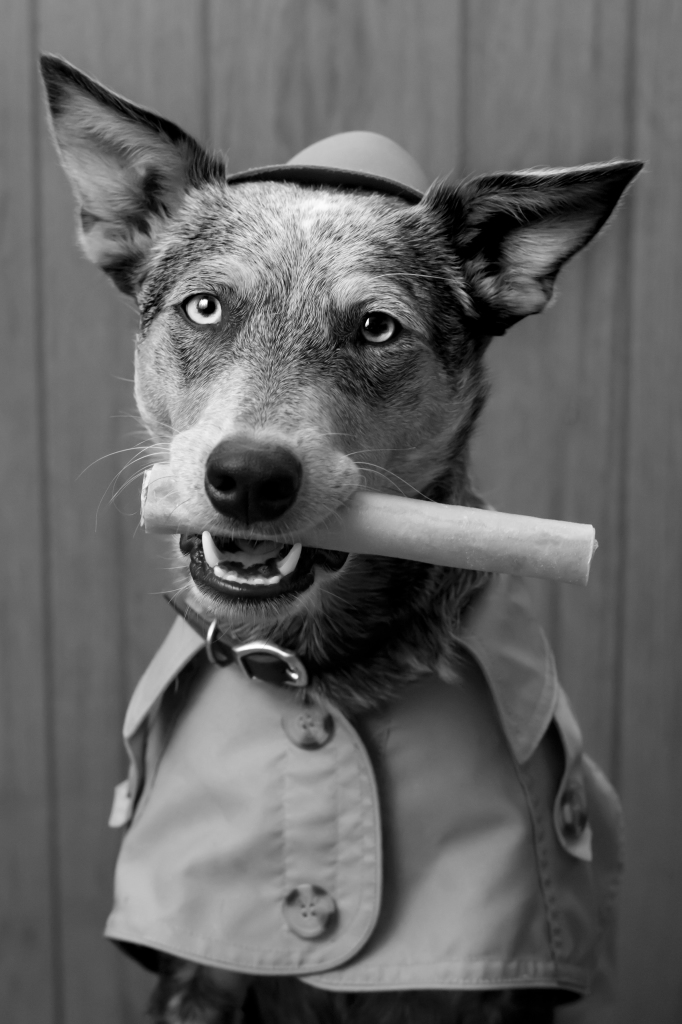 You can check out RedBarn's website to view their products and find out more about them, or check them out on Facebook and Twitter.
Now onto the Giveaway to win some RedBarn products for your pups.
Giveaway
Rules:
There will be 5 winners who will be chosen randomly via the Rafflecopter widget
Must be US Resident
Prize fulfillment will be from RedBarn Inc.
Disclaimer: Some links may be Affiliate links, and we were provided with compensation for this post. However, Tiffany's Diamond Dogs only shares information that we feel is relevant to our readers and that will benefit our readers.