We are huge fans of RedBarn Inc.'s pet products, so when we were asked if we were interested in doing a review and giveaway we were definitely interested in the opportunity to do so and to share this awesome company with other pups. We are hosting a giveaway that will have five winners, and will be featuring a few RedBarn Products along with the giveaway widget over two to three posts.
Bella has been a big fan of the RedBarn Bully Slices and they are something she had been getting long before Terra or Kronos joined the family. These are chews that we have been buying for a few years, and was a super special treat that Bella would get for those few times she was left home inside and I went out with friends while in college. On our trip to PetSmart to peruse the treat isle, I was immediately drawn in by the bright and cute packaging with the happy Golden Retriever, rolling green hills, and the red barn on the top. Bella affirmed that she wanted to try them by sniffing the packaging and trying to nibble it when the bag was presented to her for her opinion.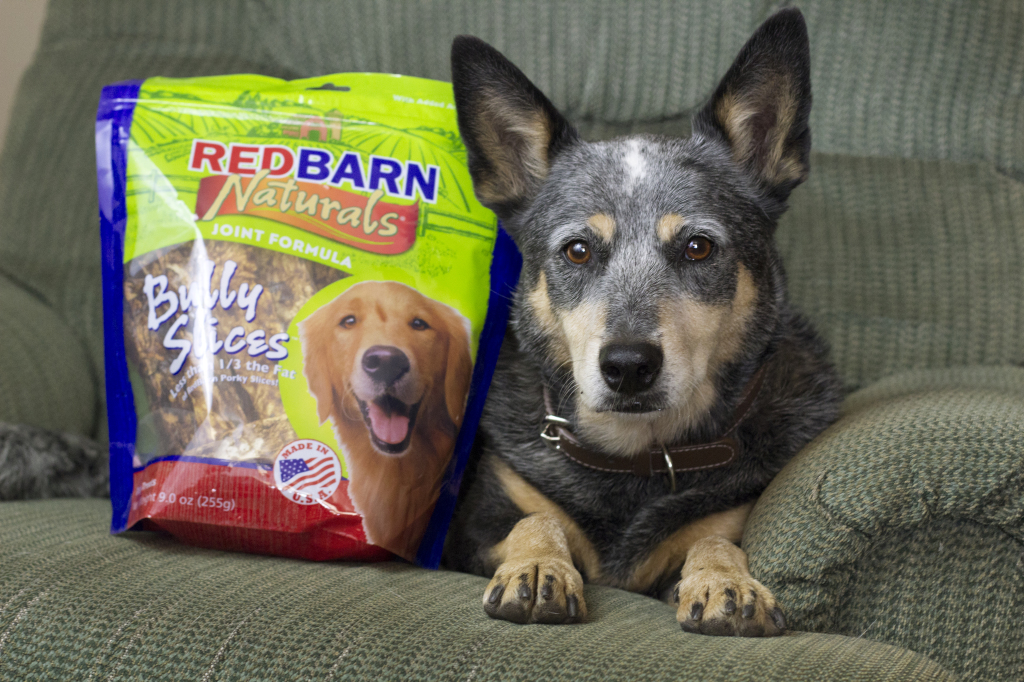 When Bella and I went to and performed at the Virginia Super Pet Expo back in February, one of the special food treats she got was a Rolled Food bar from RedBarn and everyone enjoyed that treat.
Kronos and Terra have quickly become fans of the chews as well. All three jump, dance, sniff heartily, and wag their tails when the bag comes out.
As we've become more aware of the pet nutrition and the sickness that many treats made in some other countries have caused, I was ecstatic to discover that RedBarn Inc.'s products are all Made in the USA! I feel comfortable and happy being able to give Bella, Terra, & Kronos treats that they enjoy and that are Made in the U.S.A.
The Bully Slices are long rectangular slices of cow hide that are coated with a "secret gravy coating," and they have a very distinct smell to them which is not unpleasant to the human olfactory senses at all as some pizzle chews can be.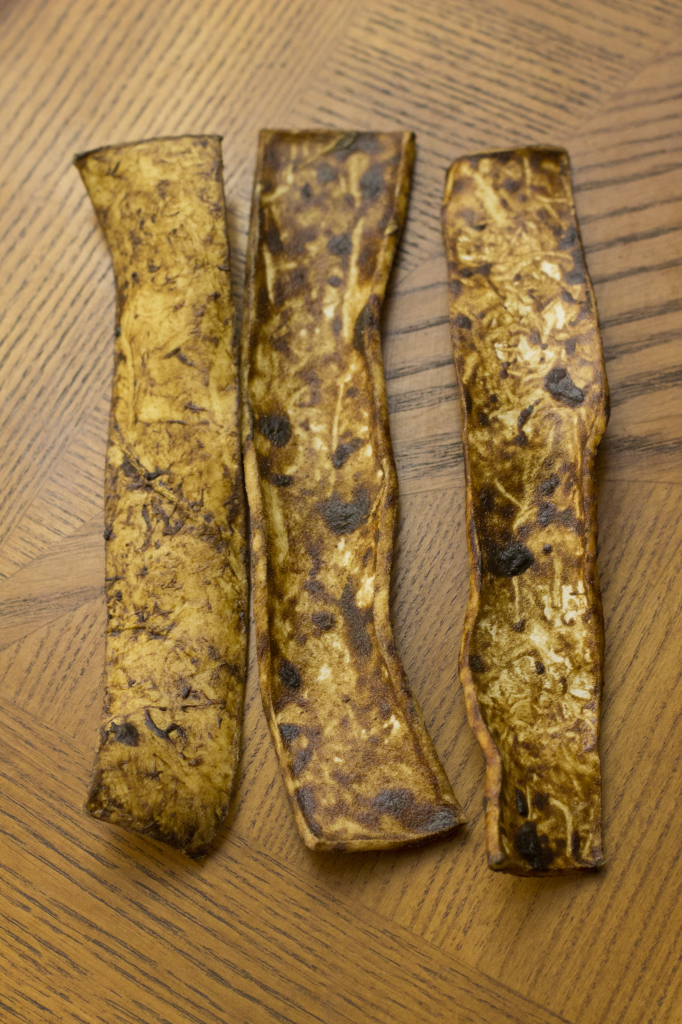 Bully Nuggets are one of the other products we were tasked to review.
The Nuggets are aptly named because they come in various sizes of a nugget shape, and are pieces of beef lung that is also coated in the Bully Stick sauce.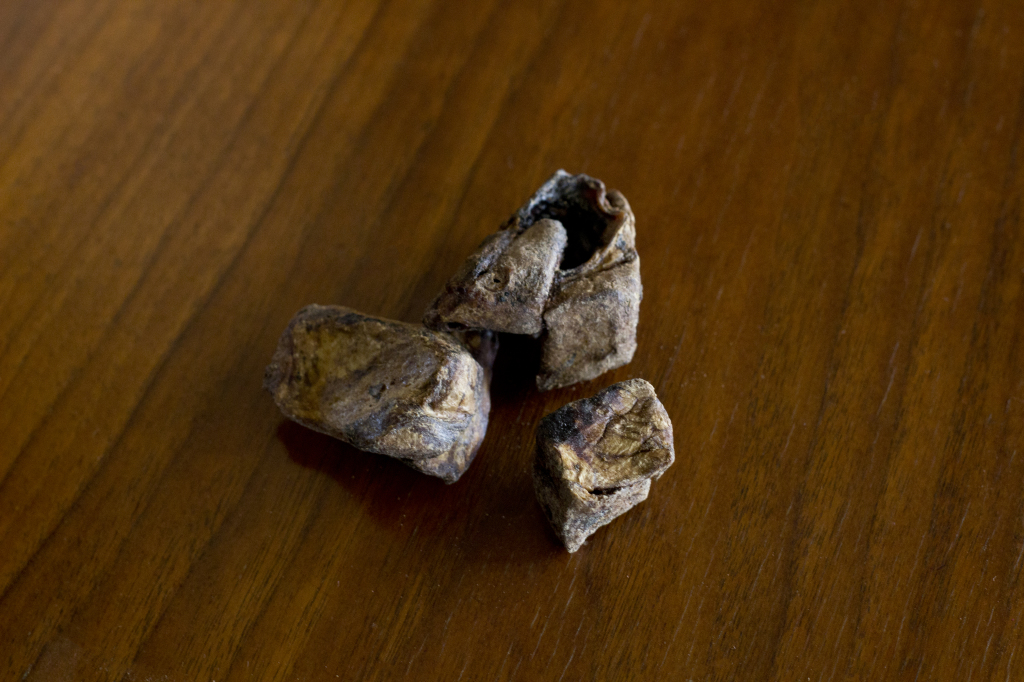 They are a little too big for our preferred training treat size (the size of a penny or smaller is what we really like so we can play longer and so the pups don't get too full too fast!) and somewhat hard to break into smaller pieces. However, they are a great size to be used just as a treat by themselves or as a high value reward for a particularly well performed behavior or series of behaviors. These are definitely high value treats to Bella, Terra, & Kronos!
RedBarn products are hard to miss in the stores. Just look for the green, red, and blue bags!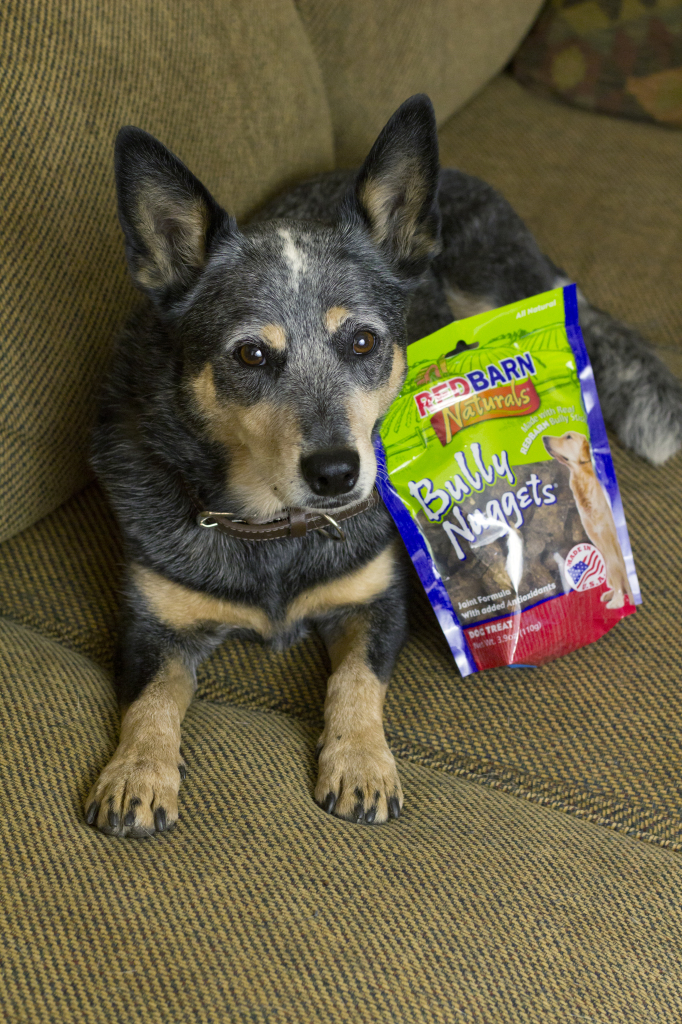 To Recap RedBarn's Bully Slices are:
Made in USA
A Joint Formula
Have less than 1/3 the fat of RedBarn's Porky Slices
ARV: $12.99
RedBarn's Bully Nuggets:
Made in USA
Have antioxidants
Are great for treats
ARV: $6.43
Bella, Terra, & Kronos gave them two paws up each! Just make sure to keep an eye on your pup when they are eating chews. Kronos does like to chew off and try to swallow large pieces of the slices. Because it's apparently delicious, he eats it pretty quickly too. Maybe he thinks he'll get another one if he finishes his treat quickly!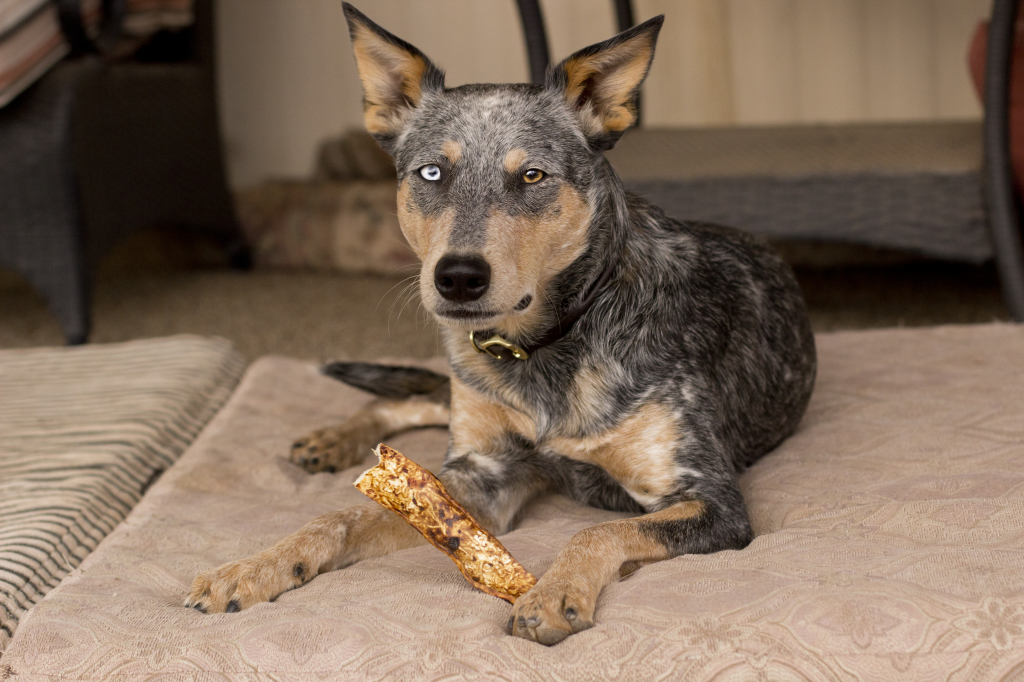 You can check out RedBarn's website to view their products and find out more about them, or check them out on Facebook and Twitter.
Now onto the Giveaway to win some RedBarn products for your pups.
Giveaway
Rules:
There will be 5 winners who will be chosen randomly via the Rafflecopter widget
Must be US Resident
Prize fulfillment will be from RedBarn Inc.
Disclaimer: Some links may be Affiliate links, and we were provided with compensation for this post. However, Tiffany's Diamond Dogs only shares information that we feel is relevant to our readers and that will benefit our readers.