We love getting mail-especially from Chewy.com because it generally means some delicious treats or a fun toy. We recently received a very special present in the mail from Chewy.com. We opened up the packaging to receive these handpainted canvases of Bella, Terra, & Kronos: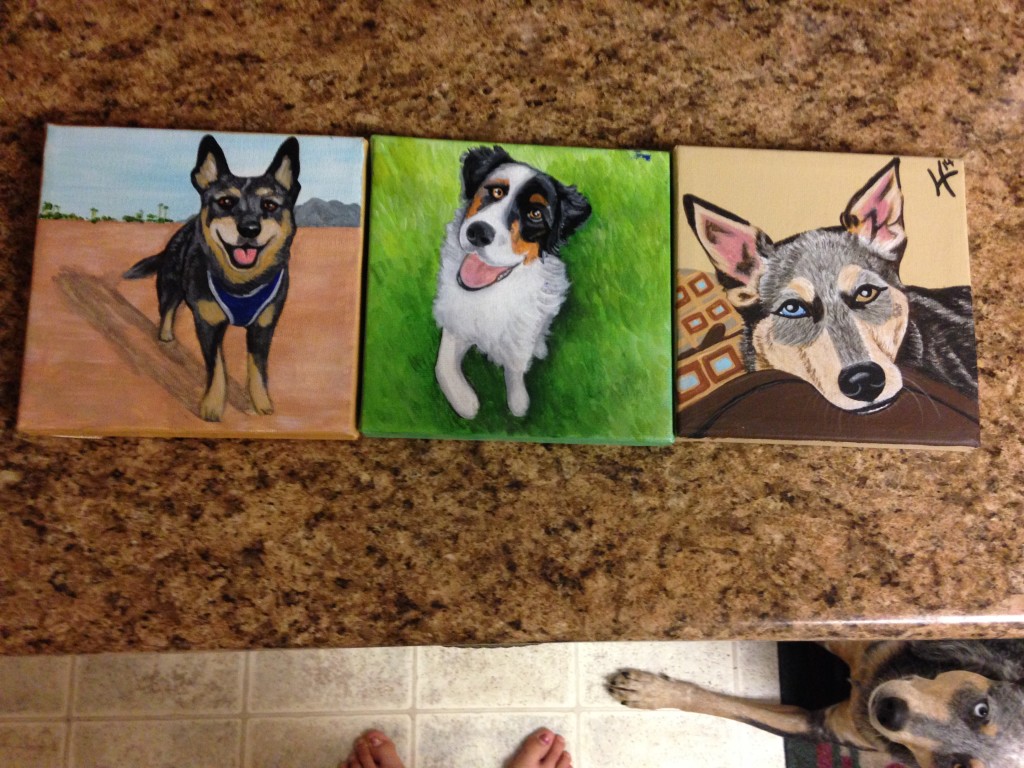 My heart melted when I saw these! What a wonderful and unexpected surprise! I absolutely love each one! The detail in Kronos's face is incredible and the abstract look of Bella and Terra is wonderful too! Receiving these absolutely made my day. The paintings were done by Lauren Hammack of Off the Wall Paintings.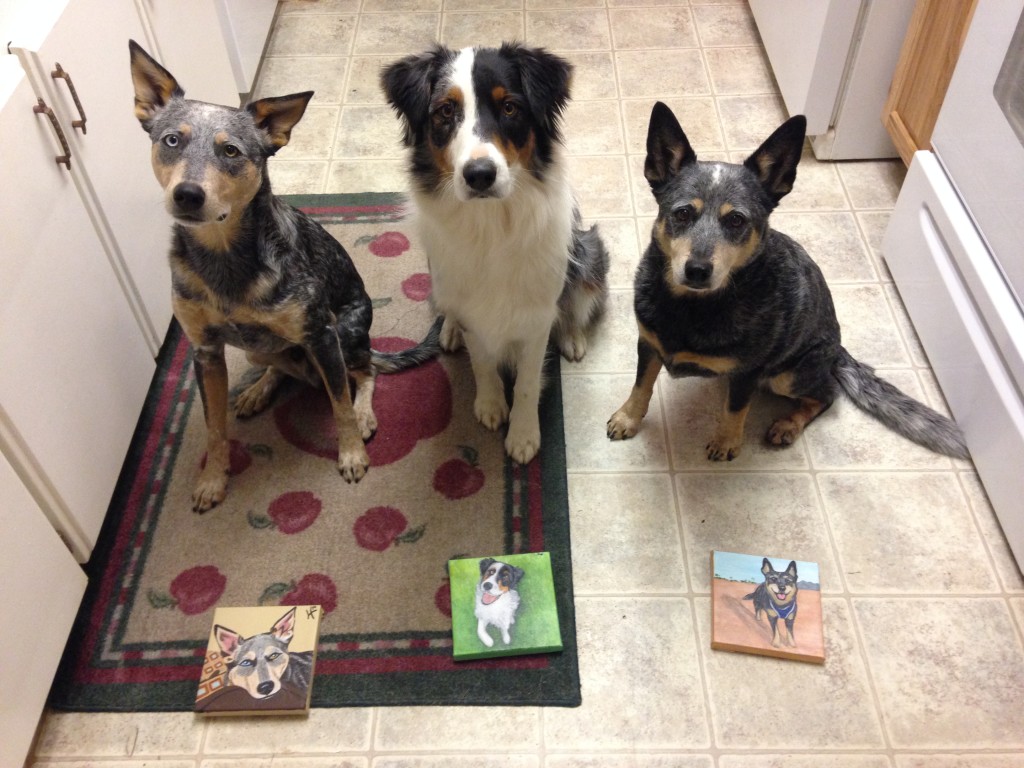 The paintings are adorning the corresponding walls in our bedroom. Thank you so much Lauren, Sydney, and everyone else at Chewy.com for these!