A couple of months ago we went to pick up a foster pup. We ended up taking the small blue female pup. She was so teeny tiny and though she's grown some in the past few weeks, she looks like she's going to be a petite girl and she's definitely a spitfire. Since she is so small, I ended up calling her Pip.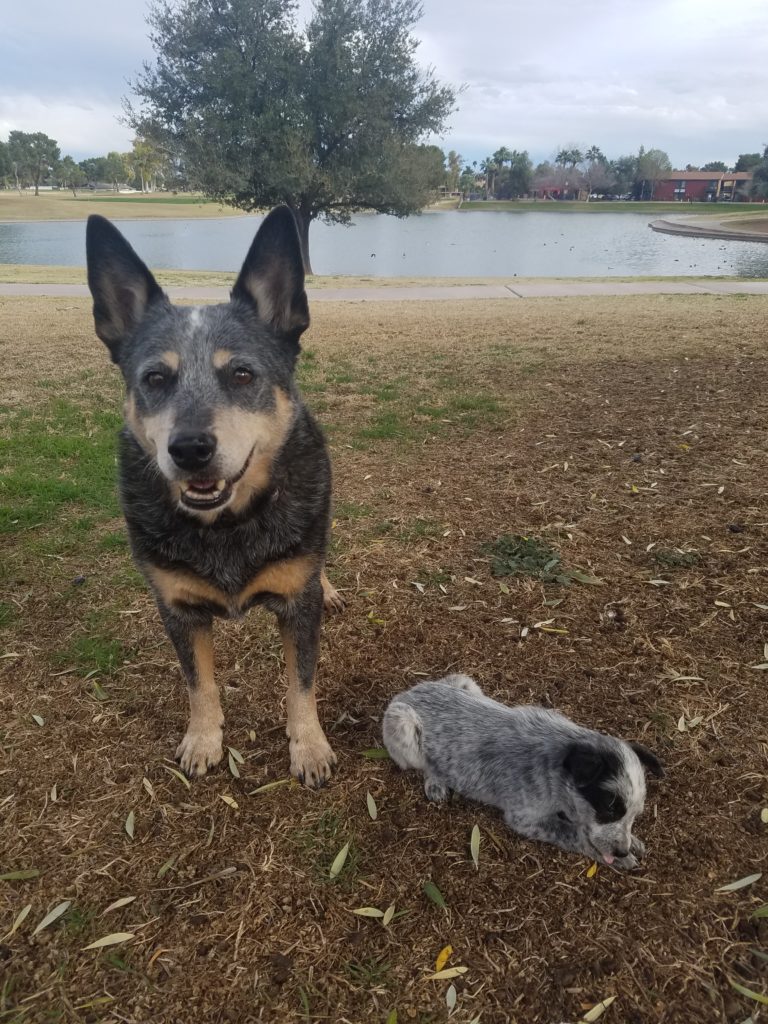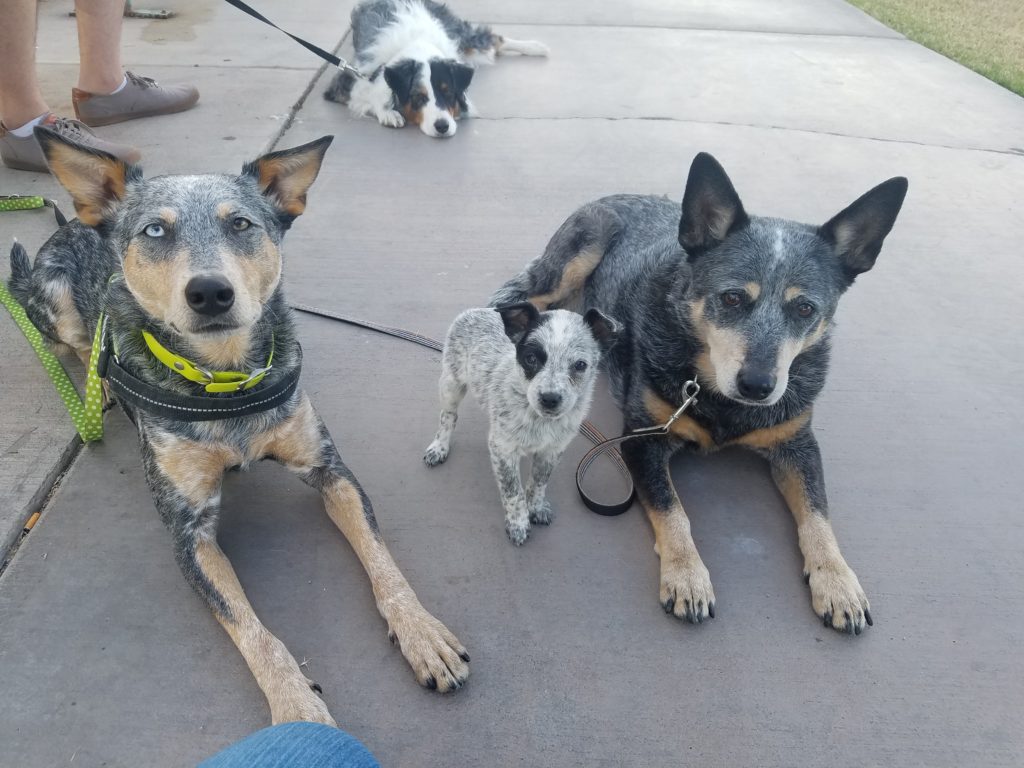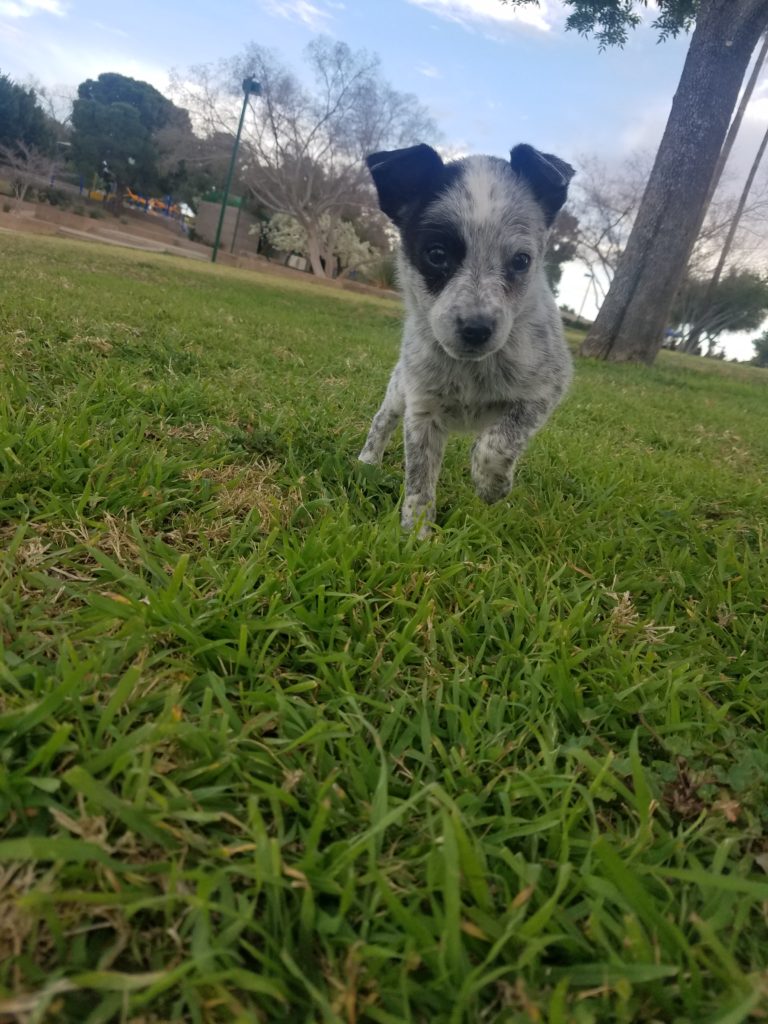 We found out later that many of the other pups in the litter were sick and Pip underwent various tests. The pups had some seriously stinky poops and were treated for Giardia and other worms. After a couple of weeks Pip was back to being healthy.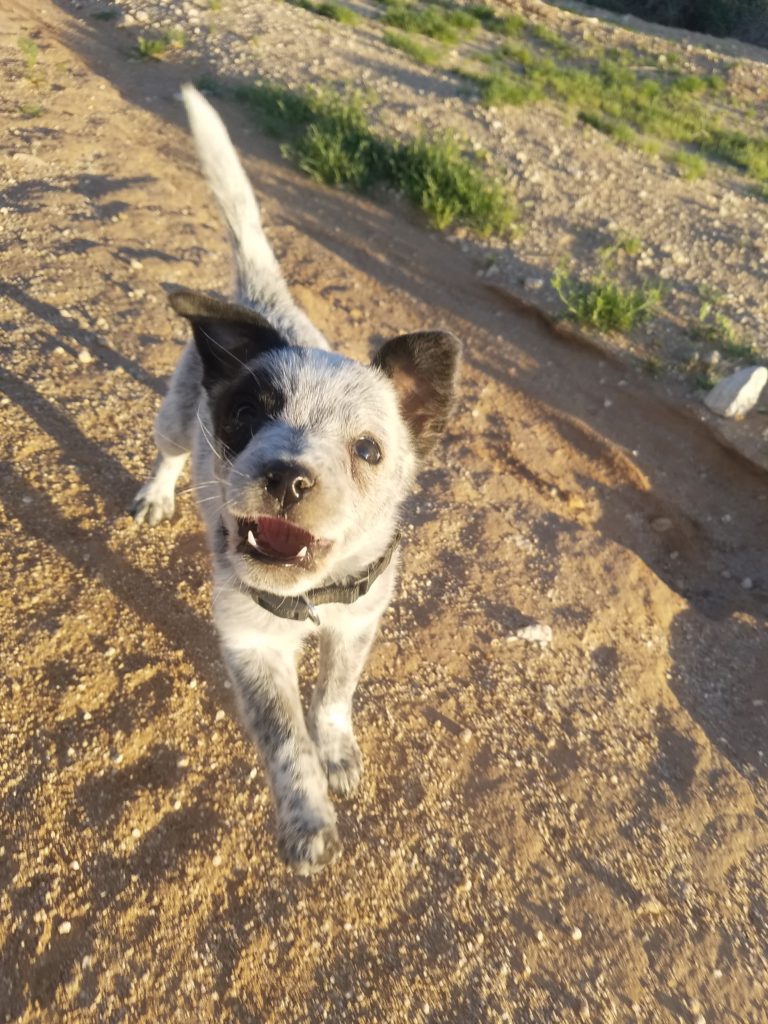 Pip's a smart little girl with a lot of energy. She's already showing a lot of drive and is a natural fetcher. She joined us on our off leash walks until she started flying at the big dogs when they run and biting them (her natural instinct kicking in but with an incorrect outlet) so instead she comes along when we go on leashed walks or plays chase/fetch with toys. She still doesn't understand personal space and though the big dogs tell her off, she still flies at their faces to lick and nibble them, much to their chagrin and annoyance.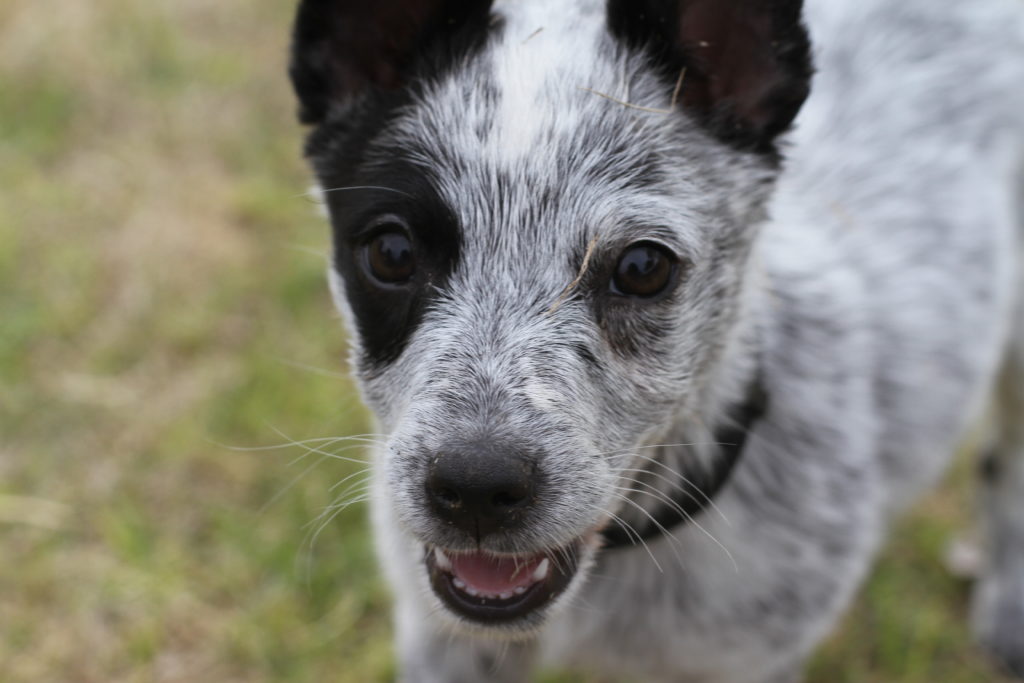 Pip loves to prance back with the toy in her mouth and put it forward asking to play tug. She's joined the big dogs in some training with FitPaws equipment and a few basics such as nose touch, sit, and spins.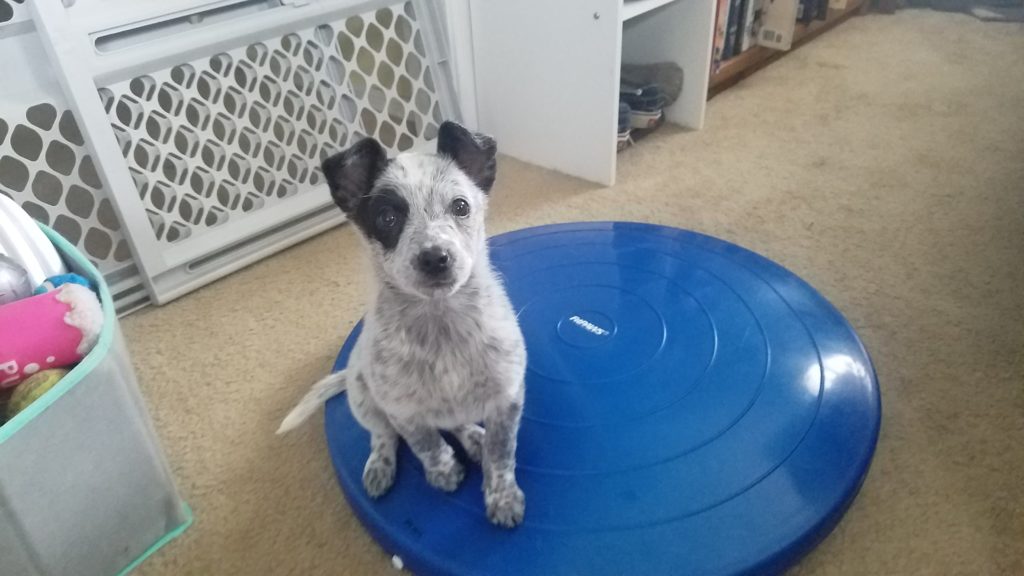 She's definitely got posing for the camera down! Now her ears are up and she's a little bit bigger. She's in for her spay surgery and other vetting and then she'll be available for adoption shortly through Arizona Cattle Dog Rescue.