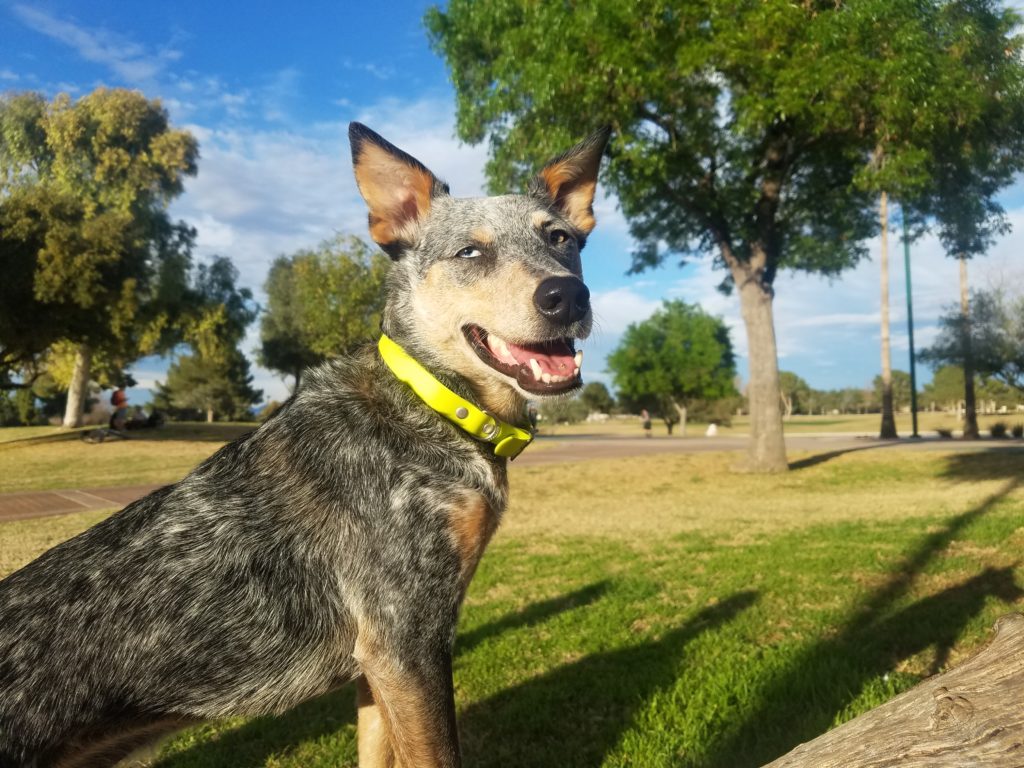 There are collars for every day use, a walk around the block, an evening out, fancy bling for a special event, or a simple accessory to the perfect outfit. If you've taken your dog swimming or to play in the creek, you know the collars take some time to dry and start to smell. Every outdoor pup needs a durable collar for water adventures, and we were sent the Vivid PVC dog collar created by Red Dingo.
Bella and Terra already have water collars, so Kronos got a green one.
Summer is just around the corner so we'll have ample opportunity to try this one out at the lake and other waterfronts, but right now it can still be a bit chilly some days. Kronos sported the collar for a long walk at the park.
The collar is thin, durable, and fashionable-it comes in green, pink, blue, purple, and orange so you can pick whatever color fits your dog best. The buckle is an adorable bone shape.
The collars are:
Made from durable PVC coated webbing that can withstand all weather conditions
Super tough yet comfortable
Easy to wipe down so it doesn't retain dirt or hold odor
Available in a variety of bright colors for great visibility
Contains chrome plated hardware that will not rust or discolor on your dog's fur
ARV from Chewy.com is about $10  and comes in various sizes. Make sure to measure your pup's neck to ensure the best fit.