Sometimes it's nice to feel a little fancy in what you wear, use, or eat. Recently, we got to try out Gourmet Canned Dog Food from TikiDog.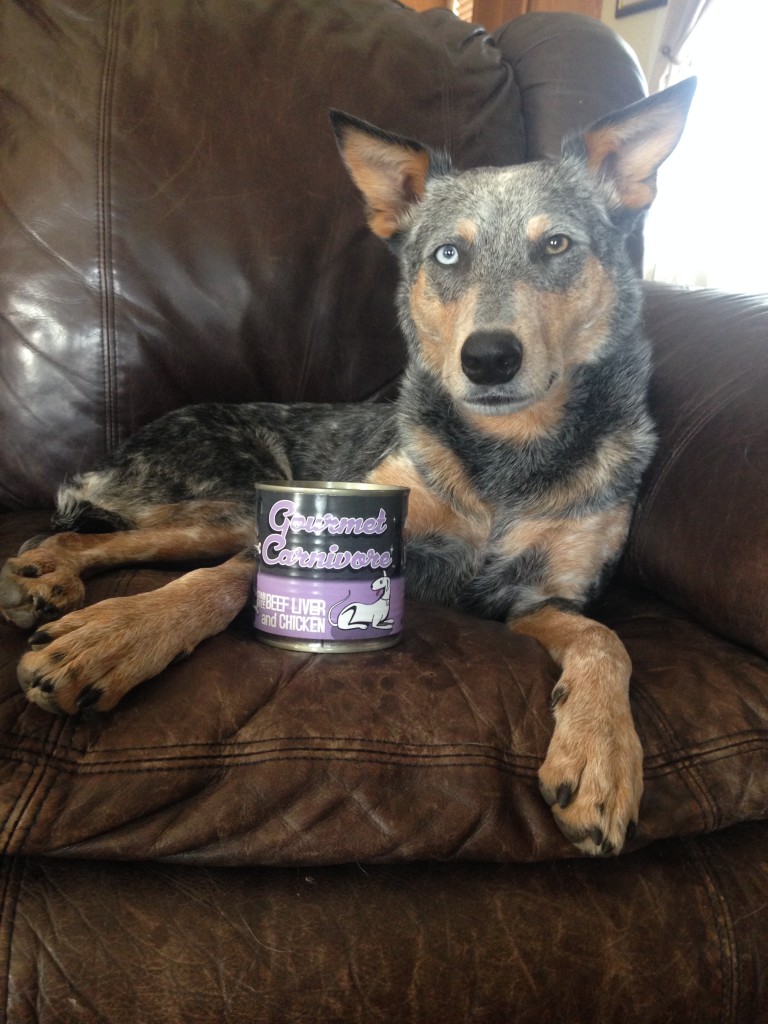 This post is sponsored by Chewy. Chewy.com is not responsible for the content of this article. Tiffany's Diamond Dogs only shares information we feel will be beneficial to our readers.
TikiDog has a variety of regular canned dog food including flavors such as Ahi Tuna on Brown Rice with Sweet Potato, Crab, Egg, Garlic and Kale in Seafood Consommé and Wild Salmon & Chicken on Brown Rice with Sweet Potato, Egg, Garlic and Kale in Salmon Consommé.
The Gourmet Carnivore line flavors include Chicken with Duck, Chicken & Liver, and Beef Liver & Chicken.
We tried the Beef Liver & Chicken.
The canned food has real pieces of beef liver, chicken breast, and beef lung housed in a thick creamy gravy broth.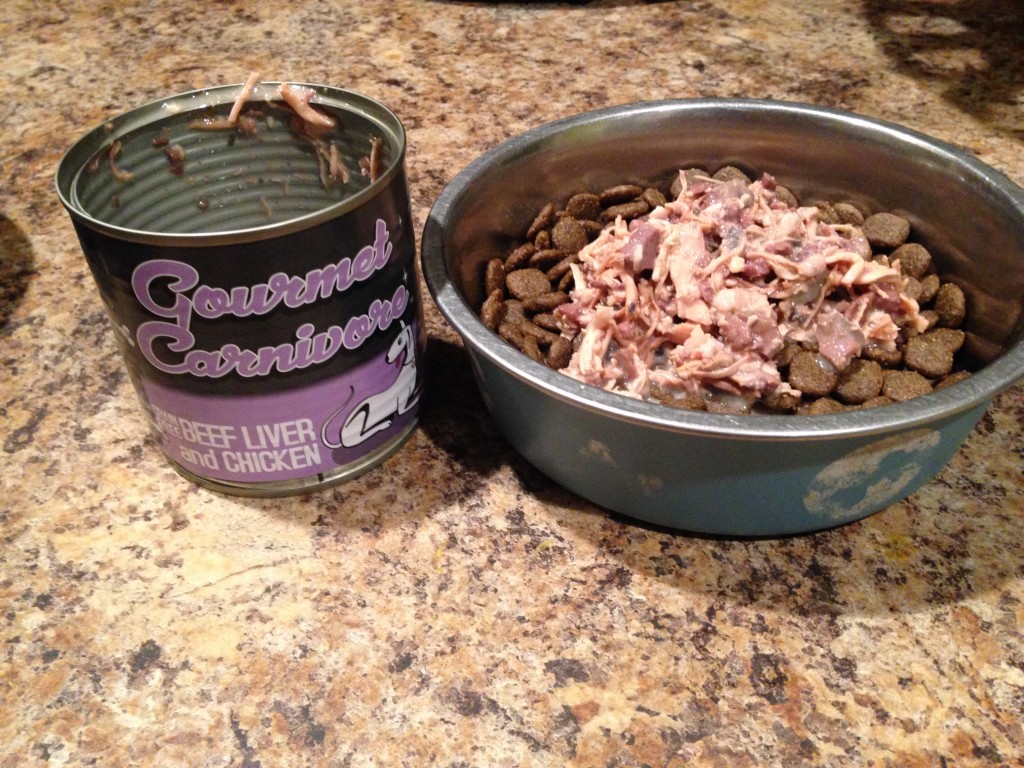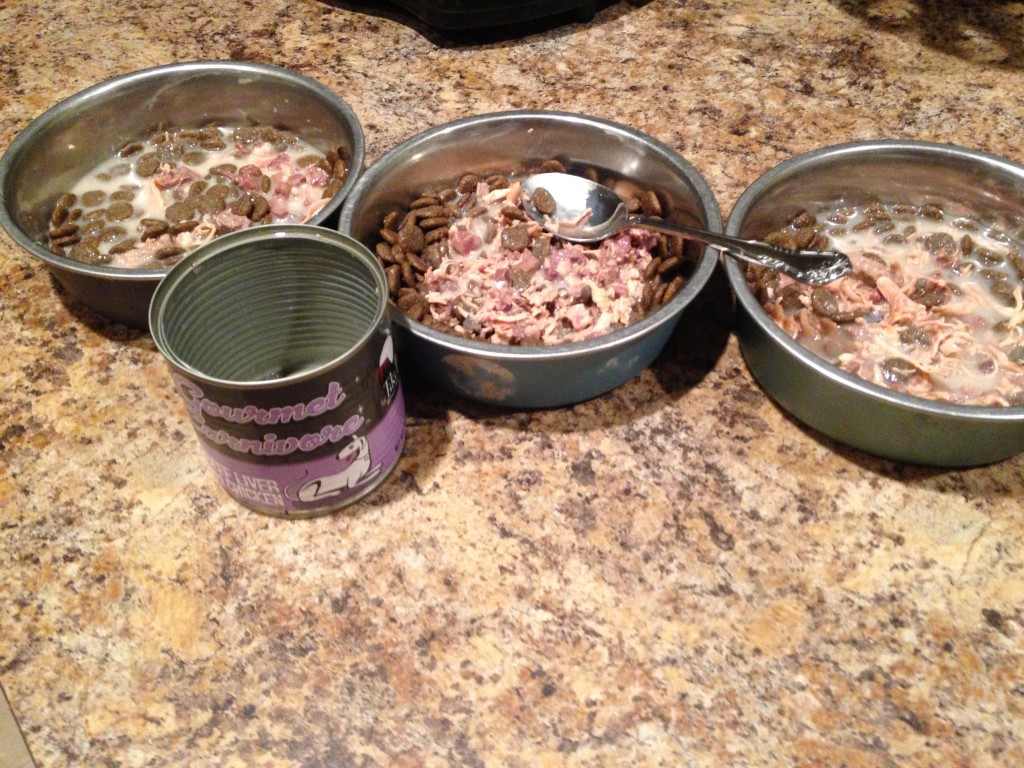 Tiki Gourmet Carnivore comes in cases of 12 on Chewy.com and and the ARV is $41. The food is also grain-free and gluten-free which is good for dogs who may have allergies.
Bella, Terra, and Kronos enjoyed the Tiki Gourmet food as a meal topper. We shared some with our furiends and they reportedly enjoyed the Gourmet food as well and were looking for more afterward!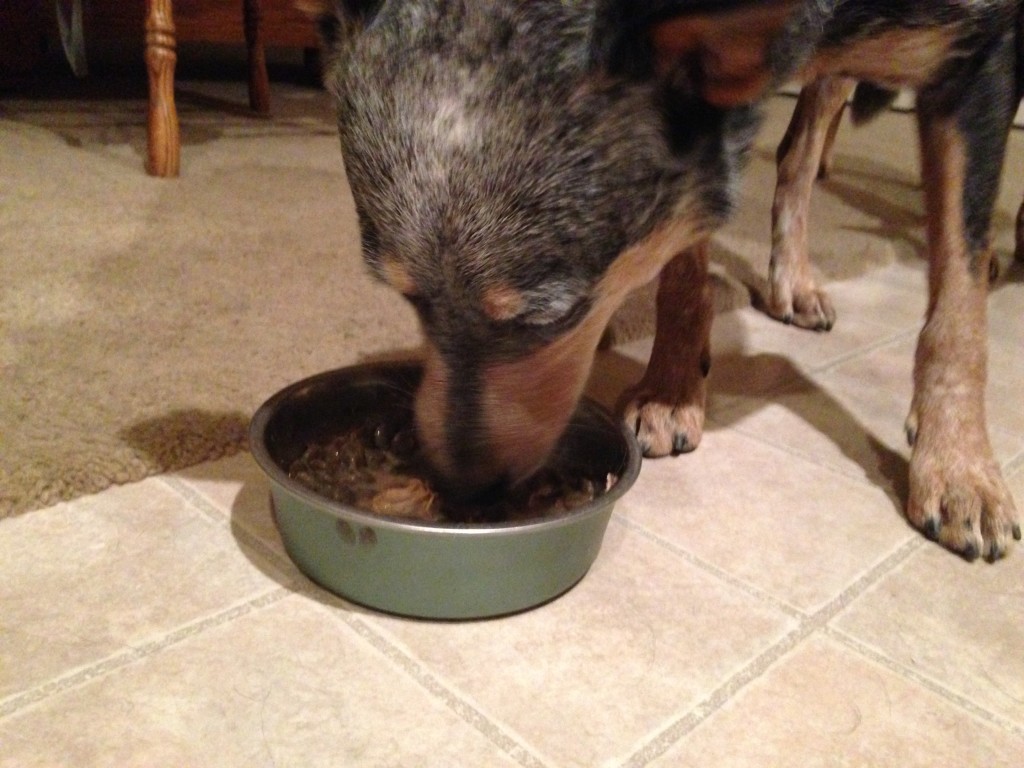 Is your canine a Gourmet Carnivore?