Have you ever wondered what your dog does all day while you're gone?
Or do you wish you could talk to your dog or check in on them when you're not home?
Vimtag provides an easy way to do that.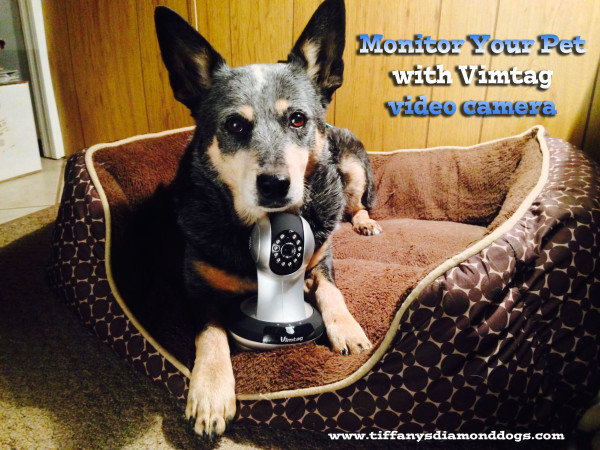 What is Vimtag

Vimtag is a home security camera and has cameras for indoors as well as outdoors. It can be used to check in on your pet, baby, and your home.
You can access the camera using your tablet or smart phone. It's as simple as clicking on the app to see what's going on.
Pet Security System
I always wonder what Bella, Terra, and Kronos do when I'm not at home. Do they sleep inside on the couches like they do while I am home until it's playtime? Or do they hang outside? I'm incredibly grateful that they are all past the teething and chewing stage, and as long as they get regular exercise or I do not leave something within reach or on the counter where Terra surfs, they don't get into anything or generally make a mess while I'm gone.
We were provided with the Silver Vimtag VT-361 HD indoor camera to test.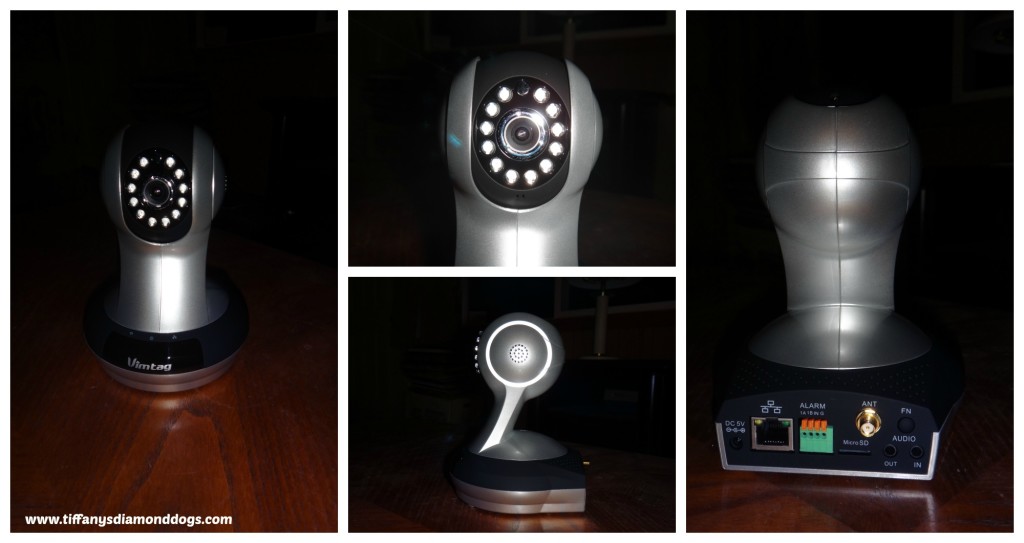 Installation
Installing the video camera was a breeze with the easy to follow installation instructions that were included:
1) Plug in the camera to a wall outlet and plug in the ethernet cable to the router.
2) Download the app MIPC from the Itunes store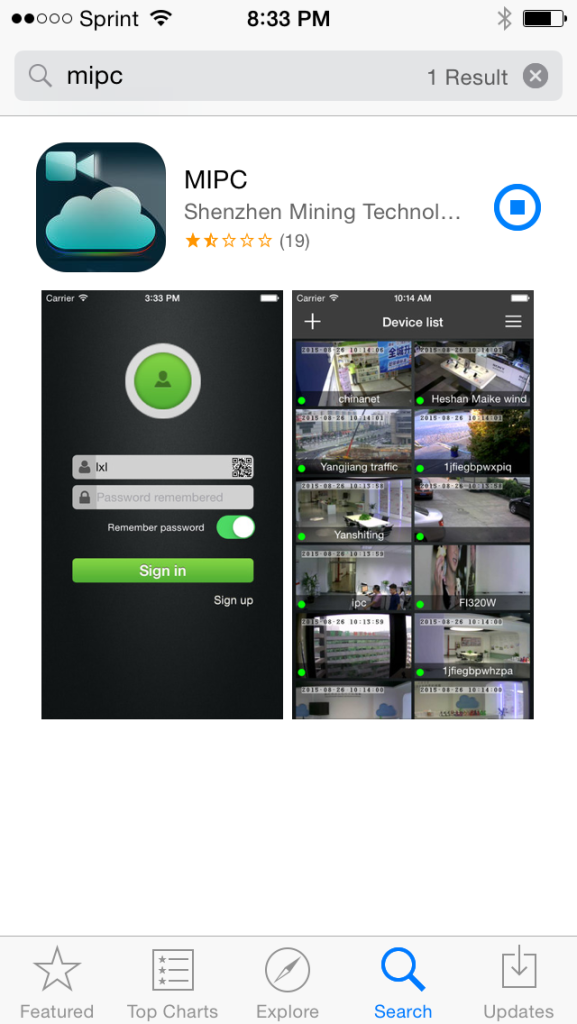 3) Sign up for an account-using the QR scanner to register the device and the temporary password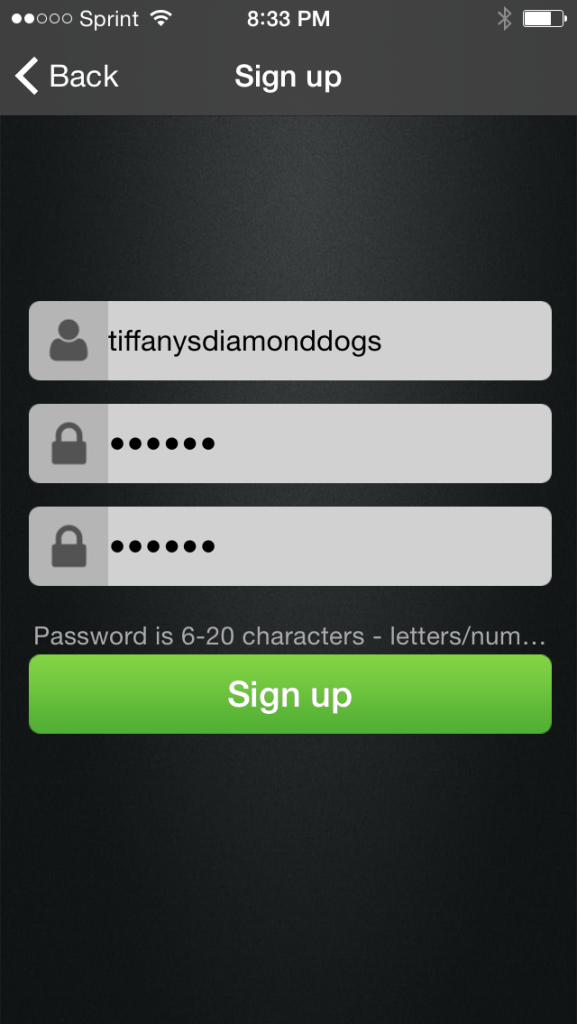 4) Change your password, connect to your network, and then you are finished and can unplug the ethernet cable.
Your vimtag is installed and ready to use. If you have any problems with the installation, you can contact customer support using the email support@vimtag.us or by calling 1-800-371-2929.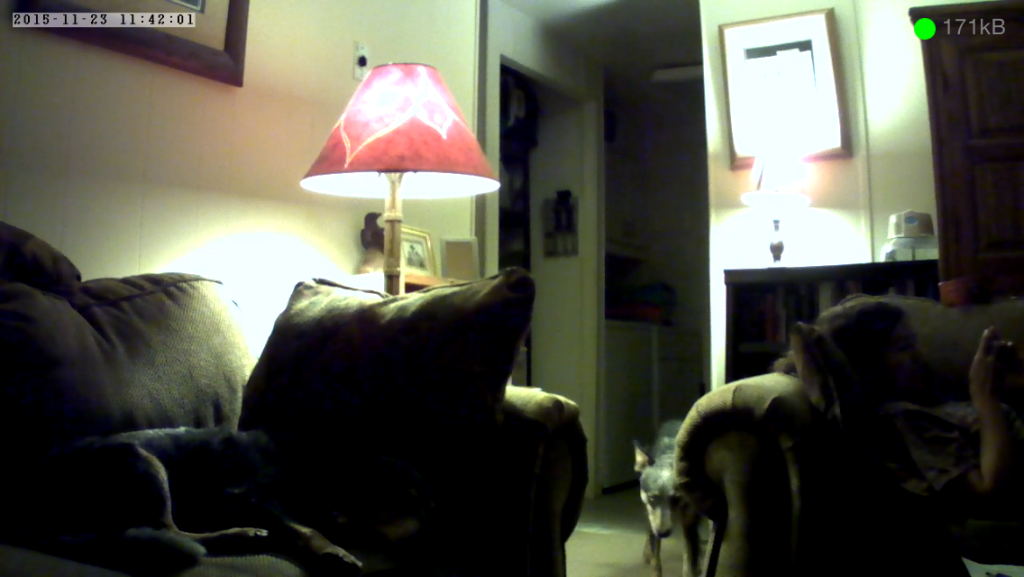 After setting up the system in the living room, we tried the system over a couple of weeks.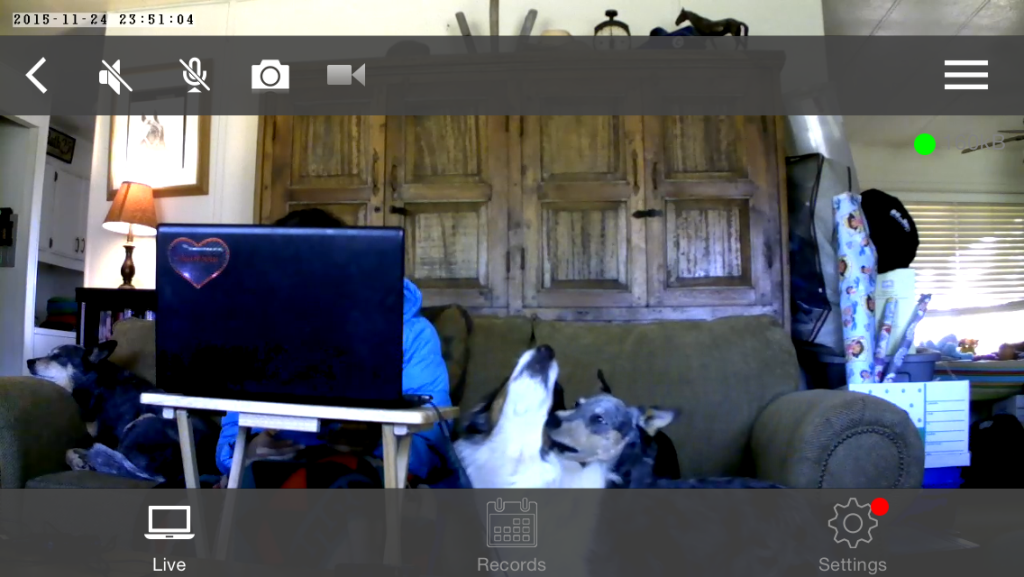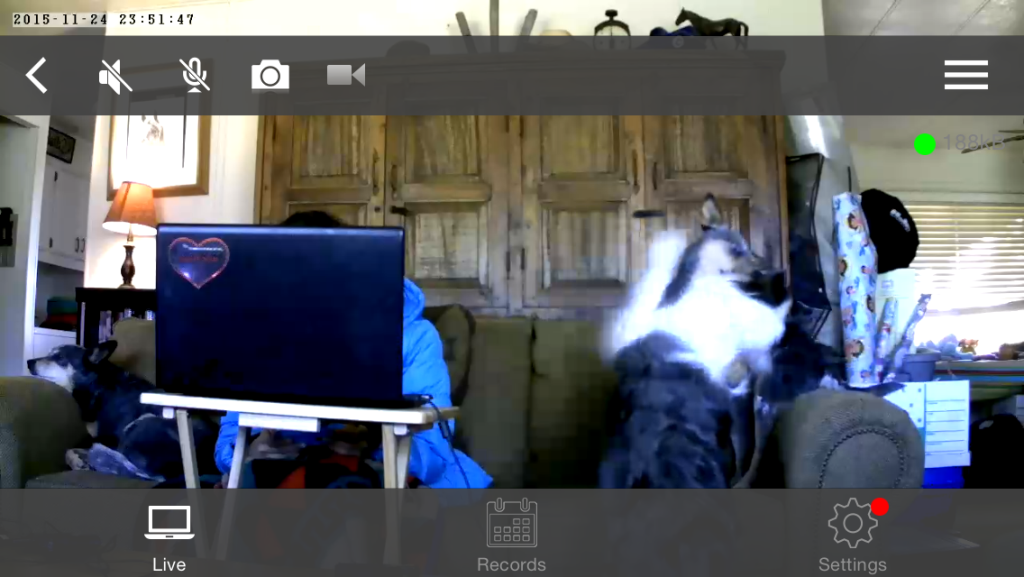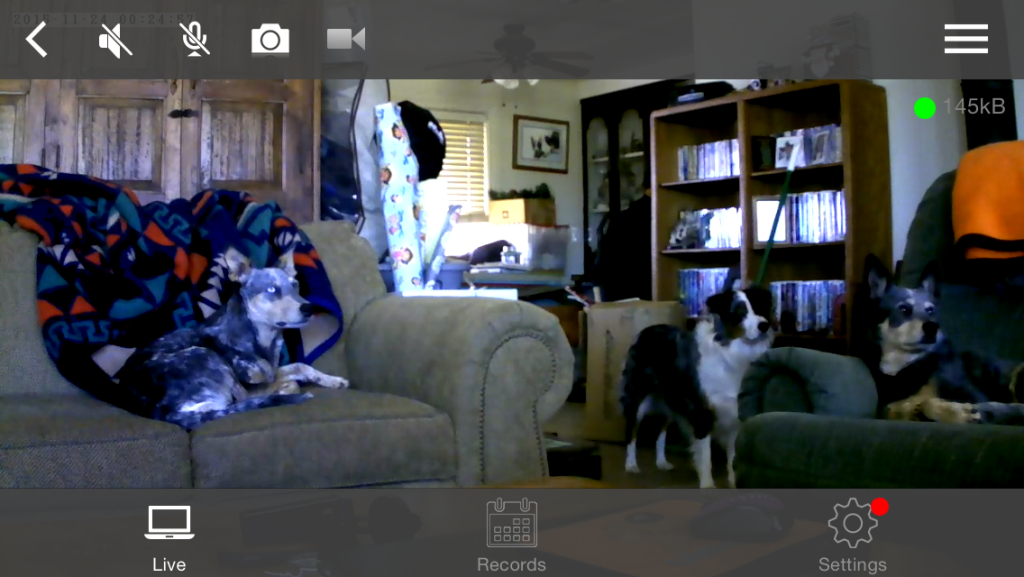 While sitting at my computer desk at work, I logged onto the app to see what the pups were up to. I tried talking through the video camera, although Bella, Terra, and Kronos weren't exactly sure where the sound was coming from. I heard a bunch of barking and then the next time I checked the screen, it had shifted completely.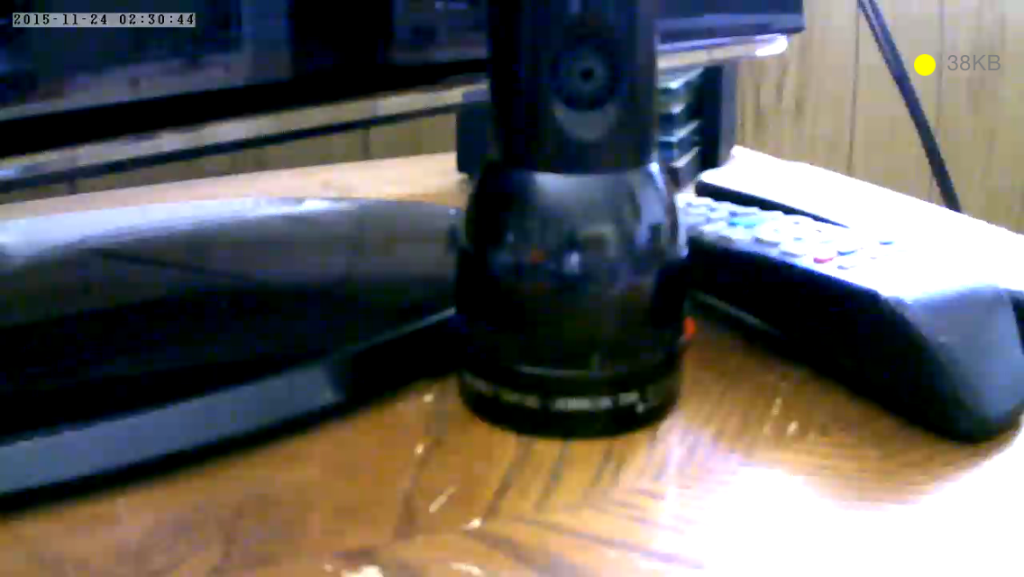 Later I discovered that I could pan around the room with the video camera to turn it around again. You are also able to have the camera look up towards the ceiling.
At first I saw Bella and Kronos on the couch, although when I rotated the camera or tried talking through the mic, I heard a chorus of barking and they disappeared from view again.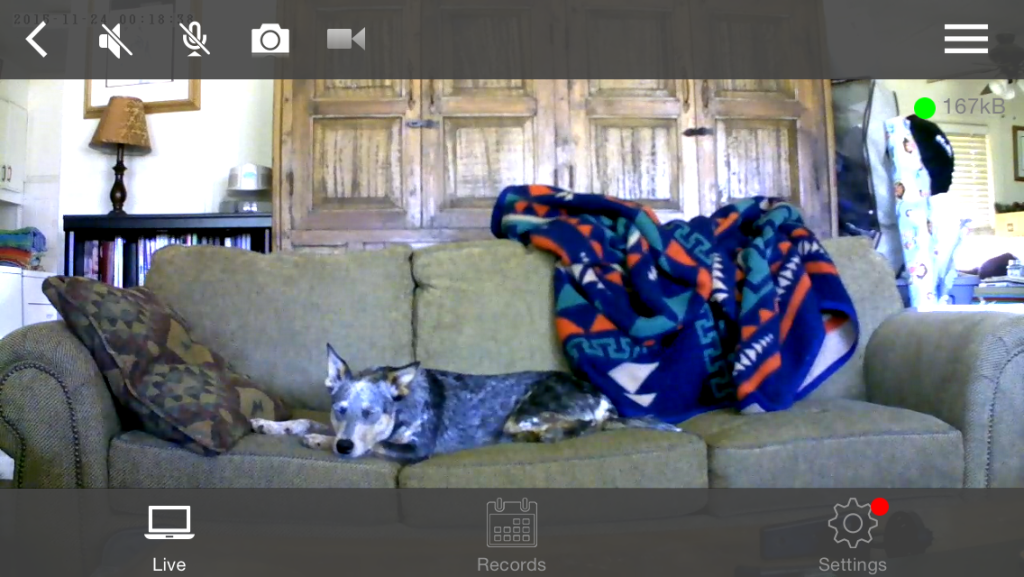 The next few times I checked the camera, all I generally saw was a vacant couch. Once I caught a glimpse of Bella on the chair, but she left before I could take her picture.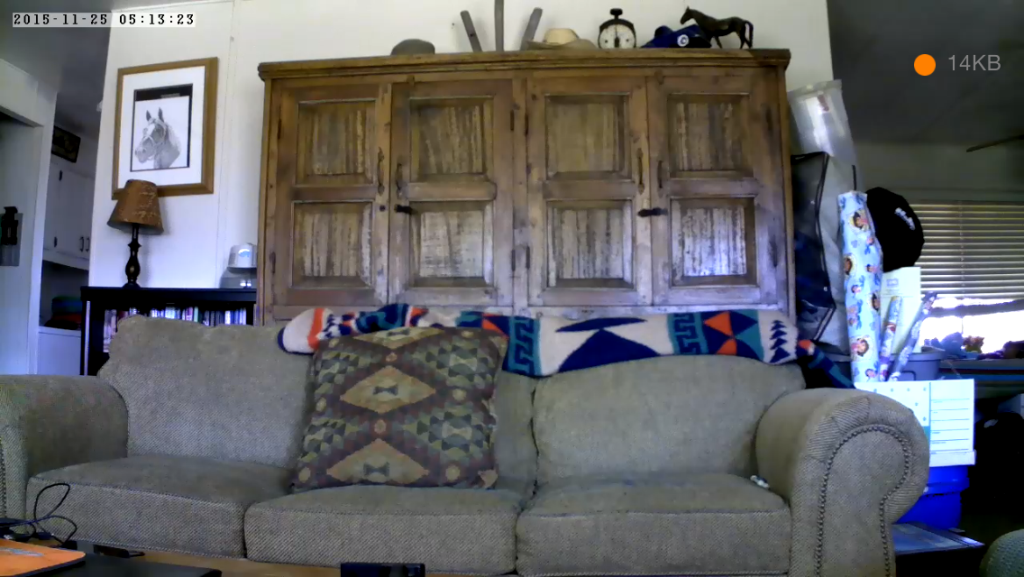 When I came home, all the pups were outside in the yard waiting for me. So I moved the camera around and changed its location to be able to better see things.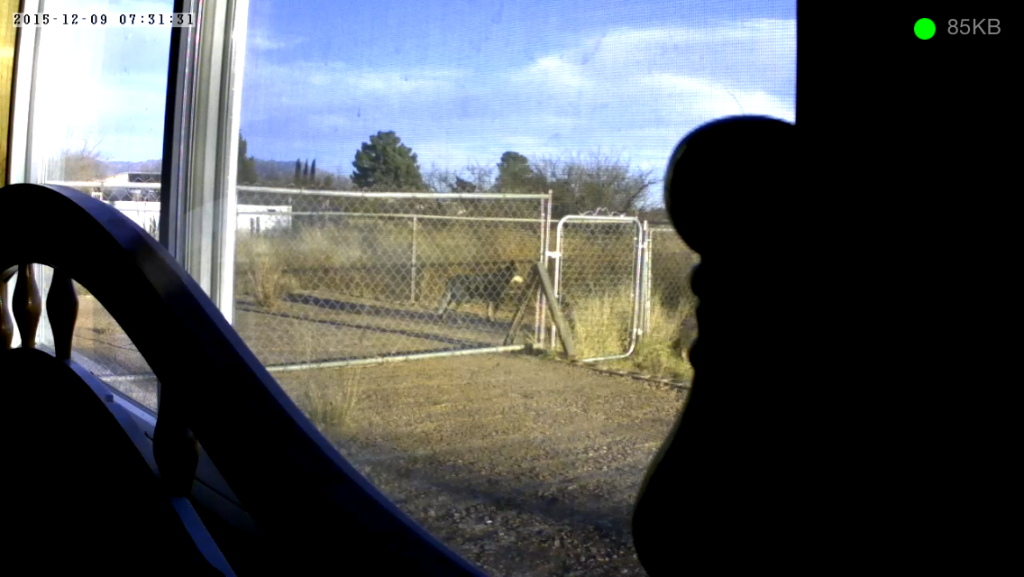 Since there was some food left on the counter from our Thanksgiving company, Terra had to be left in my room for awhile so she wouldn't get into trouble. I was curious to check in on her there.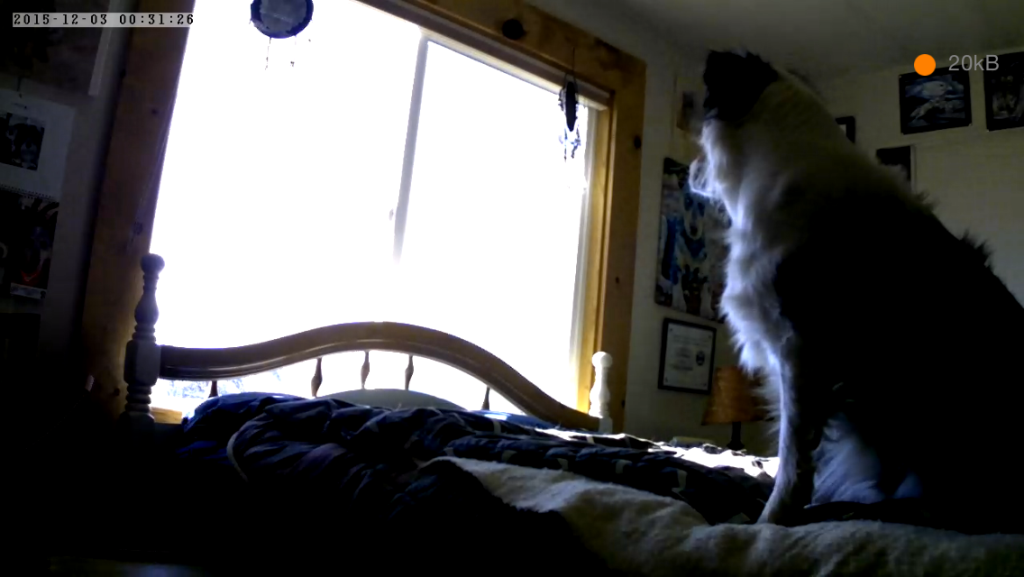 I checked in while at the office and saw her taking a nap in the sunlight on the bed.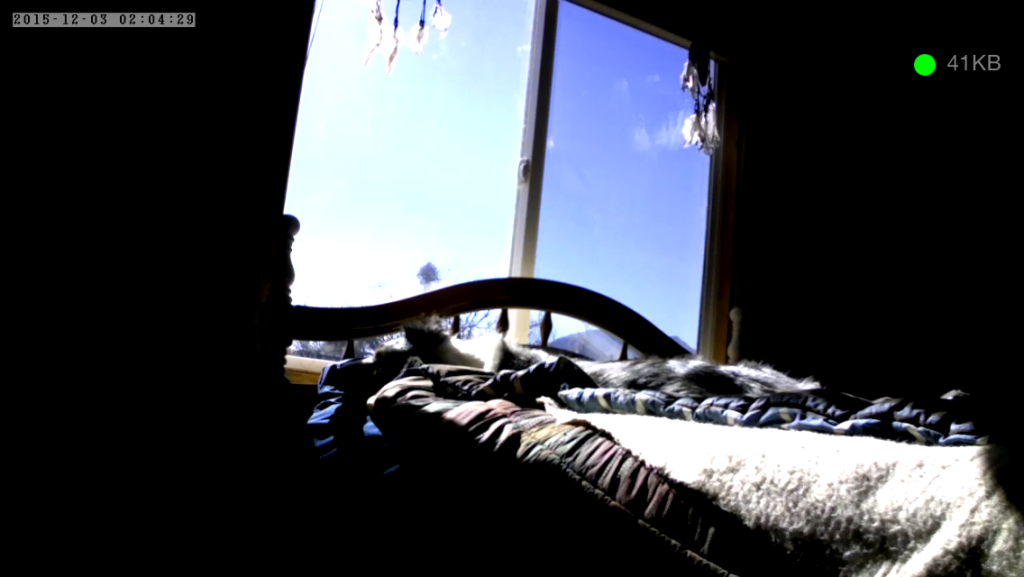 It took me some time to realize that the camera displays in full color during the day, but at night it is either in black and white or an off color. The only problem we've had is that the video is slow to load or respond at time, although I attribute that to my slow internet and phone which have both been giving me trouble for a few months.
Some more features of the Vimtag include the ability to take a snapshot on the app, record video, and listen into the audio as well as talk to your pet at home. You are also able to add more than one camera on your app to have in different rooms of your house. If you'd like to follow Vimtag, you can check out their website, and you can purchase the product on Amazon.
Now onto some more fun!
Giveaway
We are hosting a giveaway for you to have a chance to win your very own Vimtag video camera! The ARV is $100. Enter using the rafflecopter below. Must be 18 years or older and reside in the U.S. to be eligible. Prize fulfillment will be completed by Vimtag. Family members of Tiffany's Diamond Dogs are not eligible to win. Winners will be chosen randomly and will have 48 hours to respond or another winner will be chosen.
This post is sponsored by Vimtag. Vimtag is not responsible for the content of this article. Tiffany's Diamond Dogs only shares information we feel will be beneficial to our readers.