This is the last giveaway we will be having for the Vimtag Video Camera.
We've covered many of the great features of the camera including the two way audio, scrolling, zooming, and real time viewing.
You can also record video on the camera and it has infrared night vision reflected in black and white.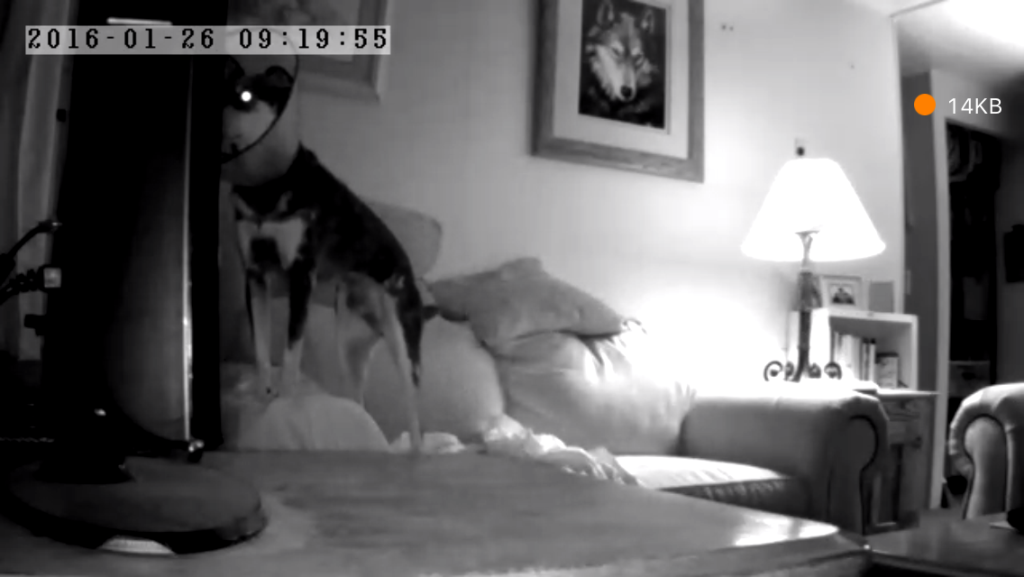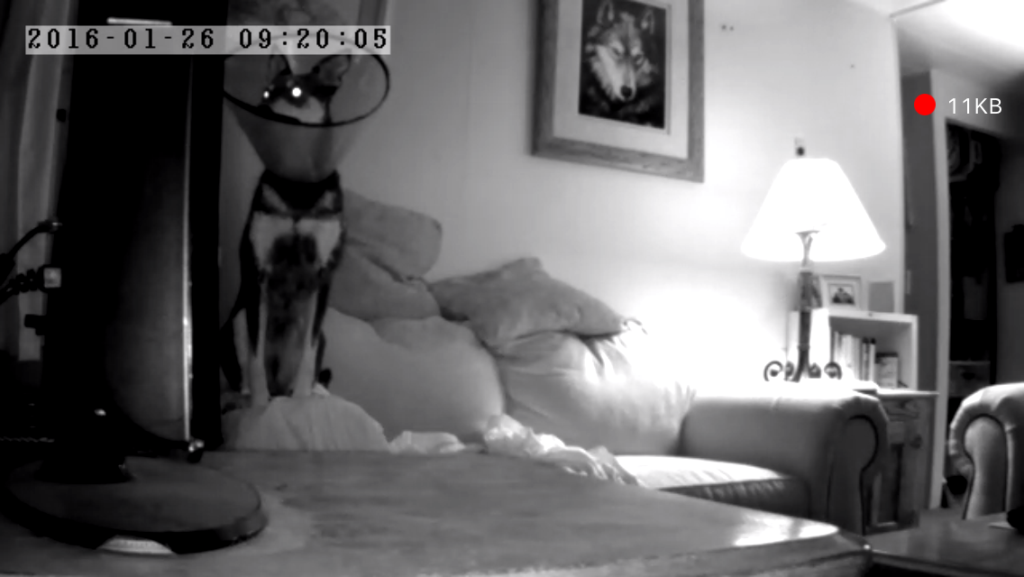 It's easy to check in on your pet and see what they are up to as well as screenshot their antics from the app.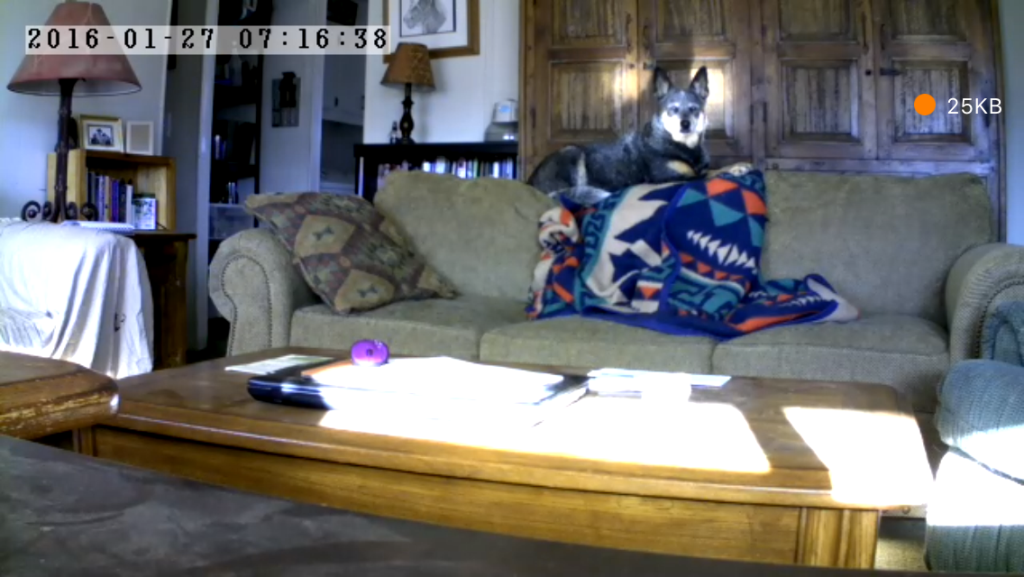 And don't forget you can talk through the Vimtag to you pets too and hear the audio on your app.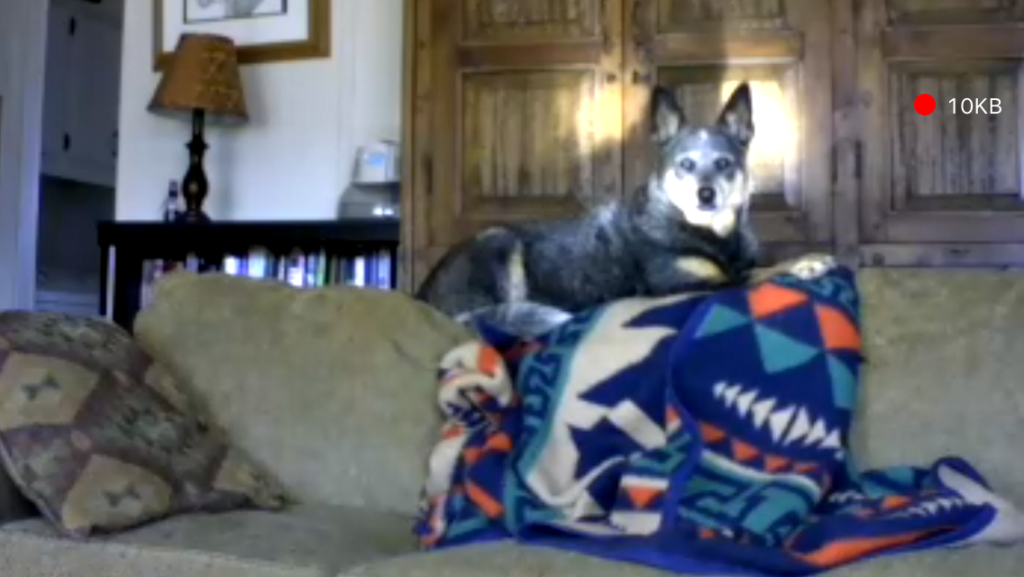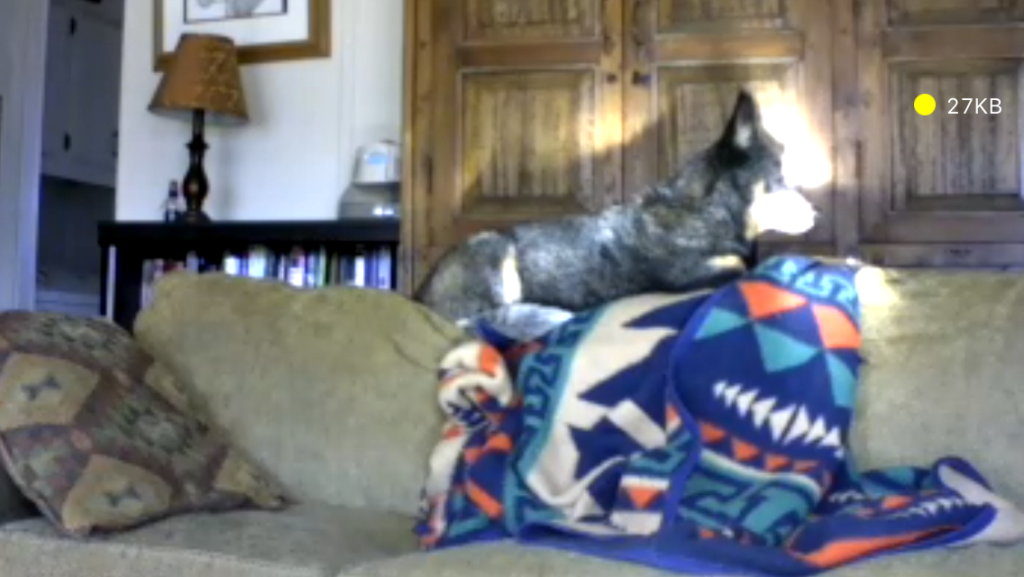 Something that we has some problems with figuring out and testing out is the video taping feature. While we thought we were taping awhile, it didn't seem to record. To record the video it seemed like an SD card was needed (or our internal memory was already filled with tons of other images), and our phone did not have one of those, so we taped a bit on our camera. My phone has been acting spazzy in general lately (the earpiece making weird noises while I was on the phone, being quiet, and some apps occasionally crashing and exiting out), so that could be why the video recording feature was acting up. But here's what we got while I was out.
In the meantime here's more information about the last giveaway for your own Vimtag video camera.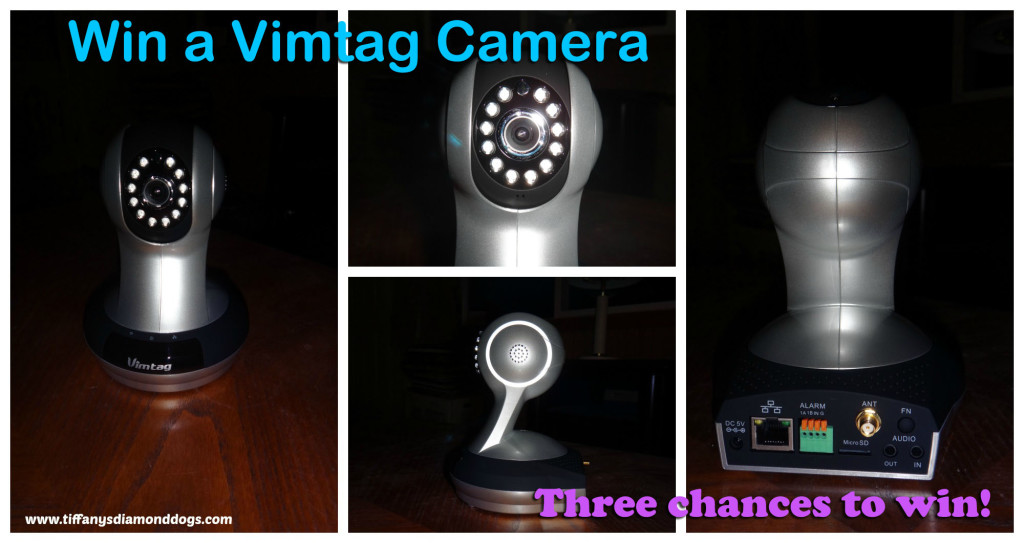 Giveaway
We are hosting three different giveaways for you to have a chance to win your very own Vimtag video camera! There is a giveaway each week over the next two weeks. The ARV of the camera is $100. Enter using the rafflecopter below.
Giveaway dates:
Giveaway 1-starts January 18th, 2016 and ends January 24th, 2016
Giveaway 2-starts January 25th, 2016 and ends January 31st, 2016
Giveaway 3-starts February 1st, 2016 and ends February 7th, 2016
Must be 18 years or older and reside in the continental U.S. to be eligible.
Prize fulfillment will be completed by Vimtag.
Winners will be chosen randomly and will have 48 hours to respond or another winner will be chosen.
This post is sponsored by Vimtag. Vimtag is not responsible for the content of this article. Tiffany's Diamond Dogs only shares information we feel will be beneficial to our readers.