Welcome to the #SurfNTurf giveaway that we're co-hosting with DogTipper! Along with some other great blogs, we're giving away a Kurgo Surf 'N Turf Dog Life Jacket to keep your dog safe on summer outings (and dry this fall and winter!).
Not all dogs are good swimmers; dogs with large heads or heavy coats often have swimming challenges. Terra's long coat weighs her down a lot in the water-it's probably the equivalent of a person swimming fully clothed. And even the best swimmer can tire in the water — or needs help staying afloat if injured.
The safest way to keep your dog safe around water is with a dog life jacket.
Just as we would don a life jacket any time we're in a boat, so should our dogs. If your dog will be on a dock, swimming in the sea or lake with you, or even swimming in your backyard pool, a life jacket is important as well.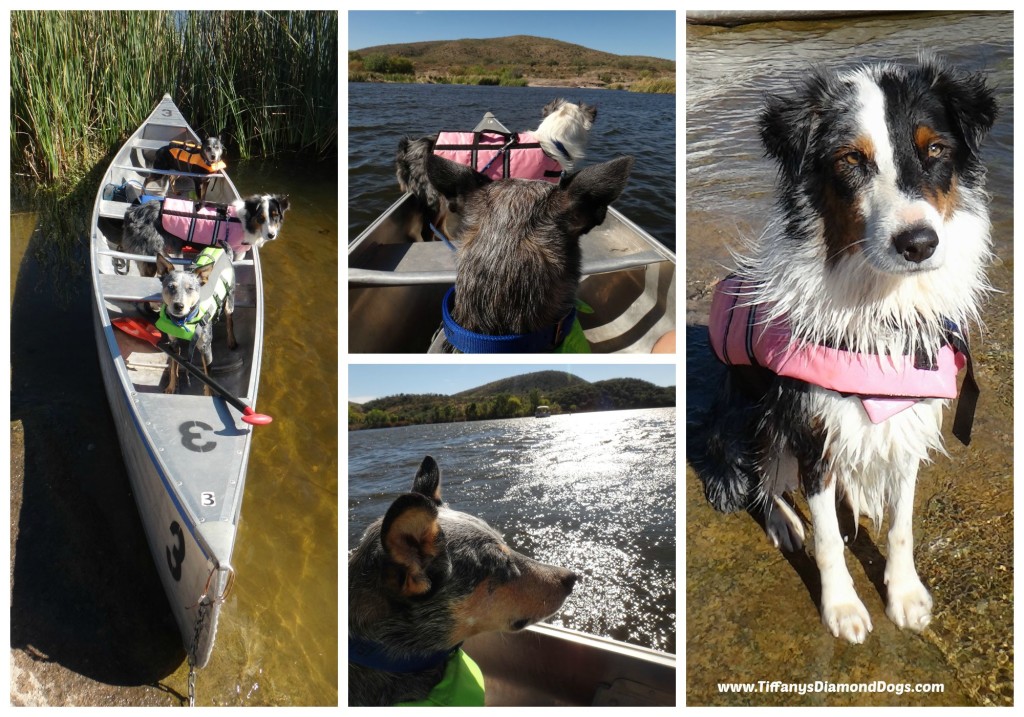 Kronos wore a life jacket for his first outing at the lake when it was too cold for me to get in and teach him to swim. While Bella's never worn a life jacket in our own backyard pool growing up, she now has a life jacket for future water adventures like canoeing, kayaking, and eventually S.U.P. (stand up paddleboarding) which will help keep her afloat and from tiring quickly.
Kurgo's Surf 'n Turf Life Jacket works with your dog's own natural buoyancy to keep him safe in the water. Two handles help you pull your dog from the water while two d-rings make it easy to snap on your leash. The machine washable vest also serves as great all-weather gear; you can remove the flotation insert and use the jacket as a raincoat or lightweight jacket when the weather turns cool.
We're joining in a group giveaway for the Surf 'N Turf Life Jacket! One lucky reader will win their choice of five sizes to best fit their dog.
How to Enter
You'll enter in the widget below. One winner will be selected at random; Kurgo will ship the prize directly to the winner. This giveaway is open to readers in the USA and Canada. Good luck!
Disclosure: This giveaway prize is sponsored by Kurgo; the company will ship the prize directly to the winner. All opinions and statements are entirely my own.