Staying active and fit is very important to us. We enjoy going for almost daily walks, playing Agility, learning tricks, and more. On the days we don't go for a walk, we do substitute playing fetch for half an hour to an hour in our backyard in addition to doing something for breakfast (whether that's puzzle toys, search games, workouts on the wobble board, tricks, or more). Since October 1st-7th is National Dog Walking Week, we are taking the seven day commitment where we will walk every day for seven days. We'll also be joining in the FitDogFriday Blog Hop hosted by SlimDoggy, To Dog With Love, and My GBGV Life to stay fit and to inspire others to be active with their pets too.
Though we were a day late to the official party, we did go for a walk down to the river on the first day with our house guest and the brothers went for a bonding walk the first evening while Terra played Agility and Bella had played intense fetch for awhile. You may have seen on Instagram or Facebook that Kronos's brother, Axle, is staying with us for awhile while his parents are on a trip.
We go for a walk around our neighborhood as our regular walk, and then like to mix it up with the occasional outing that's different than the normal route.
To celebrate National Dog Walking Week, we've put together a few photos from a variety of our outings. We don't generally take pics on our normal walk, but we'll make it a point to snap a few this week!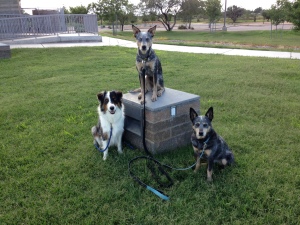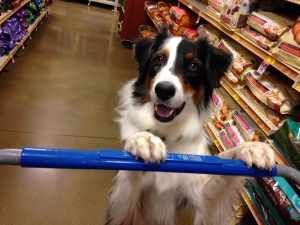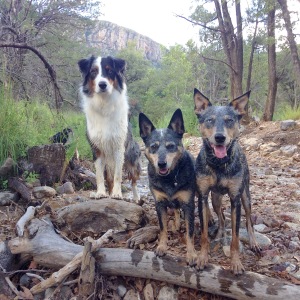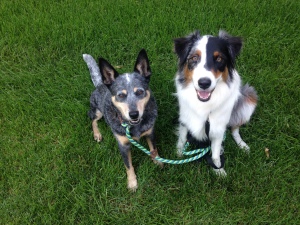 We're still learning how to walk with three leashes without getting tangled or getting them stuck under paws, but with lots more practice we're sure we'll figure it out!
Do you take your dogs for a daily walk or do some kind of physical exercise daily with them? Join us in the Blog Hop and in being active with your dog!