Every year on April 5th, Arizona has an event which raises funds for non-profit organizations throughout the state of Arizona. Non-profits are competing for overall prize money, but every organization is a winner in this statewide fundraiser! Arizona Cattle Dog Rescue is one of the organizations for consideration to donate to. As part of this year's campaign, a private supporter commissioned some artwork of ACDR dogs. If you did not know, Kronos was adopted from Arizona Cattle Dog Rescue. He was also one of the pups chosen for the artwork creation and the rendition shows him sporting a spiffy tuxedo and bowtie like a perfect little gentleman <3 (this photo is currently the screen background on my phone :))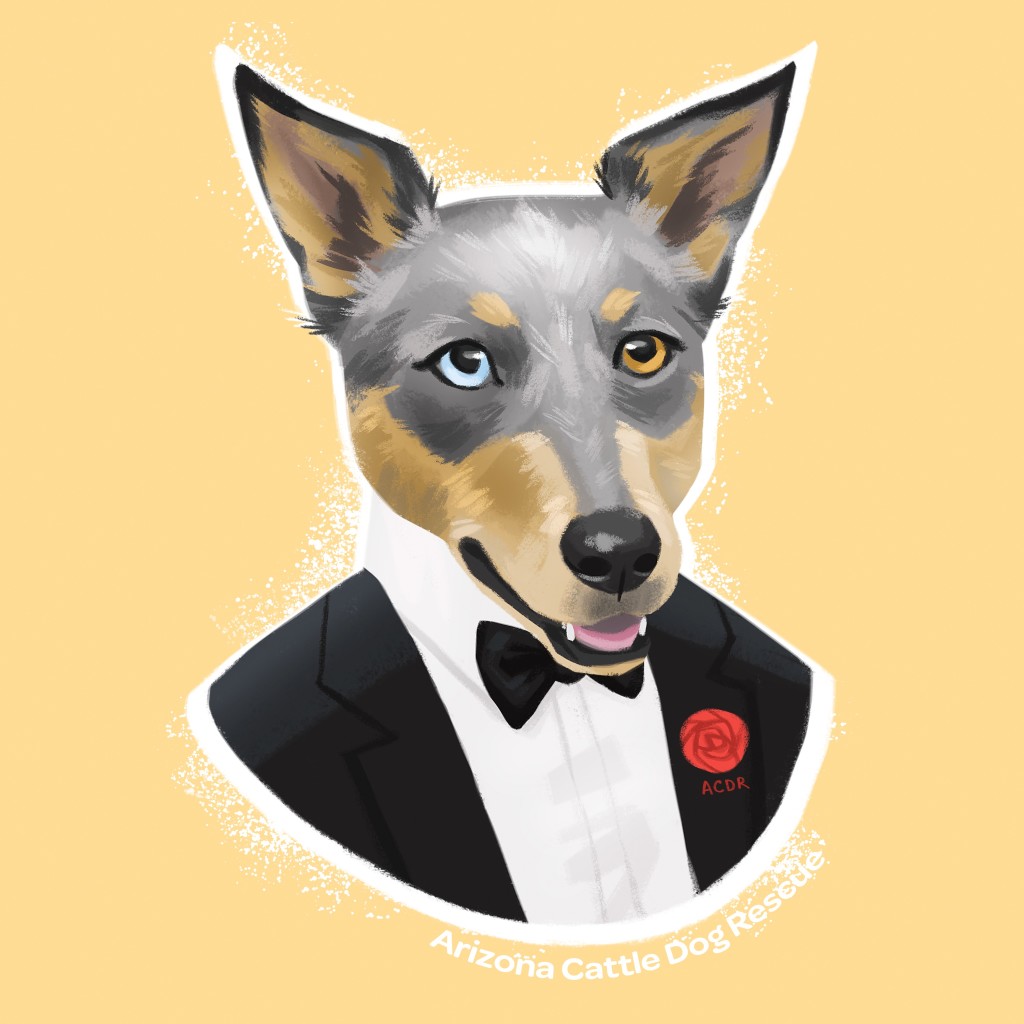 If you're unfamiliar with ACDR, here's a little more about them:
Arizona Cattle Dog Rescue is a foster-home based organization. We do not have a physical shelter or facility. Dogs are pulled from shelters and placed in foster homes with people and dogs until they find their forever family. Since October 2010, ACDR has rescued over 750 dogs. The rescue also courtesy lists dogs on their PetFinder adoptable dogs to help re-home the dogs. The rescue also gives back by sharing supplies and hosting clinics-they have altered 90 animals outside of our rescue for people who could not afford to have the surgeries done themselves and the rescue has given food and supplies to 15 other Arizona shelters and animal-welfare organizations in 2015 alone.
If you're looking for a pet related organization to give to (whether for a tax reduction and break or just to share the love and give back to the wonderful organizations that are making a huge difference), please consider donating any amount (even $1 or $2 helps!) to ACDR.