Kayaking is fun, and it is even more fun when you go with your pup! During the summer months, it can be a great way to cool off and get out. For Kronos's birthday, we are hosting a commentathon to benefit Family Promise in AZ, and we had his brother Axle visiting us for awhile.
When we went to the lake, Kronos hadn't quite learned how to swim yet. Though he had been before as a young puppy, we only played in the very shallows of the water. We went again when he was a little older, and he wore a life vest because he hadn't learned how to swim properly yet. Kronos's version of swimming was paddling the water with is front feet while his back feet were right beneath him instead of behind him. He's still learning and perfecting the finesse of swimming.
Here we'll share our first kayaking experience and share some of the things we learned from it.
We spent most of the day playing at the lake and then went to the Marina where we went out on Kayaks for a few hours. When we drove up the area, Kronos got so excited about the water and wanted to race and jump in. He could barely contain himself long enough to walk down on lead and wait while his vest was put on. Then he raced up and down and jumped into the water while Bella chased the tennis ball and swam.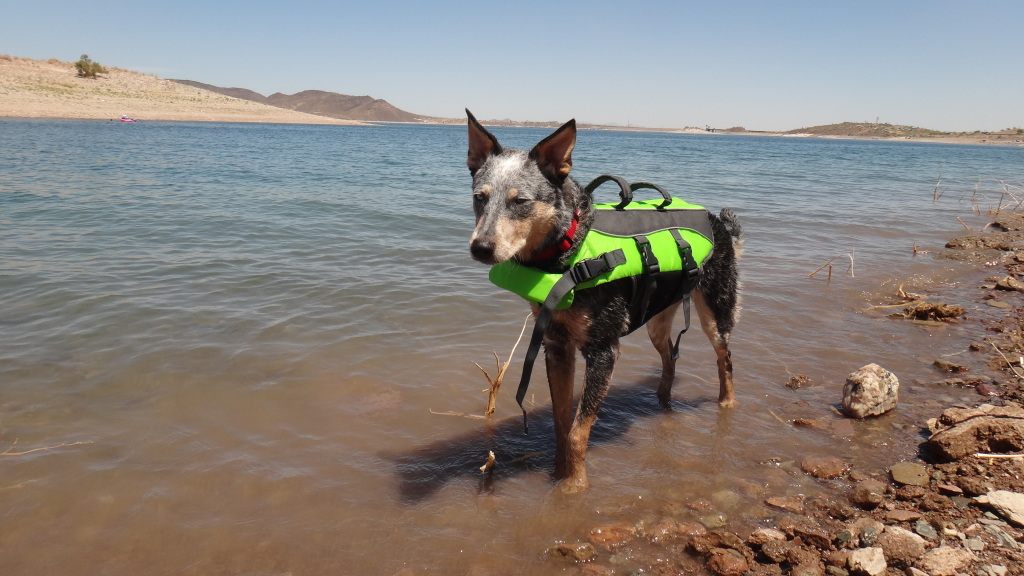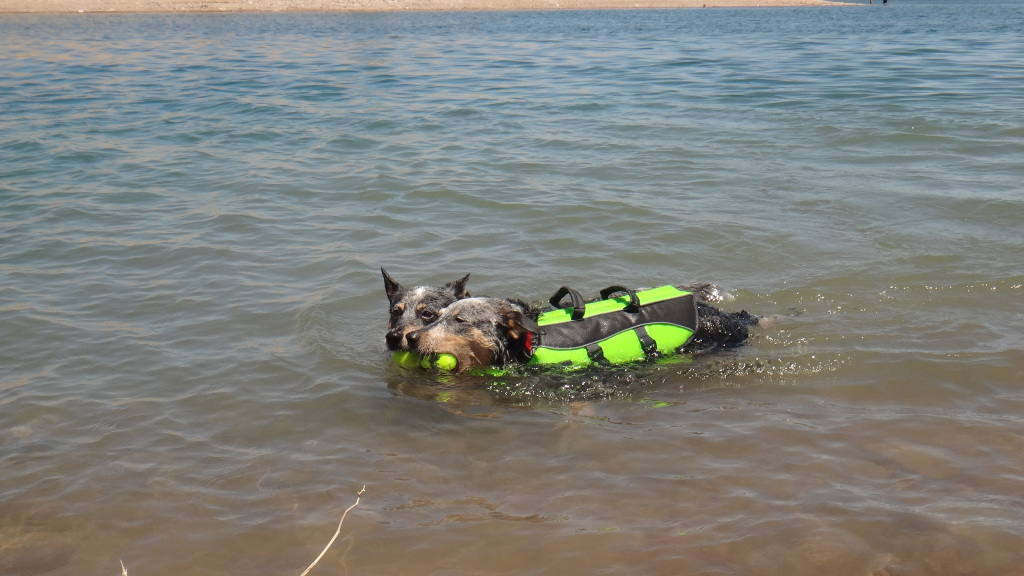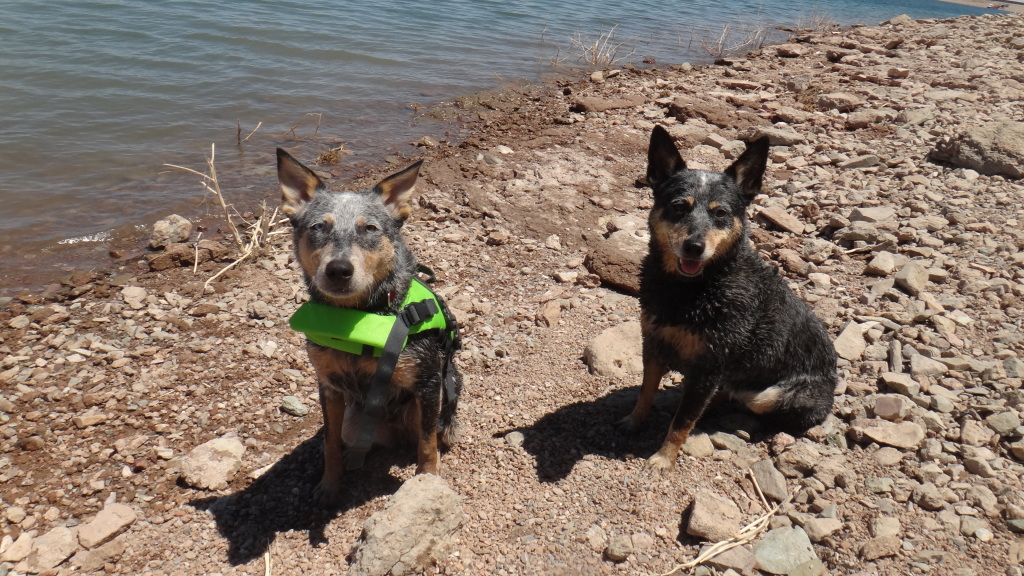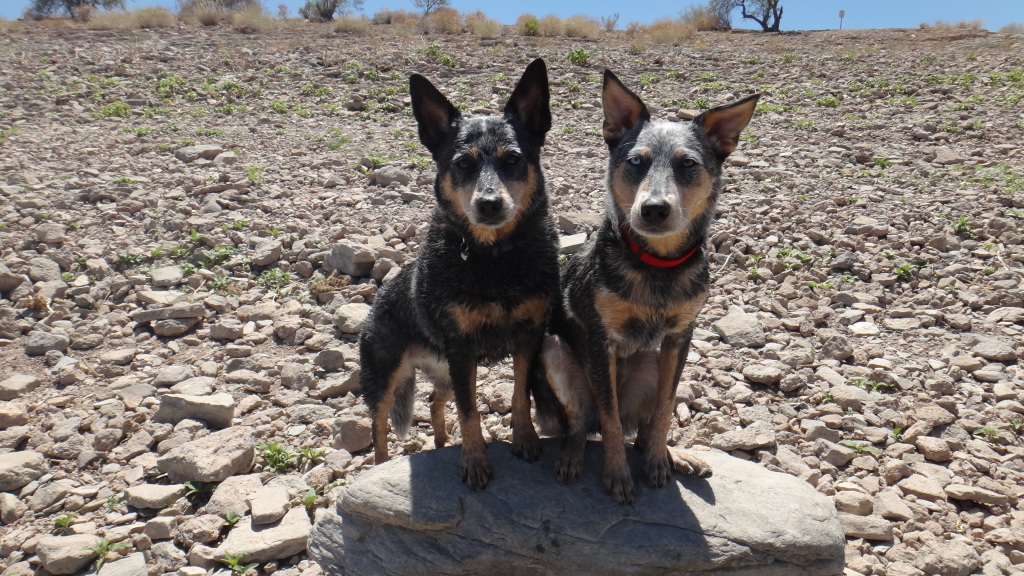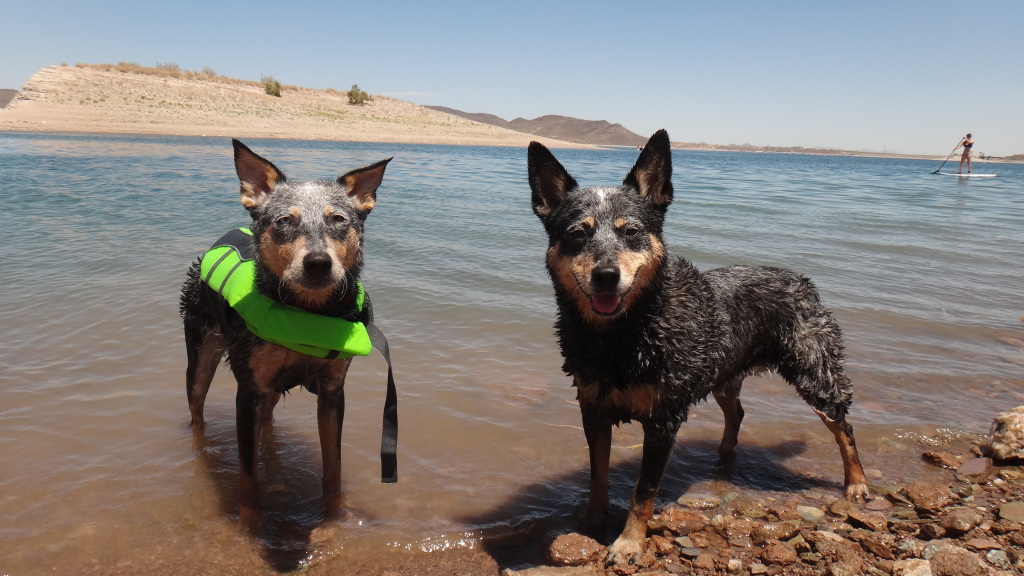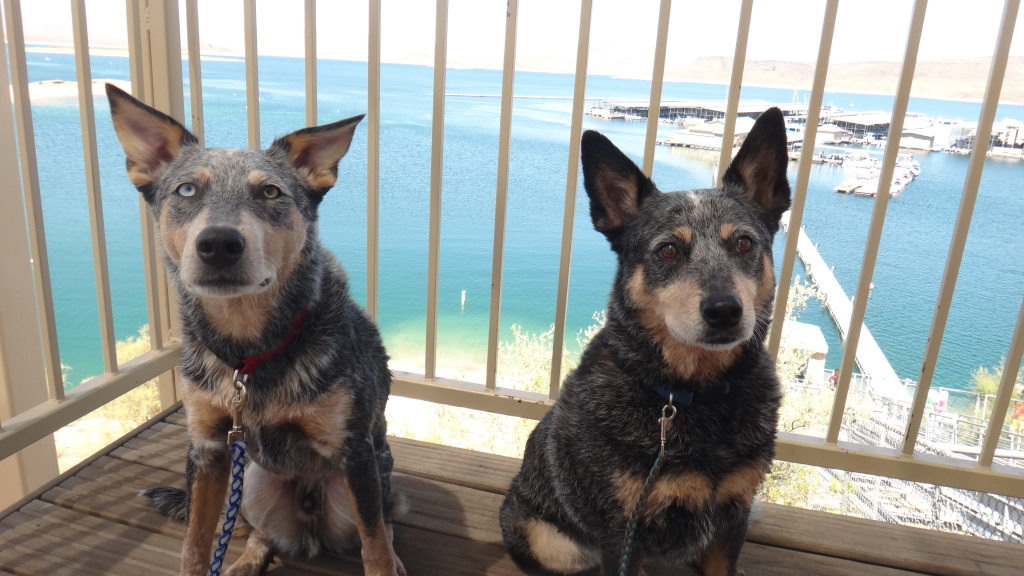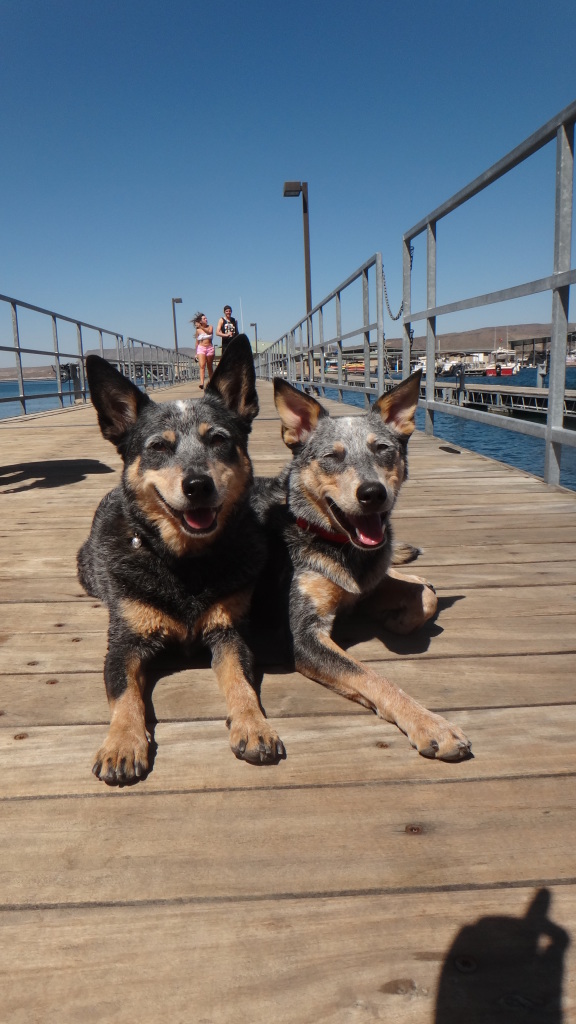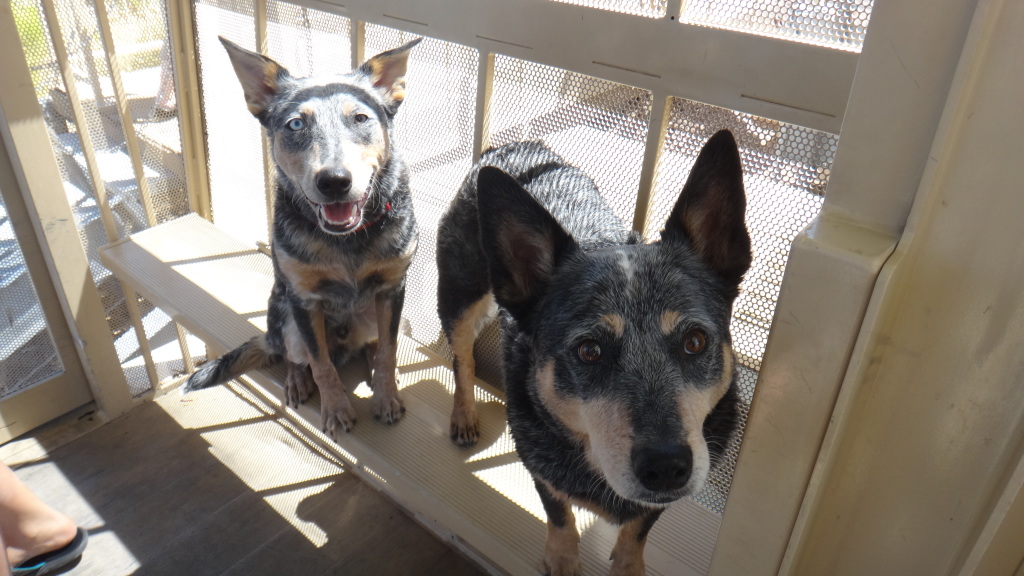 We had lunch on the dock and then went on the kayak.
If you've never been kayaking with your dog, here are a few things to keep in mind:
1. Life Vests
You may want to have your dog wear a life vest, especially if he or she is not a strong swimmer or doesn't yet know how to swim. Neither pups wore a life vest this time because we weren't out very long. However, if your dog falls in or wants to swim, the life vest makes it much easier to help your dog back up in the kayak. And even if your dog is a strong swimmer, he or she may become tired, and the vest will allow them to float without exerting too much effort.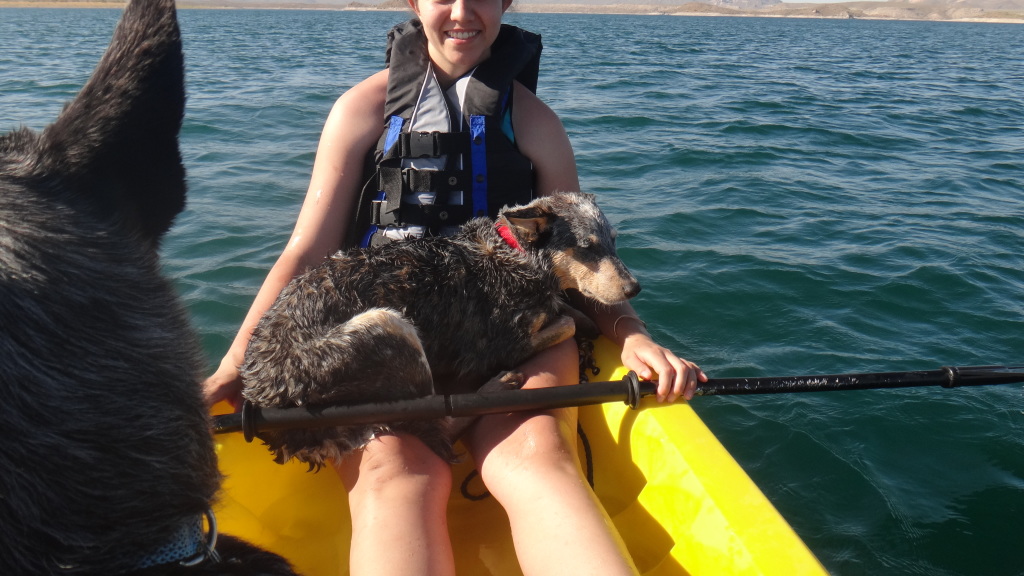 2. Getting Used to the Kayak
If you can, try to get your dog somewhat acclimated to the kayak before you go out on the water. It can be a little scary for your dog to get on something that sways beneath its feet. Before we went into the water, we got into the kayak a few times on the dock to get the dogs used to it a little bit. They were champs in getting in from the high dock into the kayak.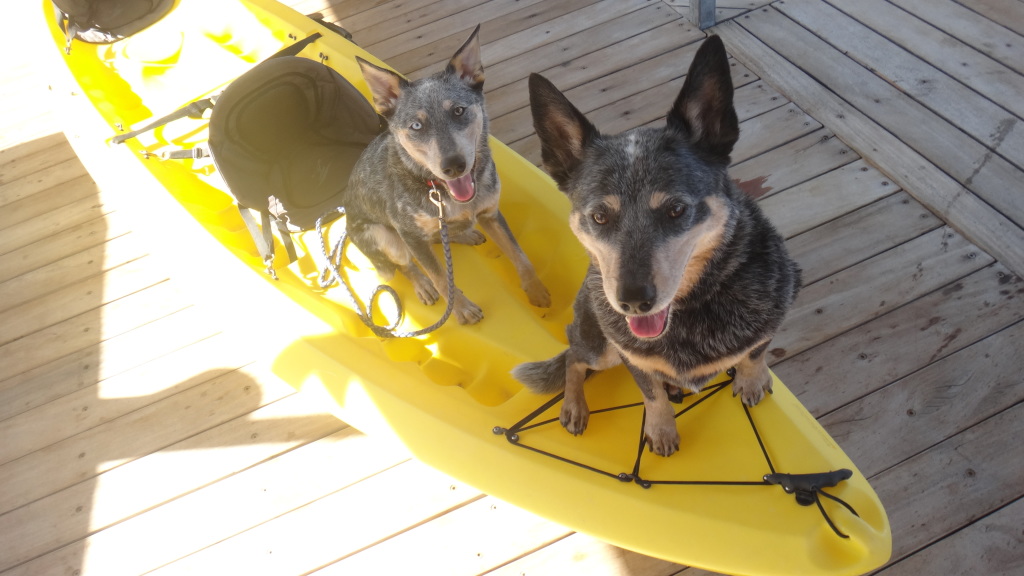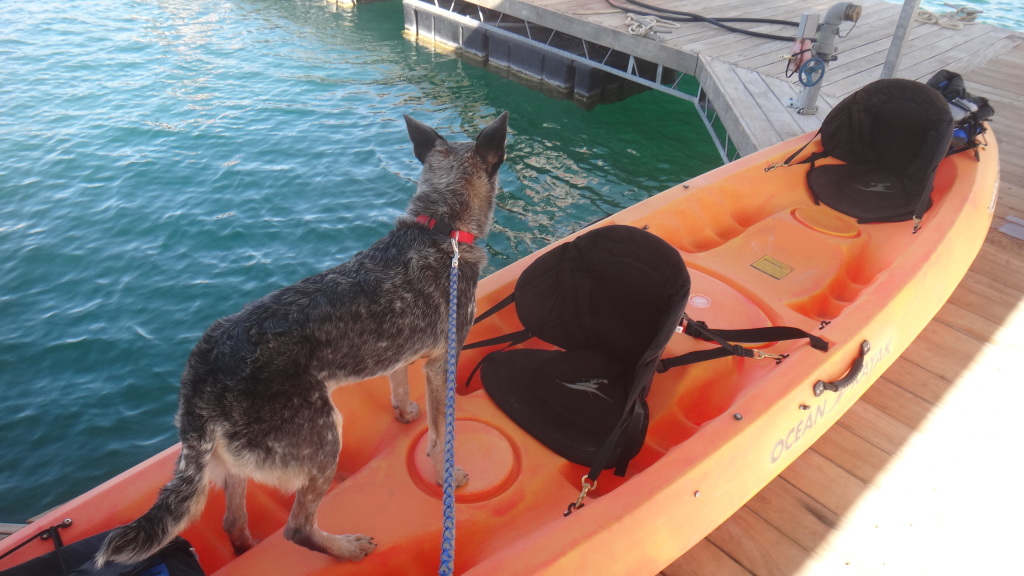 3. Enjoy and repeat!
For the first time out, Bella and Kronos did so well! As we try it more, they will become seasoned pros and experienced adventure dogs.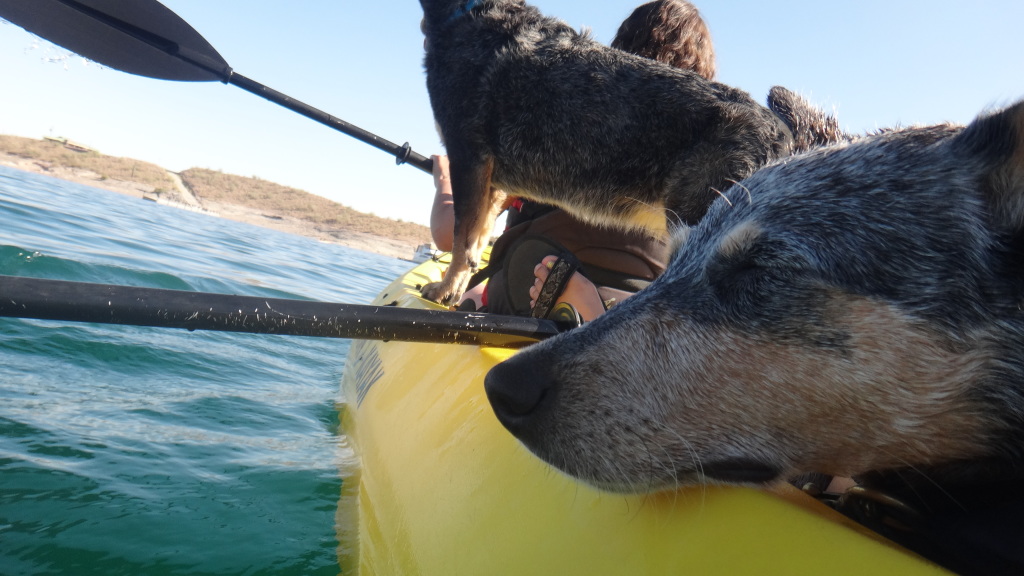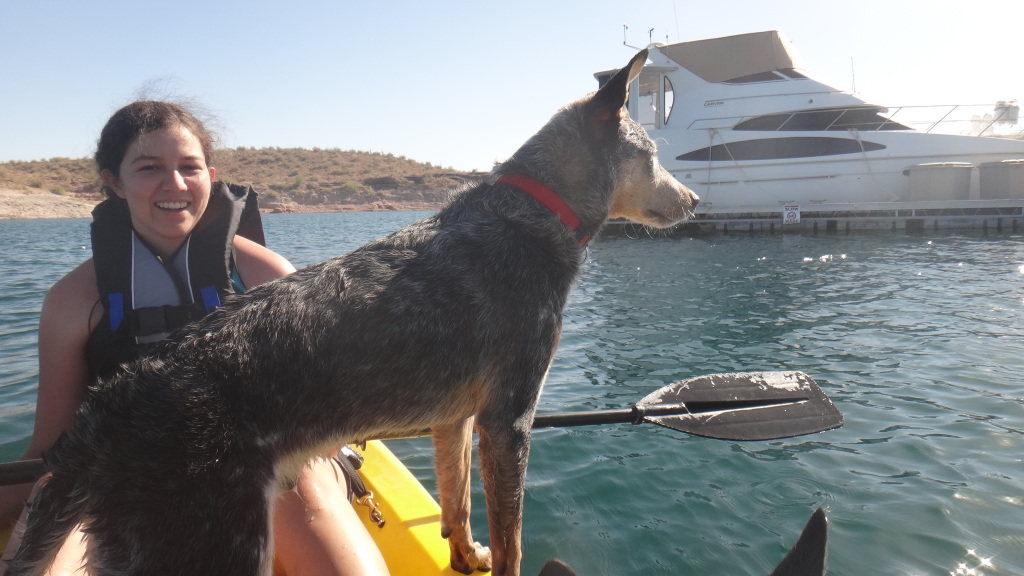 Do you have an adventure dog or go on adventures with your dog? They can be as close as your own neighborhood or all the way across the country! Link up in our weekly Blog Hop and join us with your Adventure Dogs!