Bully stick. Pork skin. Cow ear. Beef trachea. Lamb lung.
These are some dog chewing favorites. Now imagine a couple of these treats combined as one chew! Some new Jones Natural Chews take a different spin on some classic dog chews.
Three of the treats are matches made in doggie heaven.
A bully stick in a cozy pork skin blanket.
A beef trachea ensconced by a bully stick ring of devotion.
A beef taco with a chicken hot dog sausage filling.
Here are the five new Jones Natural Chew treats we tried:
1) Frank N Woofer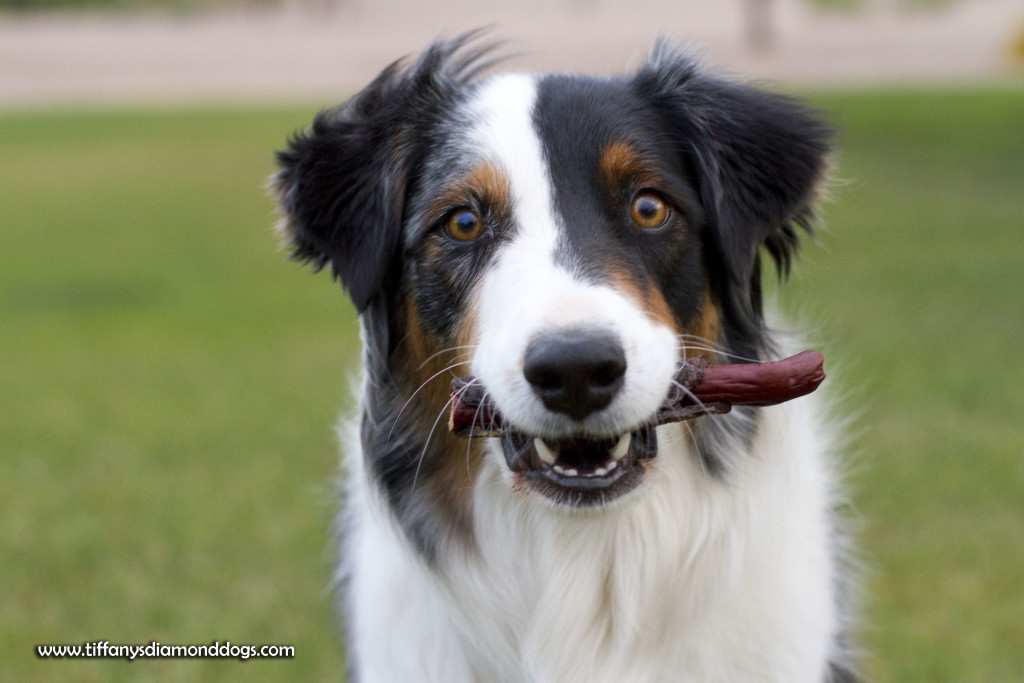 The Frank N Woofer is a 7-8" chicken sausage wrapped in a 100% beef burger.
Ingredients: Woofer-beef, Rocky's Roller Soft Chicken Blend Sausage-chicken, rye flour, glycerin, brown sugar, salt, liquid smoke flavoring, natural mixed tocopherols (preservatives), rosemary extract in a collagen casing.
2) Heart Breakers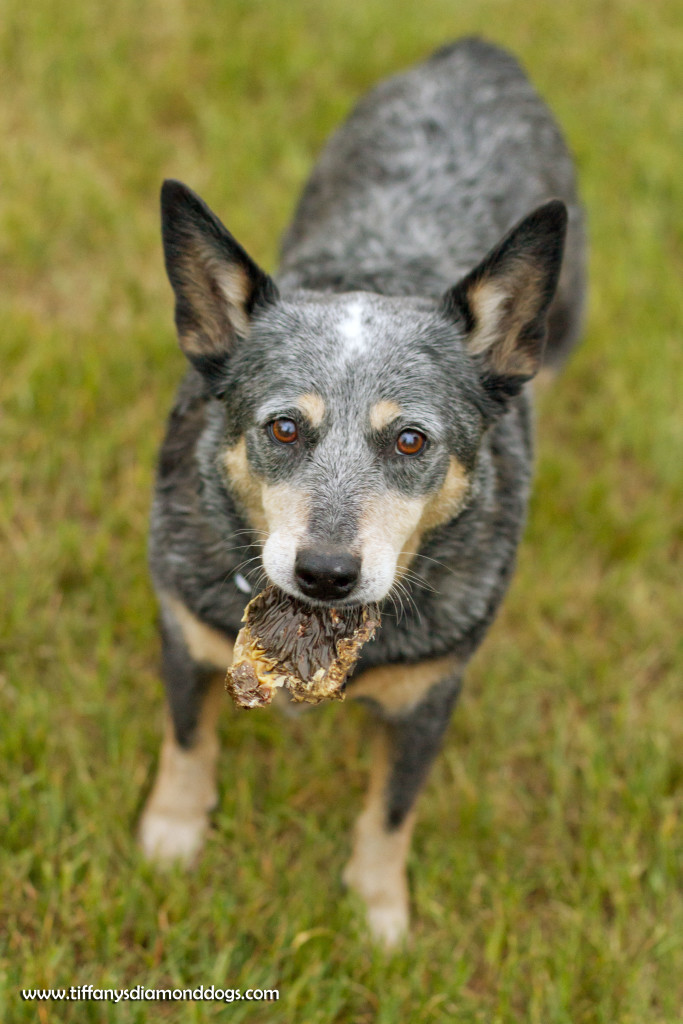 The Heart Breakers may not be two ingredients put together, but they are perfect varying size slivers of puppy love. Jones' Heart Breakers are oven baked slices of all-natural pork hearts.
Ingredients: Pork Heart
3) Bully Bacon Twist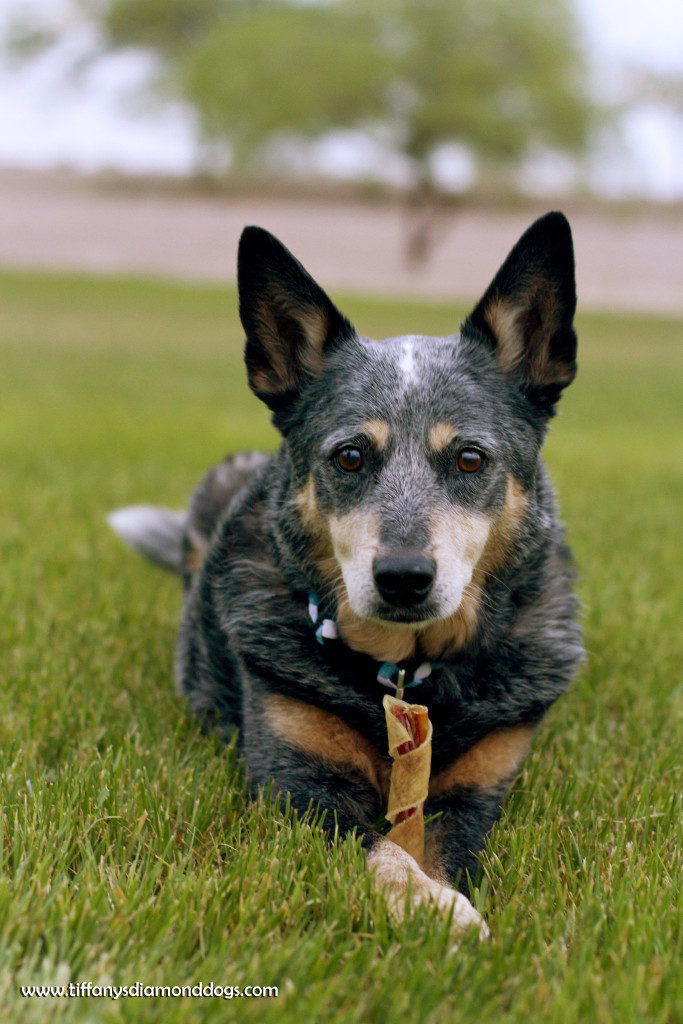 The Bully Bacon Twist is a combination of two all natural beef pizzles twisted together and wrapped in a pork skin.
Ingredients: Beef pizzle, pork skin
4) Bully N Bacon

The Bully N Bacon is a beef pizzle wrapped in big pork skin.
Ingredients: Beef pizzle, pork skin
5) Bully N Beef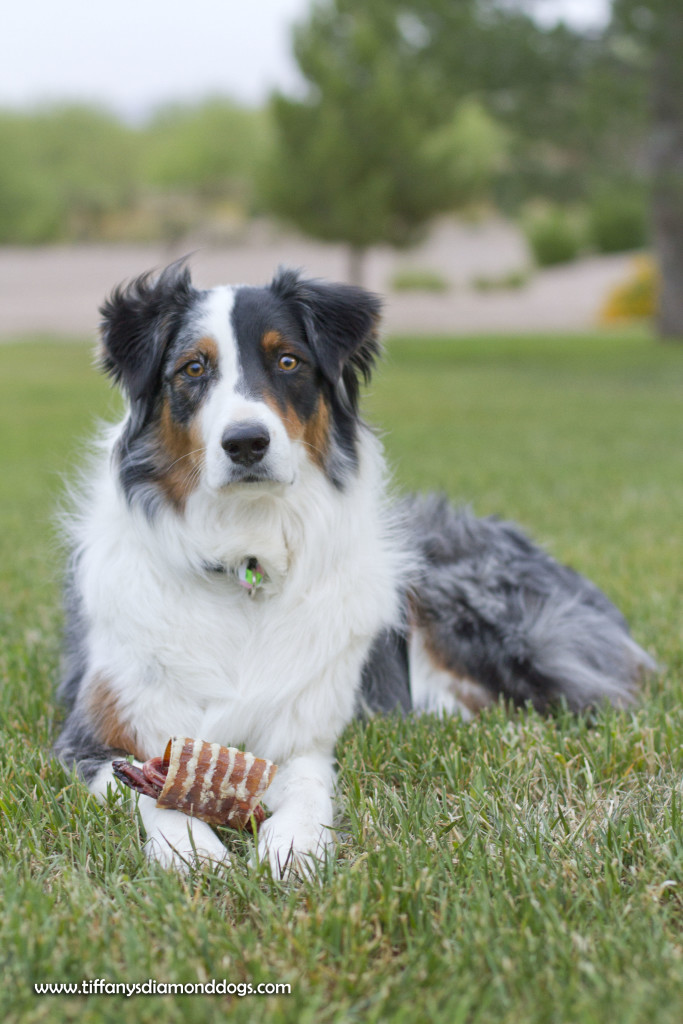 The Bully N Beef is a beef trachea chew with a beef pizzle tied through the center.
Ingredients: Beef windee, beef pizzle
Bella, Terra, and Kronos tried the chews and were delighted with the new flavors. All of the Jones treats are Made in the USA. We shared the chews with our furiends and they enjoyed the treats too.
Keep an eye out for these new products from Jones Natural Chew to be available for your pup! In the meantime, you can find out more about Jones Natural Chew and what other treats they have as well as check them out on Facebook and Twitter.