This fall and winter is already shaping up to be a cold one! Some parts of the country are well below freezing and have snow. First snuggle up with Winter Warmer Broths and then all you need is a good book. If you're looking for an easy and entertaining read, consider "The Returns" series by M.K. Clinton.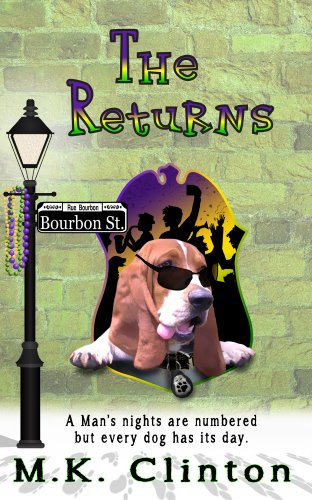 "The Returns" is about individuals who died, but were then returned to Earth….as dogs! The cast of characters includes Bentley the Basset Hound who was a former FBI agent, Pierre the West Highland Terrier-a former fashion designer and tech savvy pup, and Tucker the Golden Retriever-a happy go lucky former Navy seal. The colorful and varied crew works together to solve cases and catch criminals.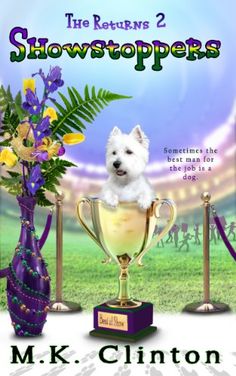 The second book in the series is "The Showstoppers." In this book, the gang has to sniff out the mysterious disappearance of prize winning canines at dog shows and dig out the sinister plot.
You may remember that Bella became a character in a book. There is another Returns book in the works and coming out, but you should probably read the first two books so you're familiar with the story, the gang, and to be prepared for the next adventure.
Some of the characters are based on real life canids. If you want to stay up to date with the muses Bentley, Pierre, and the author you can visit her website and blog Barking from the Bayou.
If you could be Returned as a dog, what breed would it be?