The last few weeks have been incredibly busy! We've been kept on our toes with the foster pups, work, and everything else. I attended a Studio Animal Training Seminar in Atlanta, GA last weekend, and we'll be hitting the road for BlogPaws on May 25th! We drove out to Las Vegas for the 2014 conference and had a fabulous time meeting furiends like Mort from DogThusiast, Sugar the Golden, and many new friends too! (Follow along on our journey to BlogPaws on our blog and Facebook).
Our town had a Mutt March event and since Terra attended the last one, Kronos attended this one.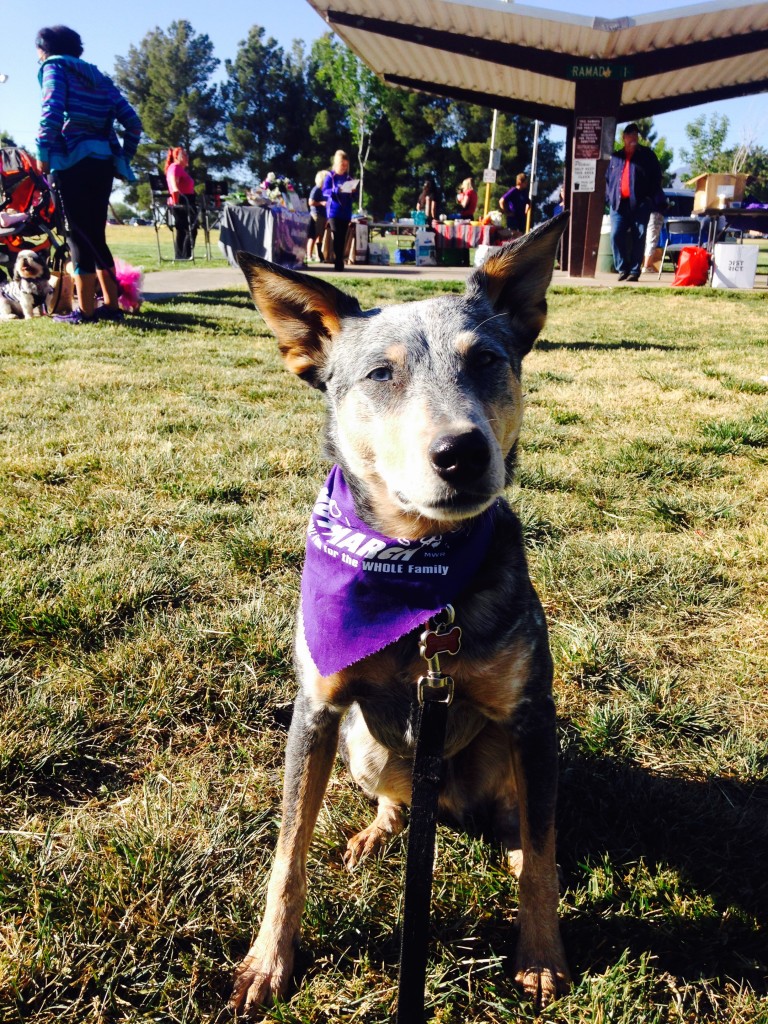 There were vendors, contests, lots of dogs, and a 5K walk around the park. With our entrance fee we were given a cute bandanna which Kronos wore and matching purple human T-shirt.
Kronos is very slowly getting better and better with his training as we're getting out more. He's learning to settle around other dogs, not be so crazy, and slowly gaining confidence. The major success we had at this event was when three Huskies converged over him while he was laying down and sniffed him briefly. He froze, but didn't snap or run away. He did growl uncomfortably at a dog who stared at him, although later that same dog went after one of the smaller dogs.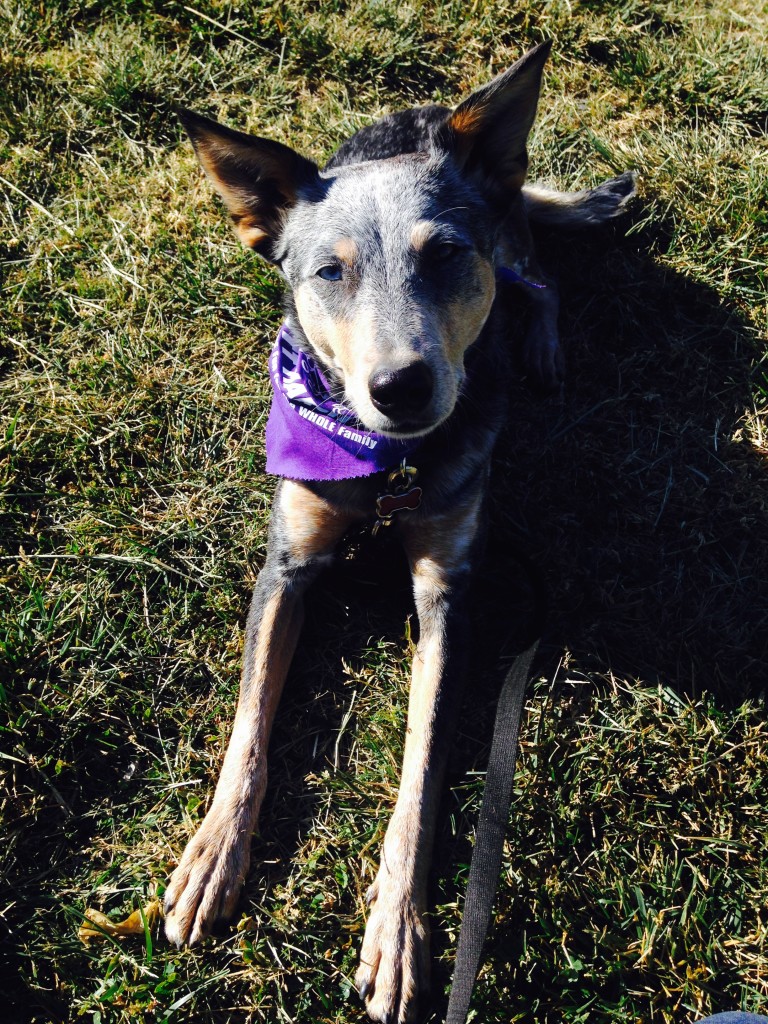 The contests included Most Tail Wags in a Minute and Best Smoocher. We entered the trick contest to get some experience. We got runner up and were given a few prizes. Later on the walk one of the other dog's owners told us that he thought we should have won and that he clapped louder for Kronos. I was more proud that Kronos performed all of his tricks and he even threw himself back onto the grass in his dramatic play dead than I was interested in winning.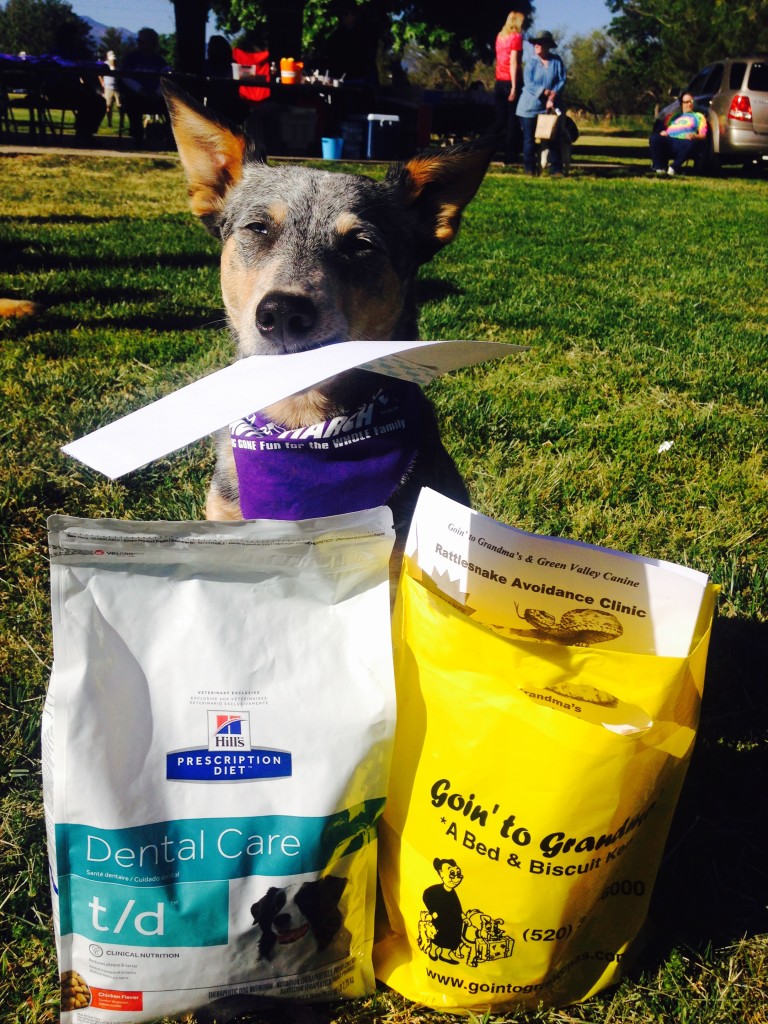 The hosts walked around before the event started and then announced they had other categories and prizes that they had chosen. One included "Best Dancer," which was given to a cute little yorkie who hopped around constantly on its hind legs. Kronos was given some prizes for "In Training," with the lady noting that he is a bit shy and timid but sweet. He won a bag of dog food which we donated to our animal shelter to help feed the dogs in need and a free exam at our usual vet.
We walked halfway around the course, but left early so we would be able to get up to the Phoenix Pet Expo at Westworld which was the same day. Kronos walked very politely. After dropping Kronos off at home, Miss Bella went to the Phoenix Pet Expo.