A few weeks ago we attended the Arizona Foothills Magazine Dog Days of Summer Event in Scottsdale, AZ with one of our furiends. Bella, Terra, and Kronos all posed together for their picture and we asked if we could enter all three as one entry instead of separate ones.
The event is where people go to a photo shoot location and have a professional photographer snap a picture of their dogs and then they are entered in a contest to be possibly featured in the magazine. The public votes and then the top five pictures move onto the next round. Here is our picture that is entered: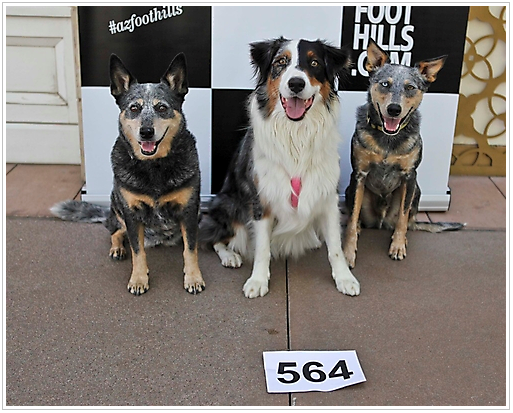 If you'd like to vote for Bella, Terra, and Kronos's picture, you can do so here: http://www.arizonafoothillsmagazine.com/dog-days-of-summer-2015/voting/342.html
Voting is unlimited and is open until September 11th.
Don't forget to enter our Kurgo Harness Giveaway that is going on right now!