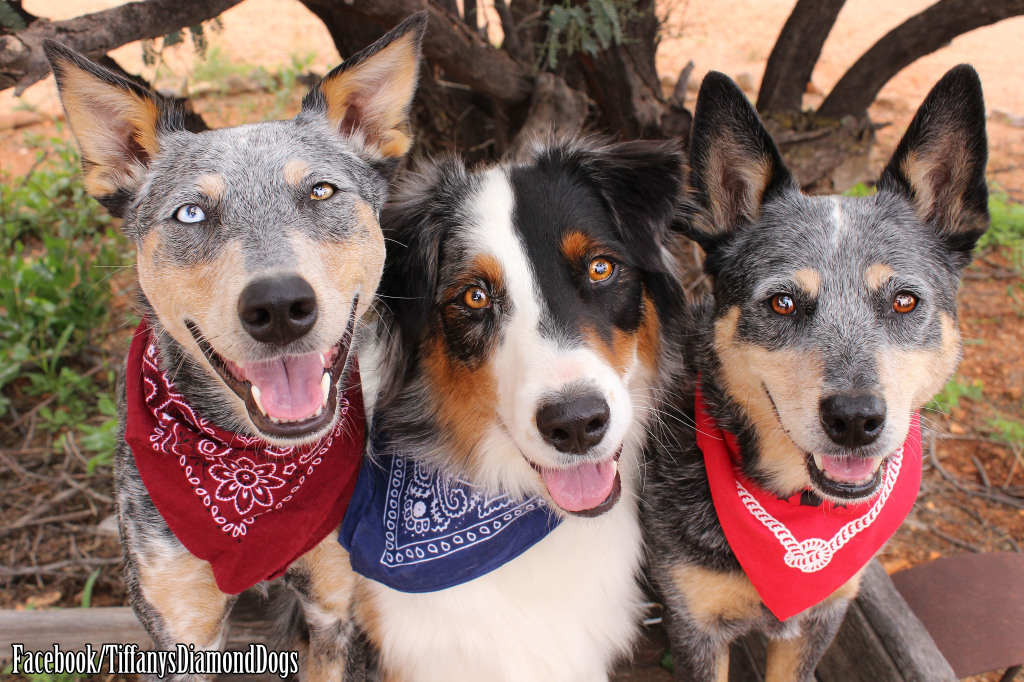 Here you'll find information about the Australian Cattle Dogs, Elegant Bella the Blue Heeler; the World's Most Interesting Dog Kronos the CowDog Mix, and the Gorgeous Australian Shepherd, Terra.
All three dogs are: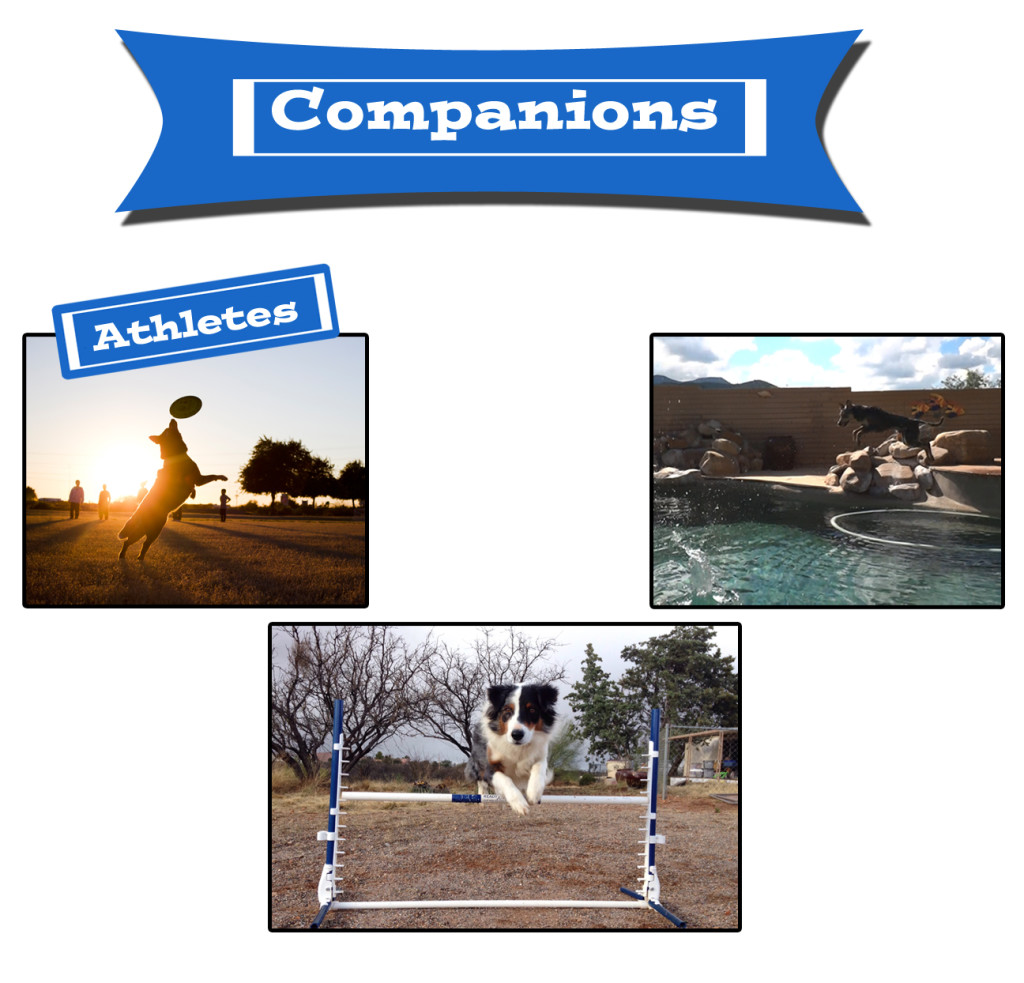 Laymen often mistake the Australian Shepherds and Australian Cattle Dogs for the same breed, but the breeds are two different AKC-recognized and distinct breeds. You will see the differences not only in appearances and personalities between the two breeds, but also between the three individuals featured here.
Business inquiries-send us an email at tiffanysdiamonddogs@gmail.com.

---
 Interested in using any of us for an upcoming project?
Send us an email: tiffanysdiamonddogs@gmail.com