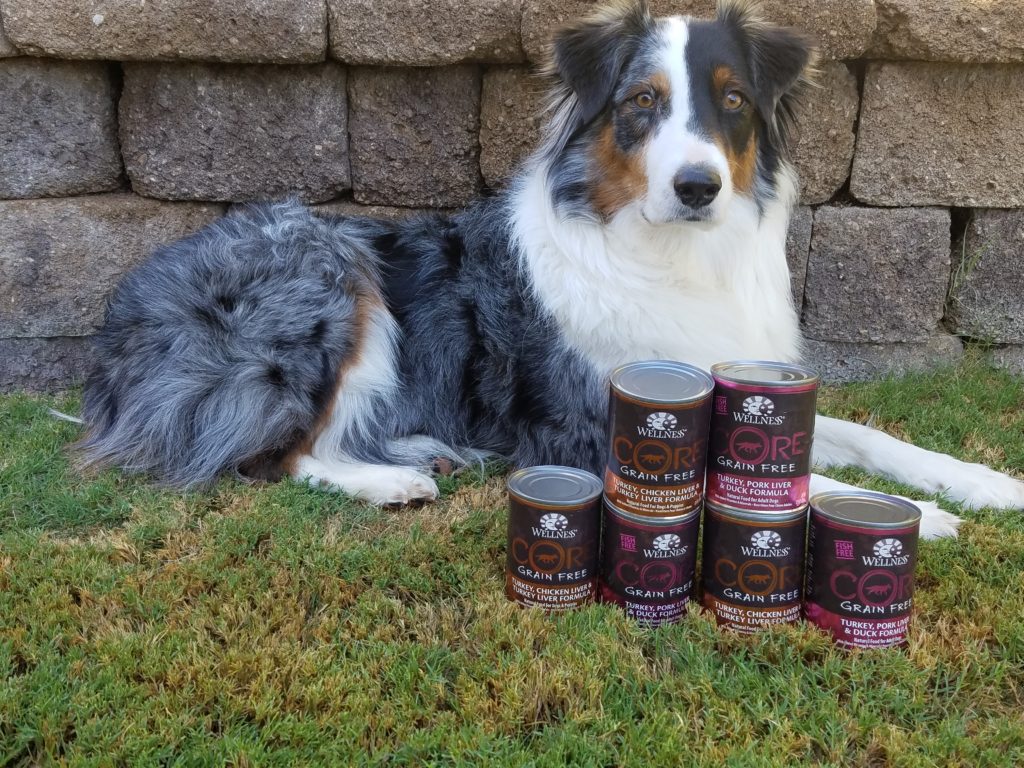 Wellness has a line of dog food called Wellness CORE. The canned food comes as a mixture of a variety of proteins.
The two flavors that came in this variety pack are:
Turkey, pork liver, and duck
Turkey, chicken liver, and turkey liver
The ingredients include carrots, flaxseed, spinach, apples, blueberries, and kale.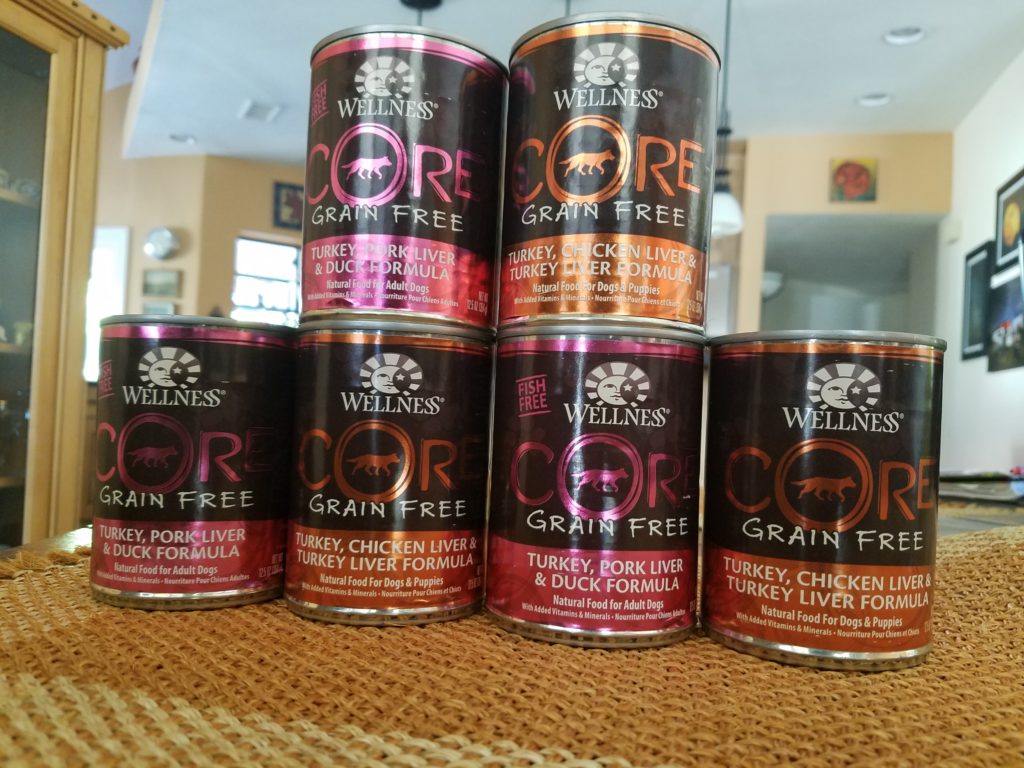 The cans ARV for a pack of 18 cans is $50.
We mainly use canned food as a meal topper. After an active day of swimming and running around, Bella, Terra, and Kronos had some of the CORE food with their dinner.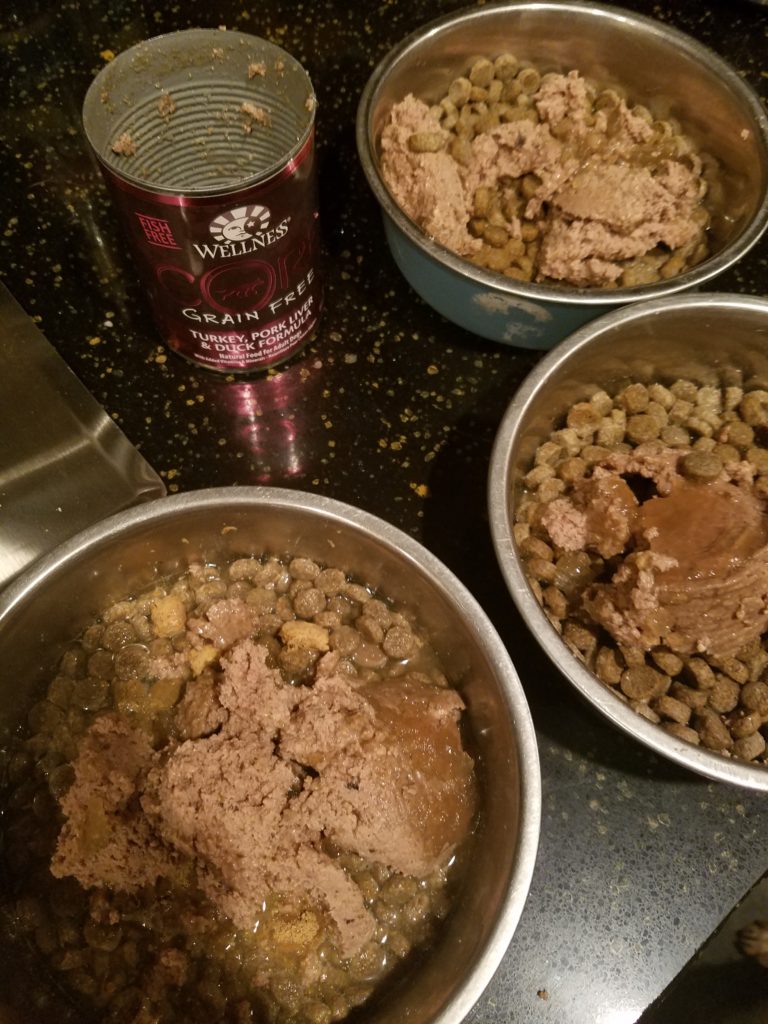 They licked their bowls clean and savored their meals. We shared with the dogs we were watching and they enjoyed the addition!
Have you tried the CORE canned food? Do you feed your pets canned food only or with dry food?