We were informed that the video of Kronos asking to go swim was a Finalist in The Petties Best Pet Video Awards! This was such a major pleasant surprise! If we win, we will win a $1,000 donation to the rescue of our choice! The rescue we are designating for this will be Arizona Cattle Dog Rescue because that's the rescue Kronos was adopted from.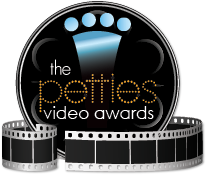 While we try to give back by volunteering our time and attending what events we can (we have attended the events in Tucson for the past several months, but are hoping there will be more events in Tucson and events that are longer like the ones in Phoenix [10 a.m.-3 p.m. instead of the 11 a.m.-1 p.m.] The travel time (4 hours) is a lot for only a 2 hr. event.), we would really love to be able to give back in this way. The money goes to helping the dogs that are taken into the rescue. Sometimes the dogs need a major surgery or health care or they just need their basic shots to stay healthy. But the only way any of this can happen is through donations to the rescue.
How can you help?
Please vote for Kronos's video here: http://petties.dogtime.com/video-voting. The video can be found in the second column and it is the second video down. You can vote once per day until July 31st, 2014 (if you want-even voting just once would be super helpful!). While you are there, don't forget to vote for your favorite Blogs! We've put our vote in for some of our favorites like Keep the Tail Wagging and Sparkle the Designer Cat.
Thank you all for your support! Kronos sends puppy kisses and paw fives to you!
Live Life to the Fullest,