Ziwi Peaks is a premium dog food made in New Zealand which also offers dog treats.
The dog treats contain very simple ingredients.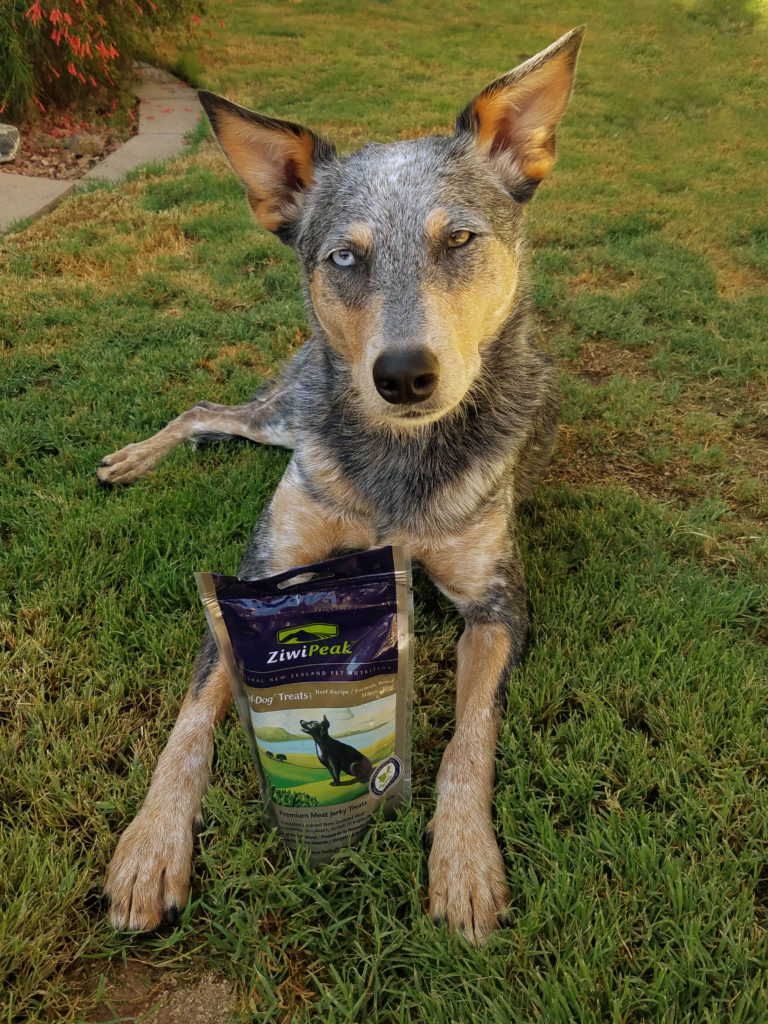 Here are the ingredients for the beef jerky dog treats:
Beef Meat 95%
Lecithin
Chicory Inulin
Parsley
Naturally Preserved with Mixed Tocopherols
ARV $5-7 depending on where you order the treats from.
The treats are dehydrated pieces of jerky and easy to break. They aren't very flavorful for people, but all the dogs who tried the treats seemed to like the Ziwi Peak. We'll be adding these treats to our list of desirable treats!
What are some of your dog's favorite treats? We'd love to know! Share in the comments below.