With so few UK hotels, restaurants, and other places allowing dogs, lots of owners don't get to bring Fido when they staycation.
Now though, The Hotel Collection has made this new doggy holiday brochure listing dog-friendly events, pubs, and accommodations. It even includes pampering parlours! If you're in the US and wanting to bring your canine friend along with you, here are some great spots and places to check out.
Each page has recommended places to eat, things to do and see, and places to walk.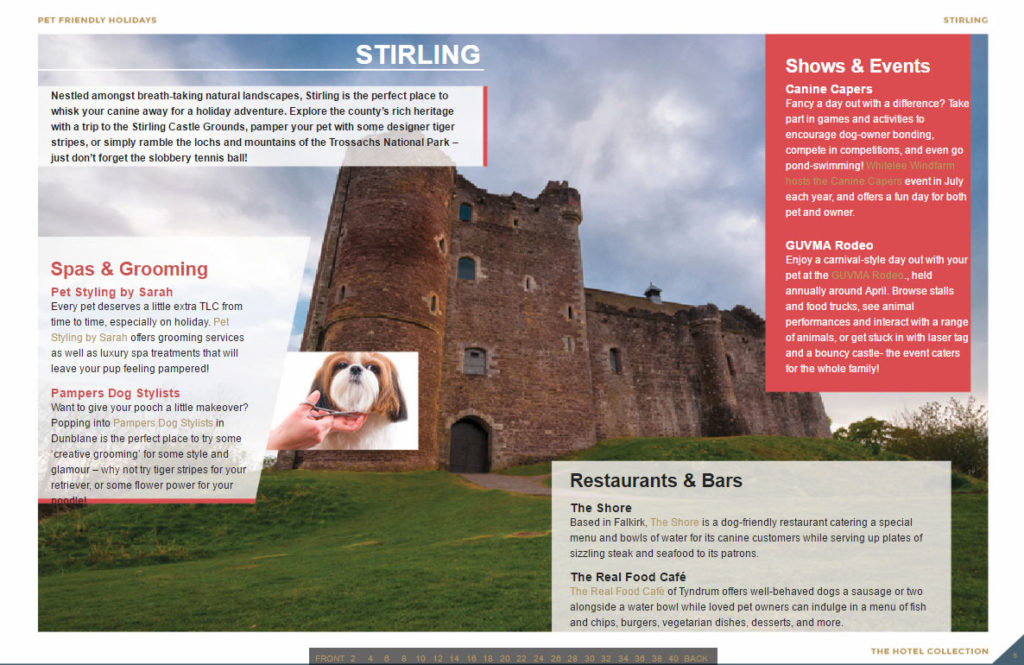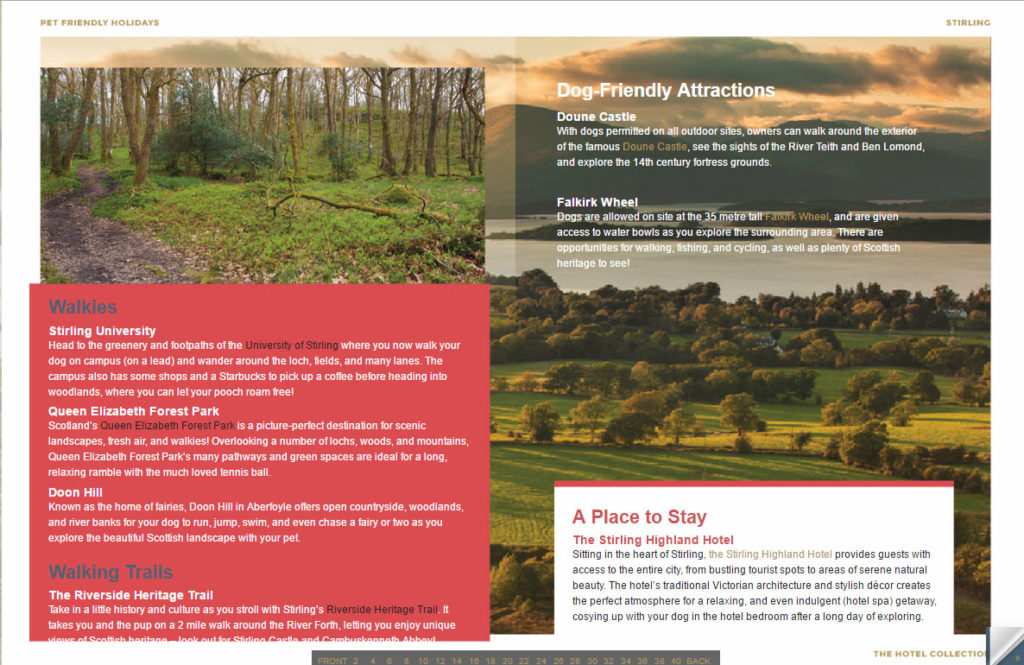 We would love to visit some of these places and have added a few places to our travel list. If you have UK friends, you can share this guide with them. Or keep it for reference for when you visit the UK.
See the full Pet Holidays Guide here: https://www.thehotelcollection.co.uk/resources/pet-dog-friendly-holiday-hotels/