Last weekend we went to the Pet Fiesta in Tucson which was just a fun event of people, vendors, and dogs. We actually got the date wrong, so we went on the wrong day, but still walked around the park and explored the area.
Kronos saw the fountain of water and he really, really wanted to jump in and swim-it was tough to convince him he wasn't allowed to swim in the water and that it wasn't very clean anyways with all the bird poo.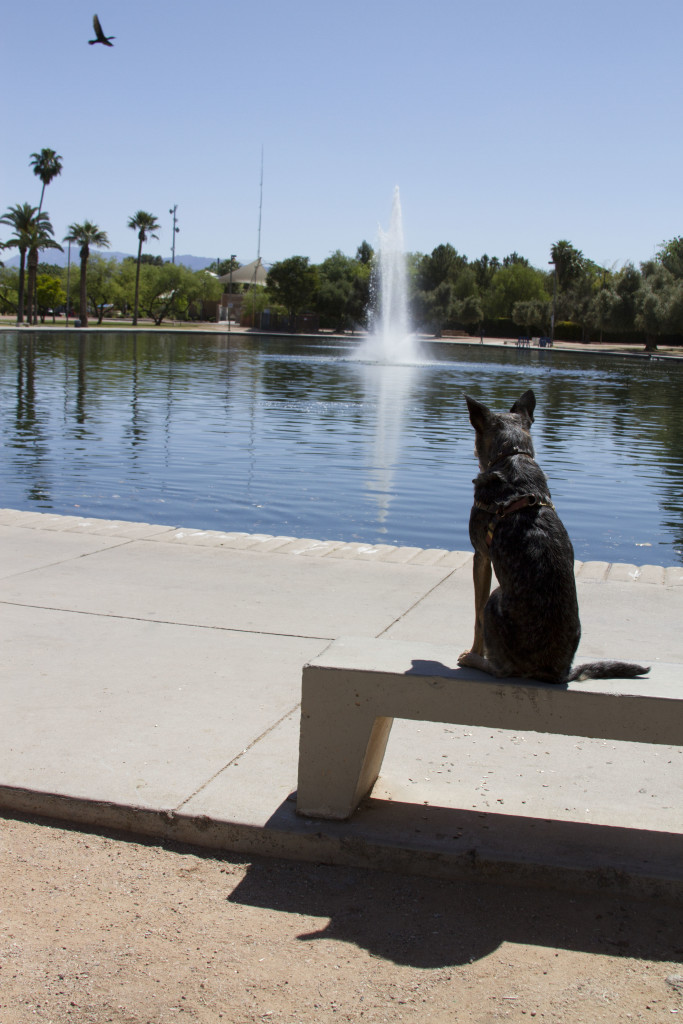 Kronos met a goose and sniffed it up close-at first he seemed ok, then when I tried to pull him back by his harness he seemed unsure and tried to nip its beak, but he almost fell in when he tried that! If the goose could laugh, I swear it was laughing at him. We walked around the walkway by the water and the park a little more then headed home.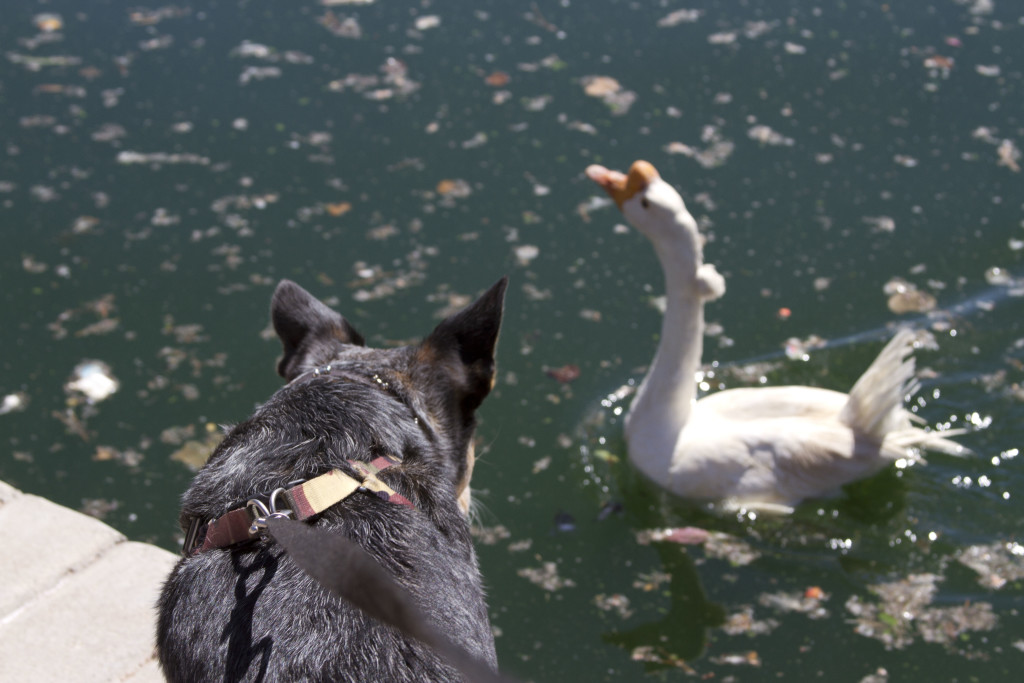 The next day we arrived on the correct day, but at least we knew exactly where it was!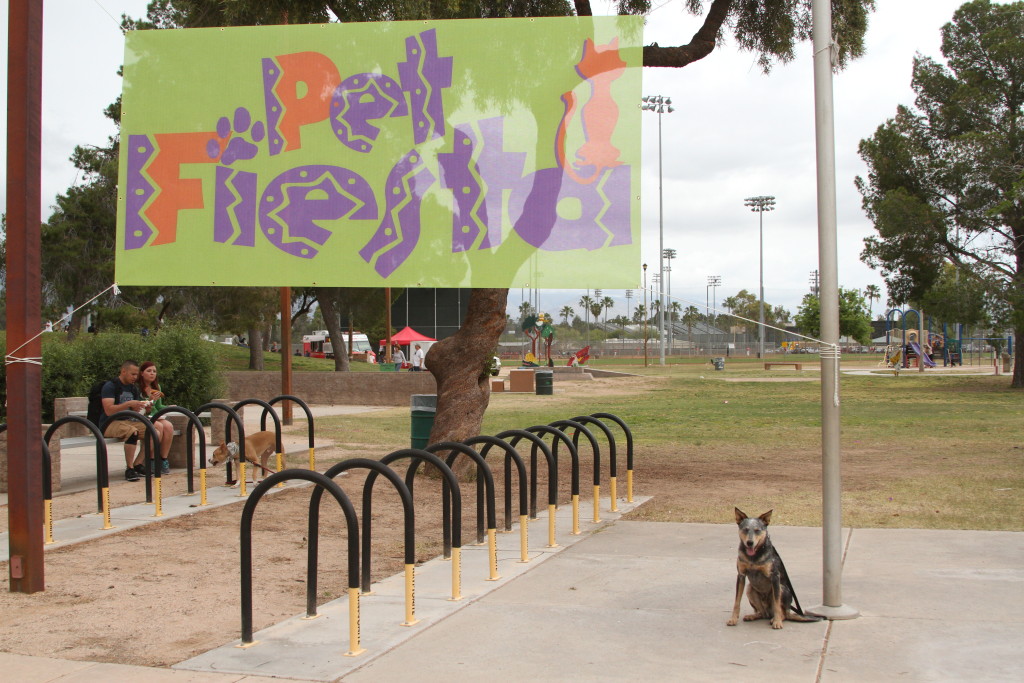 We saw a couple of our friends from Sierra Vista and their dogs. We entered the costume contest, trick contest, watched a training demonstration, and watched the Doxy Derbie Race.
Watching the myriad of low to the ground little Doxens race across the field to their people was so much fun to see.
Kronos did very well at the event-he even wore just his collar after awhile instead of his harness since he wasn't pulling at all. We both got a little nervous during the trick contest, but we had fun practicing a few tricks sitting on the grass just enjoying the event. He had a big black pitbull sniff his butt from behind out of nowhere and he sat still wonderfully while looking at me while I gave him treats and praised him. Kronos chewed on a rawhide from one of the vendors for a bit and then ate the rest of it on the way home.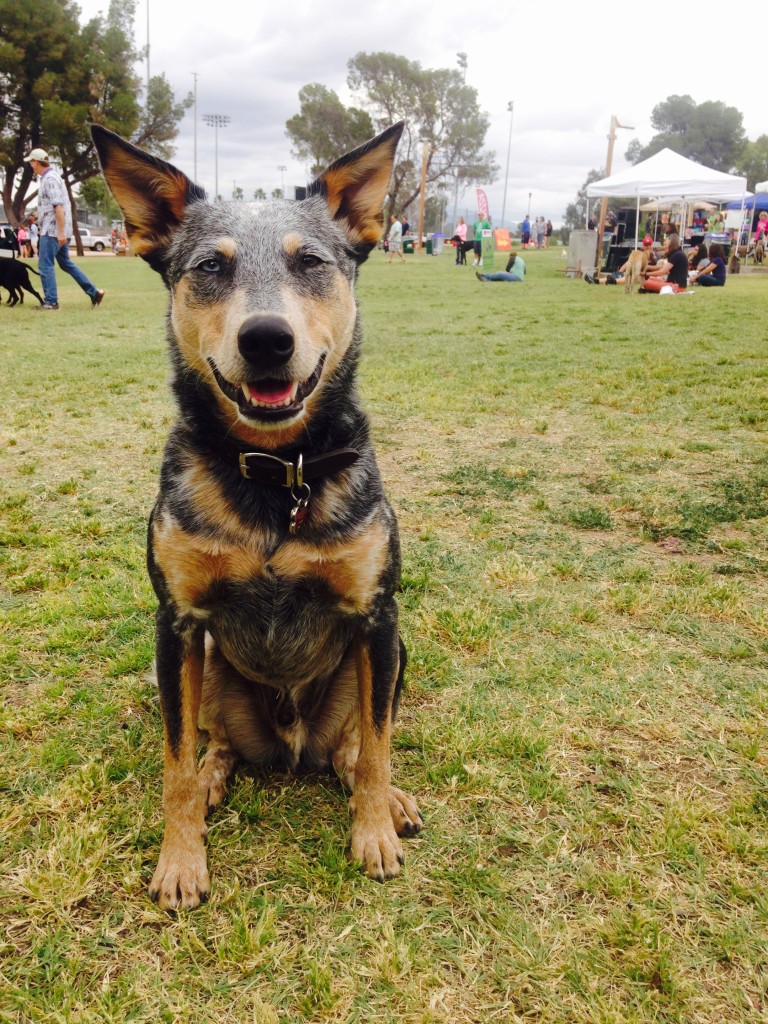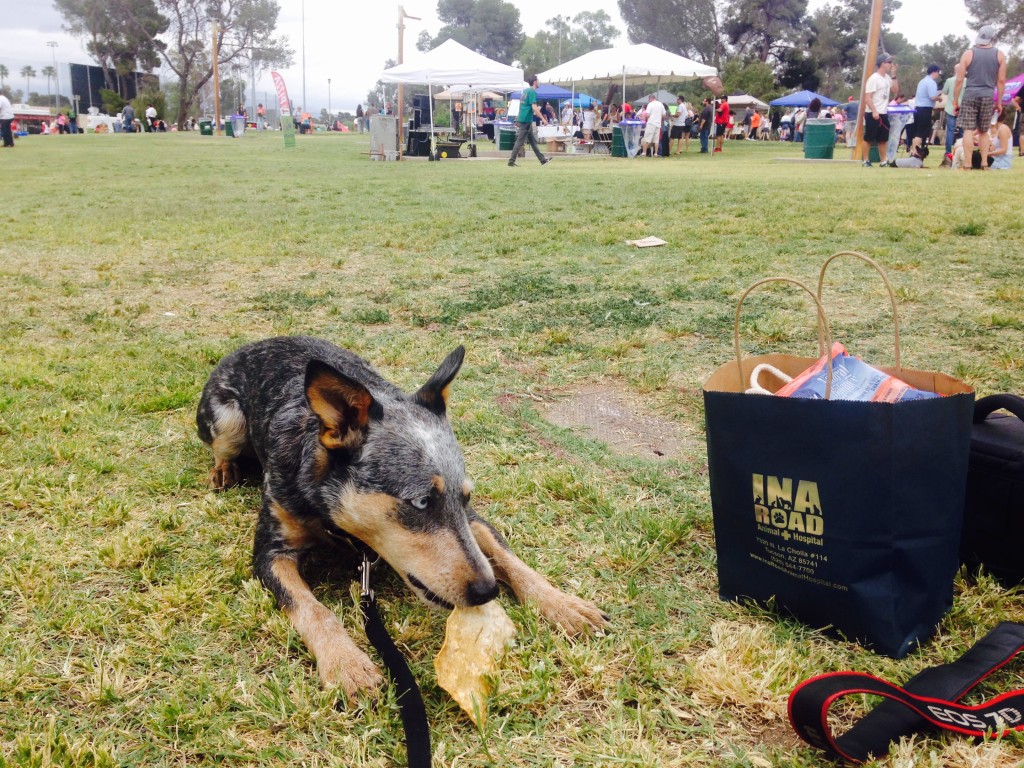 Sometimes it's hard to remember that Kronos hasn't had quite the training or experience that Bella has and that it took her awhile, lots of outings, and lots of training and classes to get where she is today. And Kronos is much more reserved and unsure than either of his sisters is some situations. Kronos is beginning to learn how he's expected to behave and settling when we're not doing anything. We'll be looking into taking a dog training class together to continue to work on his skills and manners.