Natural light makes a house feel so open, welcoming, and fresh. I prefer the natural light and am used to big open windows in a house, because that's what I grew up with. However, the house we  live in now has a solid front door which casts deep shadows in the front entryway. I like to open the front door to let the fresh air in and the dogs enjoy going in and out, but then the bugs decide to come in for a visit as well. Instead of getting a heavy duty metal screen door installed a MegaMesh Magnetic Screen Door is the best option!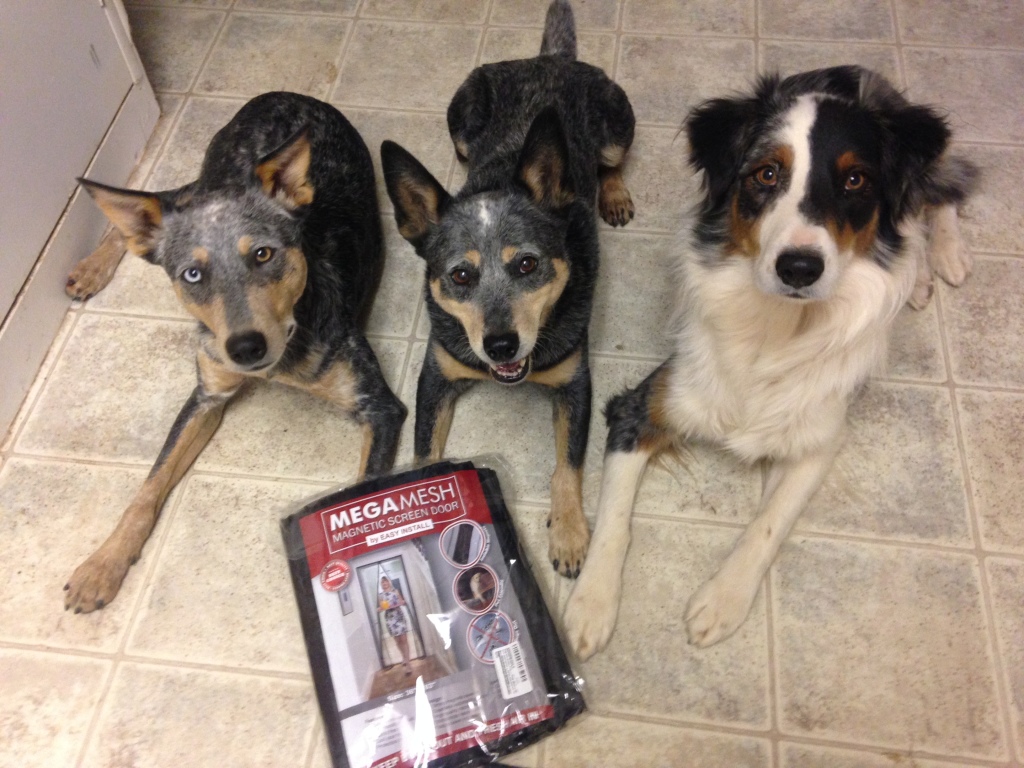 The screen door was incredibly easy to install:
Step 1: You lay the mesh flat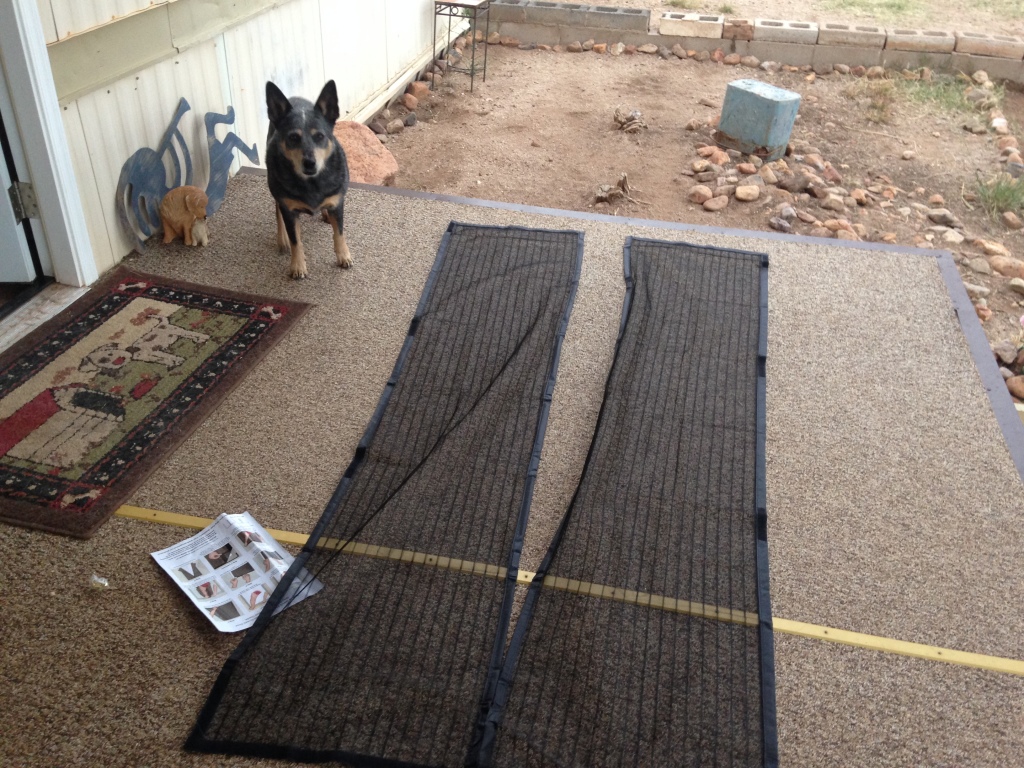 Step 2:  You apply the velcro strips around the edges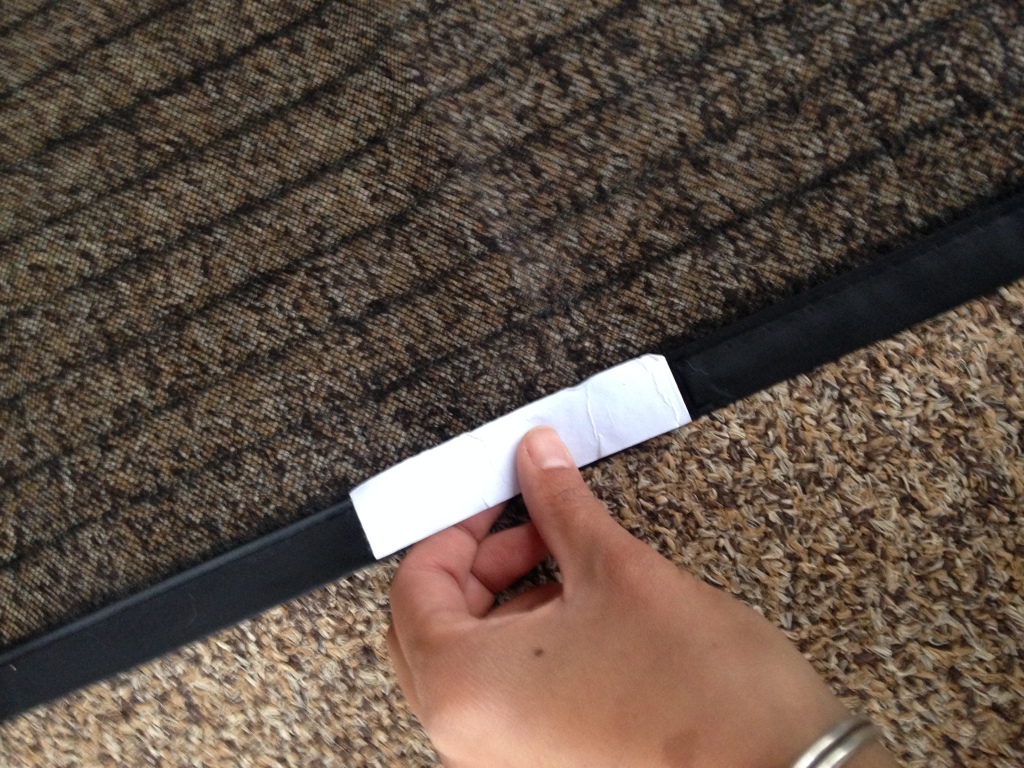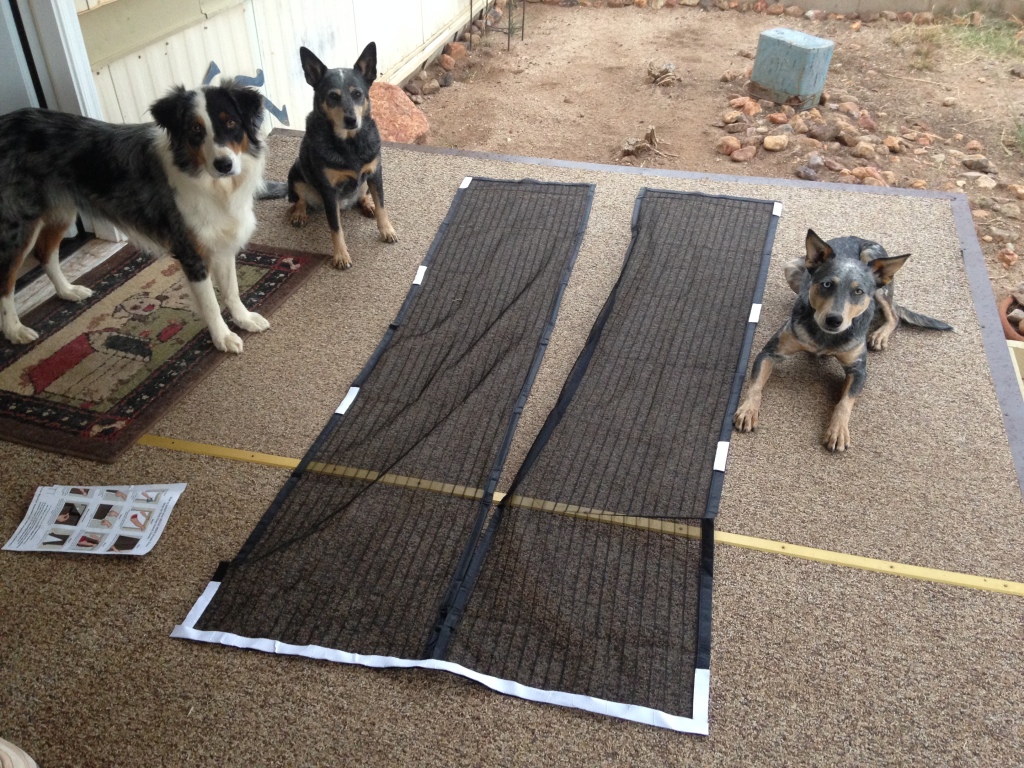 Step 3: Peel off the white protective backing and stick to the doorframe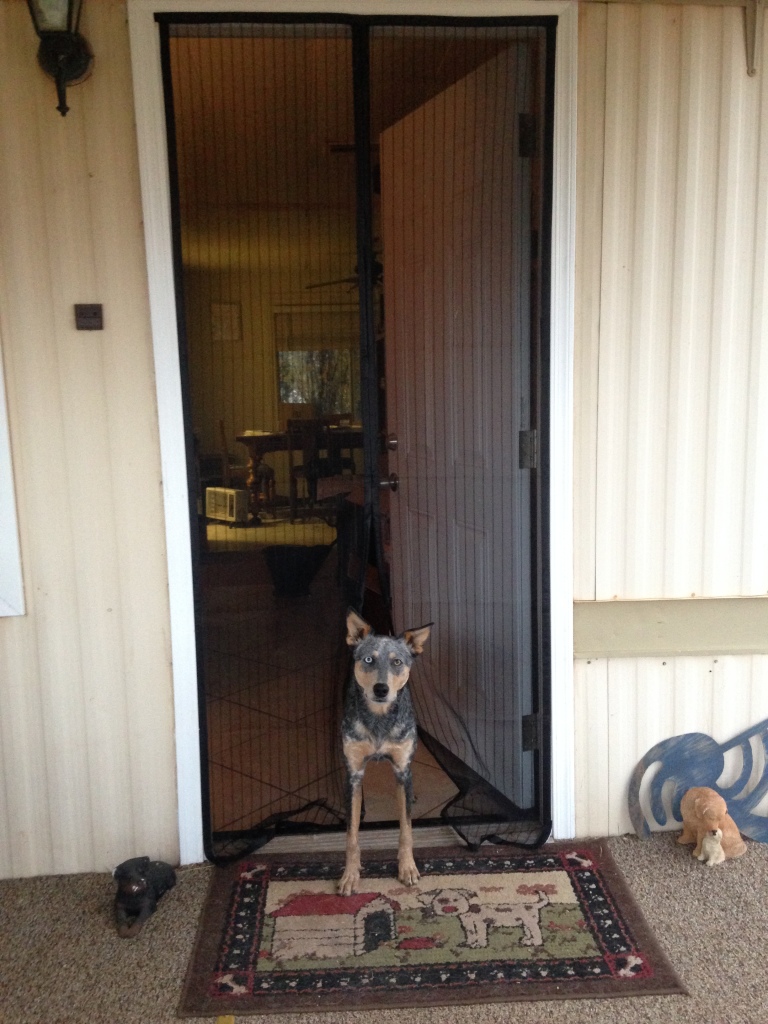 Voila! Then it's hung and ready to be used! I may have hung it a little too low because it drags on the floor. Or our door frame isn't very tall. We may move it up higher and see if that works. Either way, we already had the door open yesterday evening with the screen on while it rained outside. It was peaceful and nice to have the protector screen instead of just the front door wide open!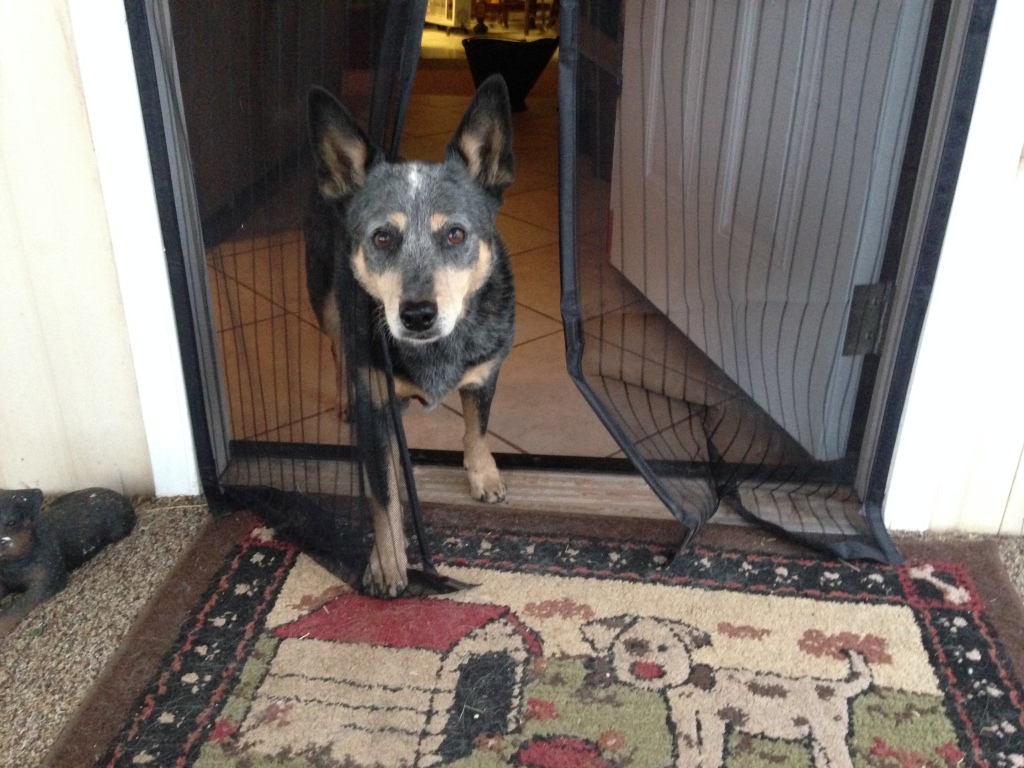 If your dog is a little hesitant to use the screen, use a few treats to coax them through a few times. Terra wasn't too sure at first, though she did come through when called. Kronos had no problem at all, because he used a hanging screen door when he went to stay with his brother for a week. Your dog will quickly get the hang of it once they realize the screen is an easy access portal between inside the house and the yard and not a solid barrier.
I was impressed and happy with how easy the magnetic screen door was to install and can't wait to see how much the dogs use it.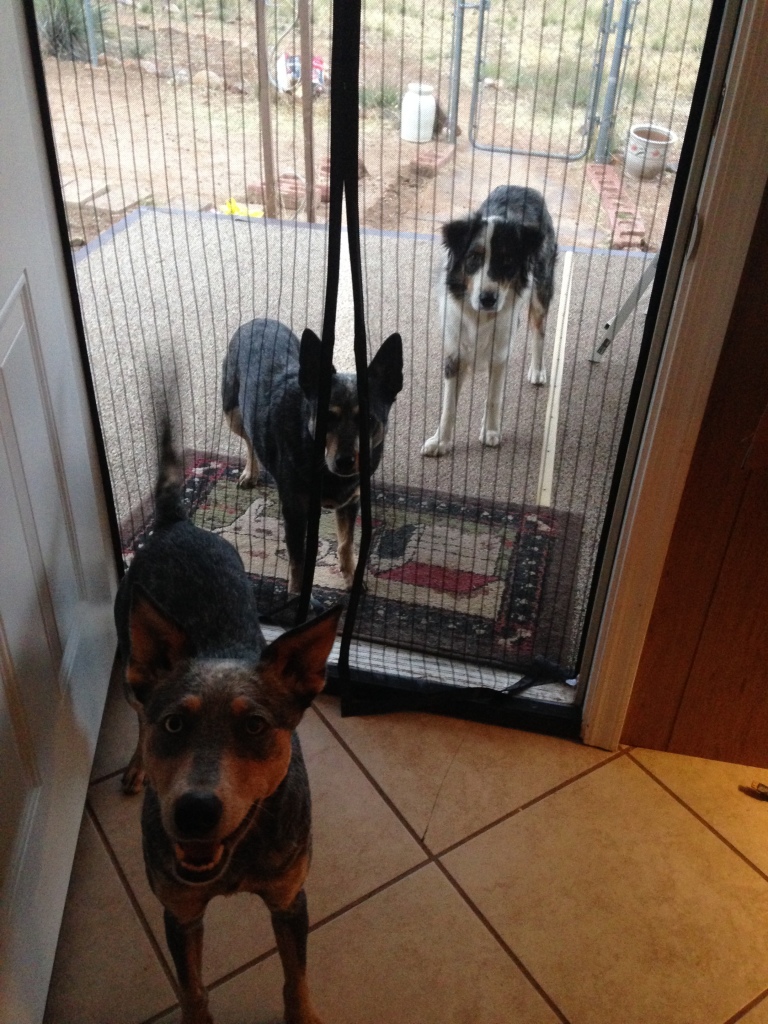 Disclaimer: We were not provided with compensation for the review, although we were given the product to review. However, Tiffany's Diamond Dogs only shares information that we feel is relevant and will benefit our readers. Links may be affiliate links.