Totally Terra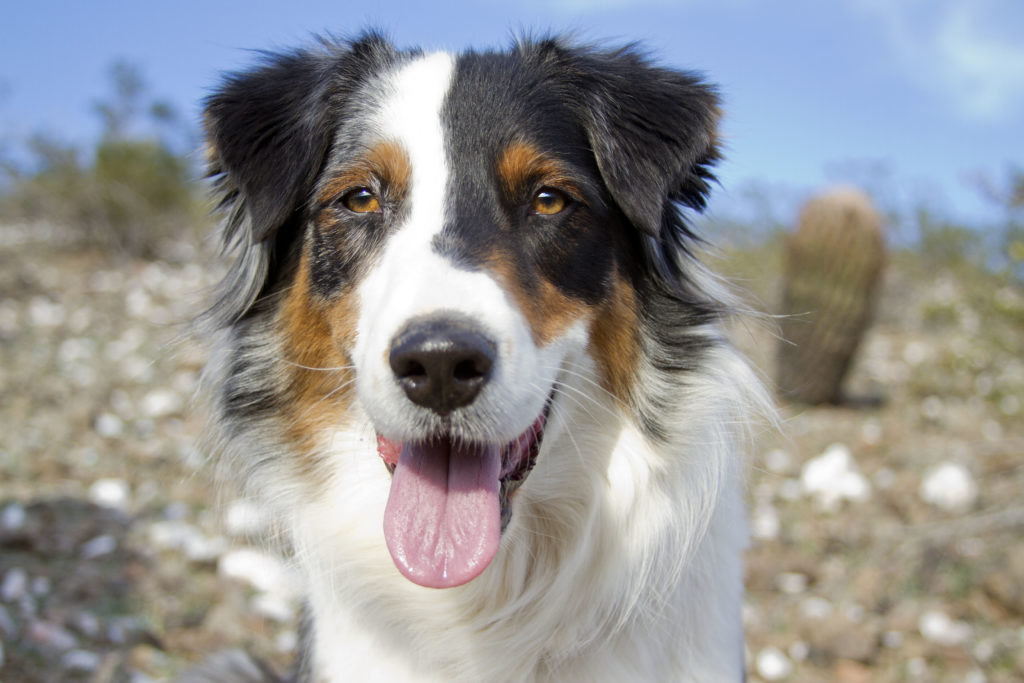 Breed: Australian Shepherd
Age: 9 years
Color: Tri-Split face Blue Merle
Name Meaning: Earth
Zodiac Sign: Aries
Birthday: March 29th, 2011
Color: Tri Split face Blue Merle
Name Meaning: "Earth" in Latin; named after the Teen Titans character Terra
Nicknames: Tiara, Tiramisu, Ter, Taro, TaroBean
Favorite Toys: Stuffed toys, Tug Ropes, Frisbees, Balloons
Favorite Foods: Sojos Simply Lamb Treats, Rawhides, RedBarn canned food, Bully Sticks, Nylabone Healthy Edibles, Cow Hooves
Favorite Activities: Learning Tricks, Agility, Chase, Tug, Keep-a-way, herding, running, biking
Dislikes: Water being sprayed at her face (Terra does not like hose-chasing!)
Titles:
NTD (Novice Trick Dog)
ITD (Intermediate Trick Dog)
CGC (Canine Good Citizen)
Publications:
2013 Online Gallery of the Bark-Smiling Dogs

2015 Fido Friendly Magazine's TongueOut Calendar Cover
Achievements:
Background:
Terra joined our family as a puppy around 8 weeks old. She came from JailHouse Aussies. Her Dam was Scarlet and her Sire was Justin.
My sibling wanted a dog and liked the look of the Australian Shepherd. We met the breeder in Tombstone to meet the pups. She was slated as "Pet Quality," but came from working lines which means lots of energy and lots of drive. There were two girls left-one named Tara and the other named Bella. Tara was chosen and named Ash, because she became part of our family during the Monument Fire. We had had to evacuate our house and her coat color looked like ashes.
I got to interact with Ash a little bit as a puppy, but then only saw her every four or five months since Bella and I had to go back to Flagstaff for school. She was quite the energetic puppy with flashing sharp teeth!
Without interaction from her person or much training, my grandma relegated her to an outside dog-she put a blanket outside for Ash to sleep on. If it was too cold then she slept in a crate by herself in the playroom.
With little interaction, rules, and direction, this super cute little ball of fuzz became quite the out of control terror.
She destroyed and chewed many things out of boredom and lack of exercise, stole food from people's plates in their hands, snatched food off the counters, harassed and chased our cats, treated people like play toys (she would run by and jump up and hard nip the person as she went by-playfully in her mind), had extreme resource guarding (guarding a person's plate from dogs sitting next to her, or even food behind closed doors in a pantry and from the other side of a large room),she loved to chase, herd, and tackle other dogs, she did not respect other dogs' signals and any correction from another dog could escalate into a fight from her end, and she wasn't potty trained (as soon as she would come in the house, she would pee on the carpets). She chased, killed, and ate small animals-lizards, rodents, and birds. She didn't know her name "Ash;" she thought her name was a kissy-noise and only responded to that.
Her hair had never been groomed and was severely matted behind the ears. The first time I brushed her I almost resorted to cutting off the matted ear hair, though managed to brush it out without doing so.
Almost at her wit's end and having suffered multiple bruises from the pup's inappropriate behavior, my grandma was going to re-home Ash and find a ranch for her to live on but my sibling said though she couldn't go to college as they'd be living on campus, she was still wanted. I said I'd take her until after the college was completed. So she came to Flagstaff with Bella and me in the Fall of 2012.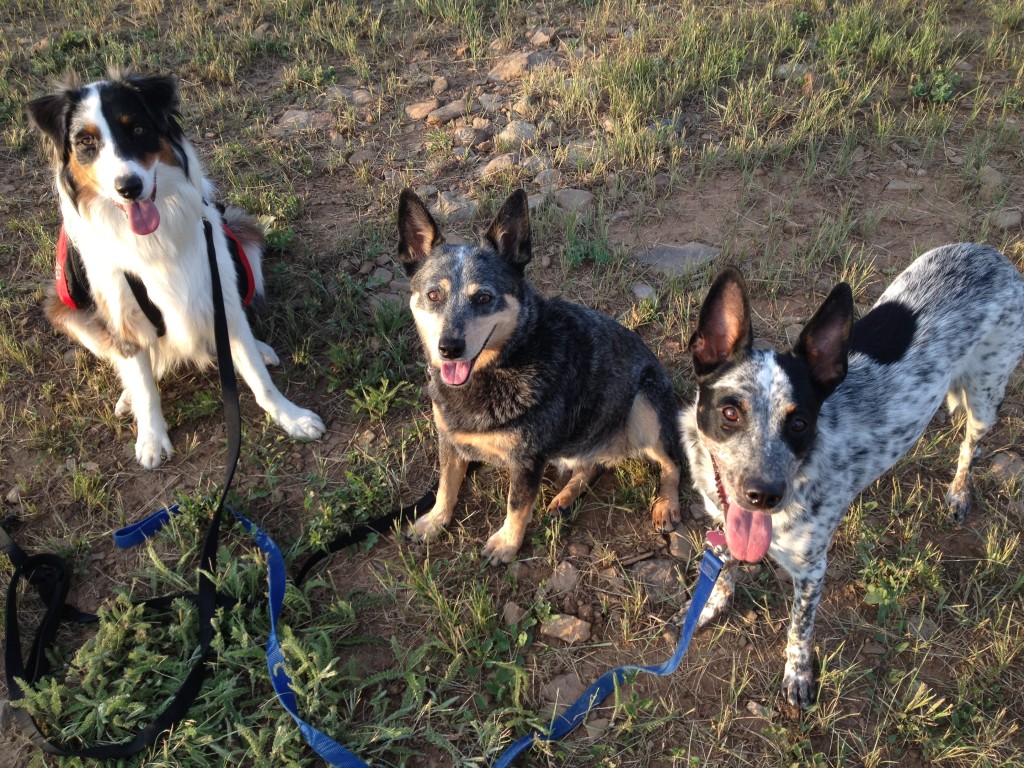 She joined Bella and me on our adventures-from camping to walks in the forest to Yappy Hours and fostering. She joined us in learning tricks, our photo taking, studio training, practicing Agility with a local club, and a little Frisbee.
Training was intermittent-especially after Kronos joined the family in the Winter of that same year Terra came up to Flagstaff with Bella and me. And yet Terra has come so far. She has had her first professional photo shoot and traveled across the country with me for BlogPaws in Tennessee. She's achieved her Canine Good Citizen and Advanced Trick Dog Titles. She's attended Kyra Sundance's Do More With Your Dog Trick Training Workshop and loves working for food-she is extremely food driven and will work with anyone who has food.
Terra is a sassy diva, high prey drive, high energy, bossy, and independent girl although she loves giving people kisses.