Totally Terra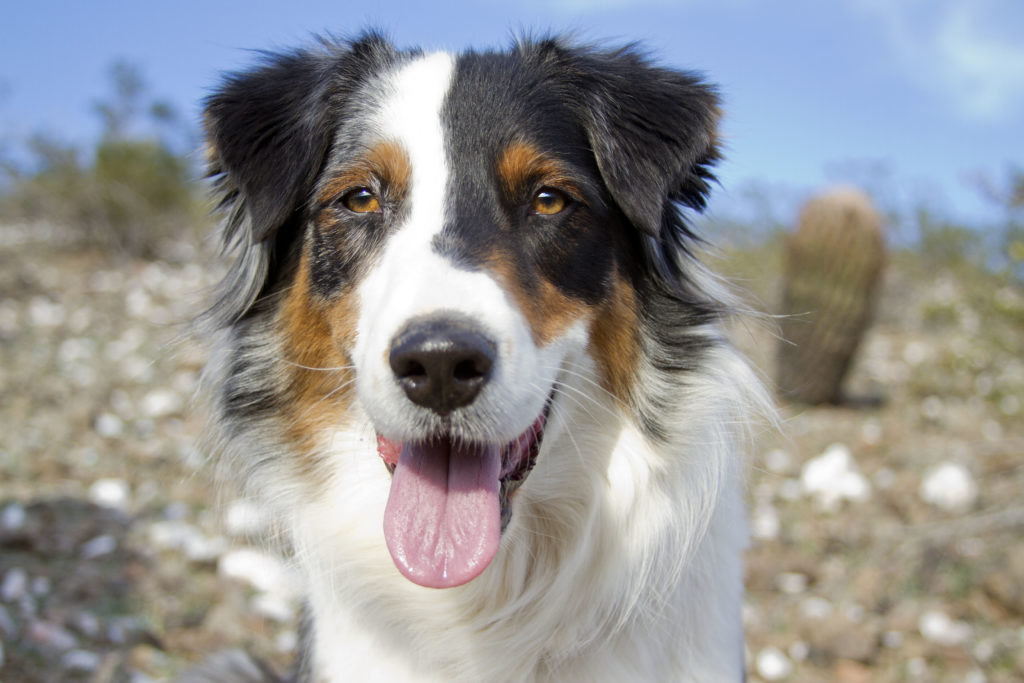 Breed: Australian Shepherd
Age: 8 years
Color: Tri-Split face Blue Merle
Name Meaning: Earth
Zodiac Sign: Aries
Birthday: March 29th, 2011
Color: Tri Split face Blue Merle
Name Meaning: "Earth" in Latin; named after the Teen Titans character Terra
Nicknames: Tiara, Tiramisu, Ter, Taro, TaroBean
Favorite Toys: Stuffed toys, Tug Ropes, Frisbees, Balloons
Favorite Foods: Sojos Simply Lamb Treats, Rawhides, RedBarn canned food, Bully Sticks, Nylabone Healthy Edibles, Cow Hooves
Favorite Activities: Learning Tricks, Agility, Chase, Tug, Keep-a-way, herding, running, biking
Dislikes: Water being sprayed at her face (no hose-chasing for Terra!)
Titles:
NTD (Novice Trick Dog)
ATD (Advanced Trick Dog)
CGC (Canine Good Citizen)
Publications:
2013 Online Gallery of the Bark-Smiling Dogs

2015 Fido Friendly Magazine's TongueOut Calendar Cover
Achievements:
Background:
Terra joined our family as a puppy around 8 weeks old. She came from JailHouse Aussies. Her Dam was Scarlet and her Sire was Justin.
My brother wanted a dog and we met the breeder in Tombstone. There were two girls left-one named Tara and the other named Bella. My brother chose the one named Tara. He named her Ash, because she became part of our family during the Monument Fire where we had to evacuate our house and he said her coat color looked like ashes.