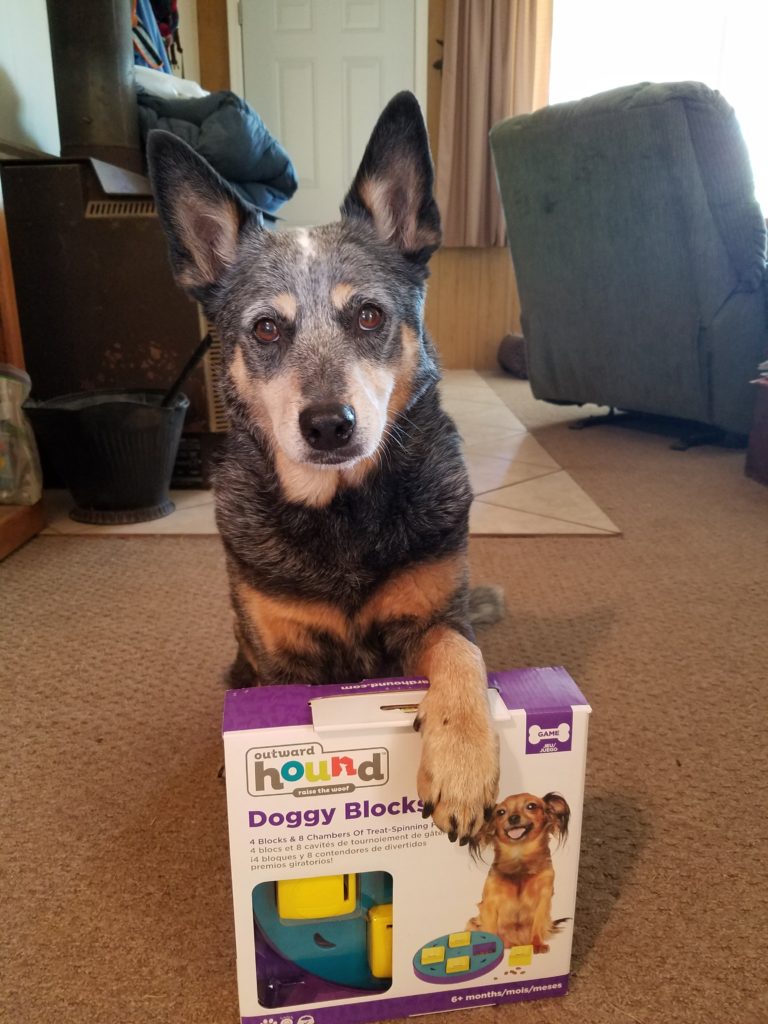 Puzzles provide great mental stimulation for your dog and are quick and easy to prepare for mealtimes. We have a variety of puzzles to challenge our minds and keep things interesting. We were sent the Doggy Block puzzle toy from Chewy.com created by Outward Hound. This puzzle has four square chambers and four smaller round chambers inside with four yellow blocks. The yellow blocks have to be removed before the smaller food areas are reached.
To start with, you take out all of the yellow blocks and then fill the chambers with food or treats. For pups new to puzzles, it's best to fill all of the chambers so they are kept engaged and rewarded. You can later make the puzzle more difficult by only putting food in the circle chambers or in just a few of the holes.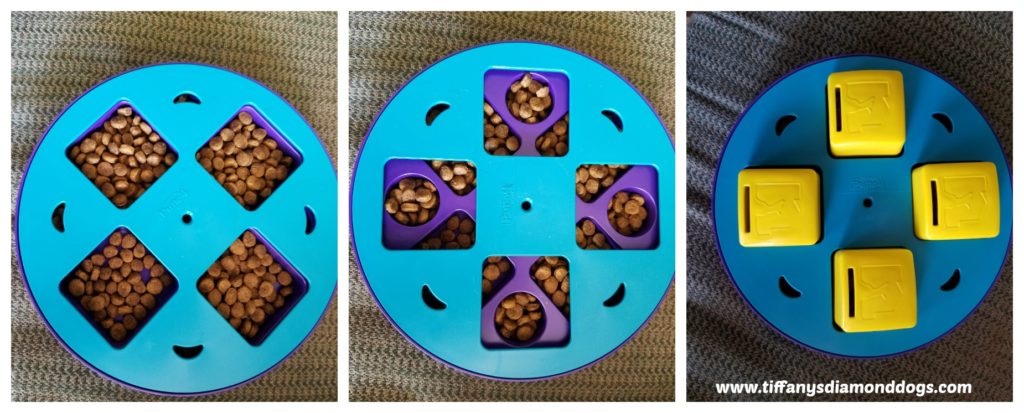 Once the puzzle is prepared give it to your dog and watch them think and work at getting the food out. If your dog is not familiar with puzzles, you may have to help them by putting some food in an open chamber and encouraging them to get it. Work up from there. Your dog will begin to try to solve the puzzle and figure it out on his or her own eventually.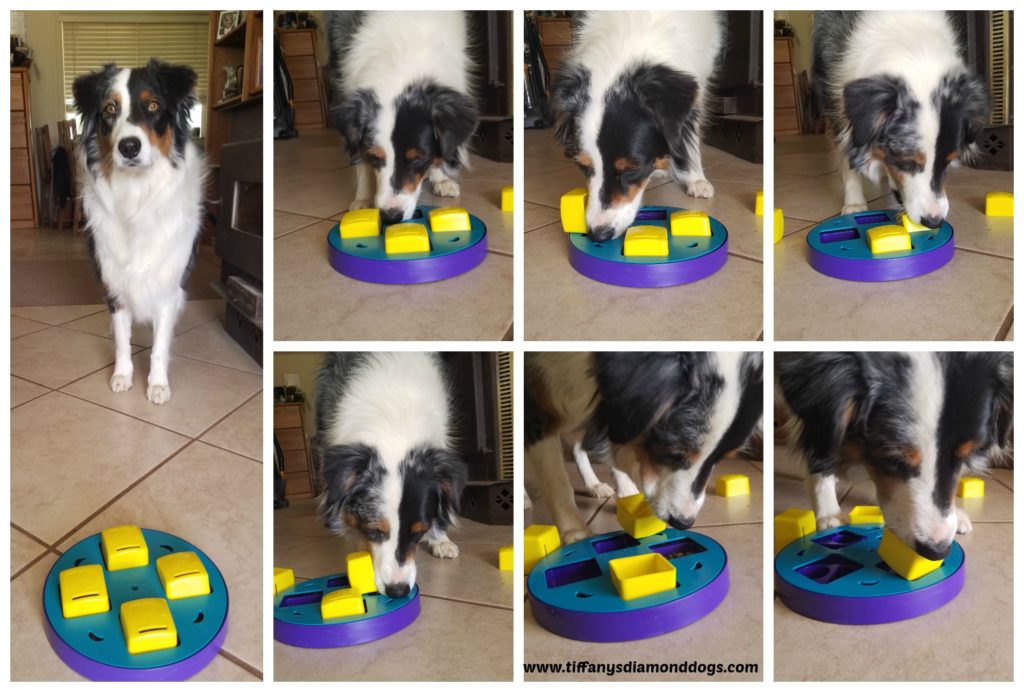 Terra is familiar with these kinds of puzzles and had all of her food out pretty quickly. If you want to tire your pup out mentally, you can give the normal dry food in a puzzle or food toy. It's definitely more interesting for your pup as they have to forage for their food. And the puzzles keep your pup's mind sharp because it engages and challenges them. Much more interesting than simply eating the dry food out of a dog food bowl!