This is the second post in a three part series featuring various RedBarn Inc.'s Premium Pet Products. RedBarn offers edible rawhide with fillings in different shapes and flavors. One shape is a waffle shape with a maple filling called a Roofle, and the other one is a bone shape with two filling flavors in each bone indent.
The Filled Bone Rawhides comes in two flavors-Peanut Butter and Jelly and Ham and Cheese. The two flavors are split on different sides and encased by the rawhide.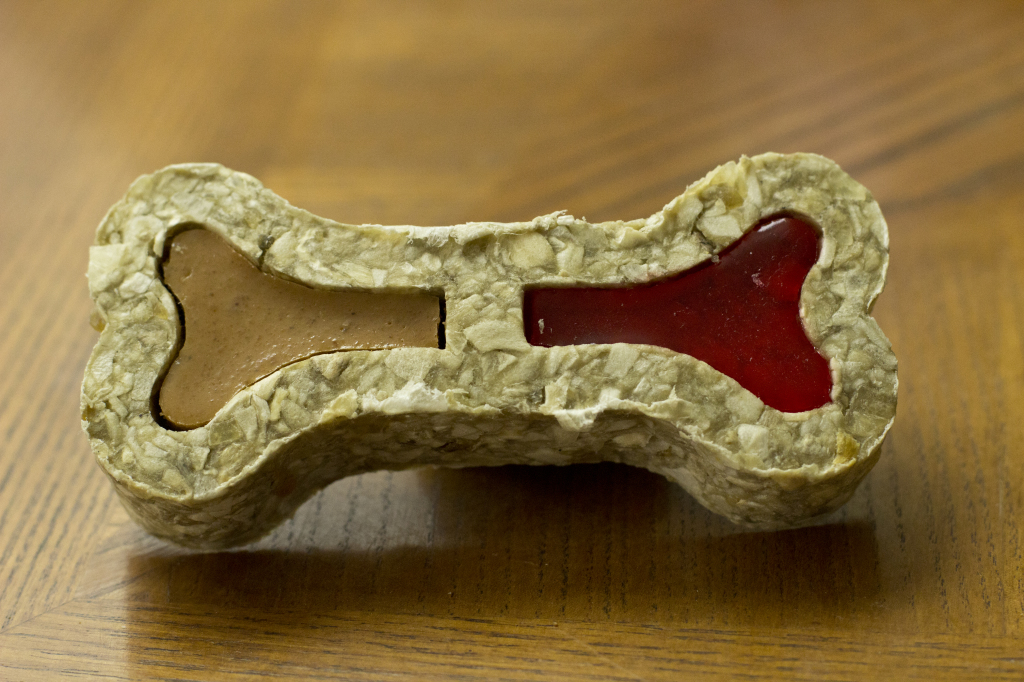 The Roofle is an adorable waffle shape with a sweet-smelling maple filling. It looks like a real waffle with the squares! And I absolutely love the adorable and creative name of a Roofle.
Bella, Terra, and Kronos didn't really care about the creative and cute name, although they definitely enjoyed the Roofle treat!
Made in USA
Real Maple Syrup
ARV individually: $2.91
Made in USA
Ham and Cheese filling or Peanut Butter and Jelly filling
ARV individually: $4.32
You can check out RedBarn's website to view their products and find out more about them, or check them out on Facebook and Twitter.
Now onto the Giveaway to win some RedBarn products for your pups.
Giveaway
Rules:
There will be 5 winners who will be chosen randomly via the Rafflecopter widget
Must be US Resident
Prize fulfillment will be from RedBarn Inc.
Disclaimer: Some links may be Affiliate links, and we were provided with compensation for this post. However, Tiffany's Diamond Dogs only shares information that we feel is relevant to our readers and that will benefit our readers.