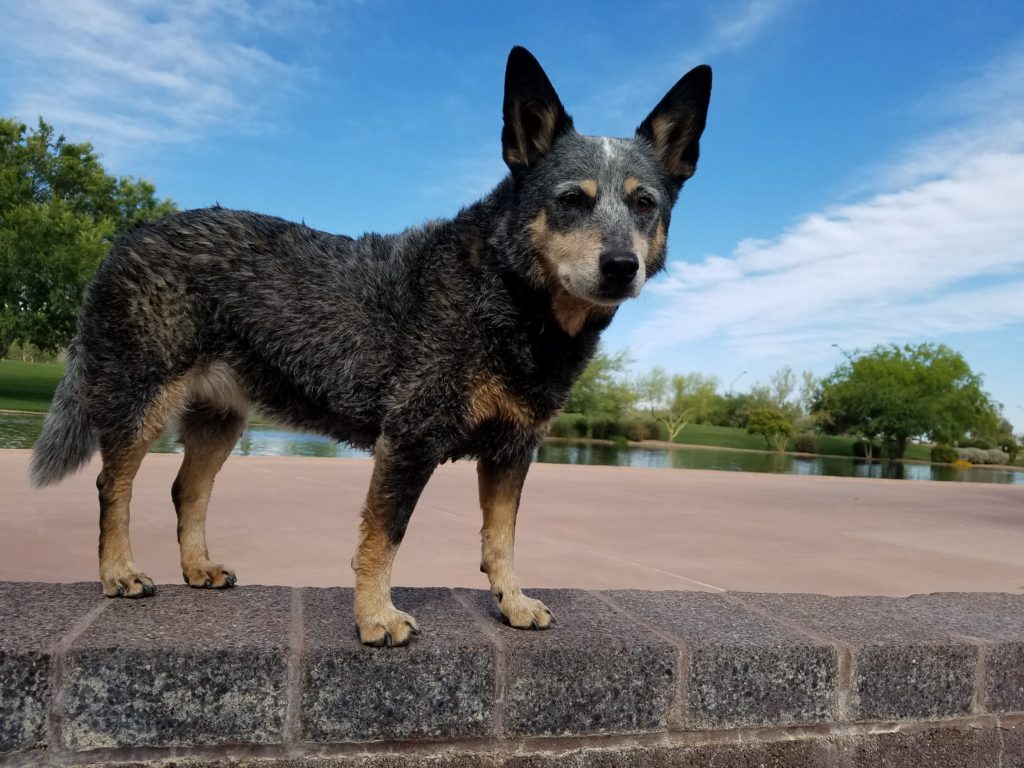 As dogs get older it is especially important to pay attention to their joints. While I want to deny Bella is aging and I still call her my puppy, her back legs have gotten weaker and she's showing signs of arthritis. I keep her at a healthy weight because I want her to live as long as possible and removing extra weight takes undue strain off her joints. We also do some exercises to target her hind legs and engage her muscles. But health begins inside with what you put in the body that is converted into energy, and we are still learning about nutrition and supplementation for a healthy diet.
The three supplements which are commonly used to help dog joints are:
Glucosamine
Chrondrotin
MSM (Methylsulfonylmethane)
These supplements decrease inflammation and ease pain and discomfort for your dog.
Nutramax offers a soft joint supplement called Cosequin DS.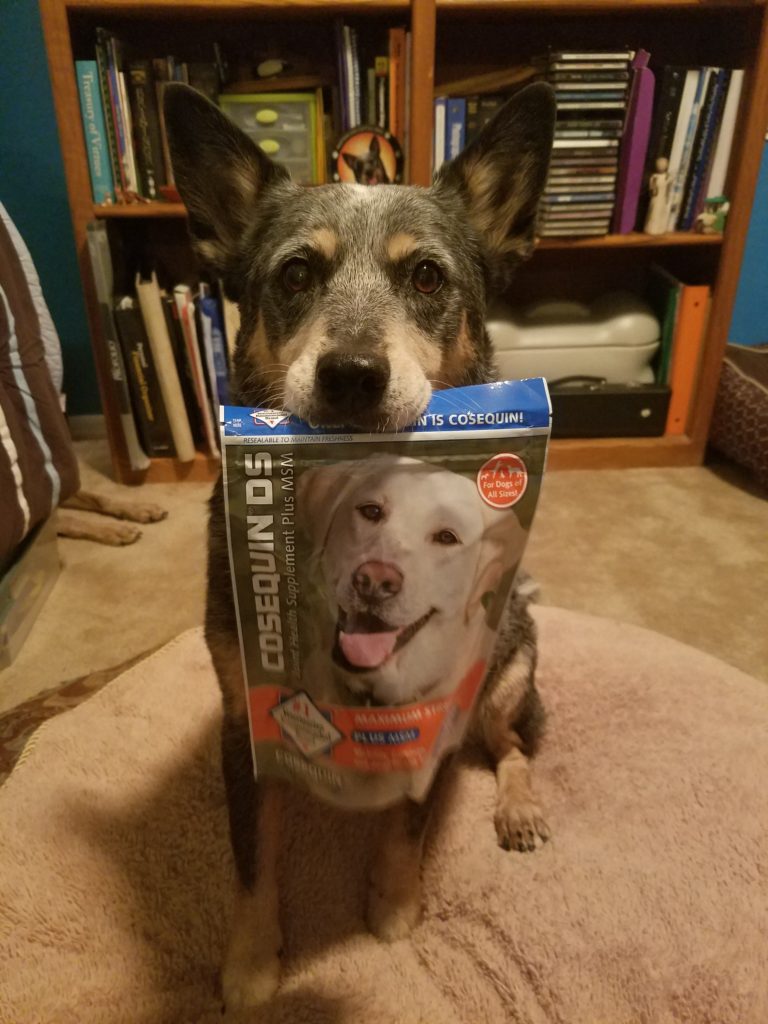 Ingredients:
Glucosamine Hydrochloride minimum (600 mg)
Methylsulfonylmethane (MSM) minimum (400 mg)
Sodium Chondroitin Sulfate (300 mg)
Glycerin
Starch
Natural Flavor
Vegetable oil
Silicon Dioxide
Mixed tocopherols (preservative)
Rosemary Extract
Green Tea Extract
The ARV on Chewy.com for 60 tablets is $33.99. There is also an option for 120 tablets which is $52.99.
What I liked about this supplement is that it is soft and easy to break up. Right now Bella is on the SoulFood, GreenMin, and Livton from Dr. Dobias. The Livton comes as a hard pill and the other two are powder which I mix into her food with some water. Sometimes she'll eat everything in her bowl but pills and capsules.
Bella gets two of the round tabs daily for the initial month and then she gets one daily after that. With the soft joint chew Bella was more than happy to do some tricks for it.
And she happily ate it up.
With how active Terra and Kronos are, we'll be looking into supplements for them too since it's probably better to start even young dogs early to protect their joints too.
Do you give your dog joint supplements? Do they prefer the soft chews, powder, or pills? What have you found that works?