A few years ago we coordinated a littermate reunion for Kronos's siblings. All pups were adopted from Arizona Cattle Dog Rescue and all the adopters live in Arizona. We got together to let the pups meet after having not seen each other since they were pups with their mom. We met at a dog park to start with, but as all the pups are a little more reserved and did not appreciate having the rambunctious and rude 'dog park only' dogs in their faces, we decided to relocate. We ended up going to one of the people's houses in Tucson and had our BBQ there. The dogs swam in the pool, ran around together, and played while the people chatted about the pups and ate.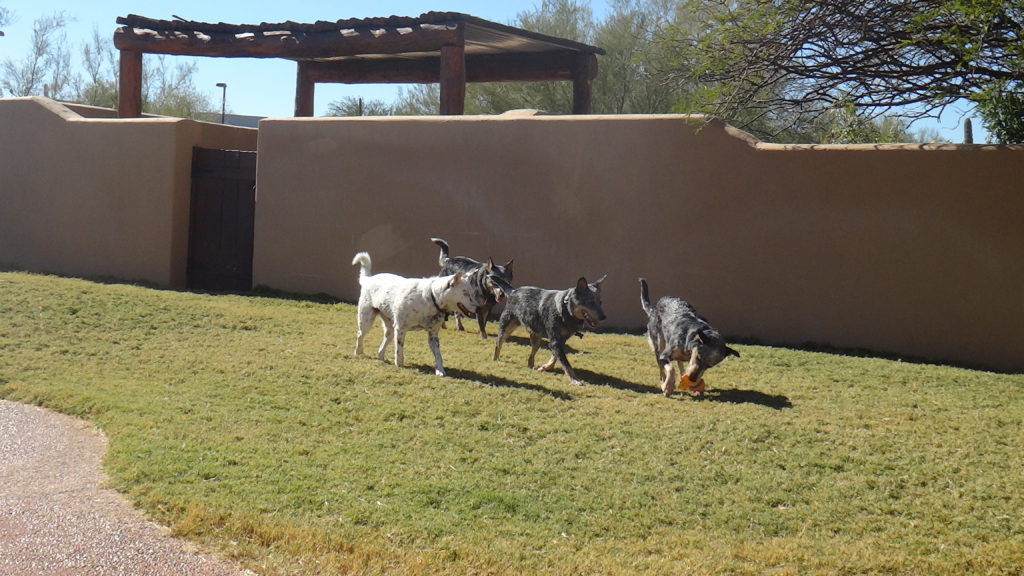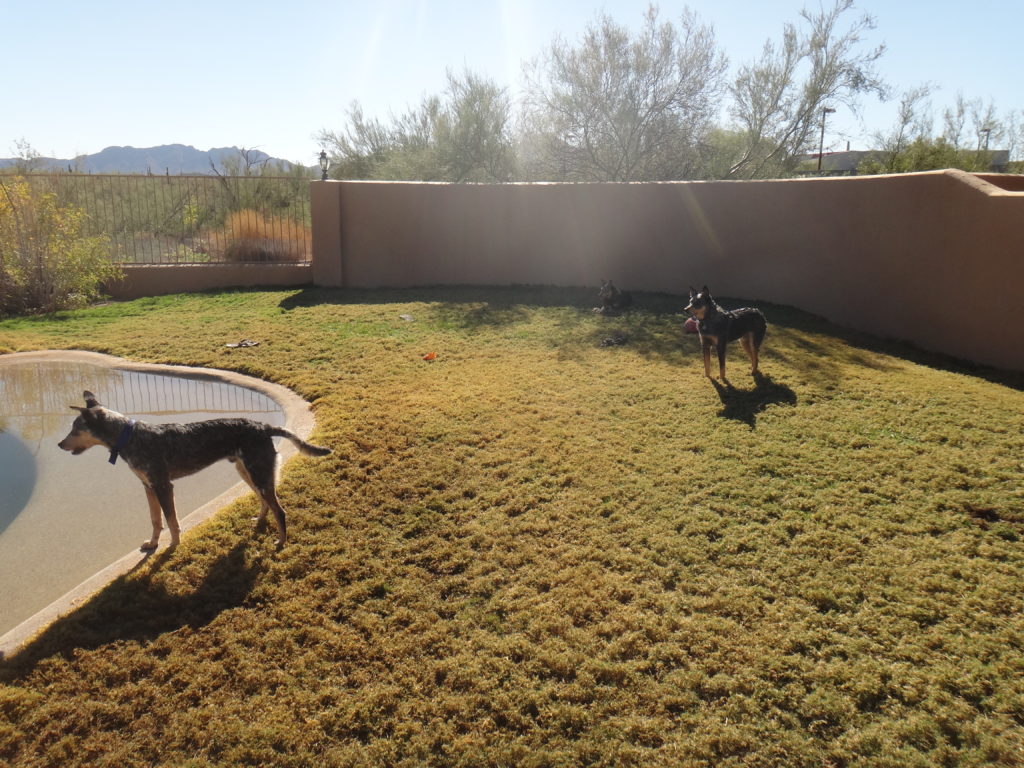 This year we had another littermate reunion and met in Northern Arizona to get out of the heat. Sadly only three pups out of the six were able to meet up, but we'll have to do another get together again.
We met at Cado's cabin and went to a nearby lake. The dogs saw cows, swam, and hiked. Cado had a blast fetching a stick in the water, Kronos was thrilled jumping into the water, and TC spent most of her time hunting lizards in the rocks.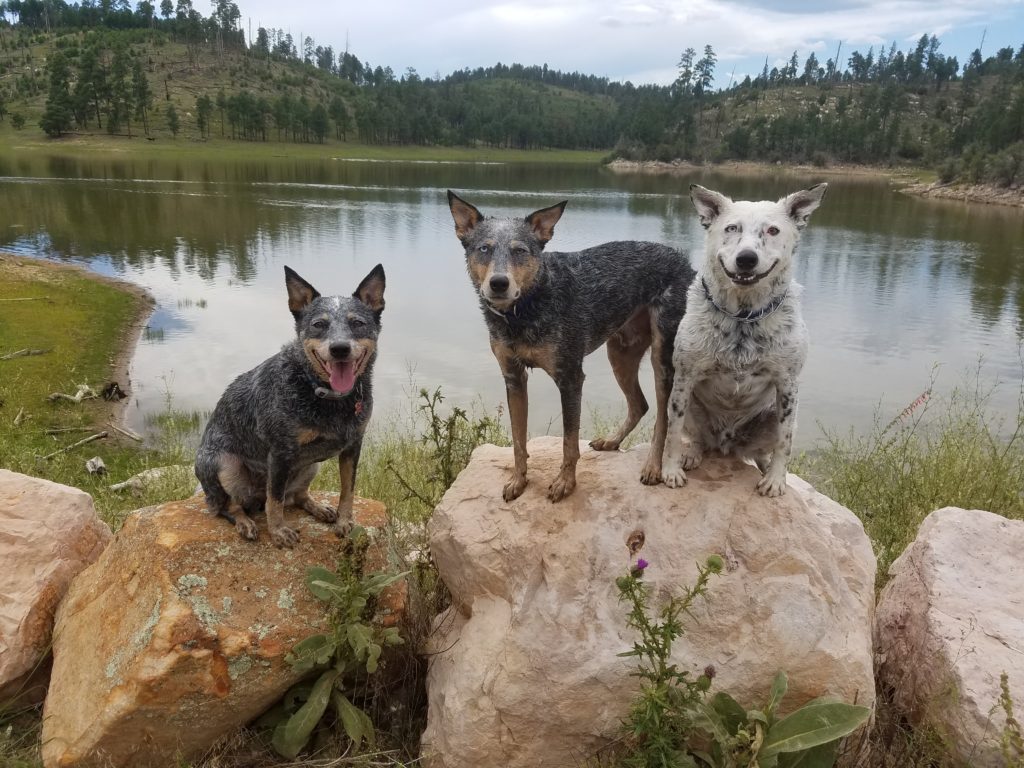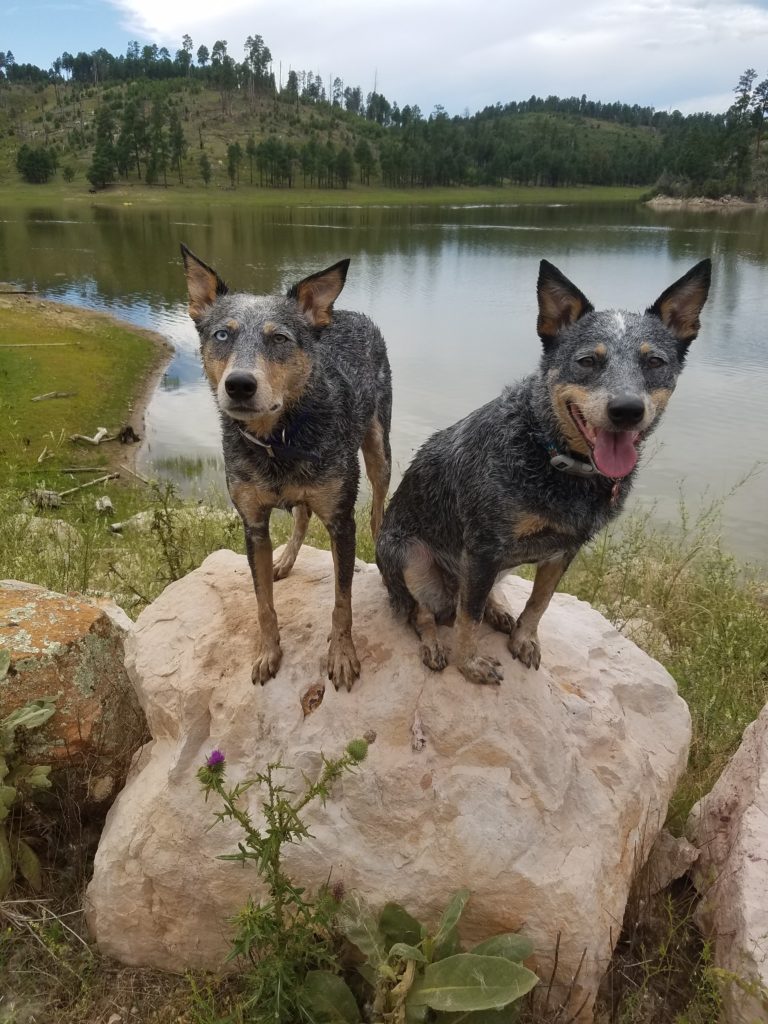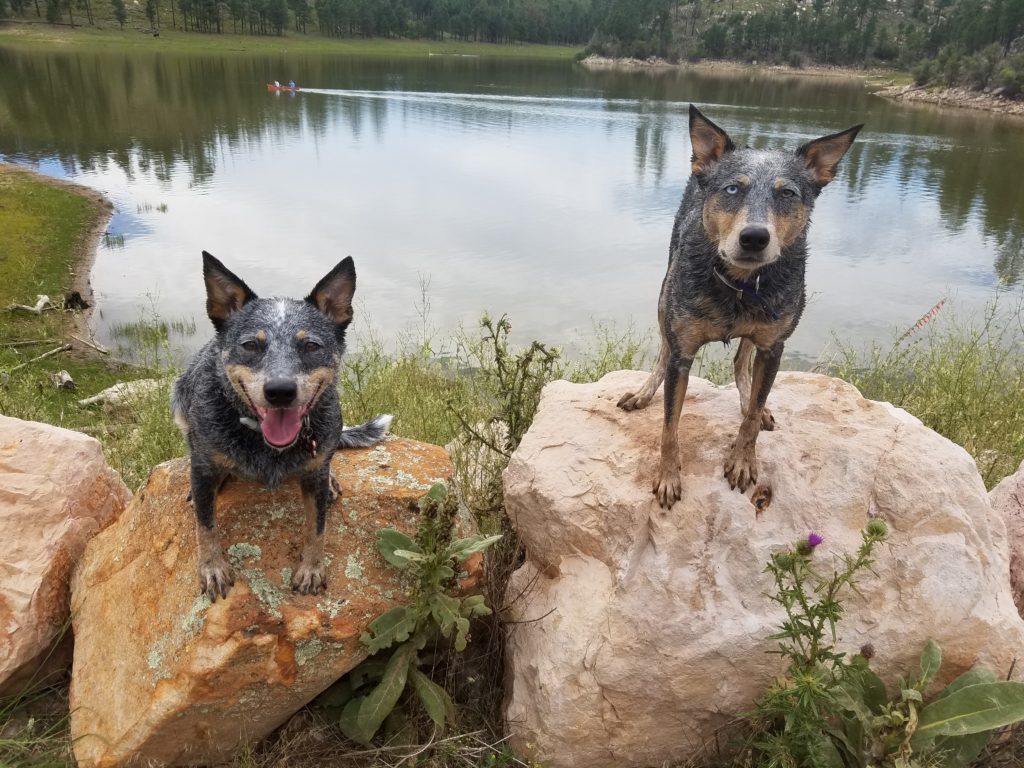 Kronos enjoyed rolling in the cow poop and we even met another Heeler at the lake. After some playing we went back to Cado's cabin and had a BBQ. We played with the pups, did a few tricks, and everyone got treats. While it may not be very apparent in the pictures, the similarities between all the pups is incredibly noticeable in person. Their expressions, smiles, grins, body postures, and even sounds are similar. Cado sounds just like Kronos when he alerts, and TC and Kronos sit relaxed on their haunches (a lazy sit) the same way.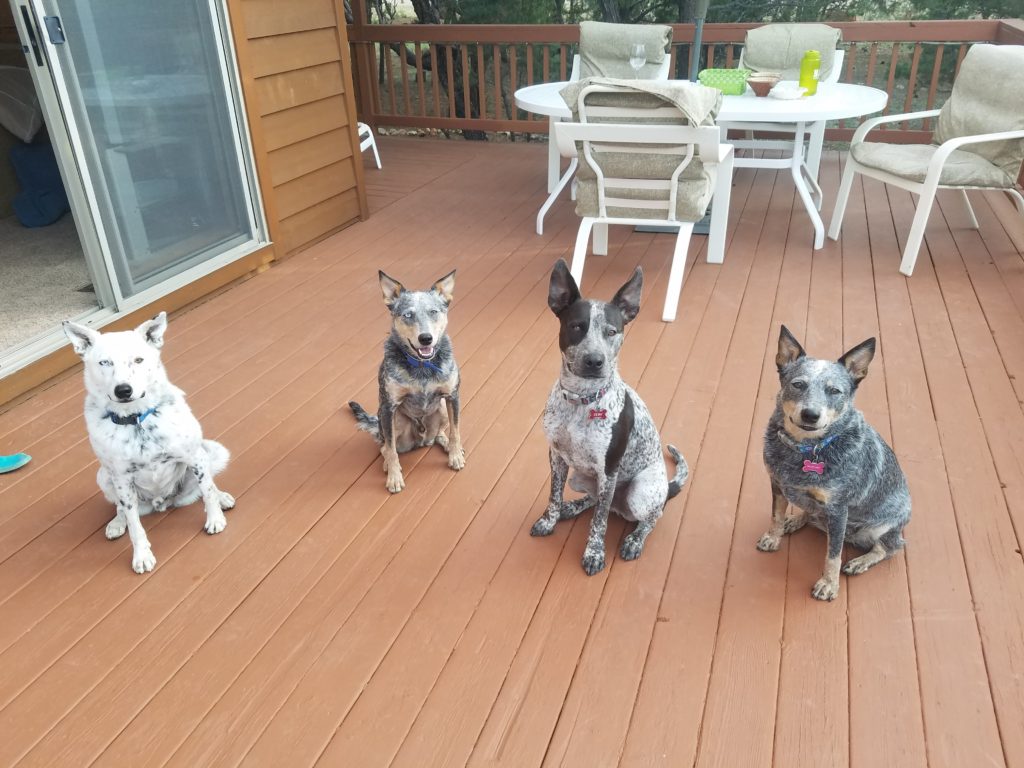 Cado and Kronos had social chewing time with some RedBarn Bully Slices before bed time. We stayed overnight before heading back down the hill the next morning. We enjoyed hanging with all the pups and people and are looking forward to the next get together or time the pups can hang out.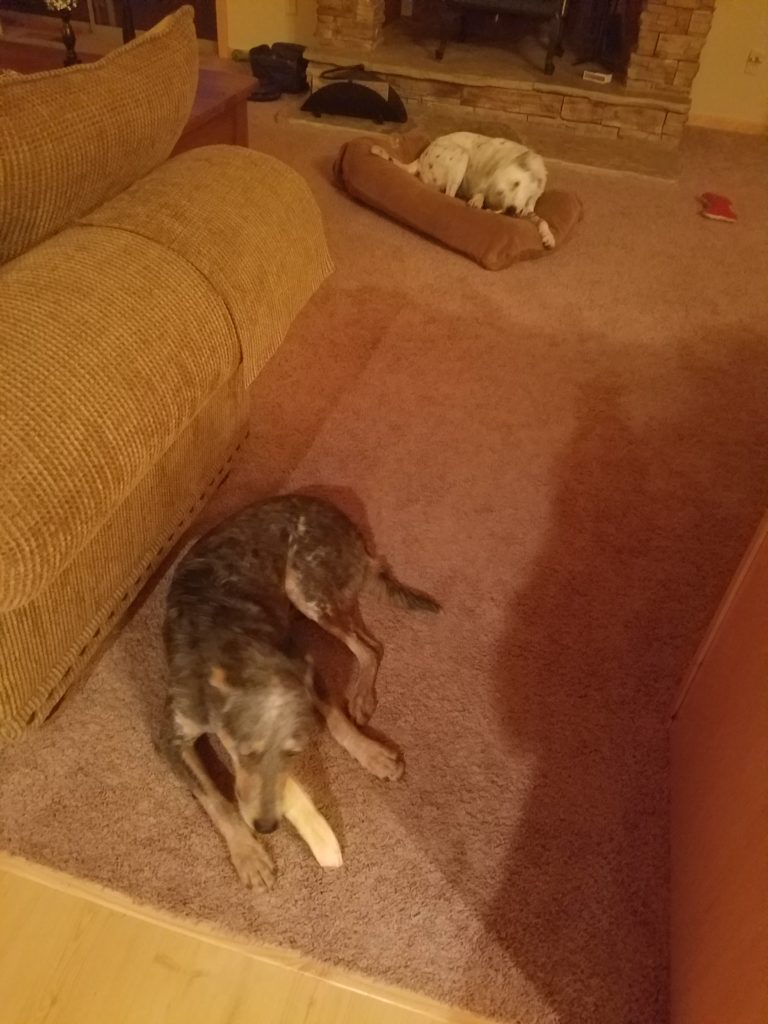 Please don't forget to keep voting for Kronos in the Arizona Foothills Magazine Cutest Dog Contest! ? He is in the ‪#‎bestdressed‬ category and only has to be in the TOP 5 to get to the next round which is determined by judges. ? VOTE here: http://bit.ly/2aErzJt Voting is open once per day until September 9th. Click on the link and use your FB account or email address to vote. Kronos sends puppy kisses to everyone who has been helping by voting for him. <3