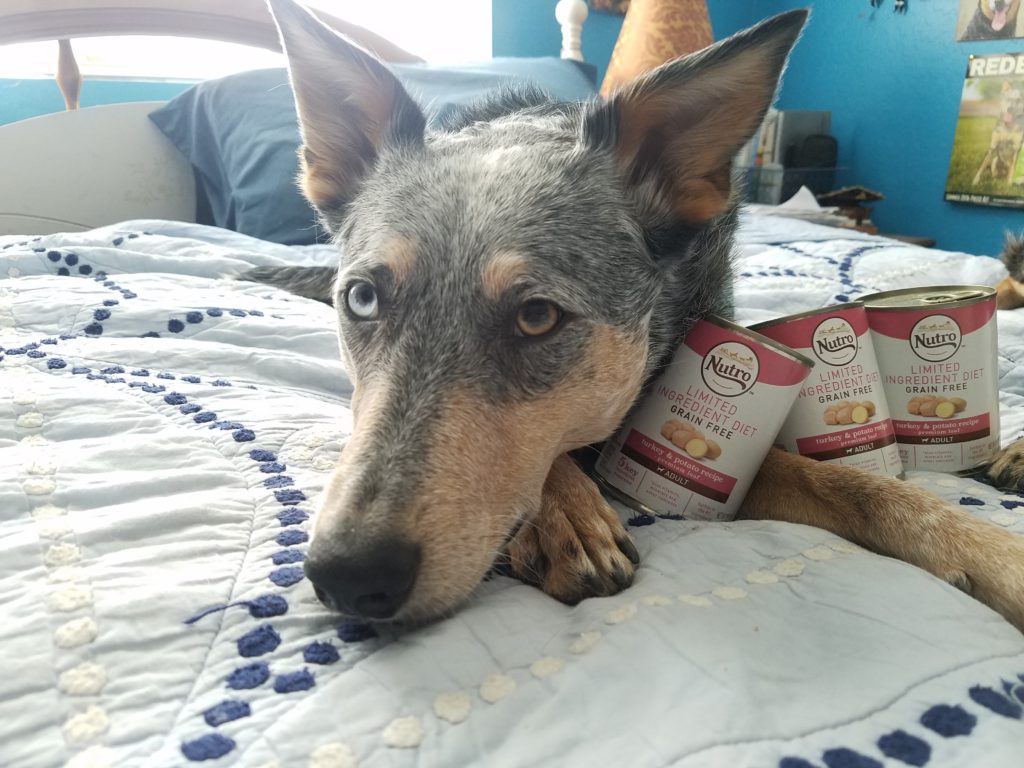 We recently tried Nutro's LID turkey and potato canned dog food. The ingredients are simplistic and my pups always enjoy having some tasty canned food for mealtime.
A little about Nutro's LID canned food:
U.S. farm-raised turkey
Made without grains, corn gluten meal, wheat, or soy protein.
Made with no artificial colors, flavors or preservatives.
ARV for a case of 12 on Chewy-$26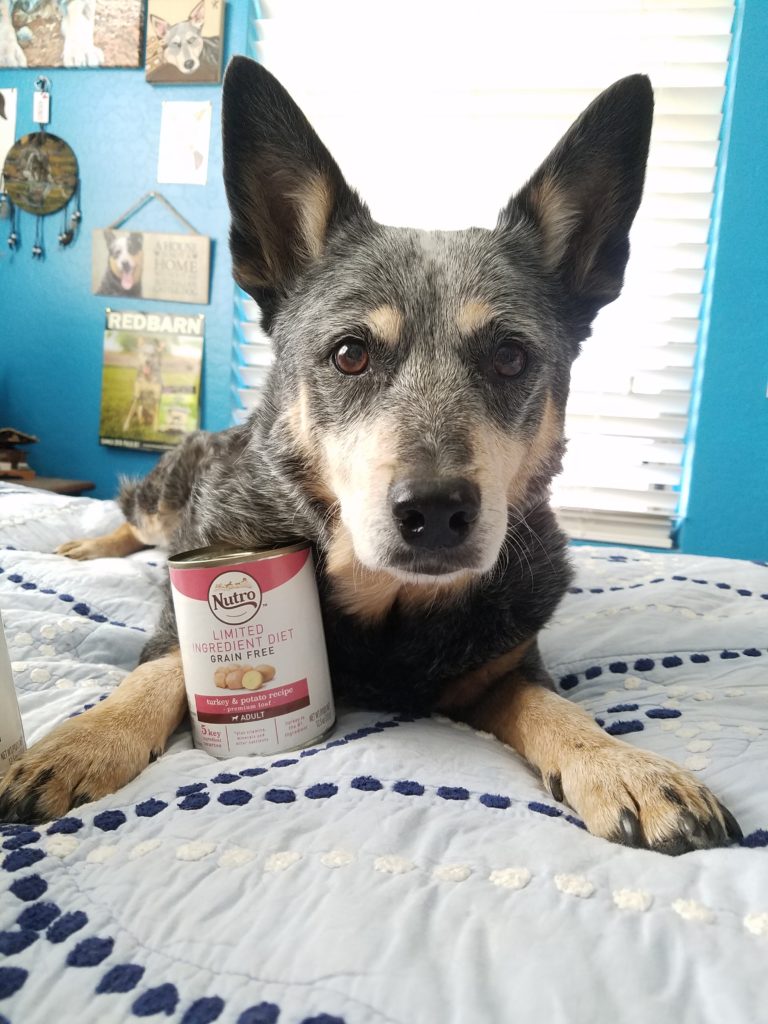 The wet food comes as a loaf, which is great for stuffing Kongs! The dense loafs are perfect to pack in, freeze, and then use for mealtime-Bella, Terra, and Kronos enjoy working to get the food and it tires them out.
We shared this food with some other pups, and it got two paws all the way around as they scarfed it down! All the pups approve of it, and I enjoy giving my pups food that I know is good for them.