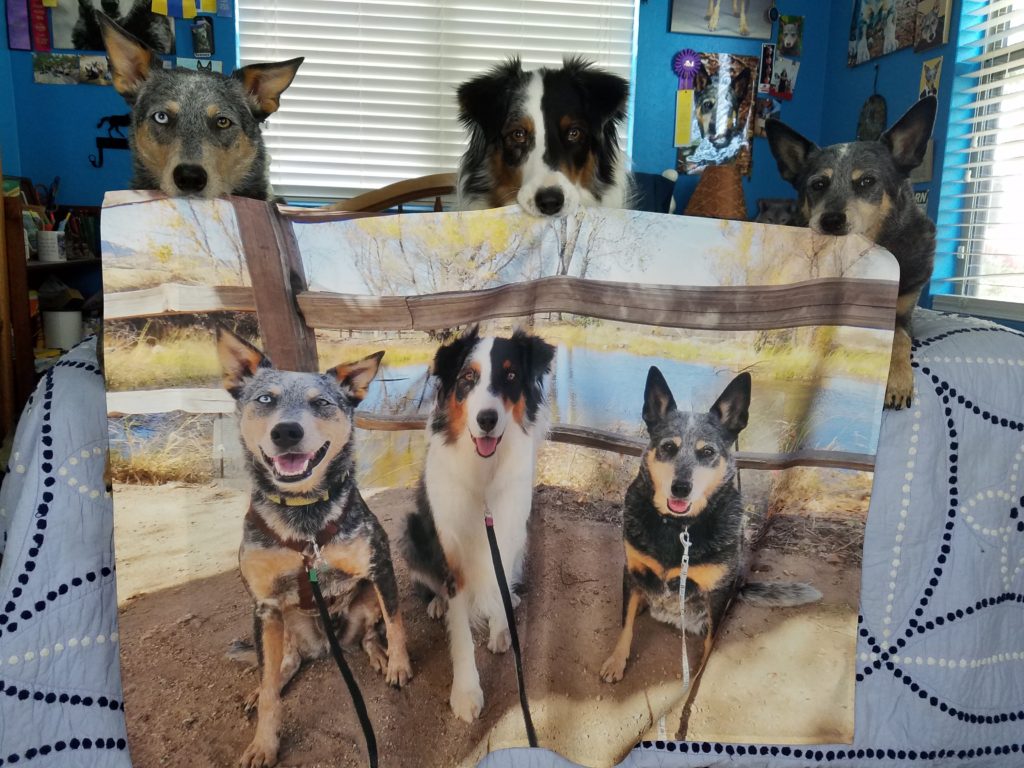 Eeeep! We received a Flagology flag. We LOVE how it turned out!
The flag size is a 28"x 40" house flag.
It is huge!
I couldn't decide whether to put Bella, Terra, or Kronos on the flag, so…I decided to do all three!
You choose a picture you like and can have it made into a flag, buy one of their pre-made flag designs, or design your own.
The online designing and ordering process was very simple and user friendly. And the customer service was efficient and helpful.
You can also add clip art, text, designs, and shapes, although I decided to do just a picture.