We were invited to a fellow blogger pup's birthday party and Bella spent the afternoon making new friends-canine and human. The theme was luau, and though we searched, we couldn't find anything hawaiian themed at the stores we checked. Sonic (the Border Collie) came decked out in a grass skirt and flower lei, and he was the only one who had dressed up.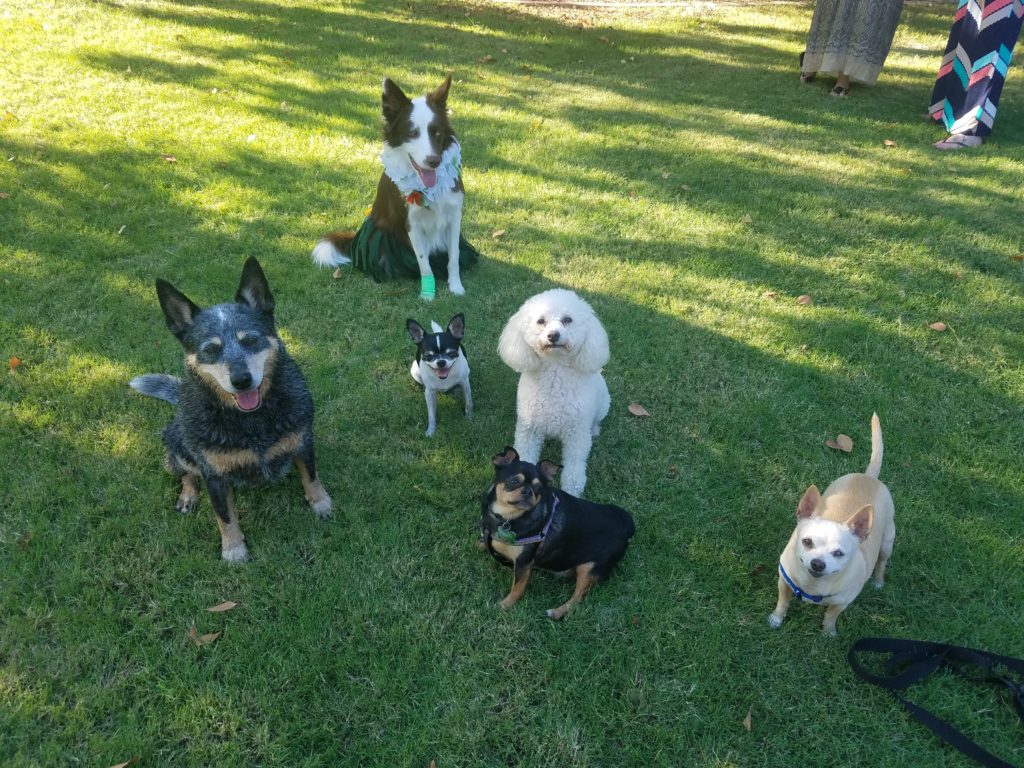 Wyston (Chihuahua and Birthday Boy) and Chloe (the Poodle) were the doggie hosts. Kenzie is the newest pup host and she is a bit fearful with dogs and people. She snapped at Bella and barked at her when we first came in and ran at her barking and snapping a few times while we were walking around the house. She spent most of the party in the bedroom, but came out once most of the dogs had left except for Bella and Sonic who gave her space. I gave Kenzie a few treats when she came up to me and she took them from my hand, but she was definitely not interested in being petted.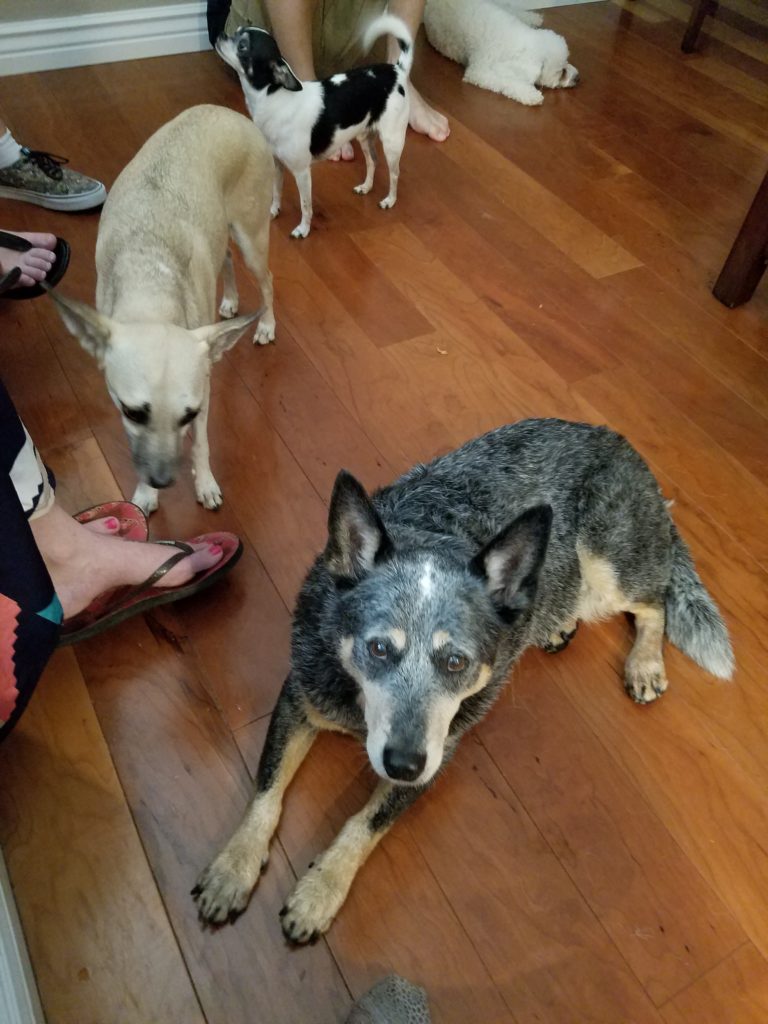 Amanda made a ton of delicious food and hosted the party at her new beautiful house she recently moved into.
The pool was open for people pups to swim, but none of the dogs who attended seemed to enjoy swimming besides Bella.
Matt swam with Bella, and he was the only person who swam. Sonic may have gone in, but he was on limited activity because of a hurt paw. Regardless, miss Bella had fun running around the pool and playing fetch with anyone who would throw her ball in.
This was Wynston's 5th birthday party, and there were quite a few people and about eleven dogs! The dogs explored the yard and even got some treats. And a few pups did the agility tunnel!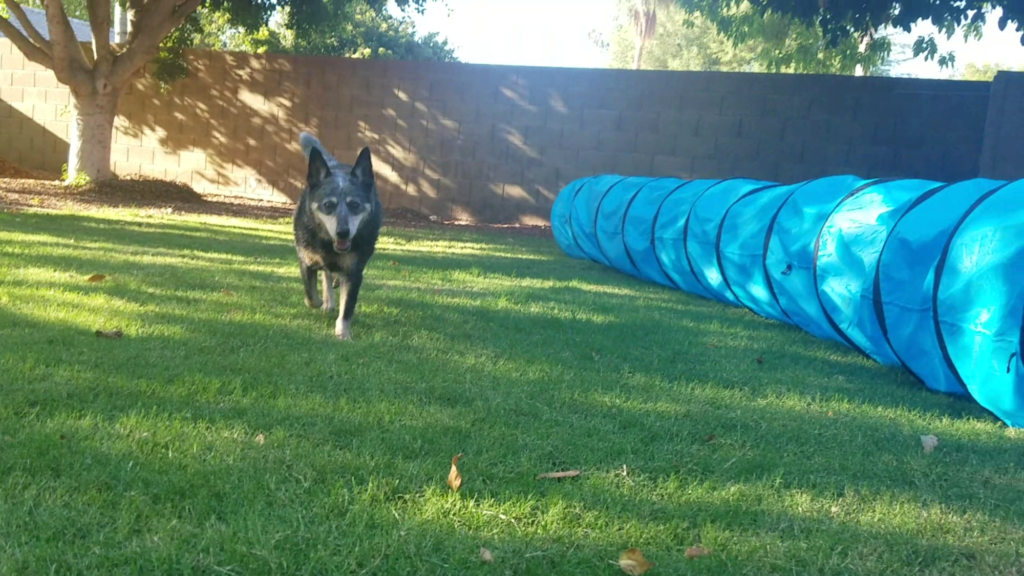 Bella really enjoyed her girl's day out with just the two of us. We've celebrated pup parties in the family, but this was the first doggie birthday party we've been to!
Attending the fun party made me want to put together something like this for my pups' birthdays! We generally do something to celebrate like go for a hike, each pup gets a present, cake, and goodies, and we donate to a non-profit. Kronos's birthday is coming up soon this fall, Bella's is in the winter and Terra's is in the spring. Now I'm thinking of putting together some kind of event to invite some friends to! While we don't have the house for hosting a real party yet, maybe a day swimming at the lake, hiking along the river, or reserving an agility facility for a couple of hours! If you're local in Phoenix, let me know so I can keep you updated on what we decide!