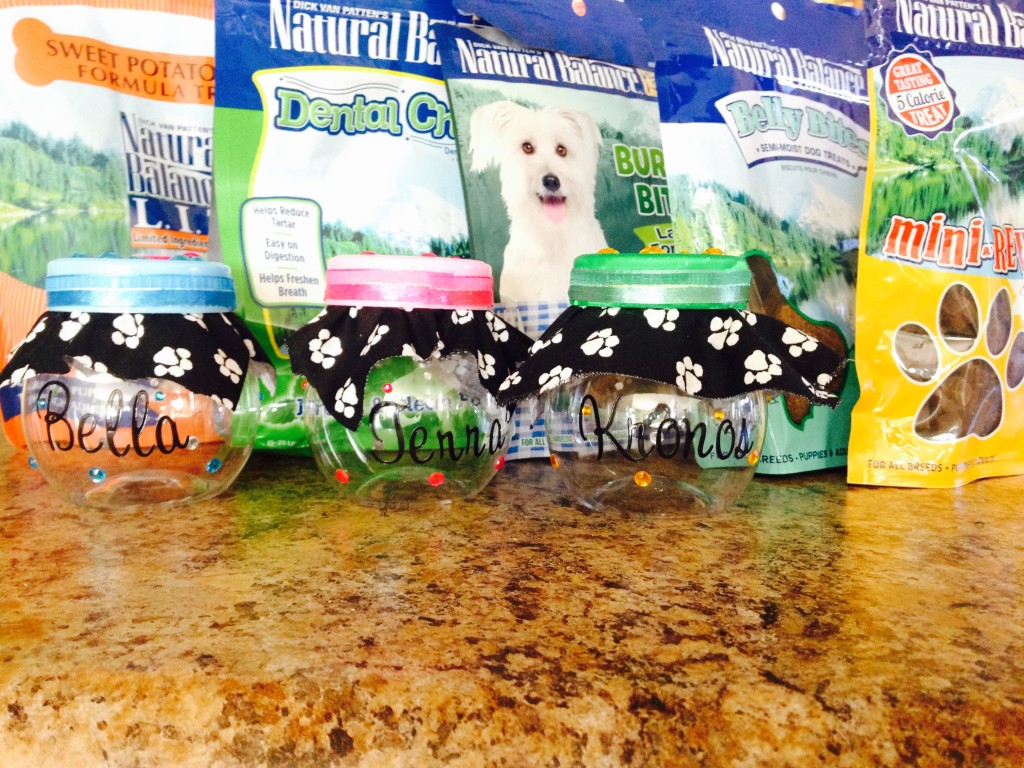 Tis the season and Christmas is right around the corner. Are you looking for a super simple, easy, and awesome gift idea?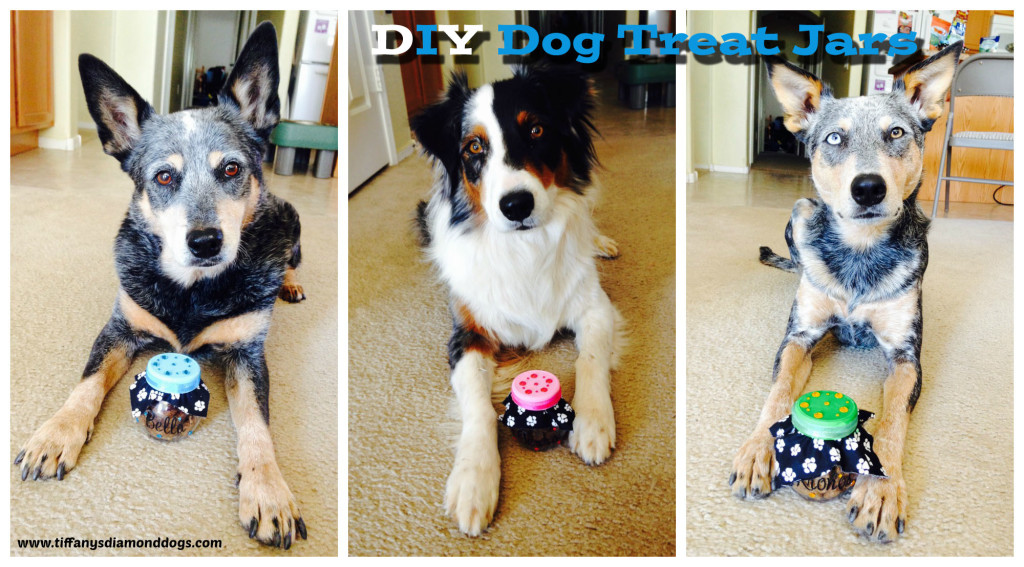 Try making a DIY personalized treat jar for your pup or dog-loving friend!
Bella, Terra, and Kronos generally share a treat jar, but there are times when one pup wins certain treats or is given special ones for a birthday present. To make the treats easier to differentiate, we made a treat jar for each pup. Individually, the treat jars and decorations were around $5, but since we decided to make three jars, it a little less than $20 to create.
Follow the directions below to make your own one-of-a-kind personalized treat jar!
What you will need: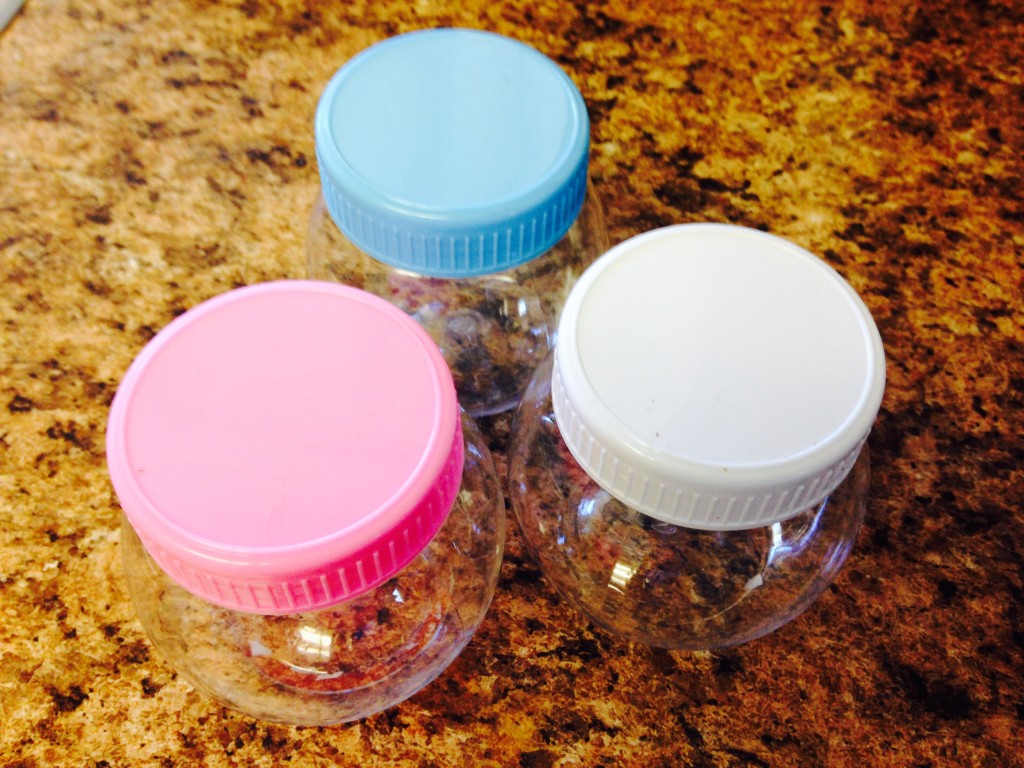 Decorations of your choice!
Decorations I used-
Colored ribbon
Alphabet stickers
Self-adhesive gems
Hot Glue Gun
Scissors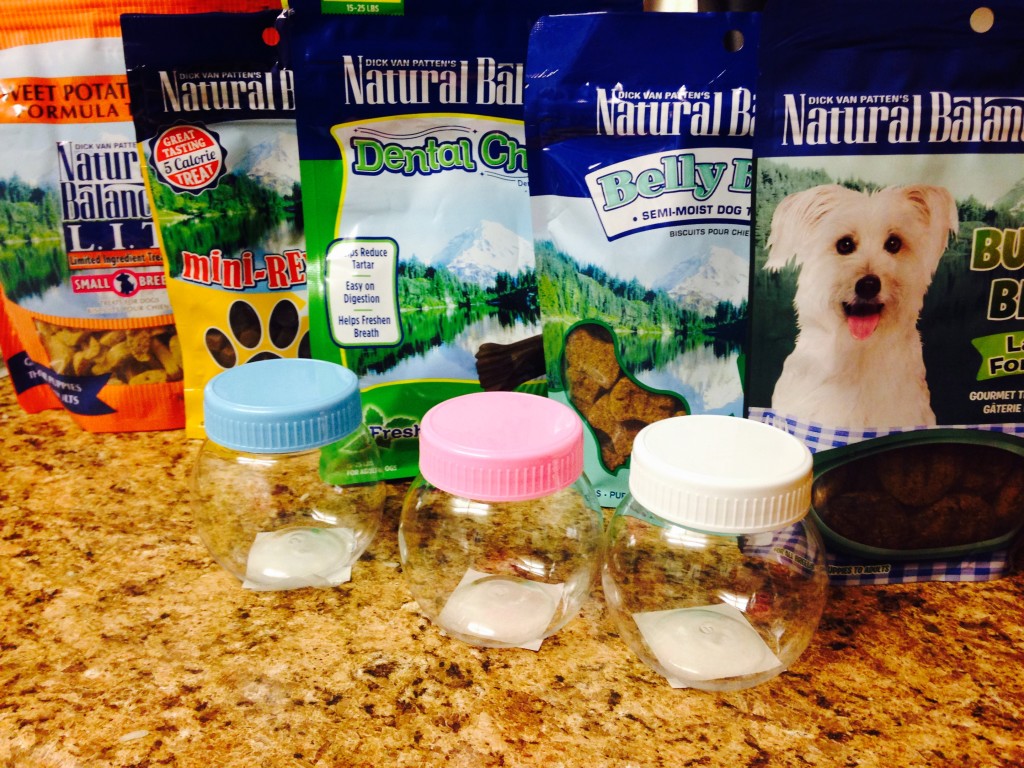 *Optional*
Colored spray paint
Patterned bandanna
How to make the treat jars:
1) *Optional
Prior to any decorating: spray or paint the white lid with your desired color. In our case, I used green for Kronos's jar.
2) Hot Glue the ribbon around the top of the jar. Gently hold for a few seconds. Cut off any excess and hot glue to secure the end.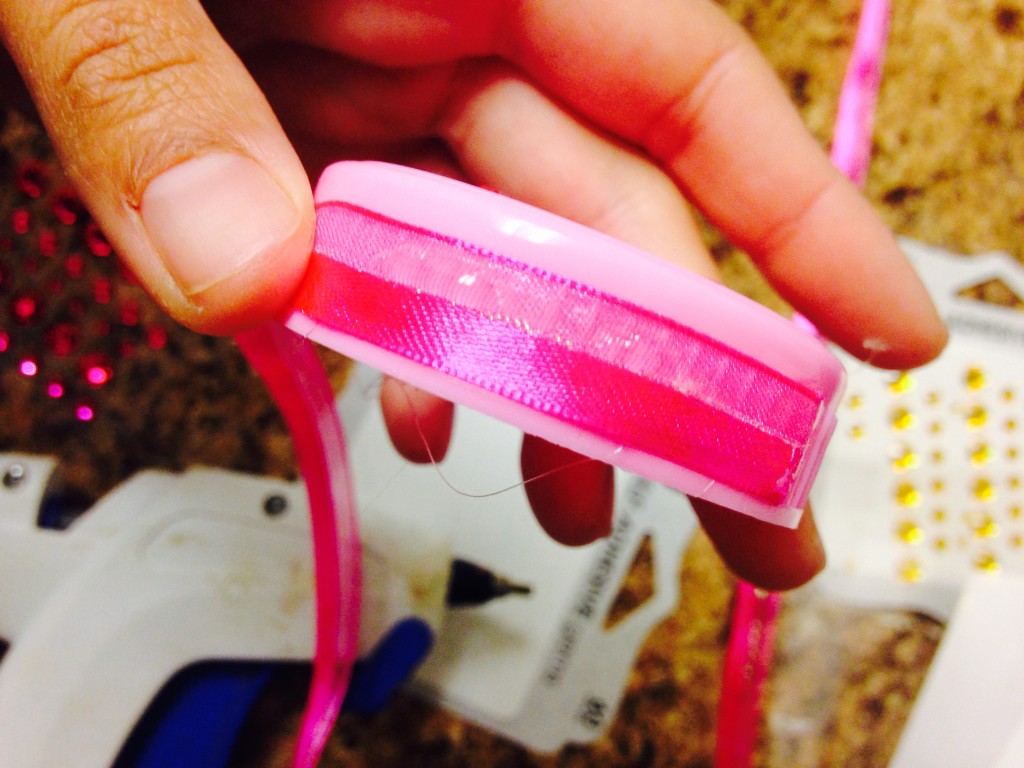 3) Decorate the sides with the self-adhesive gems in any desired pattern-I put the gems in a zig-zag around the sides.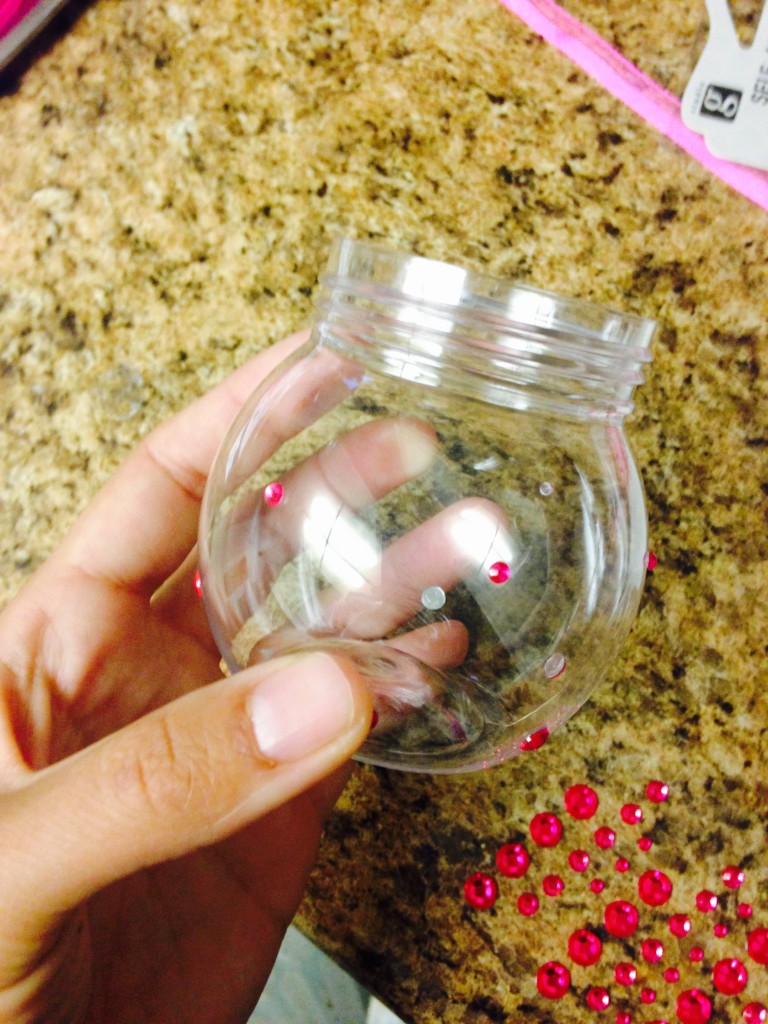 4) Personalize with text or your pup's name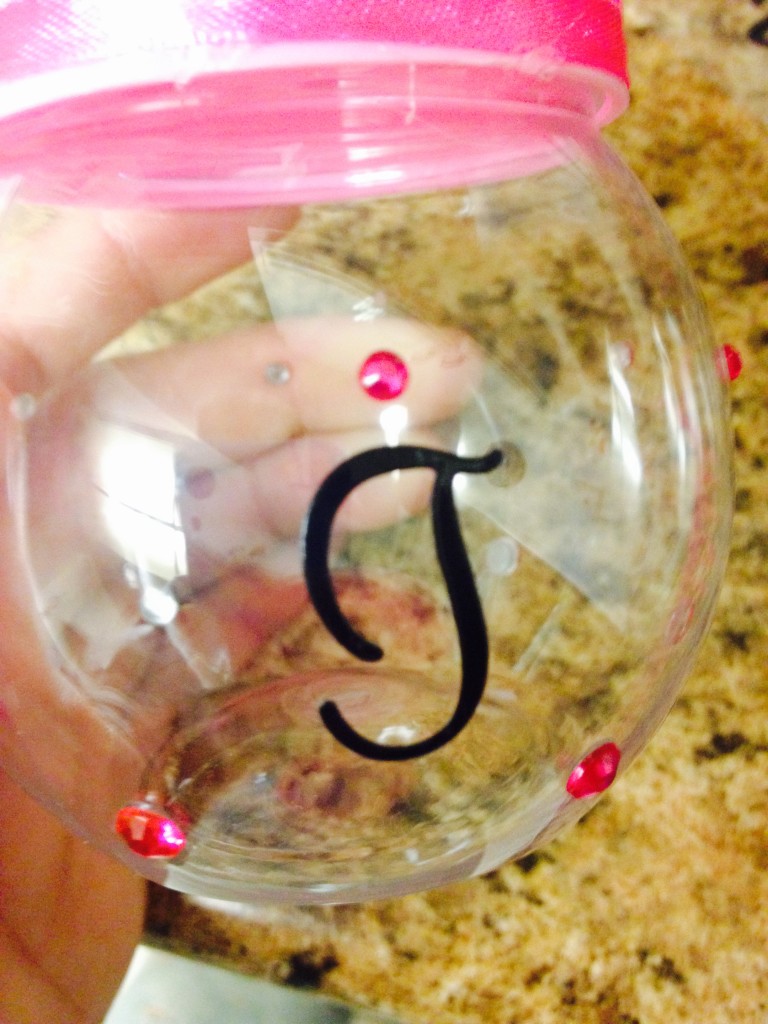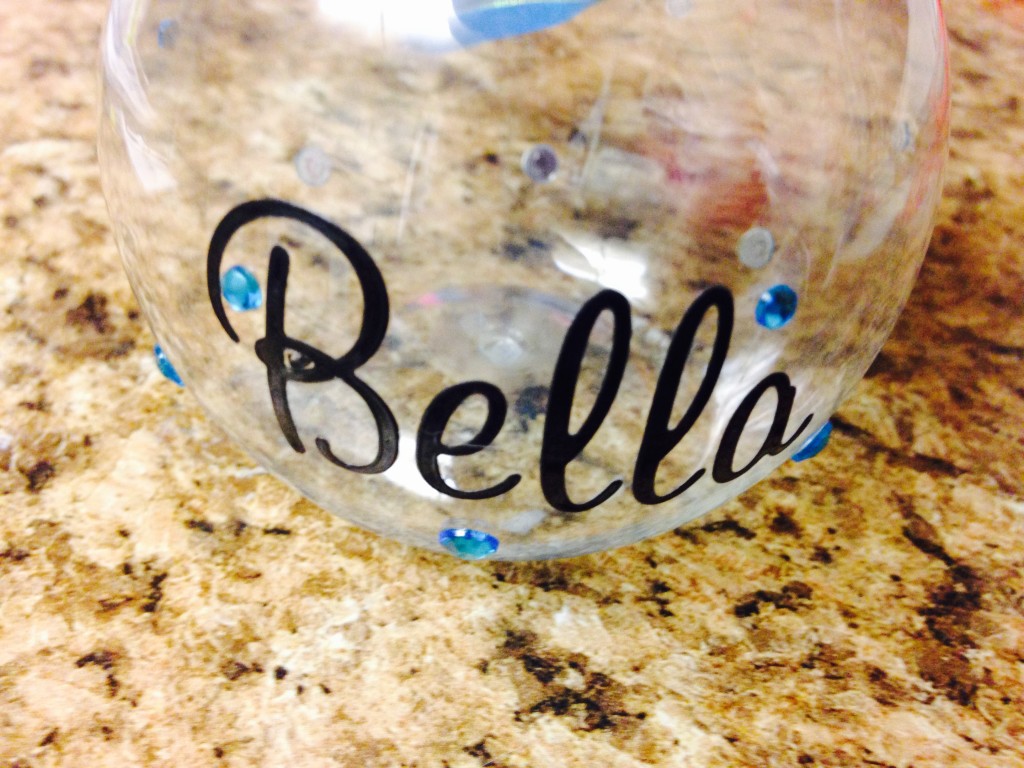 5) Add gems to the top of the jar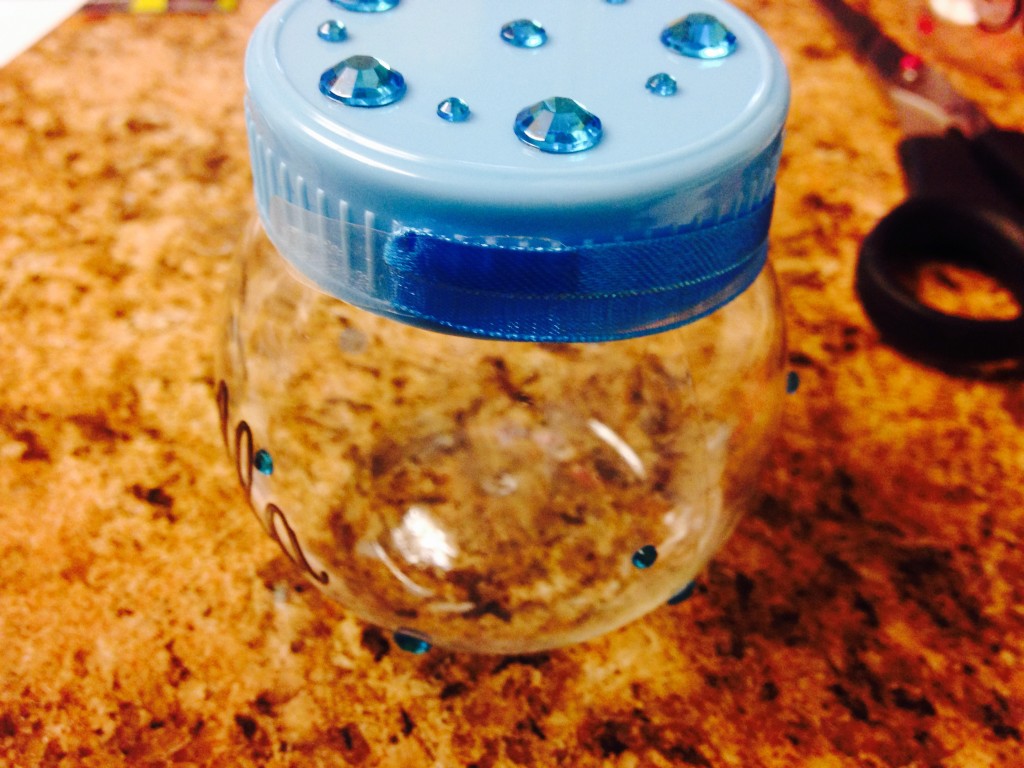 6) Cut out a square of patterned bandanna, hot glue underneath the lid, and voilà!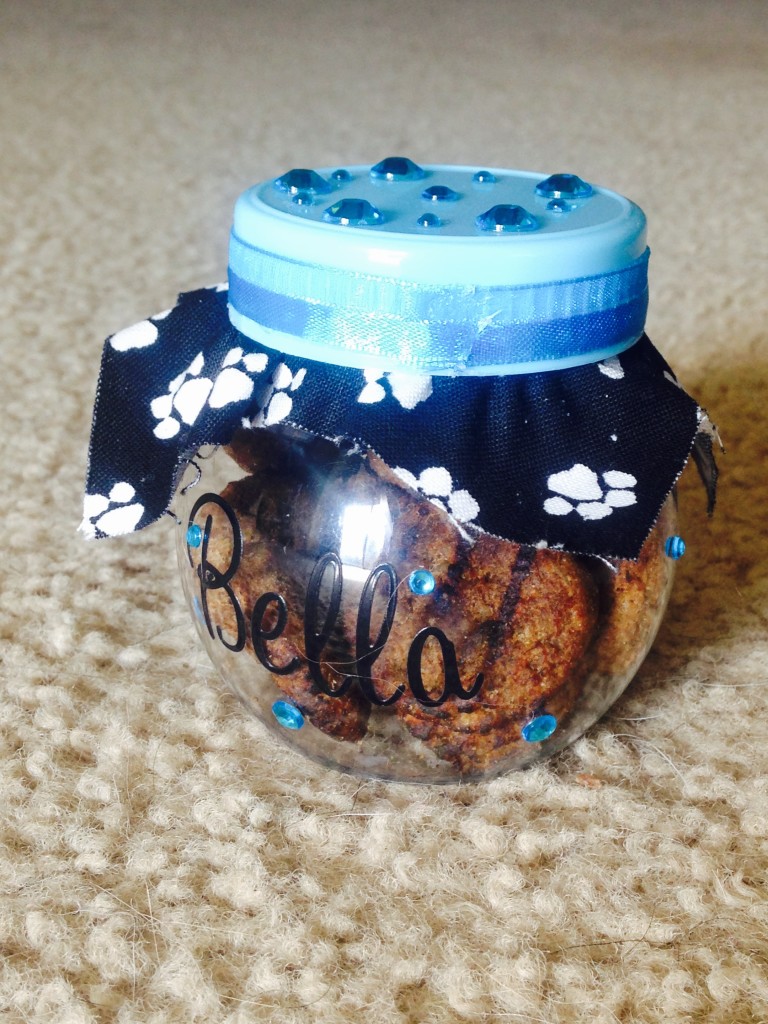 7) Marvel at your beautiful treat container and fill with some delicious Natural Balance treats. The treats we used were:
Burger Bites look like delicious little hamburger patties and are easy to break up into smaller treats.
Mini Rewards are made with high quality proteins and have less than 5 calories per treat. These treats are a great way to reward your pup while keeping him or her healthy, balanced, and trim.
Belly Bites are chewy semi-moist treats.
L.I.T. Limited Ingredient Treat®: Sweet Potato & Fish is designed with just one protein and limited carbohydrate source for pet parents whose pets may have food sensitivities.
Dental Chews Fresh & Clean Formula which launched in July 2015 and is formulated to encourage your dog's natural chewing instinct, to help support healthy teeth and gums, reduce tarter, and freshen your dog's breath.
Natural Balance® Pet Food treats can be found at stores near you and their products are backed by their Buy with Confidence guarantee. Use the store locator to find the nearest place.
Then either use your adorable new treat jar, make a holiday themed one, make one to gift it to a friend, and enjoy!
What are some DIY gift items you've made?