Have you heard PrideBites? PrideBites offers customized products for your pet. We had a hard time deciding between a custom toy or a custom toy box, but decided to go with the custom toy box.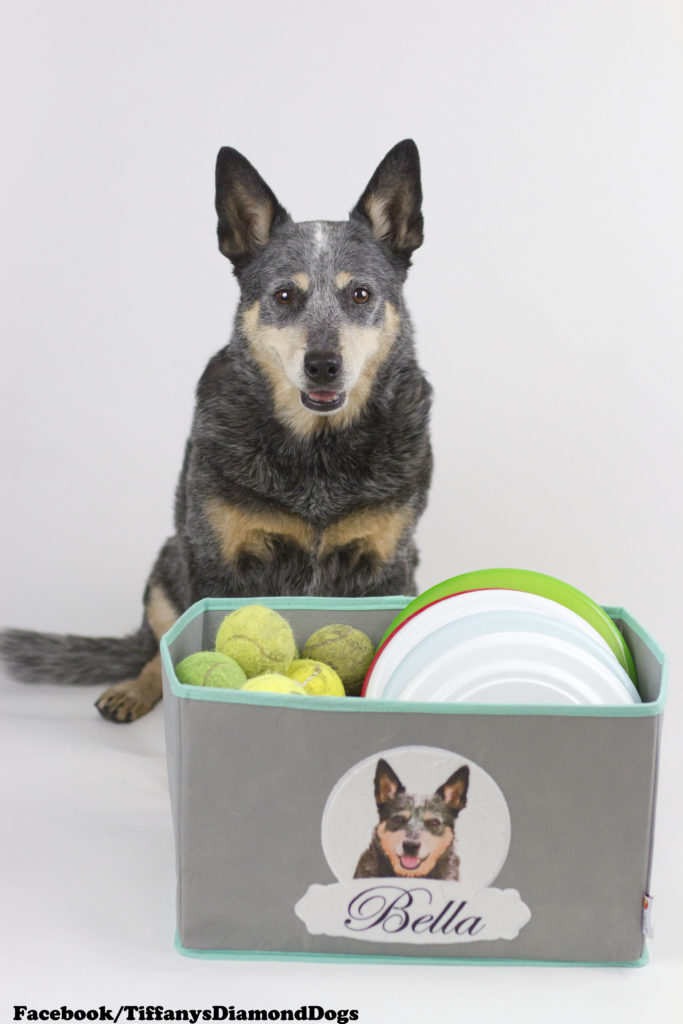 The toy box is easy to customize-from the lining to the base color. You can also include your dog's name and a picture of your dog. We absolutely love how the final product turned out!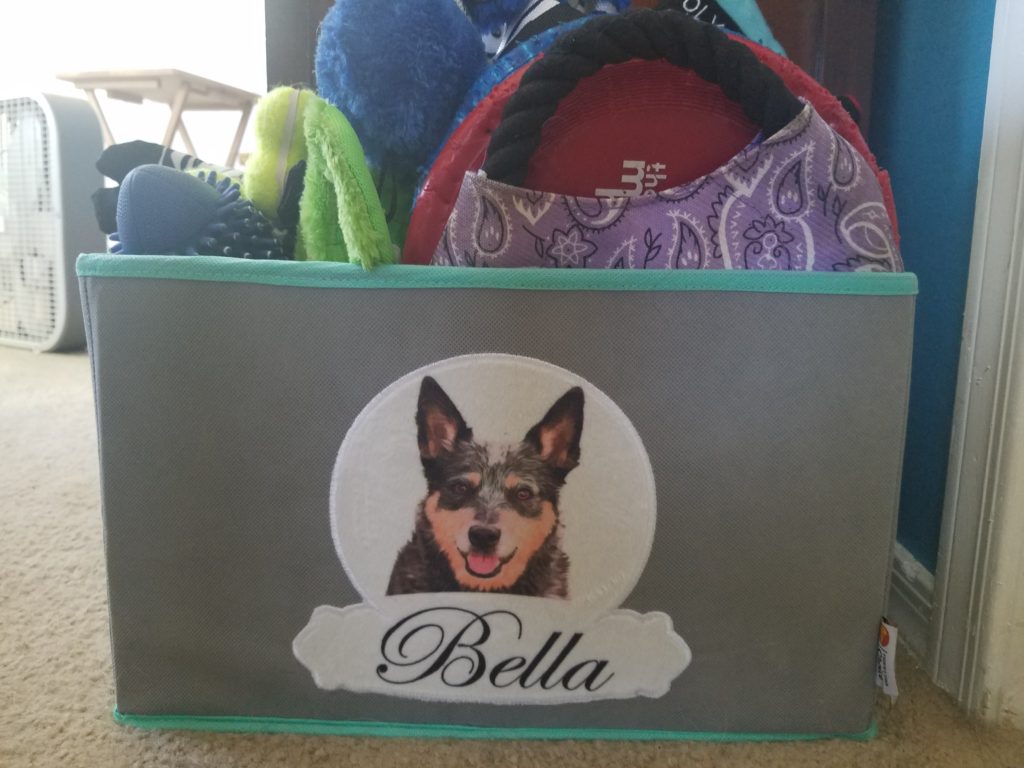 Bella's picture turned out great.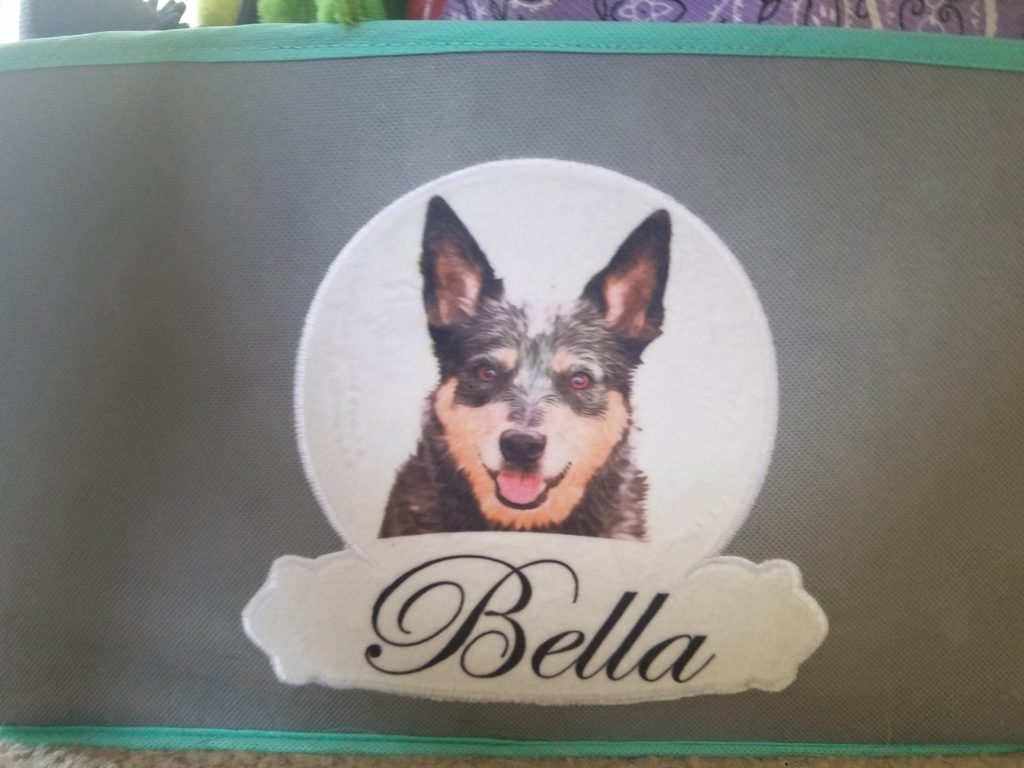 The box is a decent size and easily collapsible for travel. Bella's favorite toys are balls and Frisbees, so her box is comprised mostly of those. Now that Bella has her own toy box, and Terra has a big pink one, we'll be painting the wooden toybox green for Kronos.