Beautiful Bella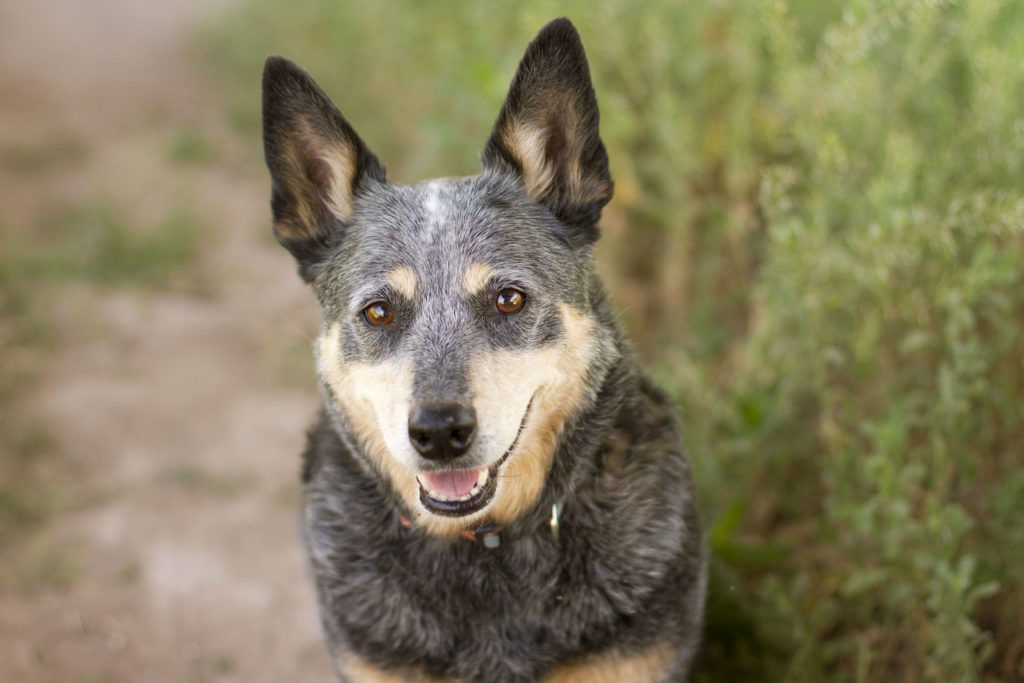 Breed: Australian Cattle Dog (Queensland Blue Heeler)
Age: 16 years
Color: Salt & Pepper
Name Meaning: "Beautiful" in French
Zodiac Sign: Sagittarius
Birthday: December 15th, 2003
Color: Blue Speckle
Nicknames: Beau, Bay, Belle, FoxDog, Bella-Mia, WolfDog, Kitty Cat, Baby Blue, My Brighteyes
Favorite Toys: Frisbees, Tennis Balls, JW Hol-ee Ball, Okra balls, Golf balls, Bouncy Balls, Soccer Balls, Ice Cubes
Favorite Foods: RedBarn Bully Slices, Greenies, Merrick Lamb Lung Treats, Ice Cream, Starbucks Cream
Favorite Activities: Frisbee, Hiking, Fetch, Swimming, Agility, Car Rides, Learning tricks
Dislikes: The popping sound of bubble gum, the flyswatter



Publications:
The Most Adorable Pets of America 2011

"Smiling Dogs" Bark Magazine 2013

FidoFriendly Magazine TongeOut Calendar 2015

RedBarn Summer Press Kit 2016
Achievements:
Voted Fan Favorite for HauteDog: Wet Nose Culture Magazine's 2012 August Cover Dog Contest

Semi-Finalist in the 2013 Pets Dialog Lord of the Castle Contest

Winner of the 2013 "Make My Pet A Star" Contest for "

The Returns

" book

AZ Foothills Magazine Dog Days of Summer Cutest Large Dog 2015
Background Information:
Bella is a purebred Australian Cattle Dog, which is more commonly known as a Queensland Blue Heeler. She was born on December 15th, 2003 in Sierra Vista, Arizona from a family who had a litter of ACD pups.
My first choice of the litter was a predominately white freckled pup who bounded up to me and jumped on me, but the family was initially going to keep him and had named him Snowball.
Instead I decided I wanted a girl, and since the one girl was already reserved by my aunt, the only other girl was Bella. She came home at 8 weeks old.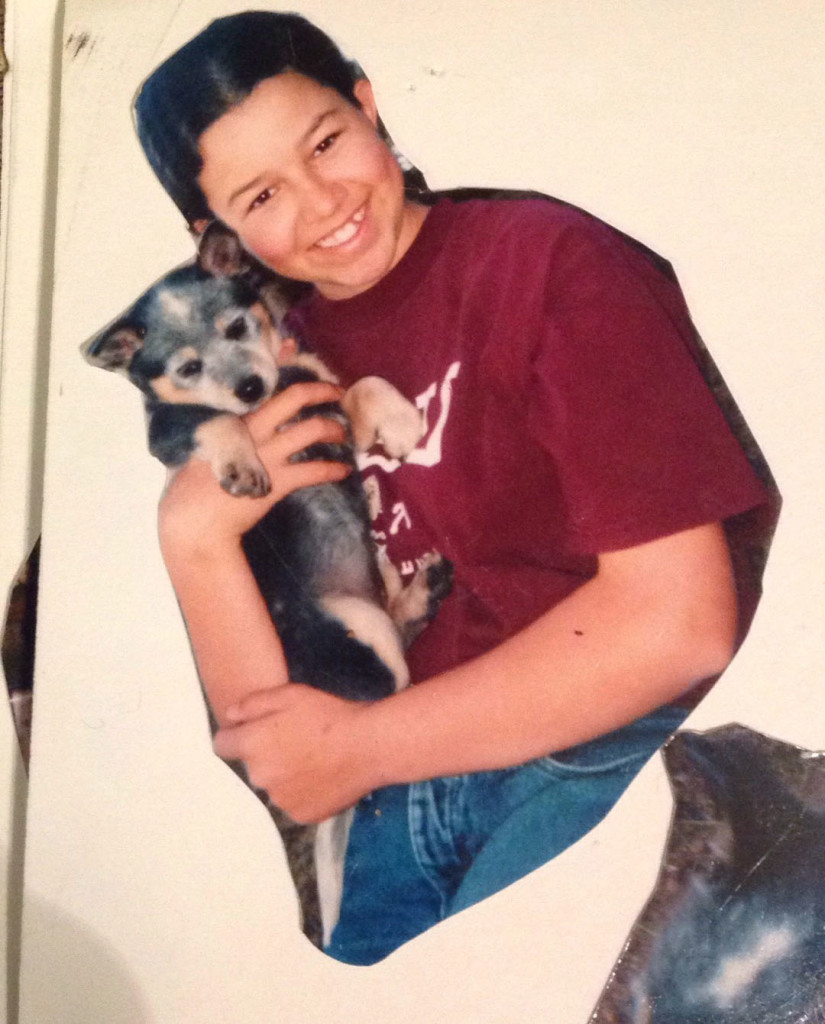 We took home two puppies-Bella and her brother Jack. I had originally wanted to call my puppy "Peppa" after one of the female characters from my favorite book "Fire Bringer" by David Clement-Davis, and her fur looked like pepper. My mom said we should name her "Bella," and said it meant "beautiful" in French. She became Bella-Mia and the Belle of the Ball, as my mom often called her.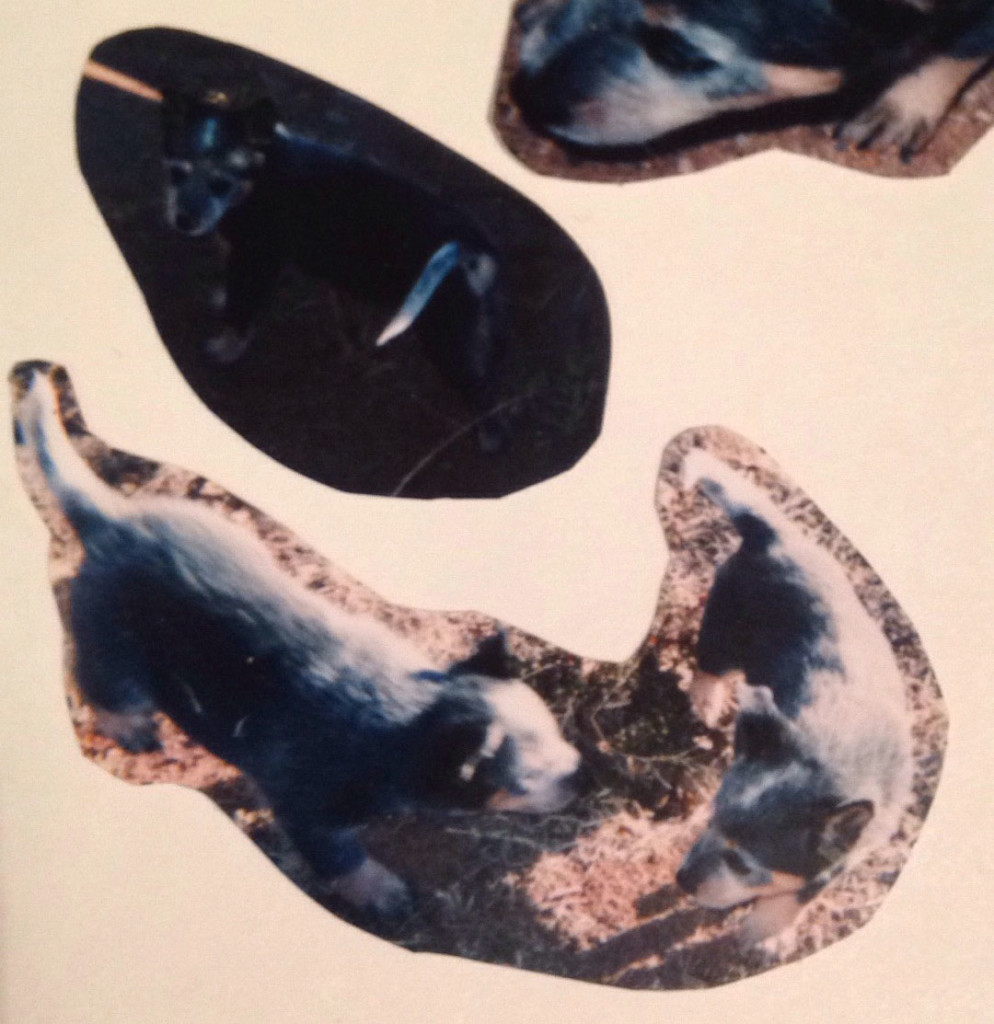 As it turned out, the family didn't end up keeping Snowball and my aunt took him home with the other girl. The four pups grew up a few houses from each other and got to hang out every so often.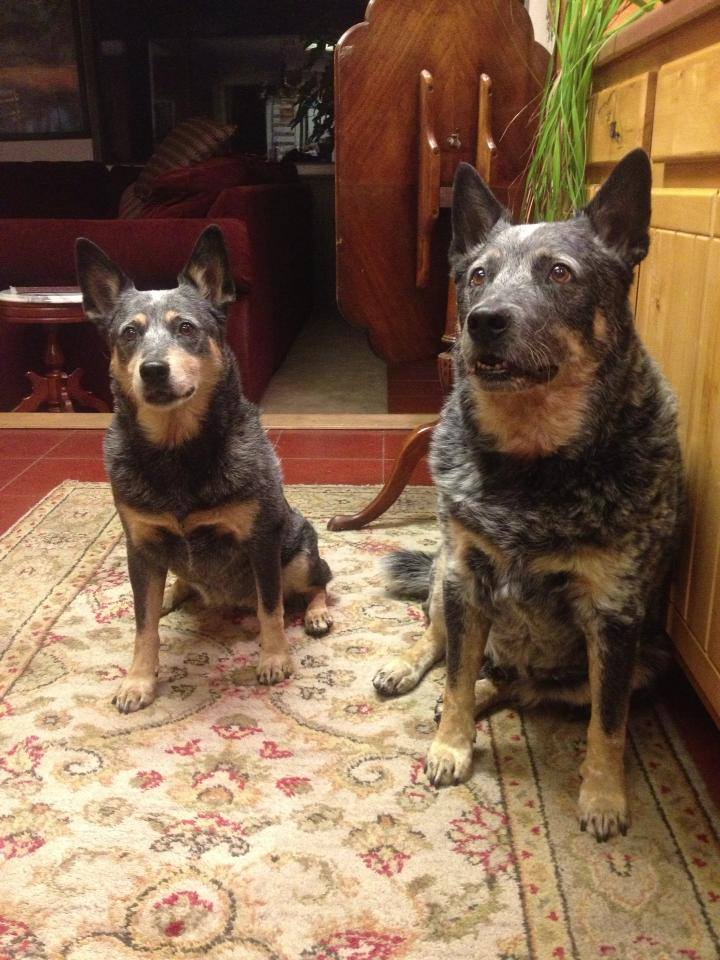 The pups slept outside initially (my mom grew up on a ranch where the dogs didn't really come in the house). One night we convinced my mom to let the pups sleep in our beds. Bella's slept on her own pillow next to my head ever since.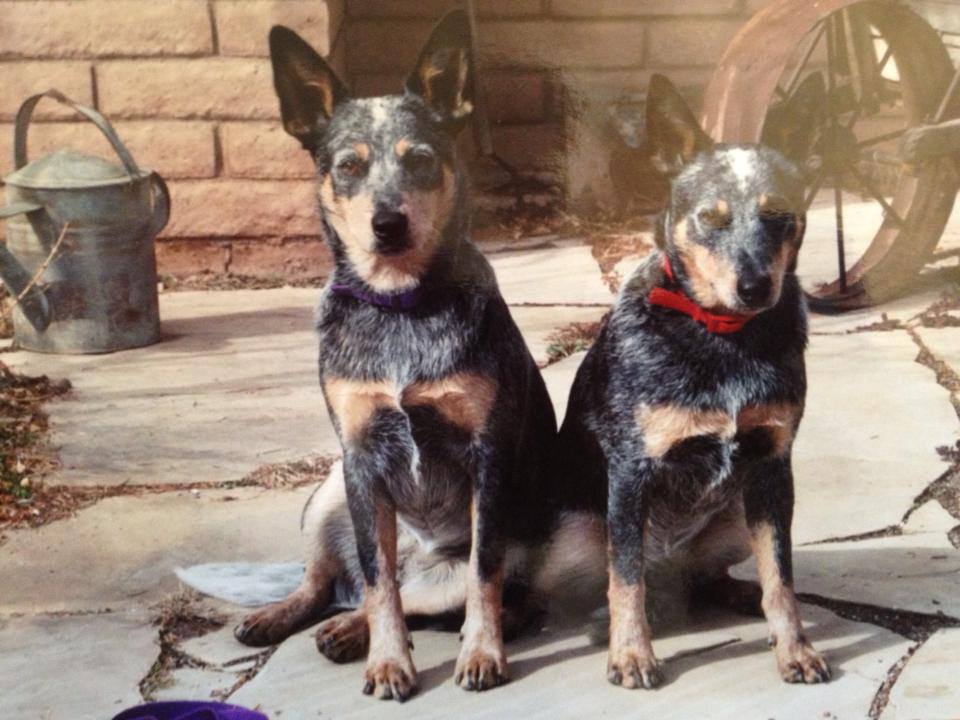 Two of Bella's siblings (Gracie and Jack) have lost their sight and Bosco was put down after he had a mass cell tumor on his leg which burst.
Bella came into my life shortly after my father had passed away when I was younger and she helped me get through it. We grew up together and she even accompanied me through three years of college when I lived off campus-through various roommates, two apartments, and a house while in Flagstaff. She was also by my side when I received the news that my mother had also passed away in February of 2012.
Bells is my first dog and she is the best dog I could have asked for. I love her pointy ears and foxy tail. She has been my constant companion and always there-no questions asked. Bella is not the cuddliest dog, but she is always by my side, and if I'm feeling down or want to cry, she is more than willing to provide comfort simply by being there. She is my rock.
Bella really began learning tricks when she was 6 years old-this is when I reconnected with my birth family and we found out about clicker training, positive reinforcement training, and trick training. We have learned so much together and everything that I've learned and been able to better apply with the other two are rightfully credited to her.
Bella catches on very quickly in her training and she enjoys learning new things and figuring things out. The light in her eyes while she puzzles something out is incredible to watch, and the happiness and pride that replaces it when she figures the problem out is priceless.
Bella is a philanthropic pup who has spent countless hours volunteering with Arizona Cattle Dog Rescue. She has attended adoption events as a breed ambassador, helped photograph numerous foster dogs, helped put together the video and photos for a grant that won ACDR $10,000, been a foster sibling and teacher to many dogs including amazing Olive who joined The Marvelous Mutts performing team, and donated bags of food, toys, and treats to our local animal shelter. Bella visited our grandma in a nursing home to make her feel better. Bella exudes a calming, serene, and noble aura. She has traveled cross country to events that benefit adoptable dogs, gone camping, visited the beach in California, and she loves to go hiking and swimming. Most importantly Bella has been my rock, steadfast, loyal, and best friend.