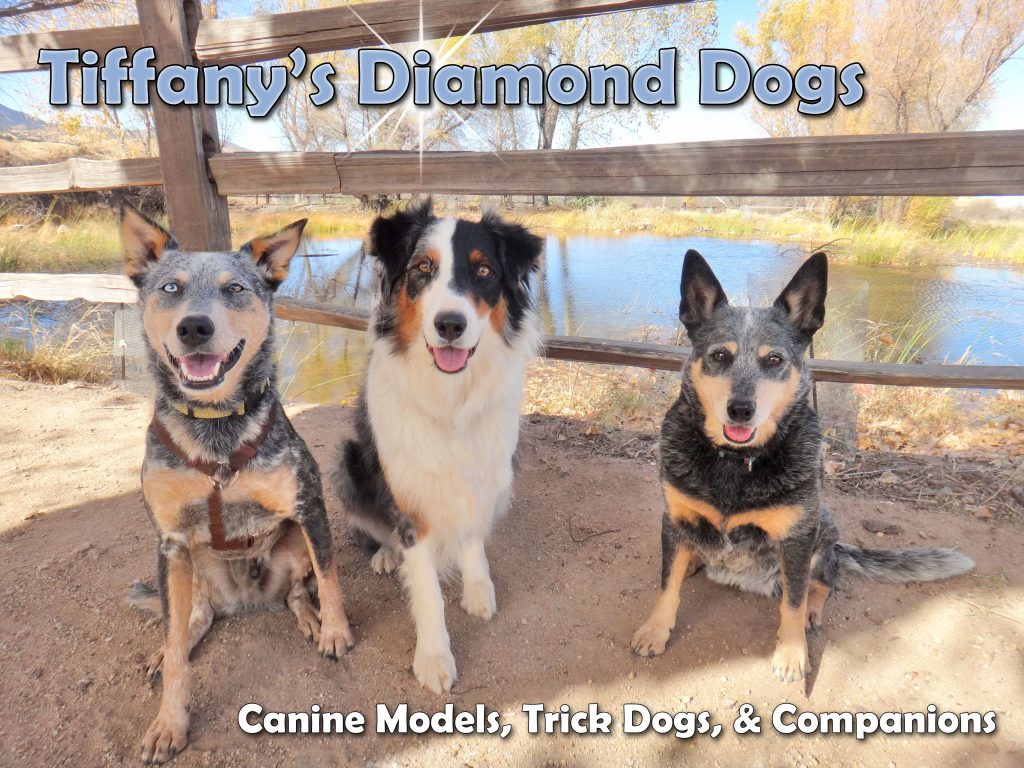 Learn more about Kronos the CowDog, Bella the Blue Heeler, Terra the Australian Shepherd, follow our blog, view our recommended reading, products we love, and check out some of our media accomplishments.
About Tiffany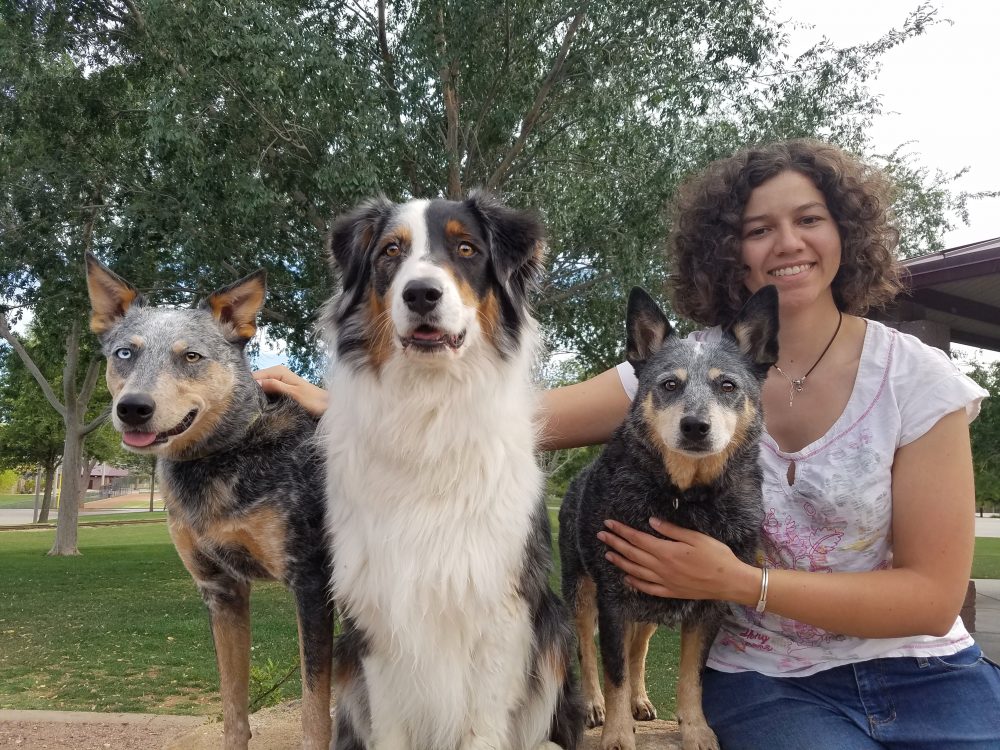 Tiffany loves spending time outdoors with her dogs hiking and staying in touch with nature although her favorite thing is to bury her nose in a good story book. Her dogs have helped her lose over 20 pounds, inspired her to eat healthier, and be more active. Bella, Terra, and Kronos are Tiffany's regular models and the main subjects of her photos. Trick training is one of the past times Tiffany enjoys learning with her dogs. Their trick videos have been featured on Shareably, ChiveTV, HappyTV, in a Purina Beggin' National Commercial, and on the DailyMail. Tiffany also enjoys dog sports with her pups including Herding, Agility, Dock Diving, Frisbee, and Freestyle Dancing. Together they aim to inspire other people to have more fun with their dogs.
Tiffany is a pet influencer, trick dog trainer, and aspiring wild canine Studio Animal Trainer/Handler. She is a Champion Trick Dog Title holder, Certified Canine Conditioning Fitness Coach through Do More With Your Dog, graduate of the Hollywood Paws Studio Training Course, and Photography Bachelors Graduate from Northern Arizona University.
She has her own photography business, Wind Wolf Photography, which focuses on commercial and studio Stock photography for businesses.
Tiffany volunteered with Arizona Cattle Dog Rescue by photographing hundreds of adoptable dogs, attending adoption events, creating videos for grant applications, videos of adoptable dogs, event flyers, etc., fostering multiple dogs, and by adding available foster dogs on PetFinder and the website. She currently continues to volunteer with ACDR with posting adoptable dogs online. She is incredibly grateful for the support, community, and family she has found in the people of ACDR and loves helping the dogs.
Currently Tiffany is studying Real Estate Investing and she is working on a couple of coffee table photo books. "Heart of A Heeler is being re-worked from "Little Bits of Bella"," and "The Teeth Project" can be seen on Wind Wolf Photography along with a few other personal photo projects.
Tiffany grew up with all kinds of animals-from dogs, cats, and horses, to chickens, peacocks, pheasants, and goats. She lost her father when she was eleven from a rattlesnake bite-he had an allergic reaction to the antivenom, and when she twenty-one she lost her mother to alcoholism. While losing both parents is a tragedy, from the ashes and smoke a Phoenix can rise again and under the right pressure and circumstances a rough stone can be transformed into a bright and beautiful diamond.
About the Blog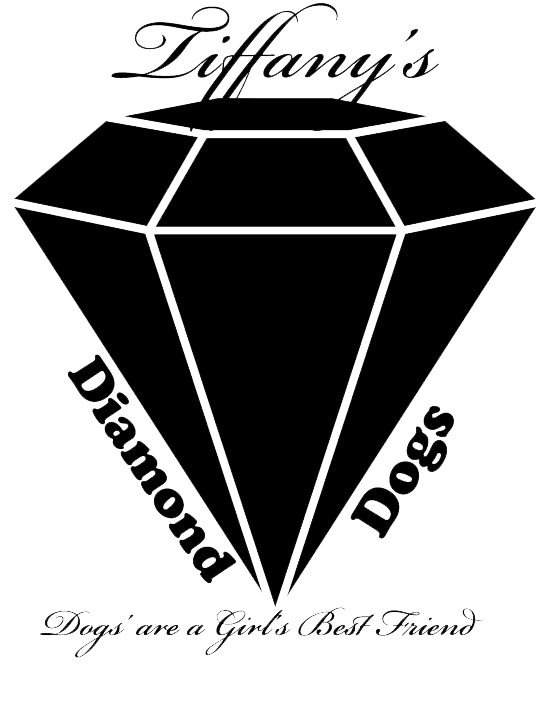 Tiffany's Diamond Dogs blog focuses on quality dog treats and food, fashionable and functional clothes and accessories, and durable products made for active dogs and their people. We do not believe you should eat better than your dog; you and your dog should both aim to eat healthily and be active. We aim to inspire others to be more active with their dogs-whether that's going for a walk, trying some trick training, using puzzle toys, or just taking your dog along with you around town. We support responsible breeders as well as reputable and responsible rescue organizations.
Australian Shepherds Vs. Australian Cattle Dogs
Laymen often mistake the 
Australian Shepherds
and
Australian Cattle Dogs
for the same breed. Although both breeds are in the Herding group, the two breeds are very different distinct breeds. You will see the differences not only in appearances and personalities between the two breeds, but also between the individuals featured here.