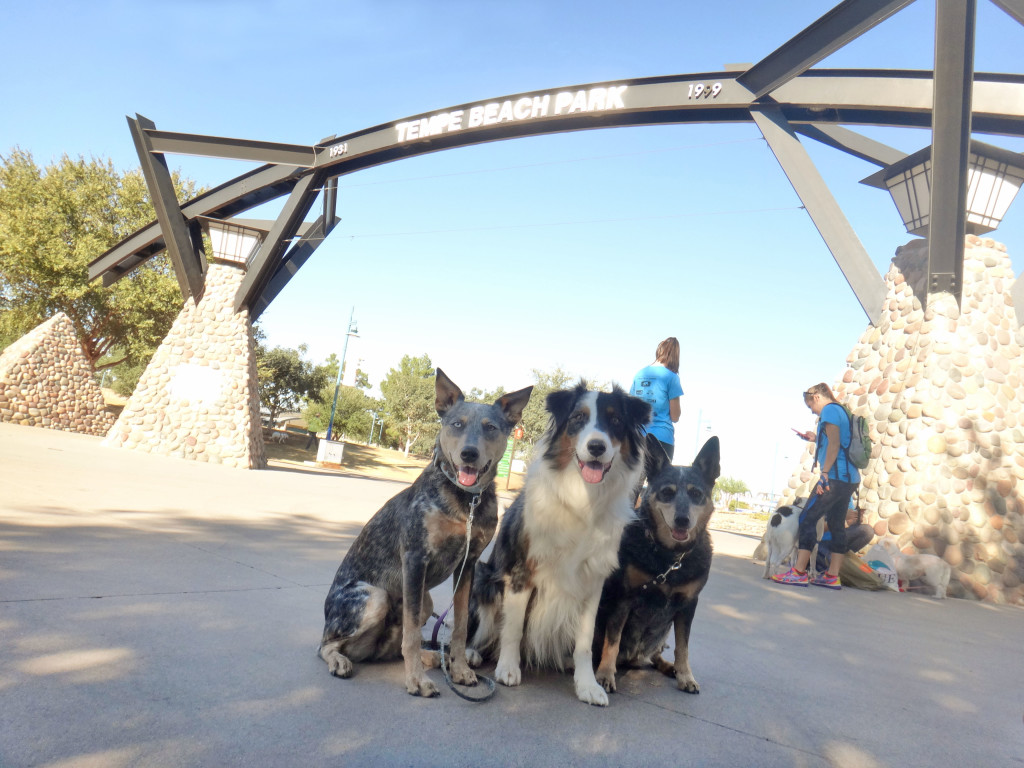 We attended the Arizona Animal Welfare League Walk to Save Animals at Tempe Town Lake.
There was a 2K walk and a 5K one. We walked the 2K only because there were so many other awesome things to check out at the event.
Bella, Terra, and Kronos had fun on the natural obstacles while walking with the myriad of other dogs.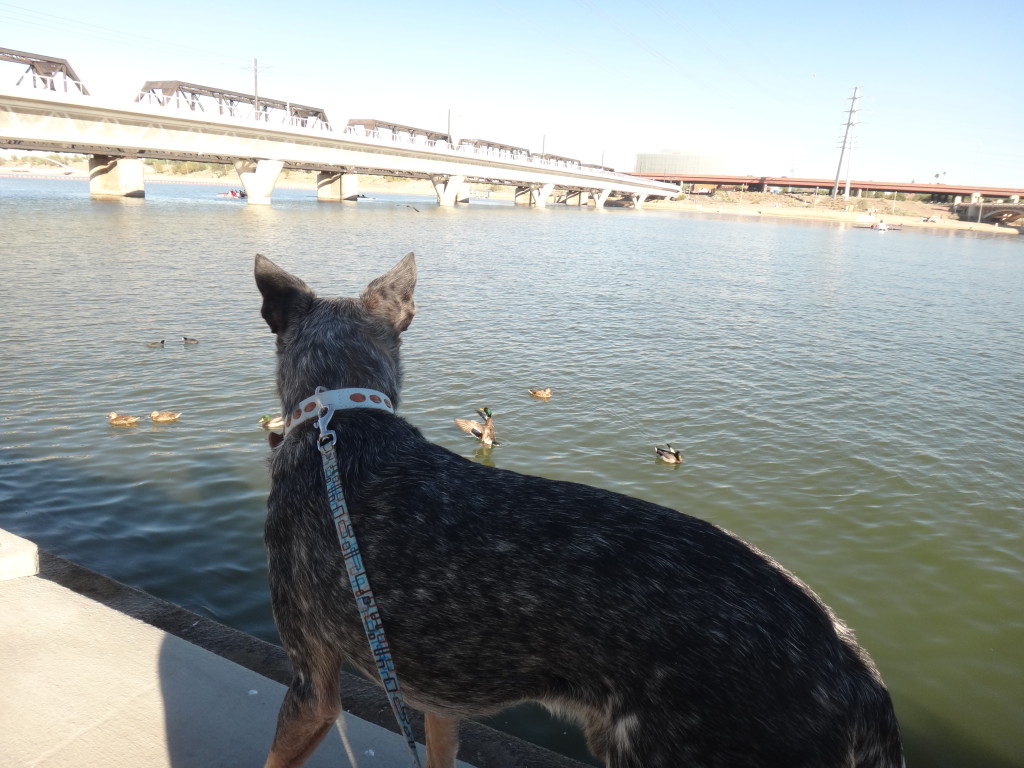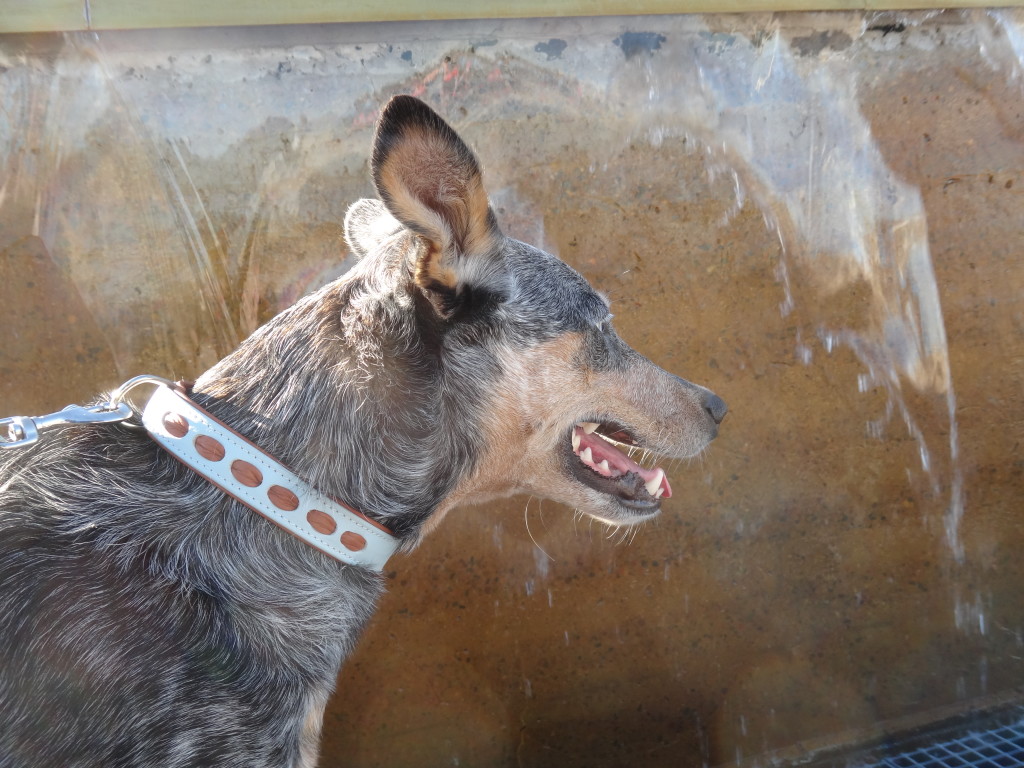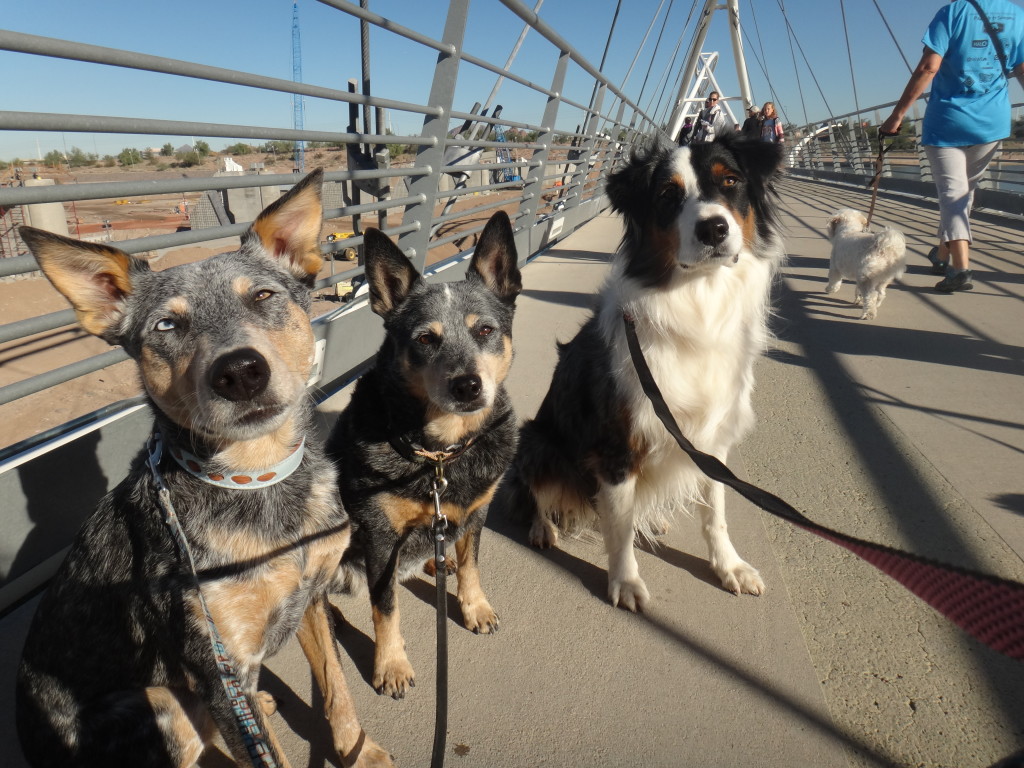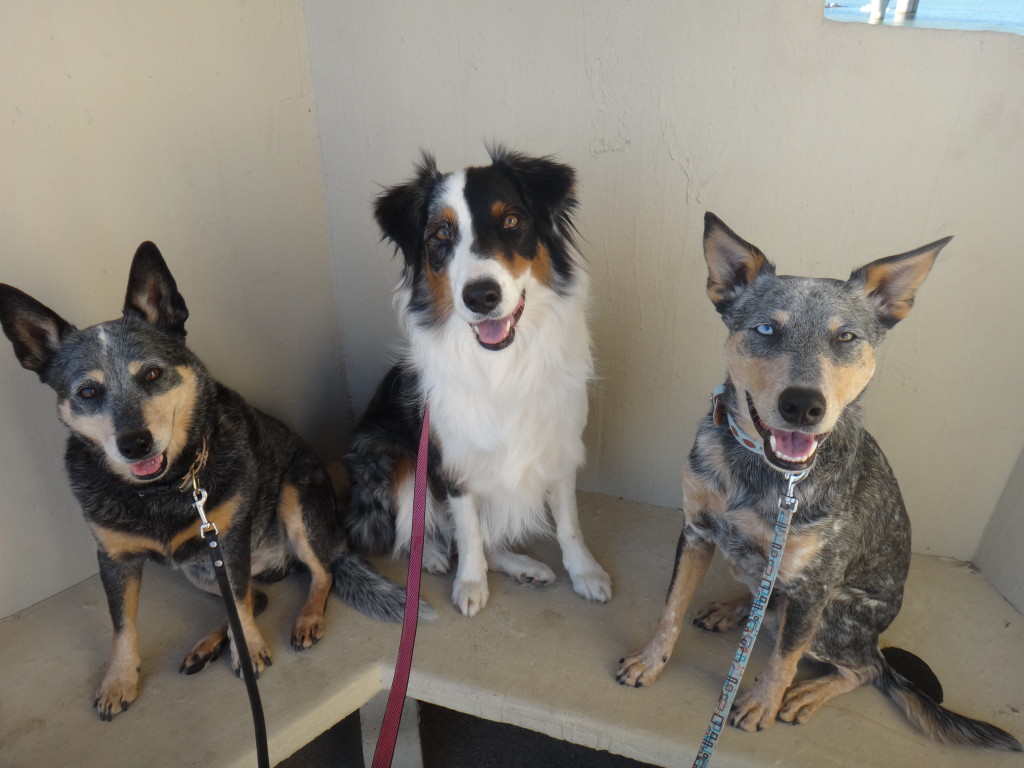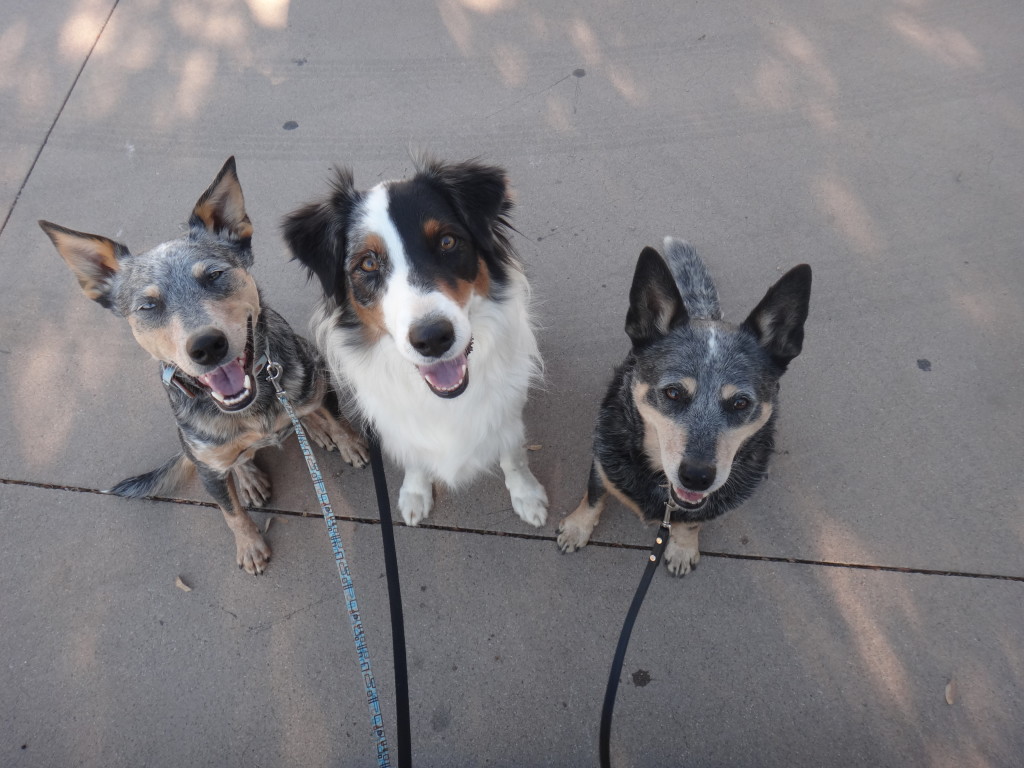 After the walk we explored the event and met up with some friends. There were lots of dog food brands giving out samples so after getting a few of those, we went over to the Lure Course and Agility area. Kronos and Terra yelped and squealed in excitement for the lure, although Bella was nonplussed.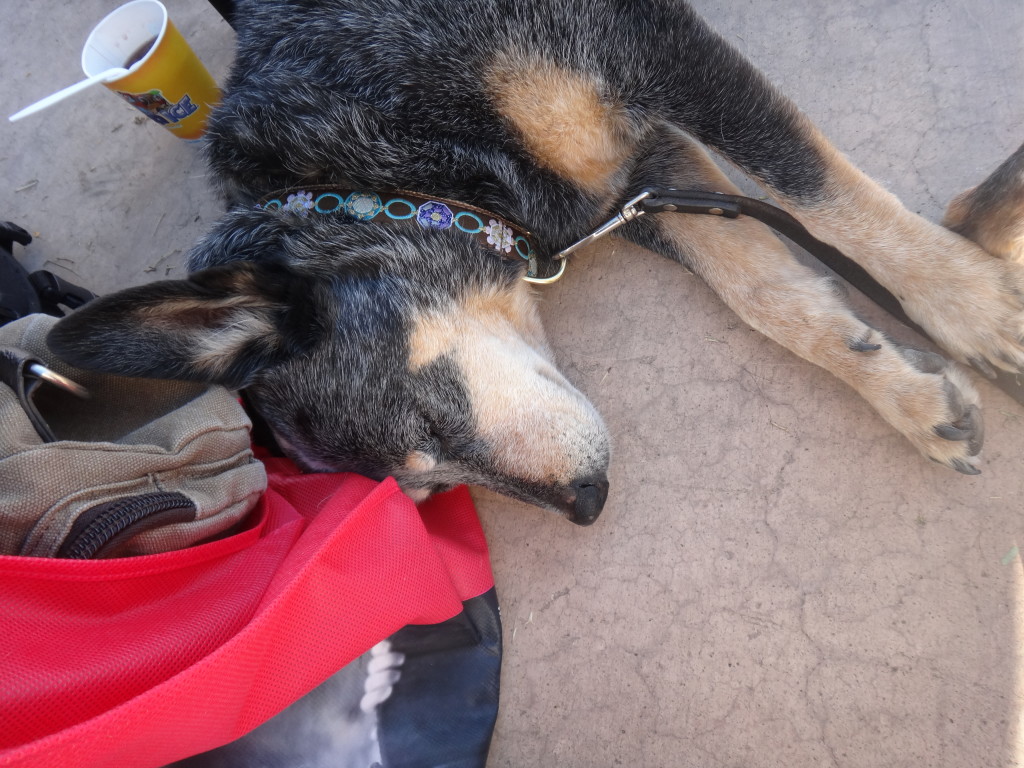 Terra was so excited about the lure that when she finally did get her turn she chased the lure for a moment and once the bag went disappeared under two plastic objects she grabbed the wire when it didn't move. Kronos ran a little on his own, but then circled back to me. I asked if the person controlling the remote could try to keep Kronos on the lure and he kept Kronos on it wonderfully for a bit, but then after saying they didn't keep it very close to dogs on a tough corner turn because otherwise even experienced dogs would run into the side he did exactly that. Kronos came limping back to me and after brief reassurance he was willing to go out again and try for a little longer. Then the person said the lure battery was dying, although he had another person's pup run after. The best lure course and remote person we've had was the Paws for a Wish event a few years ago. Kronos ran that whole course by himself and had a blast. And the Jack Russell Terrier Rescue people at their fun day event-they knew exactly how to keep the dogs interested and right with the lure. Terra ran that whole course beautifully and kept right with the lure without ever going for the wire. Eventually hopefully we'll find another good course that the pups will get to enjoy.
As the event wound down, we stopped and relaxed on a grassy knoll before loading up and heading out.
We stopped by PetSmart briefly and then headed home. Terra had had too many treats and she threw up outside of the store then she seemed to feel a little better. Once home, Bella, Terra, and Kronos each got one of the yummy RedBarn Chew a bulls treats which they really enjoyed.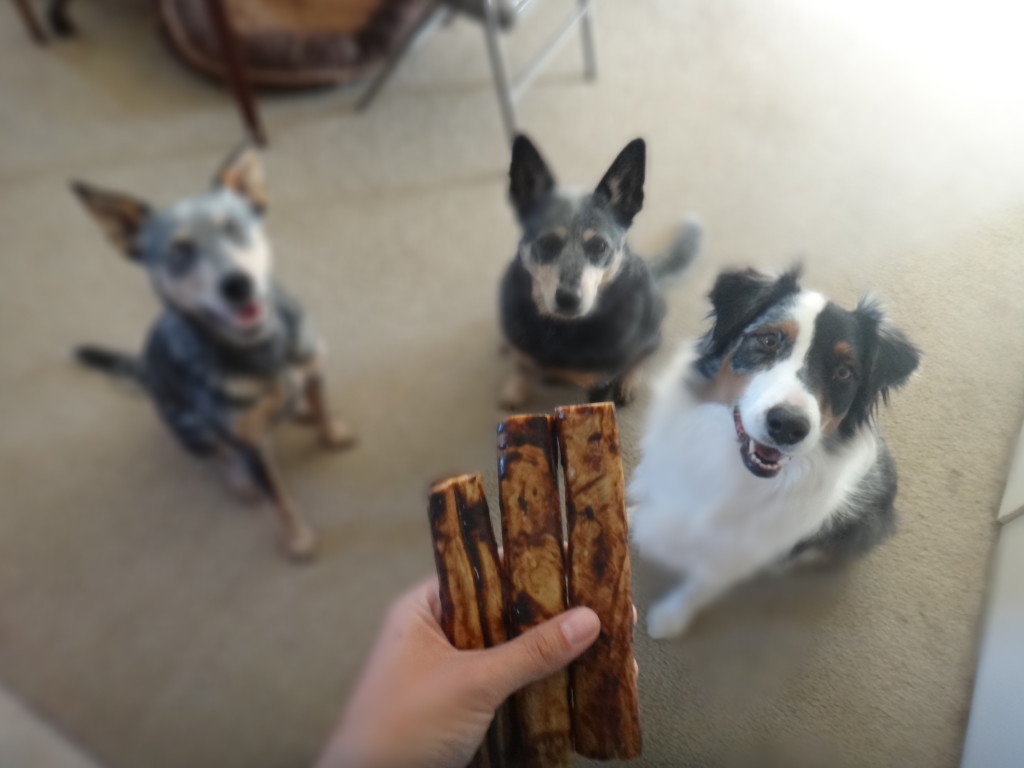 Have you taken your dogs on event walks or tried the dog activities at events? What were your experiences like?